Leading Medical Implants Manufacturer, Deliver High-class Performance and Durability! Provides Various Dental Implants, Dental Implant Screw, Screw in Teeth, Bone Screws, Bone Plate, Internal Fixation, or Custom Implants. Materials of Magnesium Alloy, Titanium Alloy, Porcelain, and Stainless Steels. Professional Solution Provider, Medical Implant Supplier in China!
.
---
Benefits of Implants for Our Customers
Solve Customers' Problems.    All kinds of implants specifications for choice, very accurate implantation, very stable after surgery, increase patient comfort, easy placement and removal, which will greatly increase the sense of fulfillment of our customers.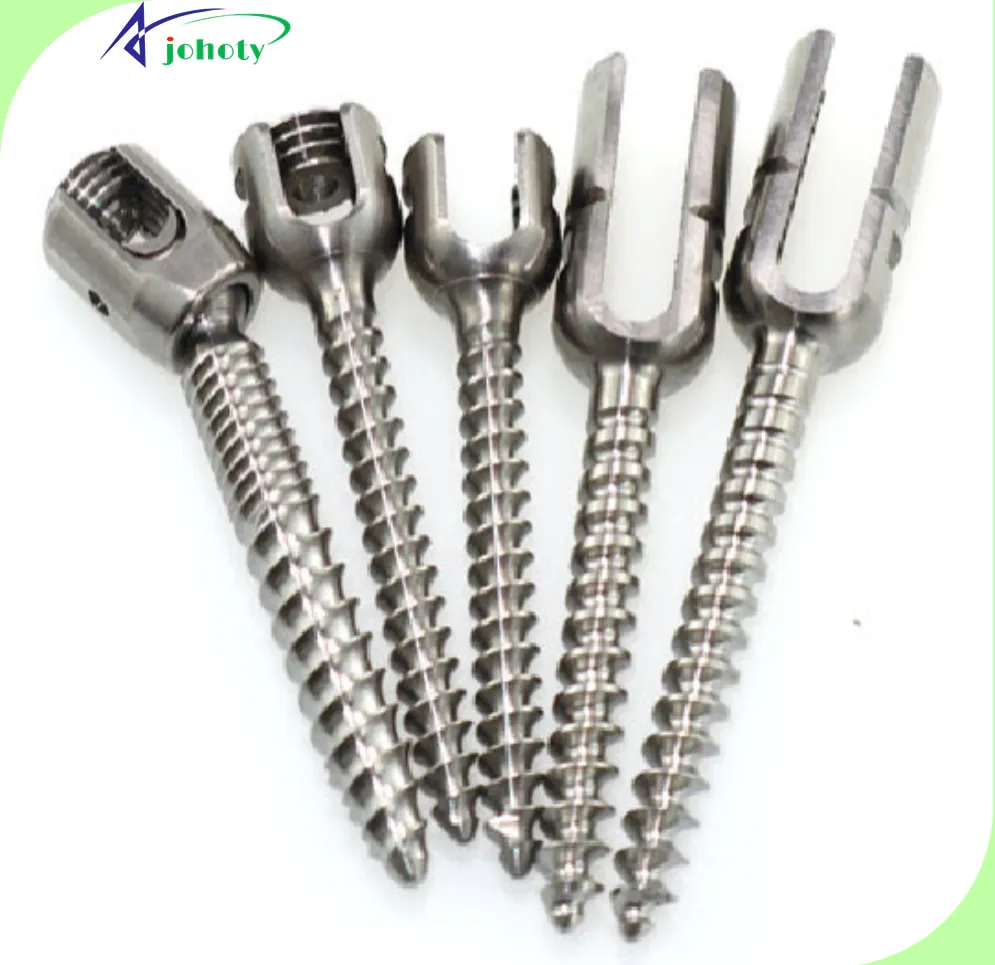 Save Time. Customers can send requirements to us, we always reply within one day, confirm all requirements clear within 1~3 days, can greatly save our customer's time and save costs!
Earn Money. We always give our customers the best price, which will greatly save project cost, shorten ROI, accelerate the return of money.
High Safety and Health
We always ensure the safety of our customers' implants and information,
Strictly obey various procedures and contracts,
Provide convenient and efficient package, professional, environment friendly,
Commit to provide the best solution,
Keep on our honest with our customer.
Make Our Customer More High-end
We use the best raw materials of titanium or titanium alloy,
To make the products are high-end atmosphere and can perfectly accentuate our customers honor and luxury, including high-end devices.
Convenient and Comfortable
This is the top important, all of us always insist on putting our customers are king, quality first,
Always provide our customers with the most convenient and smooth communication,
Let our customers comfortable, which is really top priority!
Contact Us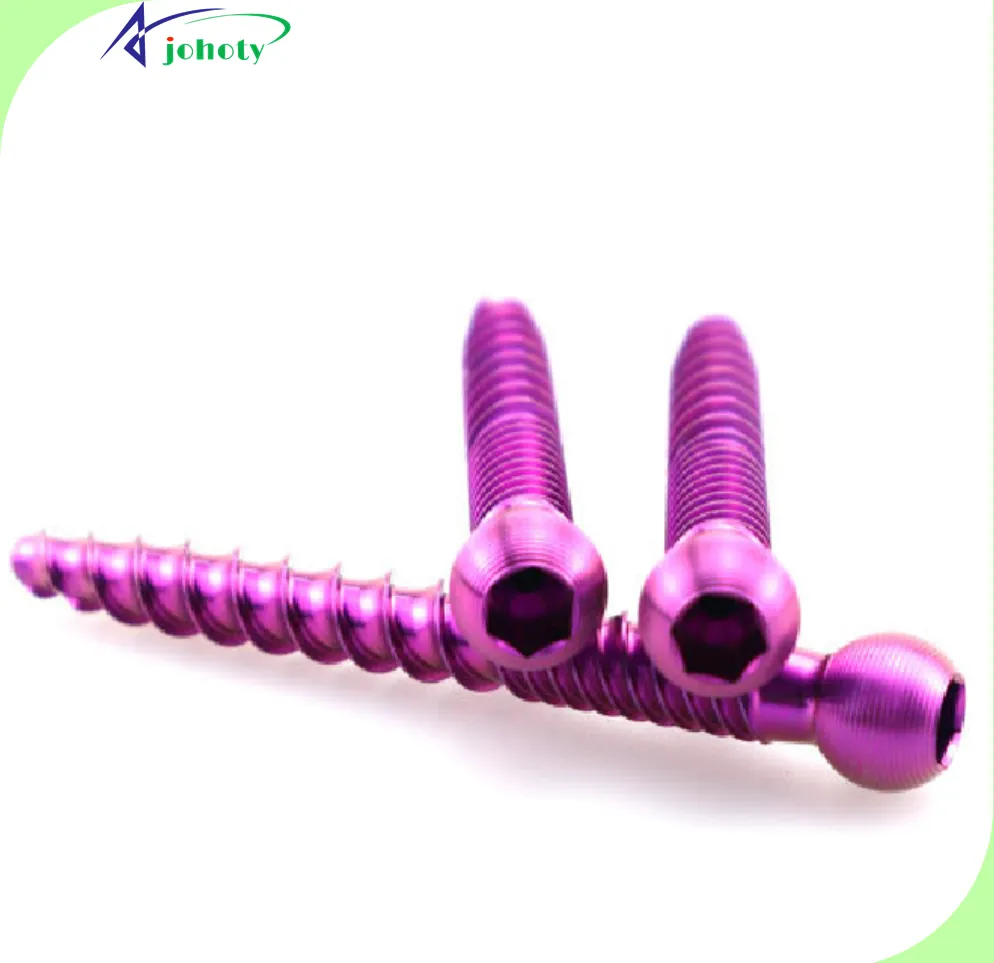 Features of Implants
Manufacturer, supplier, exporter of superior quality medical implants, our implants are mainly dental implants, screw in teeth, bone screws, bone plate, ultrasonic knife, and beauty products.
Common materials are Mg, Ti, and SUS, sure, we can custom based on customer.
Every implants are produced by fix-axis CNC and six-axis CNC with surface roughness is 0.04-0.01um, tolerance is ±0.005mm,
3 main properties: will not bring any damages, rejection, or potential harmful reactions.
It is strong enough, and it can bear forces and stresses which affected by design, materials, size and dimensions.
Corrosion resistance, titanium and stainless steel are very excellent on this.
Let's introduce the features of implants here, including dental implants, bone screws, bone plate, spine cage.
Contact Us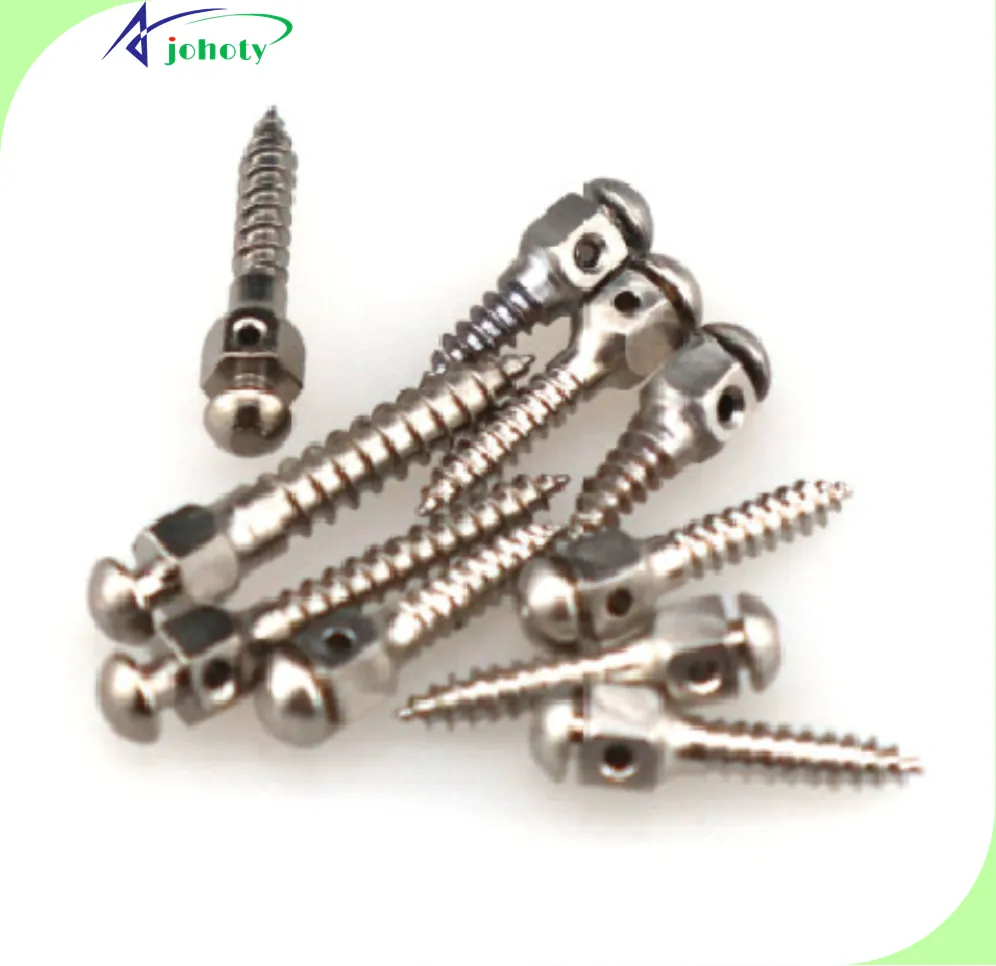 Dental implants
High resistance to corrosion and rust,self-tapping capability,improving integration,improve bone compression,
Reduce bone resorption,save space,good airtightness,high intensity,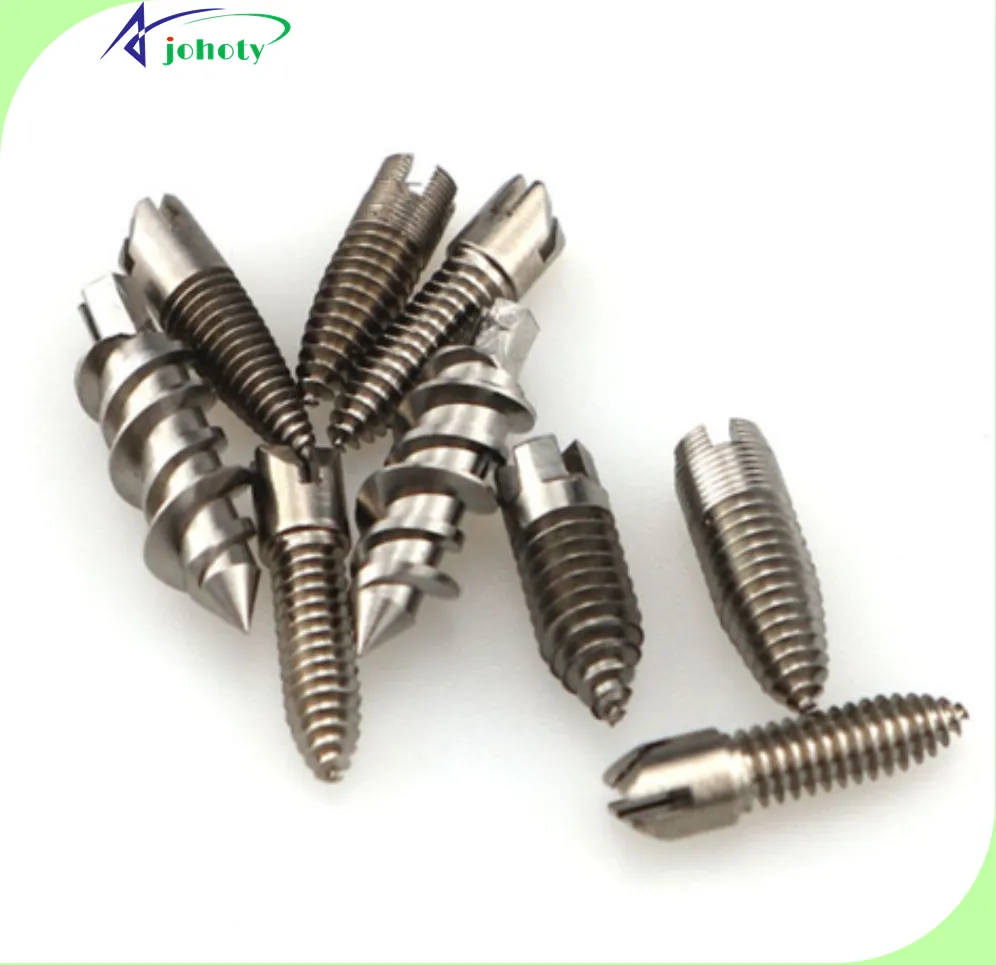 Dual threads,make sure the stability of connection,good surface finish,
Two spiral channels stemming,changing thread thickness,high precision.
 Decrease pressure on alveolar bone, strong Grip when insert, prevent infection, high initial stability, prevent Loosening, minimal Bone Resorption,
We fully support our customers after shipment for any issues, with changing broken dental implants for free.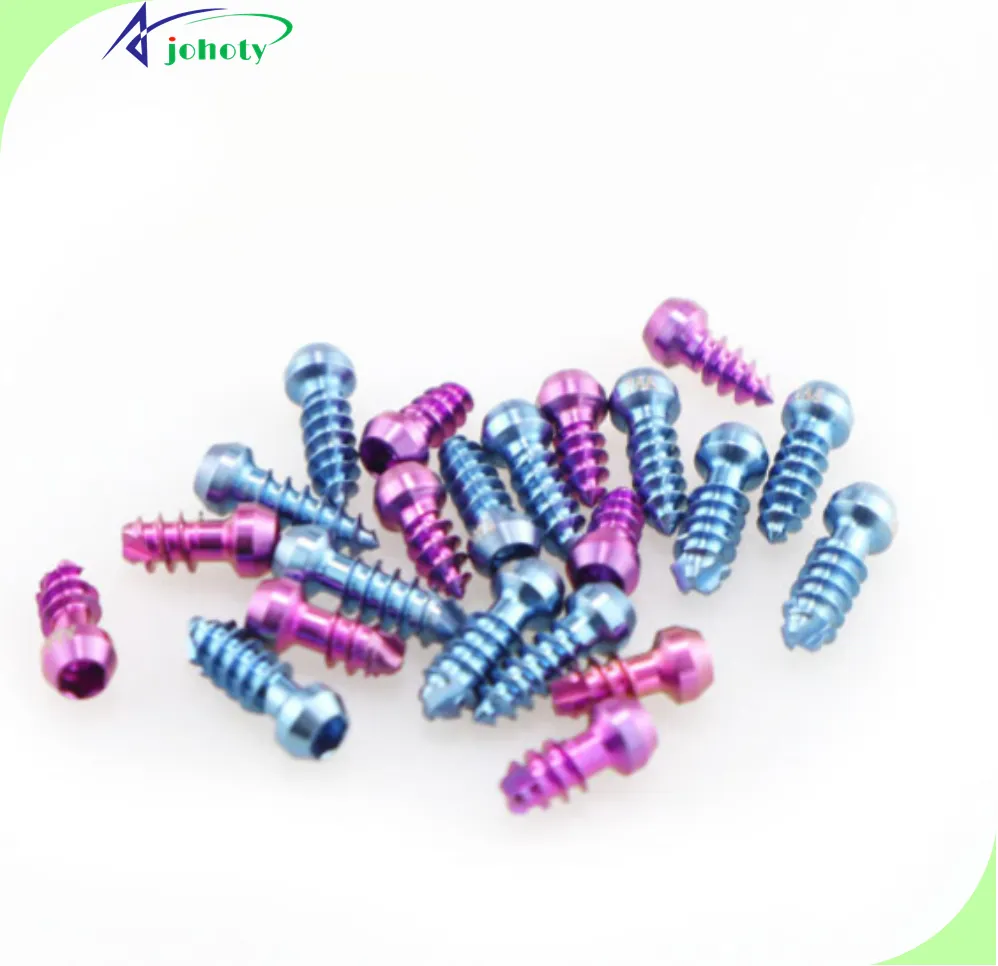 Place and remove it with minimum invasion,
Perfect shape for patient comfort, decrease residue,
Avoid inflammatory reaction.
Self-tapping security, 
Improve bone retention force.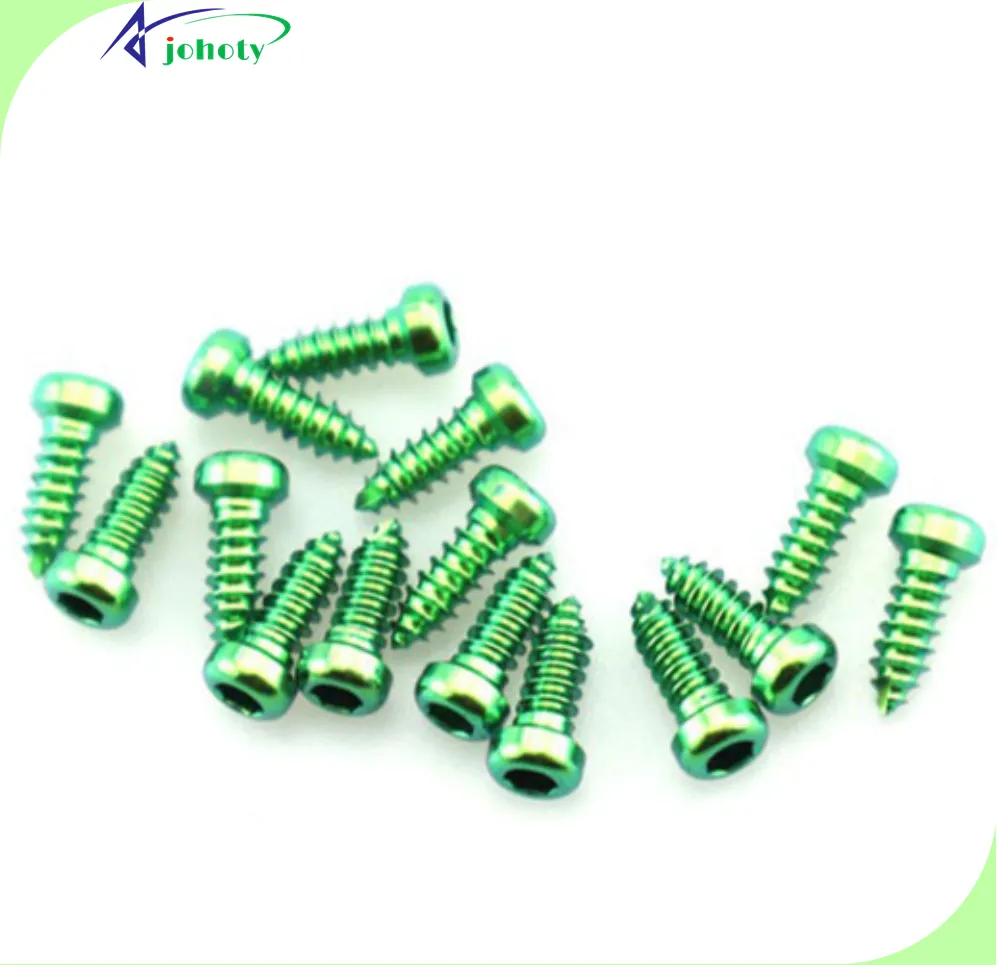 Outer Diameter  φ1.05mm, φ1.1mm, φ1.20mm, φ1.3mm, φ1.35mm, φ1.4mm, φ1.50mm, φ1.60mm, φ1.65mm, φ1.80mm,
φ2.0mm, φ2.5mm, φ2.75mm, φ2.8mm, φ2.9mm, φ3.0mm, φ3.2mm, φ3.3mm, φ3.4mm, φ3.5mm, φ3.6mm, φ3.65mm, φ3.75mm, φ3.8mm,φ4.0mm, φ4.1mm, φ4.2mm, φ4.3mm, φ4.5mm, φ4.6mm, φ4.7mm, φ4.8mm, φ4.9mm,
φ5.0mm, φ5.2mm, φ5.4mm, φ5.5mm, φ6.0mm, φ6.5mm, φ7.0mm, φ8.0mm, φ9.0mm, or custom based on customer.
Length of Implants:   4mm, 5mm, 5.6mm, 6mm, 6.5mm, 7mm, 7.5mm, 8mm, 8.5mm, 9mm, 9.5mm, 10mm, 11mm, 11.5mm, 12mm, 13mm, 14mm, 15mm, 16mm, 18mm, 20mm,
Head of Implants:    hex, one-word, cross, star,
Color of Implants:    gold, silver, yellow, green, white, black, red, blue, orange, gray,
Materials of Implants:   Titanium, titanium alloy, stainless steel, zirconia ceramic, nitinol,
Contact Us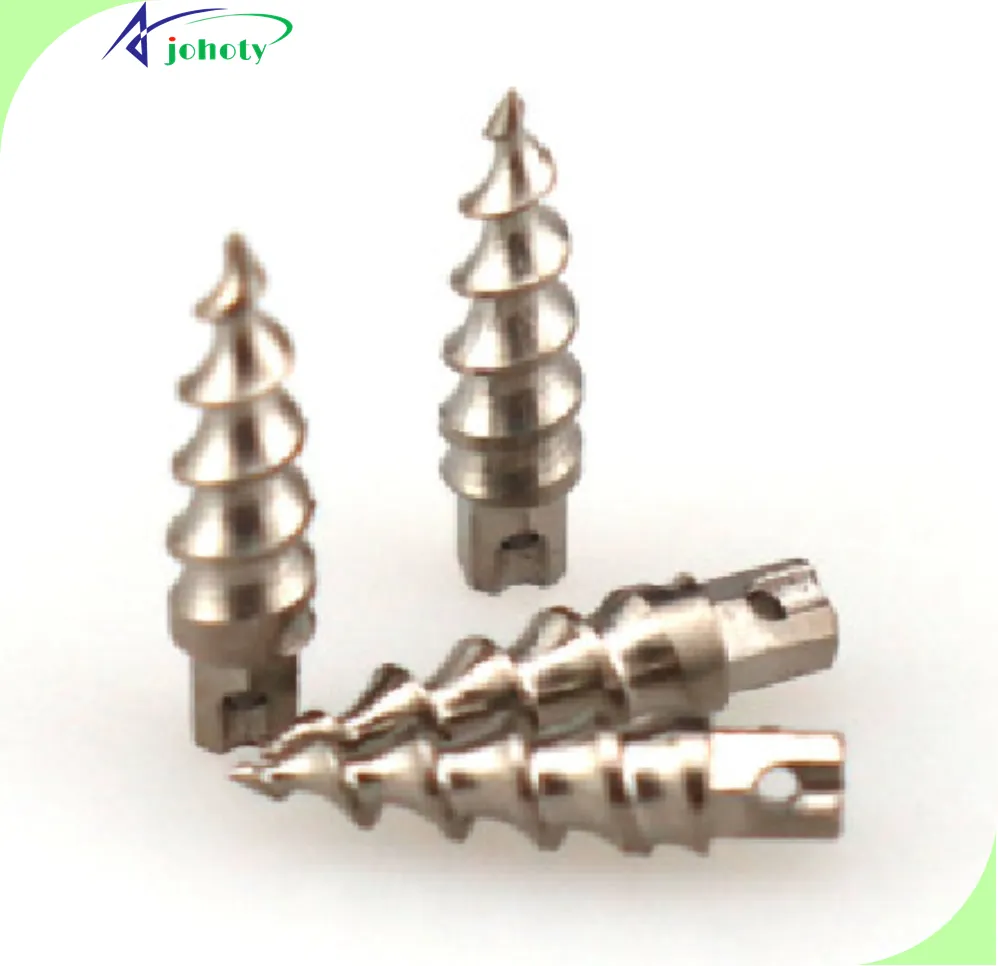 Bone screws
For orthopedic implants, spine implants, Titanium pedicle screws, spinal screw, cancellous Screw, cortical Screw, locking screw, self-tapping screw, breakable set screw, connection rod, headless compression hollow screw, maxillofacial bone screws, PEEK screws. Animal bone screw for dog, cat, pet.
Diameter:   φ1.5mm, φ1.6mm, φ2.0mm, φ2.5mm, φ2.7mm, φ3.0mm, φ3.5mm, φ4.0mm, φ4.5mm, φ5.0mm, φ5.5mm, φ6.0mm, φ6.5mm, φ7.0mm, φ7.3mm, φ7.5mm, or based on customer, tolerance: ±0.01mm~z±0.05mm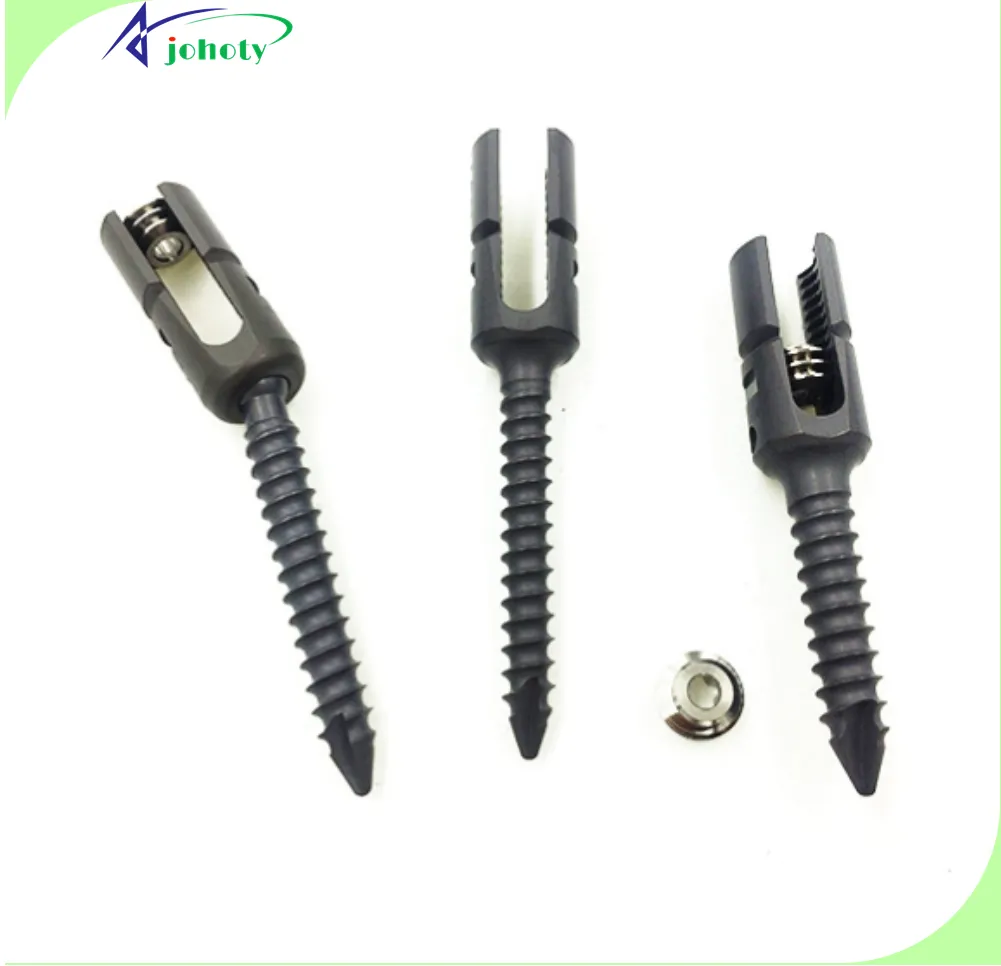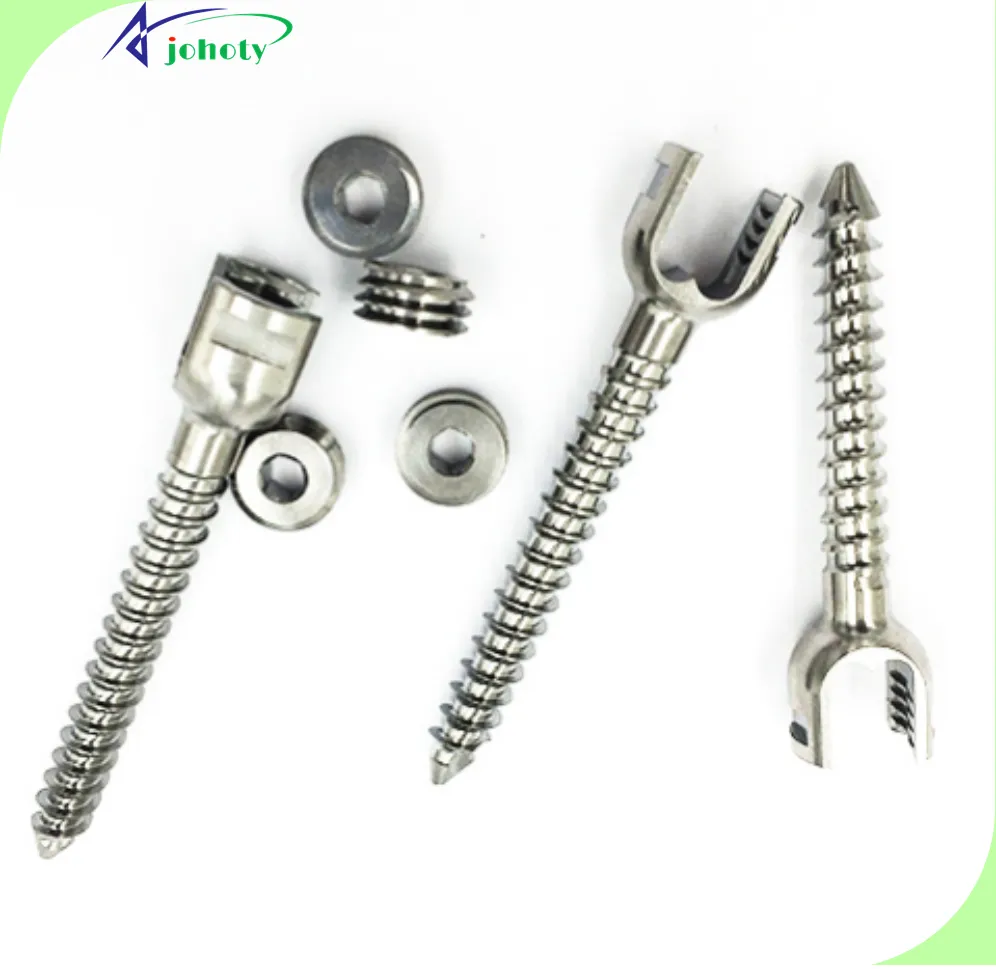 Length of Implants.    4mm, 5mm, 6mm, 7mm, 8mm, 9mm, 10mm, 11mm, 12mm, 13mm,14mm, 15mm, 16mm, 17mm, 18mm, 19mm, 20mm, 22m, 24mm, 25mm, 26mm, 28mm, 30mm, 32mm, 34mm, 35mm, 36mm, 38mm, 40mm, 42mm, 44mm, 45mm, 46mm, 48mm, 50mm, 52mm, 54mm, 55mm, 56mm, 58mm, 60mm, 65mm, 70mm, 75mm, 80mm, 85mm, 90mm. 95mm, 100mm, 110mm, 150mm, 120mm, 130mm, 140mm, 150mm, 160mm, 195mm, 200mm, 220mm, 240mm, 250mm, 260mm, 280mm, 300mm, 400mm, 
Based on customer,    tolerance:   ±0.01mm ~ ±0.05mm.
Head of Implants.  hex head, star head, one-word head, cross head, and so on,
Materials of Implants:   Titanium, Titanium alloy, Stainless steel, Carbon steel, Alloy steel, 317L, AISI 410/420/304,
Surface finish of Implants: Anodize, polishing, passivation, Micro-arc oxidation,
Contact Us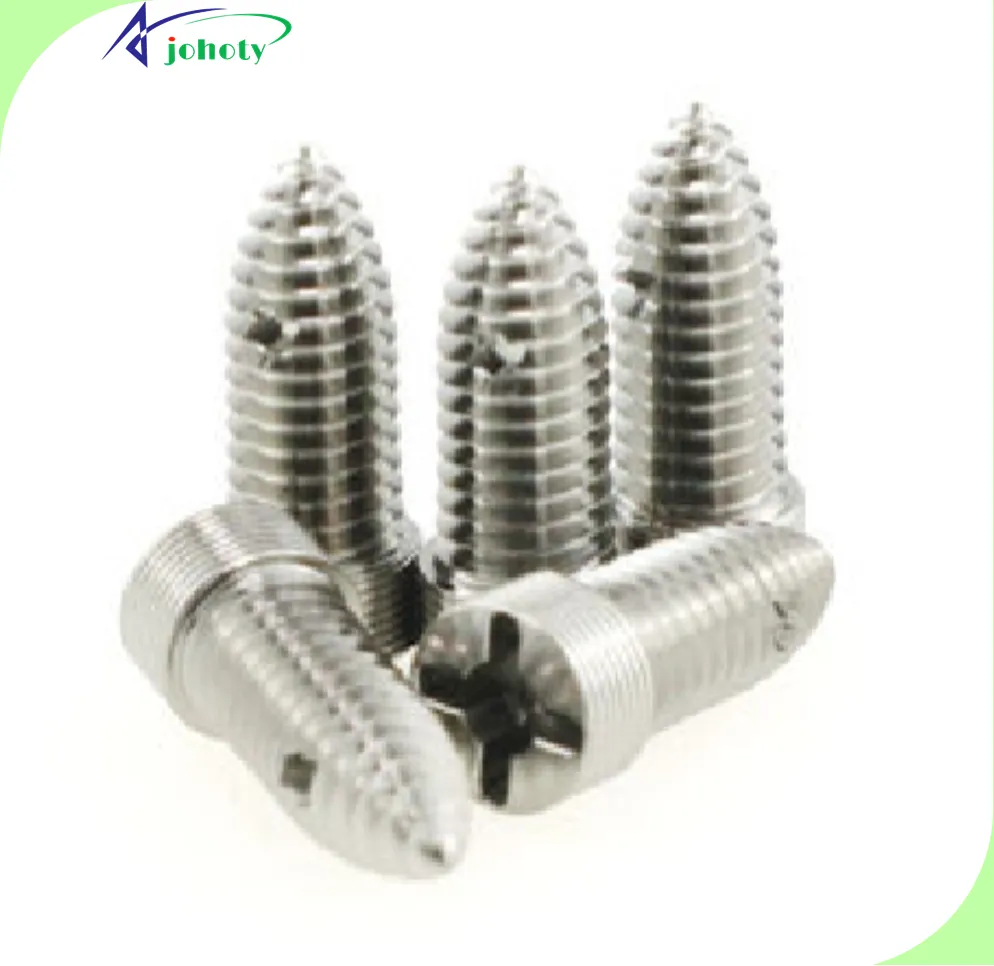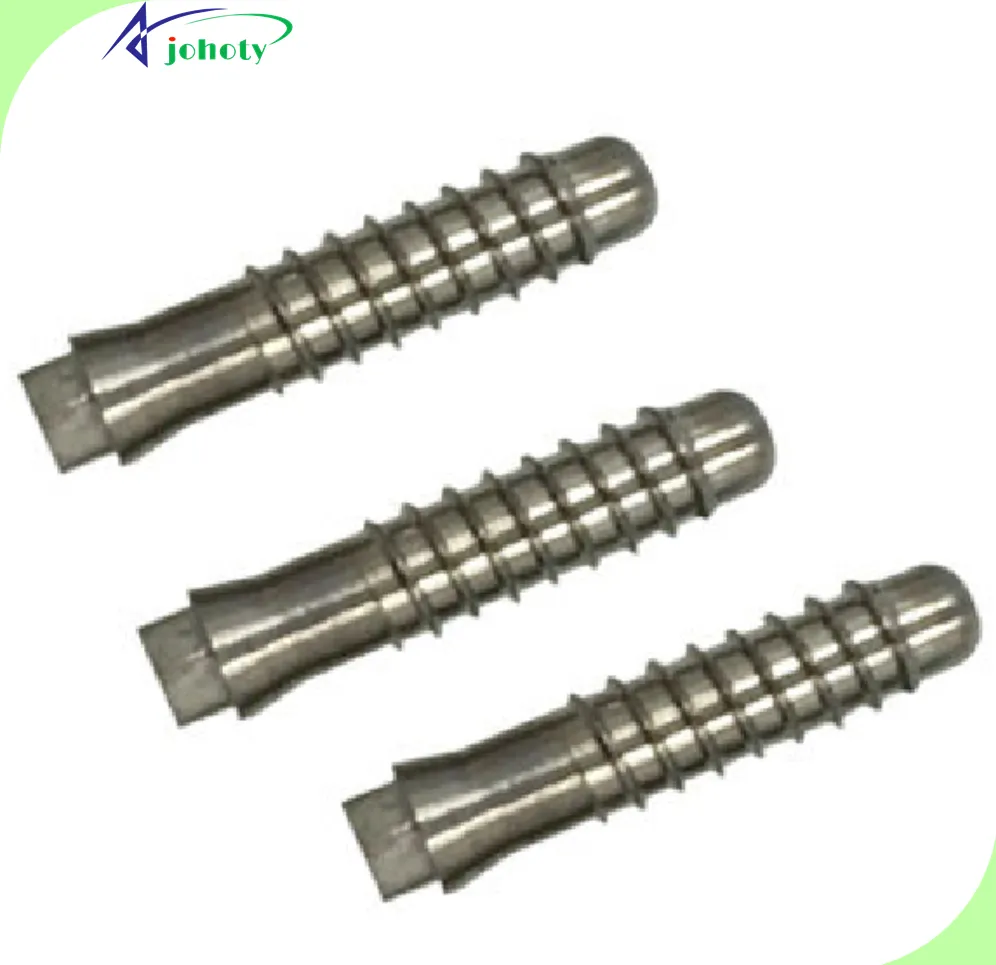 Color of Implants.    gold, rose gold, rose purple, silver, bronze, blue, light blue, green, light green, red, dark brown, black, gray, customized colors available.
Quality Control of Implants:    100% test before shipment,
Package of Implants.   PE bag, blister packing, PE bag + carton box. Or customized packaging.
Application of Implants: Surgical operation, bone fracture fixation, fixation of ligaments and tendons
Bone plate
Providing constant pressure, high strength, point contact, reduce thickness, lower profile, keeping good stability, arc surface design.
Can increase stability and reduce the risks of bone screw detachment.
Straight bone plate, orthopedic plates,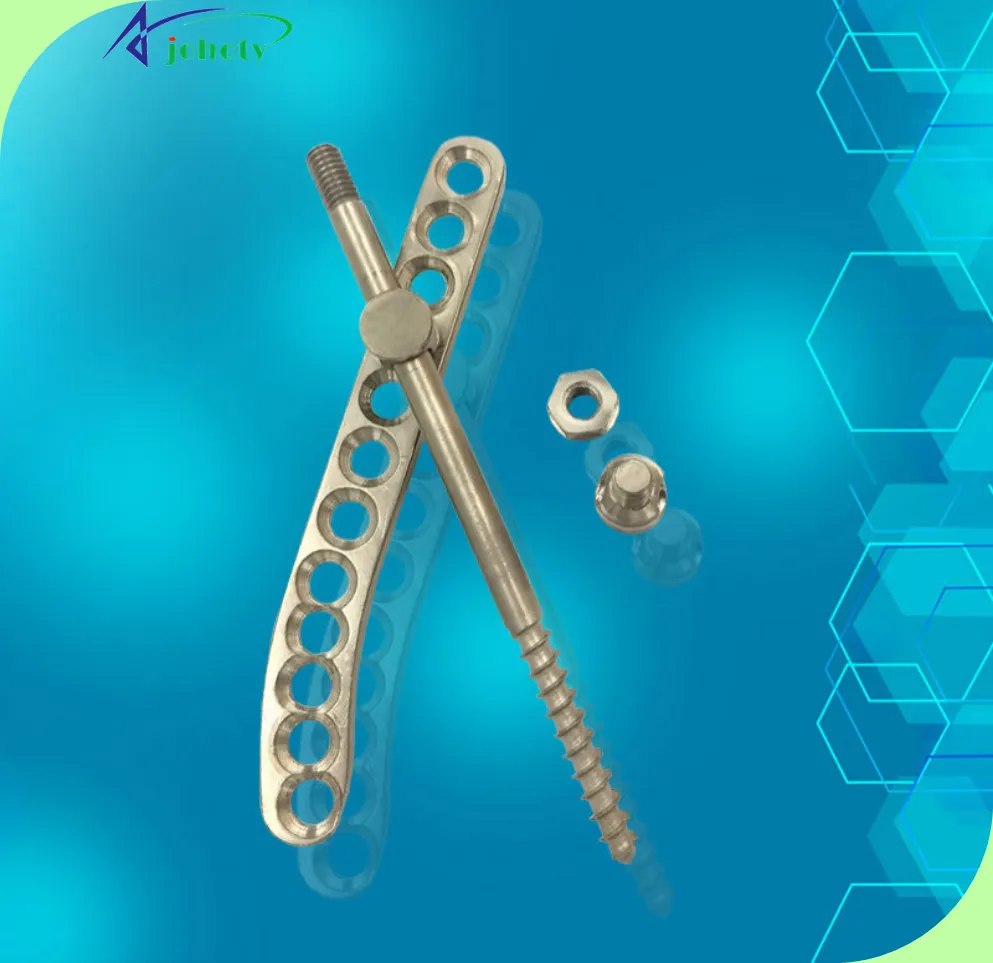 maxillofacial plates, L locking mini bone plate, mandibular bone plates, humeral locking plate, ulnar locking plate, olecranon locking plate, mini locking plate, hand foot mini locking plate, curved mesh bone plates.
Veterinary orthopedic bone plate, animal bone Plates,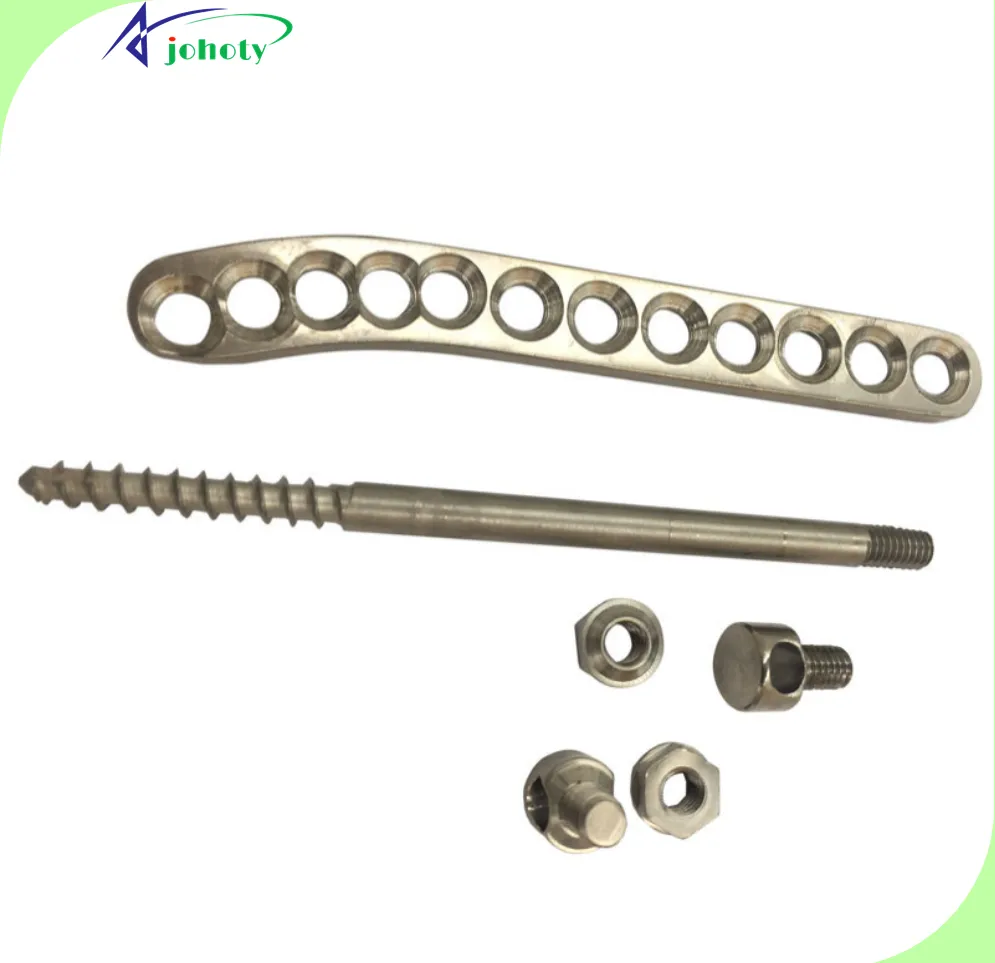 Holes of Implants:  Right and left directions.  2+8 holes, 3+8 holes, 3 holes, 4 holes, 5 holes, 6 holes, 7 holes, 8 holes, 9 holes, 10 holes, 11 holes, 12 holes, 13 holes, 14 holes, 15 holes, 16 holes, 17 holes, 18 holes, 19 holes, 20 holes, 21 holes, 22 holes, 23 holes, 26 holes, 30 holes,34 holes, 43 holes,
Hole diameter of Implants:  Combi or round holes, 0.4mm, 0.6mm, 0.7mm, 0.8mm, 2.0mm, 2.4mm, 2.7mm, 3.0mm, 3.5mm, 4.5mm,
Length of Implants:    20mm, 24mm, 37mm, 39.5mm, 43mm, 43.2mm, 43mm, 46.8mm, 49mm, 54mm, 55mm, 57mm, 61mm, 62mm, 62.9mm, 64mm, 65mm, 66.6mm, 72mm, 73mm,73.8mm, 73.9mm, 81mm, 81.2mm, 82mm, 85mm, 86.8mm, 88.5mm, 89mm, 90mm, 91mm, 93mm, 95.8mm, 97mm,100mm, 102mm, 103.1mm, 106mm, 108mm, 109mm, 110mm, 110.4mm, 113mm, 115mm, 117.7mm, 119mm, 125mm, 126mm, 127mm, 128mm, 130mm, 131mm, 132mm, 135mm, 139.6mm, 139.8mm, 141mm, 144mm, 145mm, 146.8mm, 146.9mm, 154mm, 154.2mm, 158mm, 162mm, 180mm, 182mm, 184mm, 198mm,206mm, 210mm, 216mm, 220mm, 234mm, 236.5mm, 238mm, 240mm, 252mm, 286mm, 288mm, 323mm, 324mm, 358mm, 394mm, etc. or, based on customer.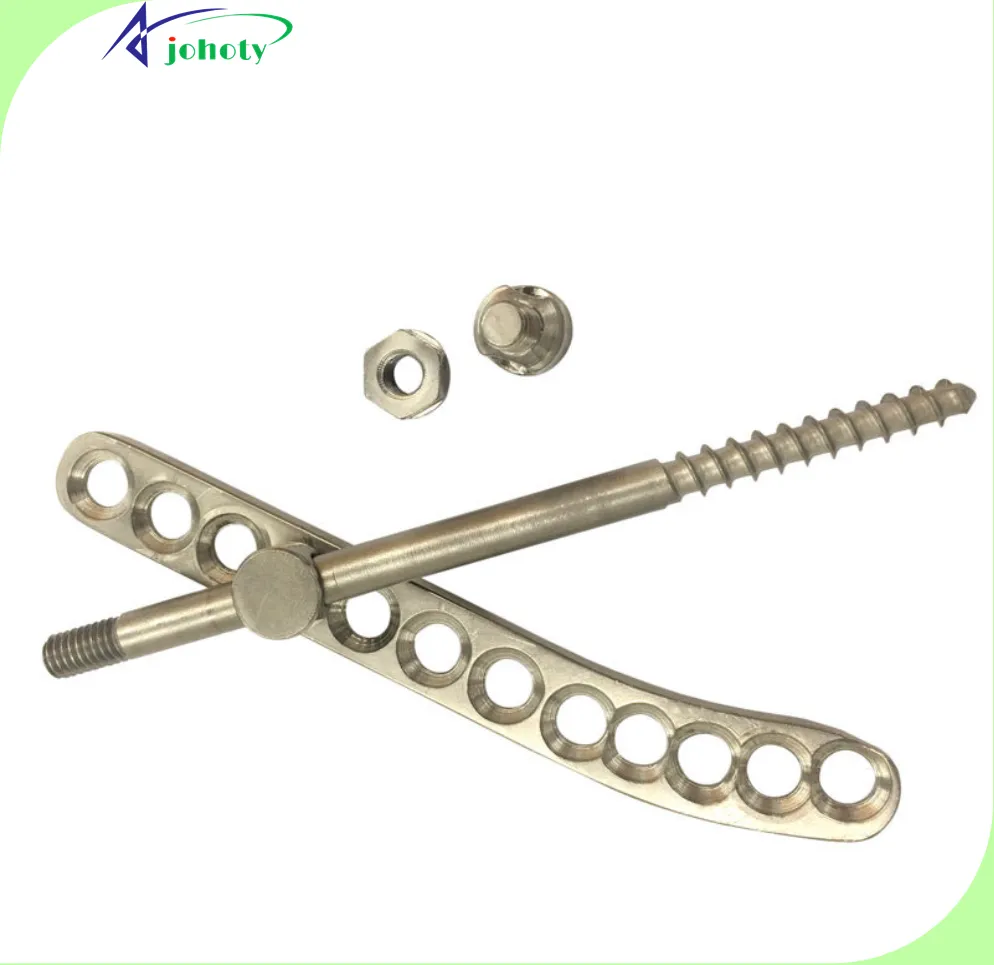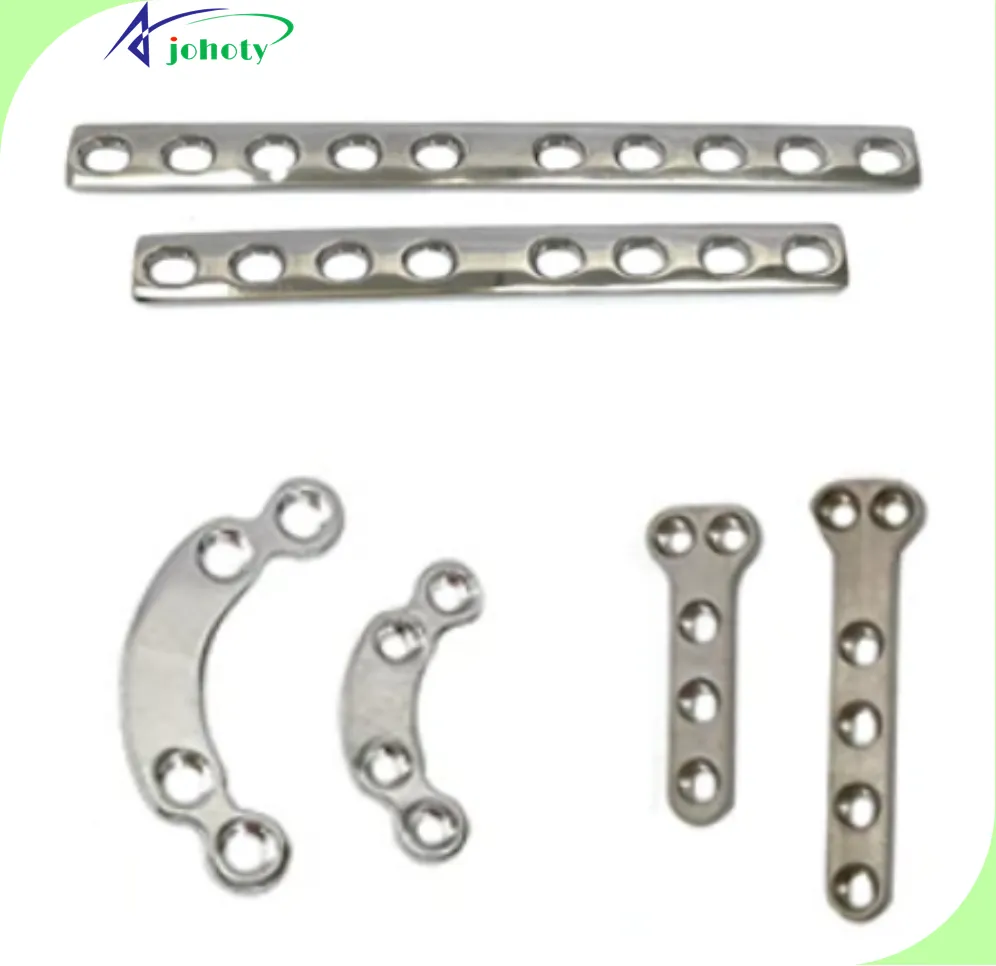 Width of Implants:    3.5mm, 4.0mm, 4.2mm, 5.0mm, 5.2mm, 6.0mm, 6.5mm, 7.5mm, 8.0mm, 8.8mm, 10mm, 11.5mm, 12mm, 14mm, 15mm,
Thickness of Implants:  1.2mm, 1.5mm, 1.8mm, 2.0mm, 2.5mm, 3.0mm, 3.5mm, 4.0mm, 4.5mm,
Materials of Implants:  Titanium, Titanium alloy, stainless steel,
Color of Implants:      gold, silver, blue, red, gray, pink, green, black, customized.
Indication of Implants:  Upper and lower limbs shaft fixation, phalangeal fracture, metatarsal fracture, tarsal fracture, calcaneus fracture, arthrodesis, surgical, orthopedic, dental, orthodontic, Implantology, ophthalmic, manicure, spine surgery, pedicure. Veterinary fracture.
Spine Cage
It can make sure primary stability and stronger fusion,
Idea conditions for bone growth.
Peek materials is biocompatible, without carbon, easy to insert and self-distract,
Improving boney adherence.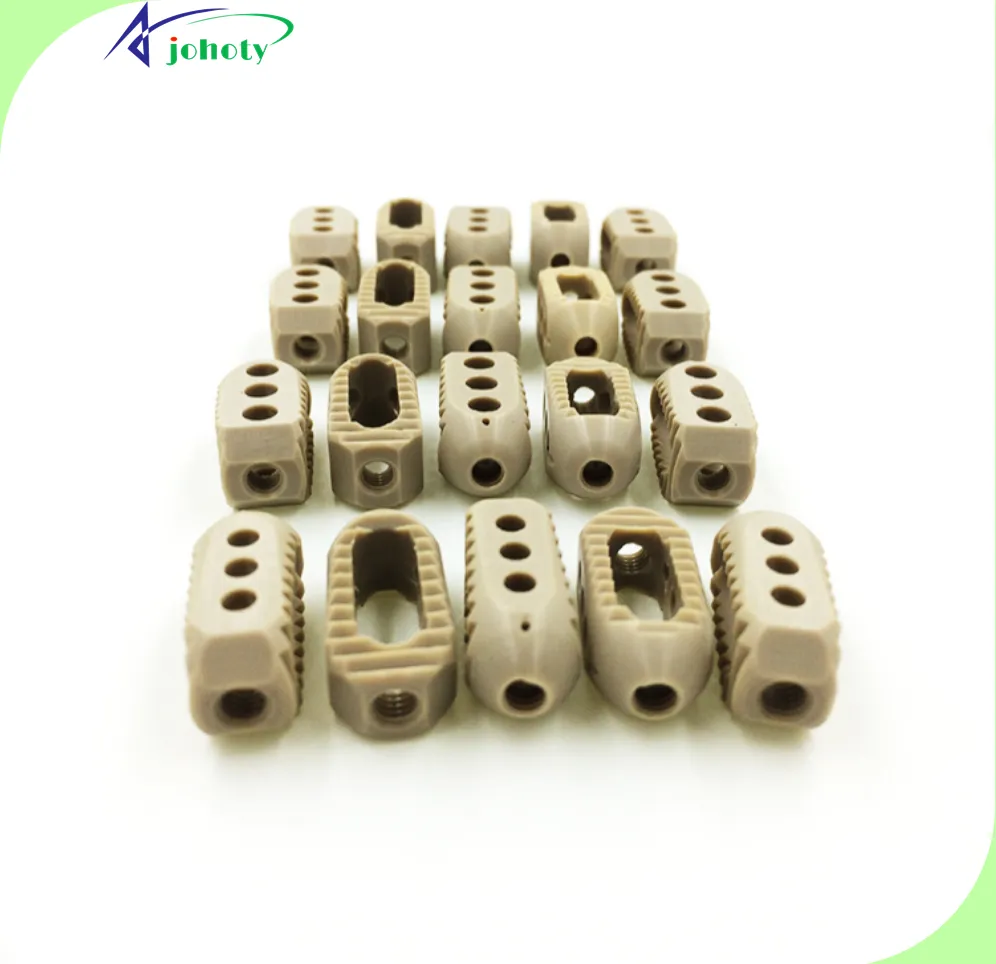 Reduce the operation time, enhance structural support with increased thickness,
Standard and anatomical, easy to open,
Strong resistance for stress or prolapse.
Spinal peek cage implants,
Shape of Implants:      arc, wedge, bullet shaped head,
Expandable Angle:  0°, 4°, 5°, 6°, 9°, 10°,11°,12°
Thickness of Implants:  1mm, 1.5mm, 2m, 3mm, 4mm, 5mm, 6mm, 7mm, 8mm, 9mm, 10mm, 11mm, 12mm, 13mm, 14mm, 15mm, 16mm, 17mm,   
Length of Implants: 12mm, 14mm, 16mm, 17.5mm, 20mm, 22m, 24mm, 25mm, 26mm, 27mm, 28mm, 31mm, 32mm, 36mm, 40mm, 45mm, 50mm, 55mm,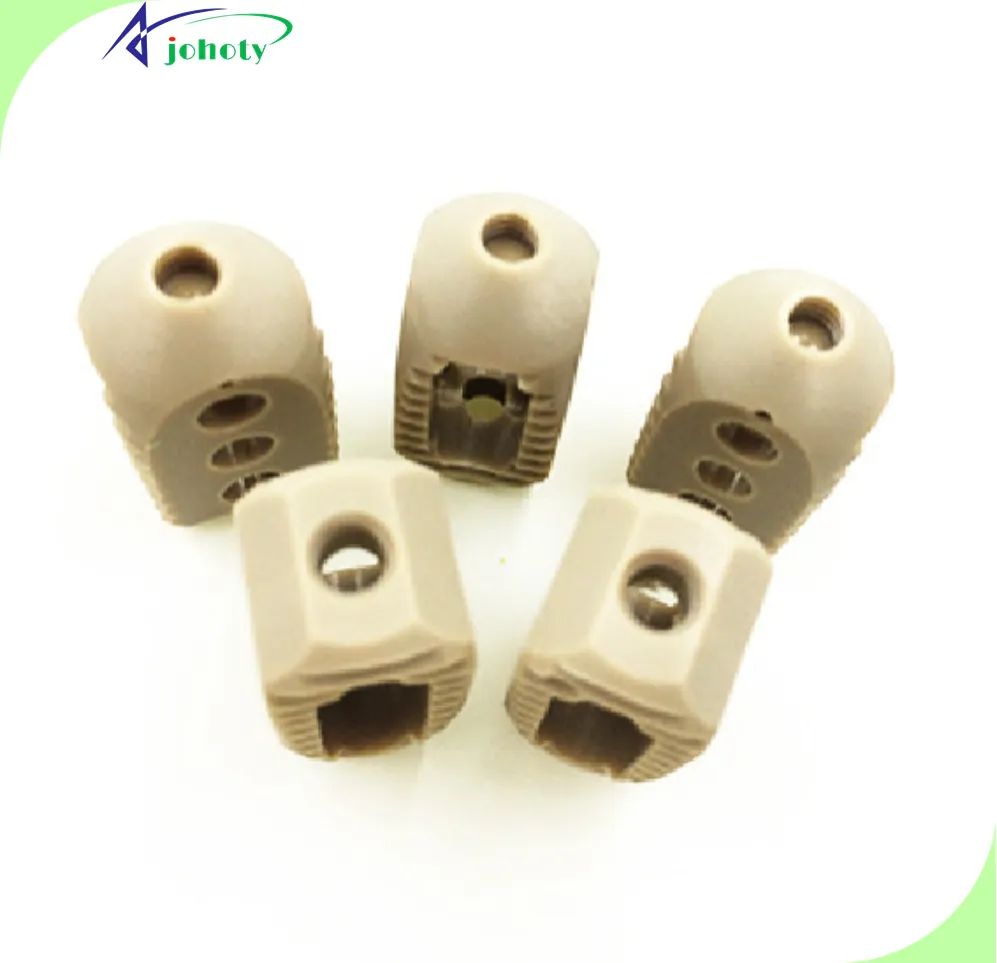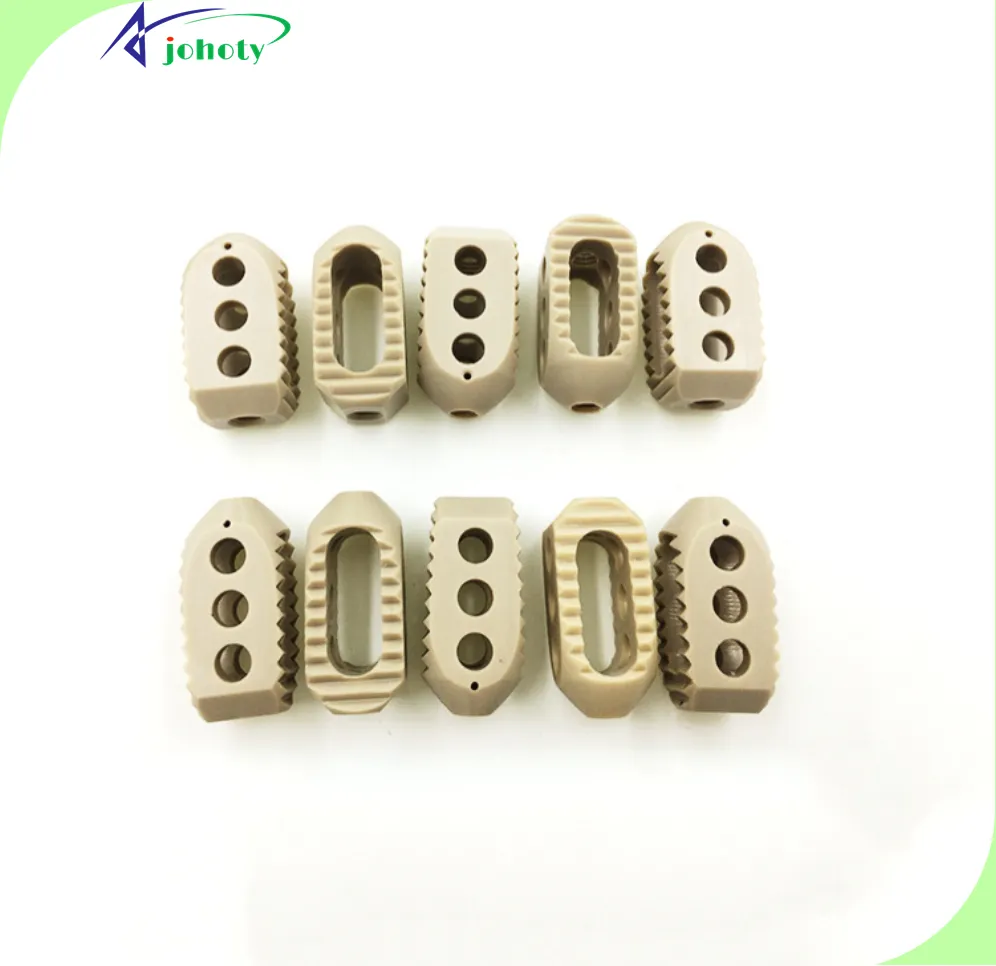 Width: of Implants  9mm, 10mm, 11mm, 12mm, 13.5mm, 14mm, 15mm, 18mm, 22mm,
Materials of Implants:   peek,
Package of Implants:   PE inner bag + PE outer bag + Carton,
Applications of Implants:  Orthopedic surgery, Interbody fusion, spinal instabilities, pseudarthrosis, spinal fixation operation,
Contact Us
Advantage of Implants
High Quality of Our Implants.    Efficient and flexible biomechanics,increase patient comfort, easy placement and removal, multi-functional and performance, maximal versatility, available various diameters, lengths, shape, low profile, minimum stimulus, maximum bone contact surface, rapid be in place with gradient thread, speed insertion with tip wizard and no drilling, small and sleek, Effectively reduce the feeling of foreign body. premium selected materials, suitable for internal fixation of fractures, and a good selection to repair of the cranial collar.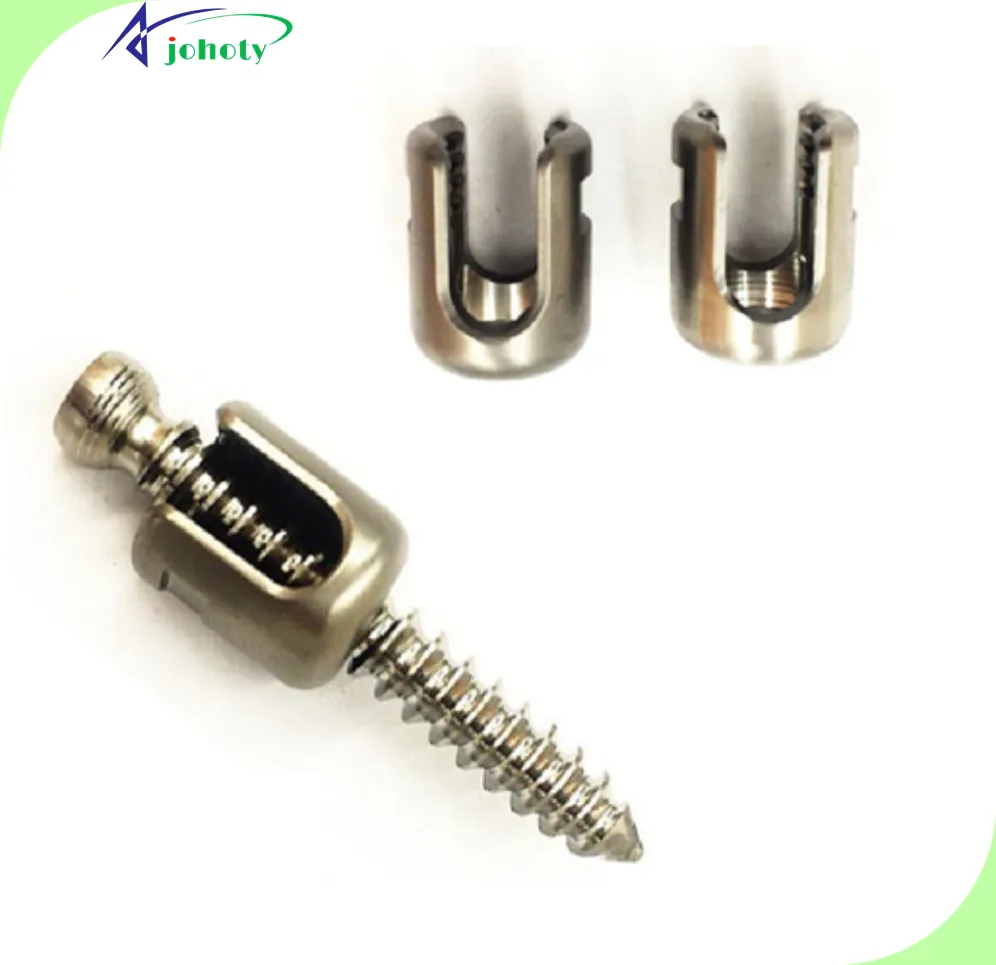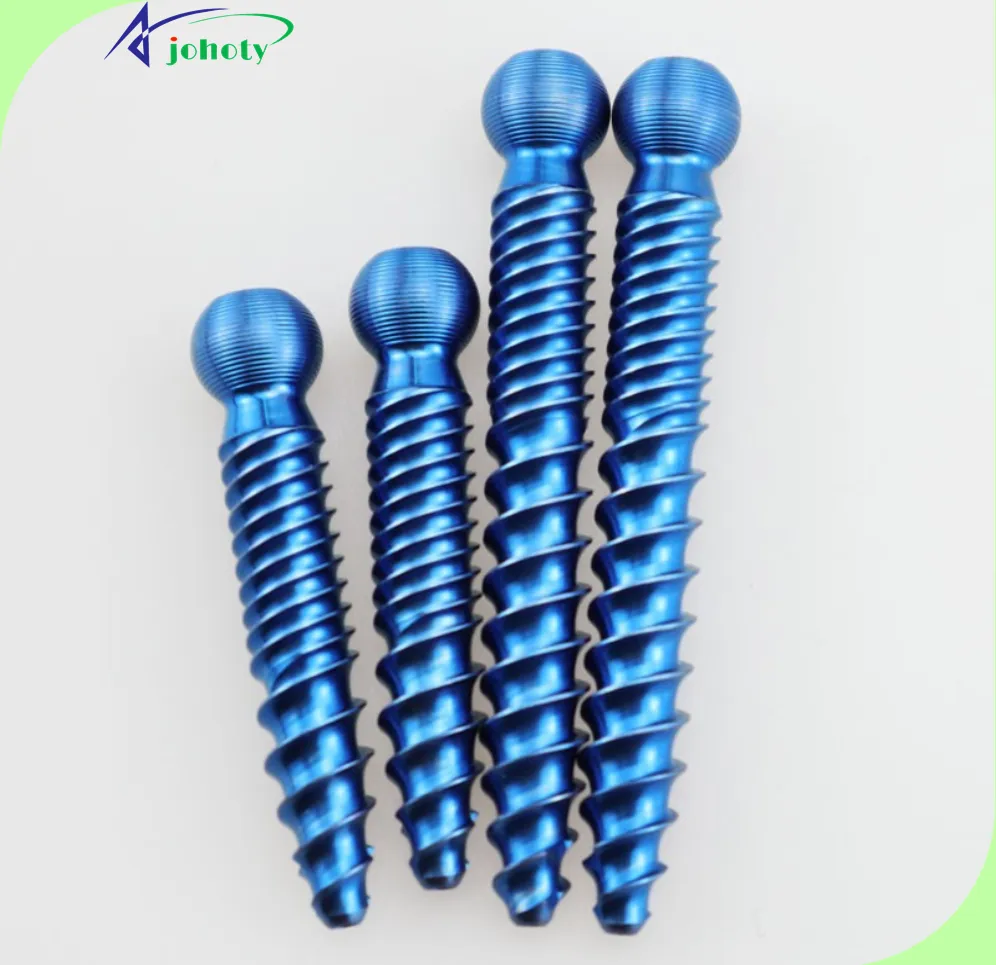 OEM and ODM Medical Implants.      R&D team have over 20 years of experiences on medical implants. prefer to customers' design, increasing patients comfort and high stability efficiency, imported raw material. larger twisting strength, distributed bone stress, inserting stability, lateral force resistance, offer a better implants space for bone integration, arc-head with smaller hex, avoid hurting the soft tissue around, prefect implants fixation and traction, optimal thread-shape, avoid any broken tip.
Wide Application of Implants.     Hospitals, clinics, dentists, distributors, and so on.