Leading Lanyard Clips Manufacturer, Solution Provider, and Exporter in China. Hot Sales, High Quality, Best Offer, Professional Services, and Good Delivery, Custom! 
Name:
Stamping Lanyard Clips + PVC, Safety Pin
Weight:
5g, based on customer's requirements
Image:
Taking photos of actual lanyard clips + PVC
Materials:
Zn Alloy,   stainless steel SUS304/316, PVC: ROHS, 6P,15P
Composition of materials:
C:≤0.08. Si:≤1.00. Mn:≤2.00. S:≤0.030.   P:≤0.035. Cr:16.00~18.50. Ni:10.00~14.00.
Usages:
For  Medical, Exhibition, Sports, Lanyard clips, and so on
Manufacturing Experiences:
more than 30 years
Toolings:
Close to 200 sets
Surface Finish:
Electroplating
Coating:
White nickel, with SGS, RoHS, REACH, H/F
Factories:
there are 2, one is for lanyard clips, badge clips, the other is for snap hooks.
Production Process:
Perfect, manual, semi-automation, automation
Delivery:
within 5~20 days, TBD because of PVC level, and the order volume.
Quality:
the highest level.
High level.
Middle level.
Price:
Cost-effective! Cheaper, higher order volume
Services:
The best, profesional, good communication.
Payment Methods:
T/T, PayPal
Pricing Methods:
FOB, FAR, CIF, etc
Expectation:
Long-term business, win-win cooperation
5.   Badge
 Clips + PVC
, 
4+2 Hole, Safety Pin
P/N:  APM01S017
Spec:  4+2 Hole Badge Clips, Safety Pin, PVC
Contact Us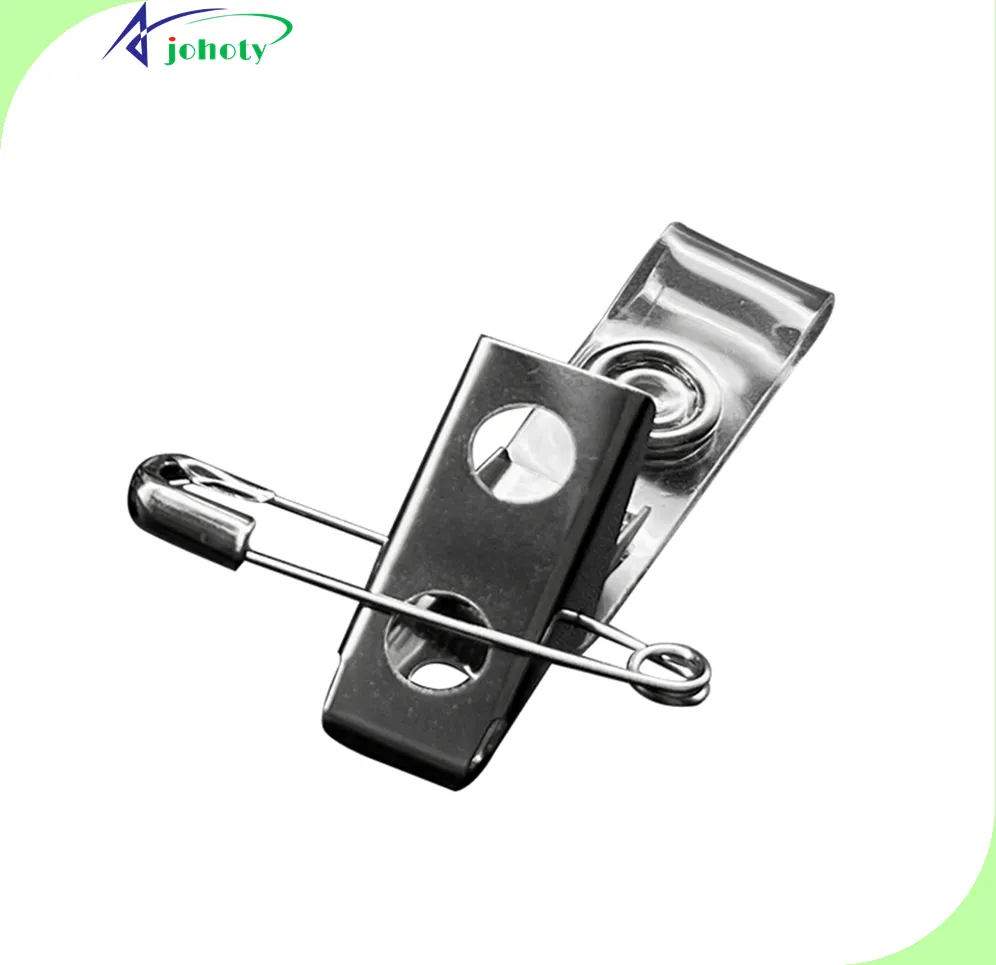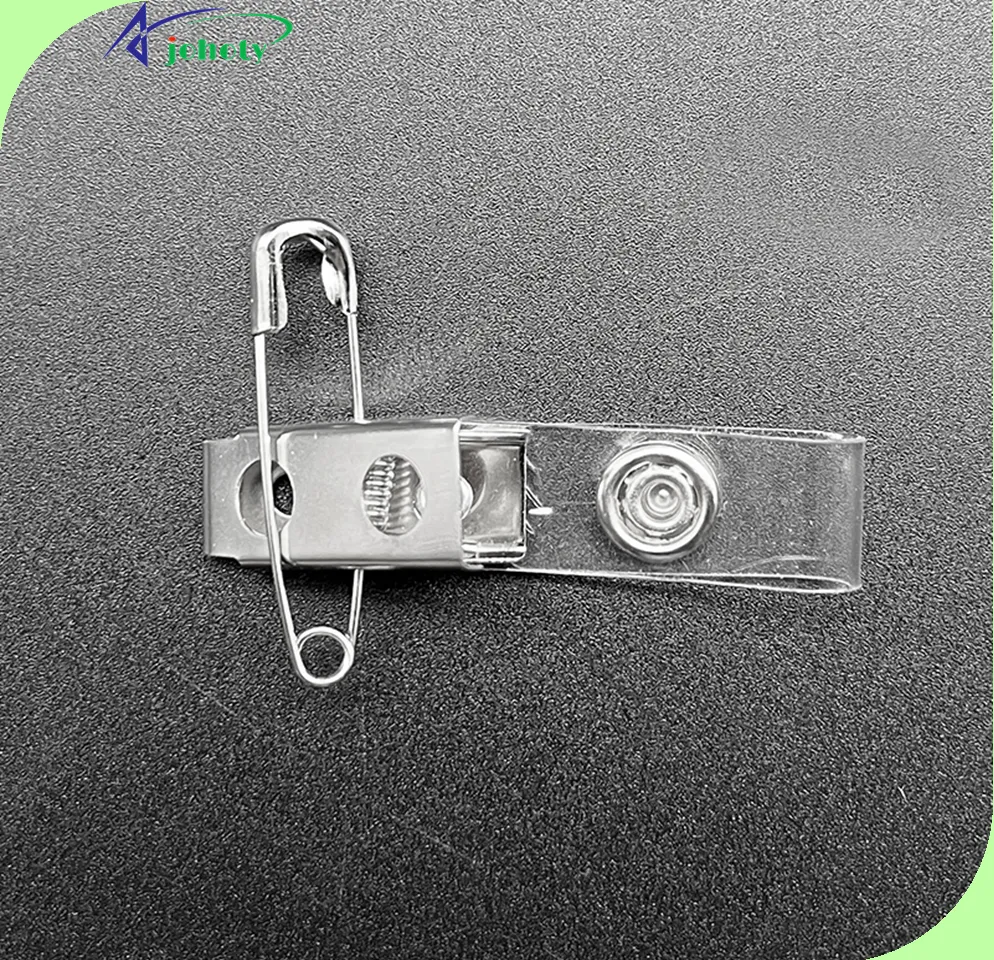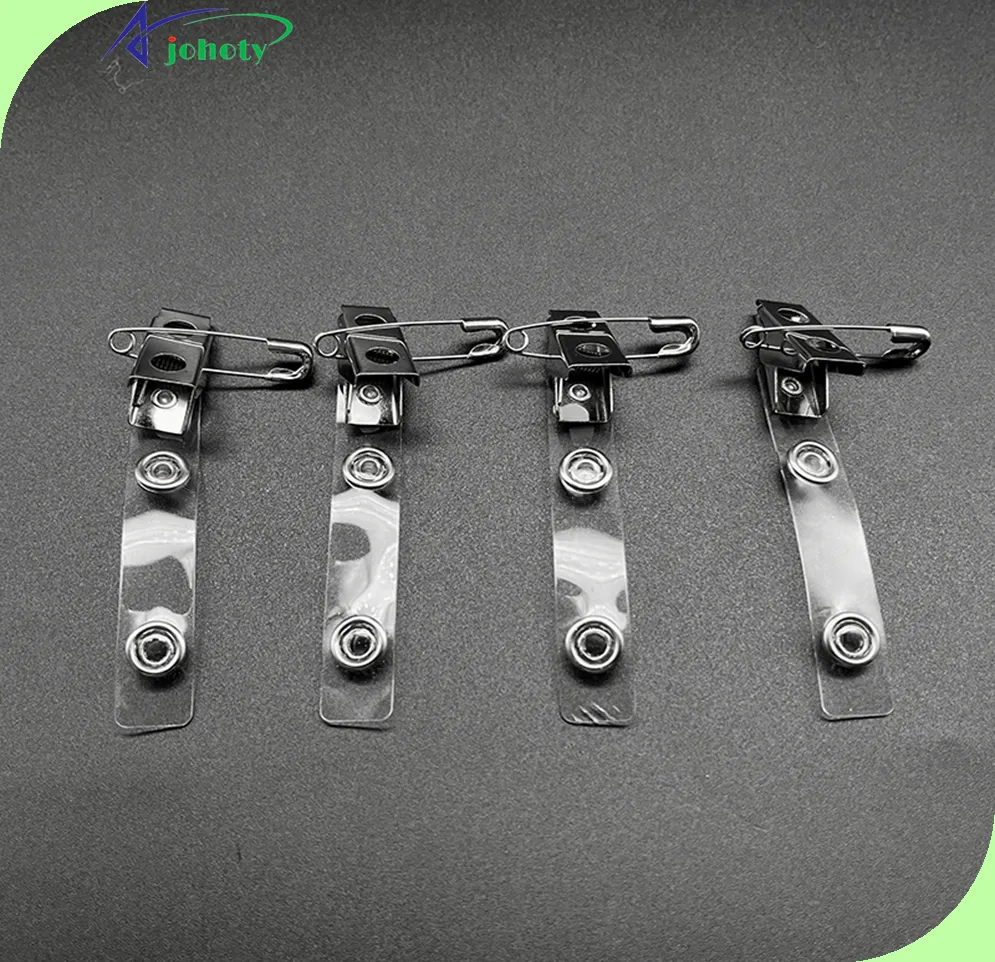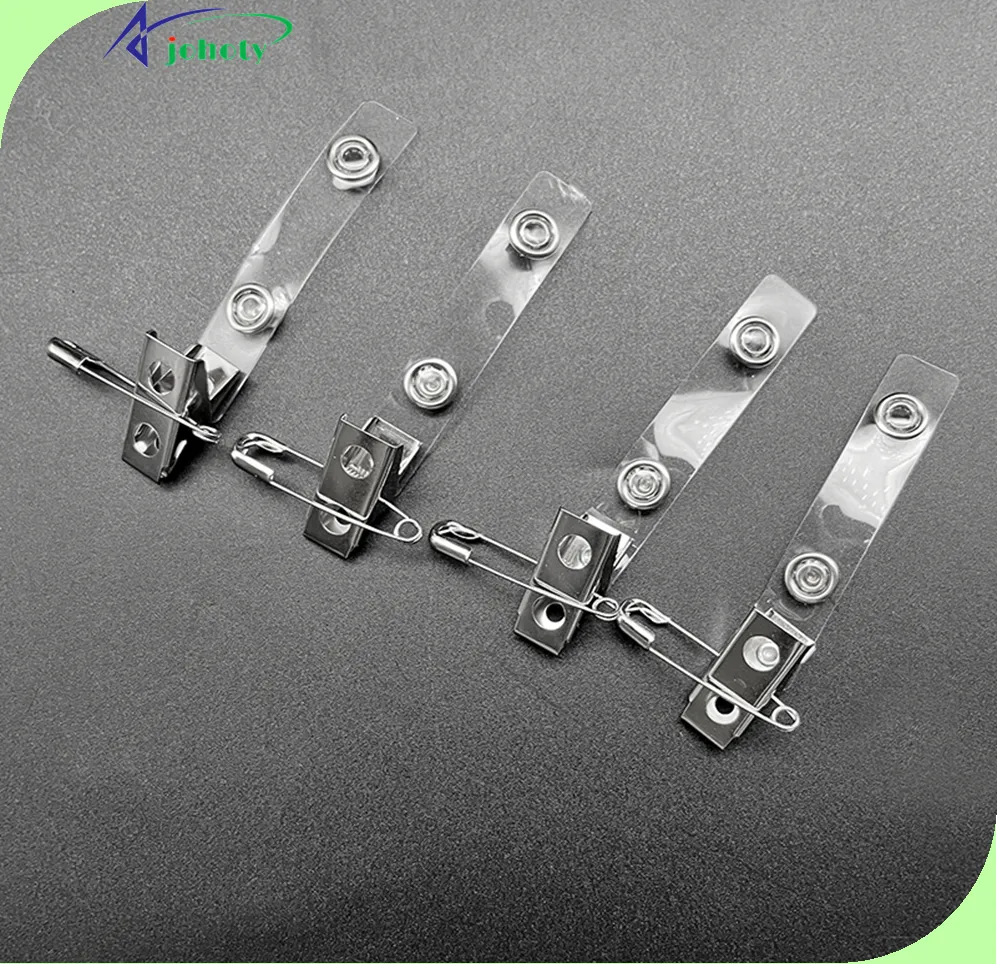 7.   Zuckbilled
Retractable Badge Clips + PVC
P/N:  APM01S024
Spec:  Retractable Badge Clips + PVC
Contact Us