Gas Struts, Gas Spring Manufacturer, Automotive Gas Springs Technology Solution Provider, Service Provider, Exporter in China.
Hot Selling!  For ACURA, ALFA ROMEO, AUDI, BMW, Cadillac, CHEVROLET, Chrysler, CITROEN, DAEWOO, DAIHATSU, Dodge, FIAT, Ford, GMC, HOLDEN, Honda, Hyundai, INFINITI, Isuzu, Jaguar, JEEP, KIA, LADA, LAND CRUISER, Land Rover, LEXUS, MAZDA, Mercedes Benz, MITSUBISHI, Nissan, PEUGEOT, PORSCHE, RENAULT, SAAB, SMART, SSANGYONG, SUBARU, SUZUKI, TOYOTA, VOLKSWAGEN, VOLVO. With OE, Welcome to Customization!

Benefits of Gas Struts to Customers
Timely solve customer's problems. Including quality, cost, delivery, and service problems. Our CFT team always focuses on solving all problems with customers.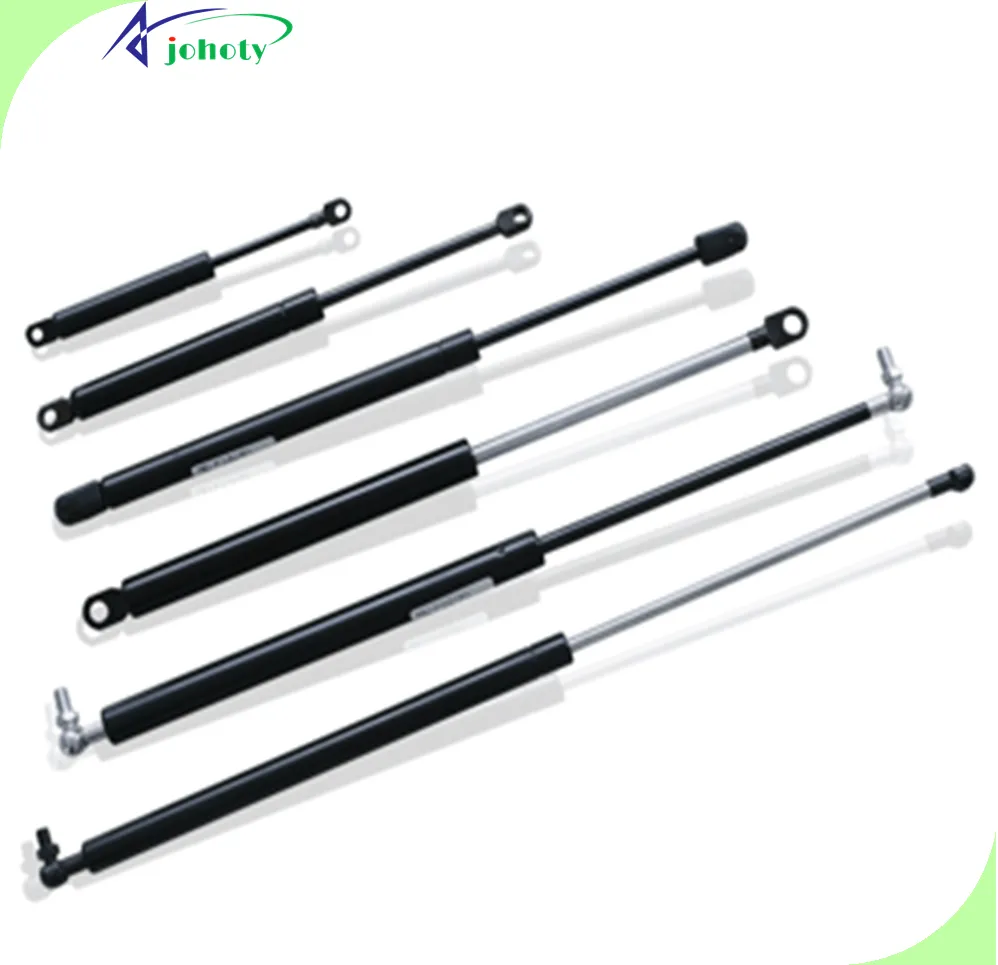 Help Save Time. Time is money, The customer is king, Quality is first. Company owner with a background in IBM, Microsoft, and Amazon, who deeply understands the importance of time and smooth communication. Important to help save time.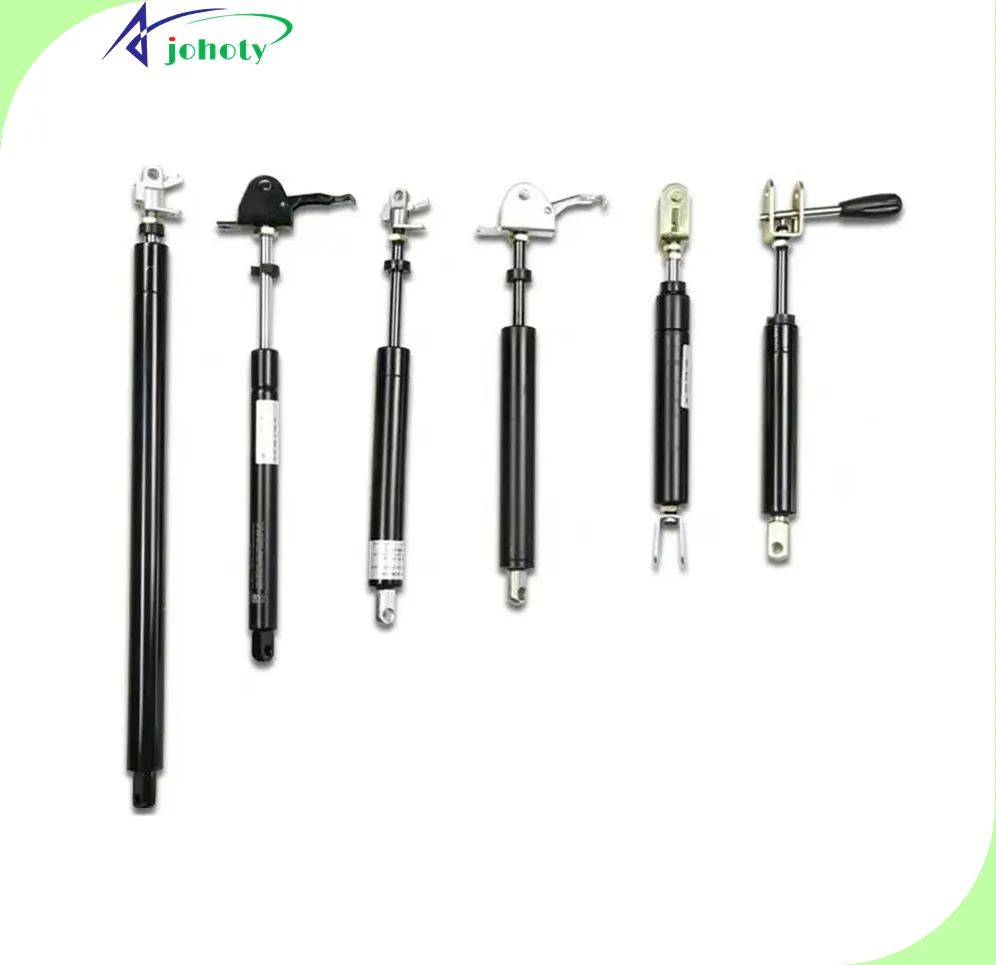 Help Make Money. With good looking and high quality, our gas struts for car have been able to win the praise and acclaim of end-users, all of whom flock to our clients for help.
Helping our customers make money brings us business.

Convenient for clients.  We have the same specification gas struts for many cars, which is very convenient for our customers,
Just need to tell us the OE number, the car brand, model, year, and position,  or the customized requirements.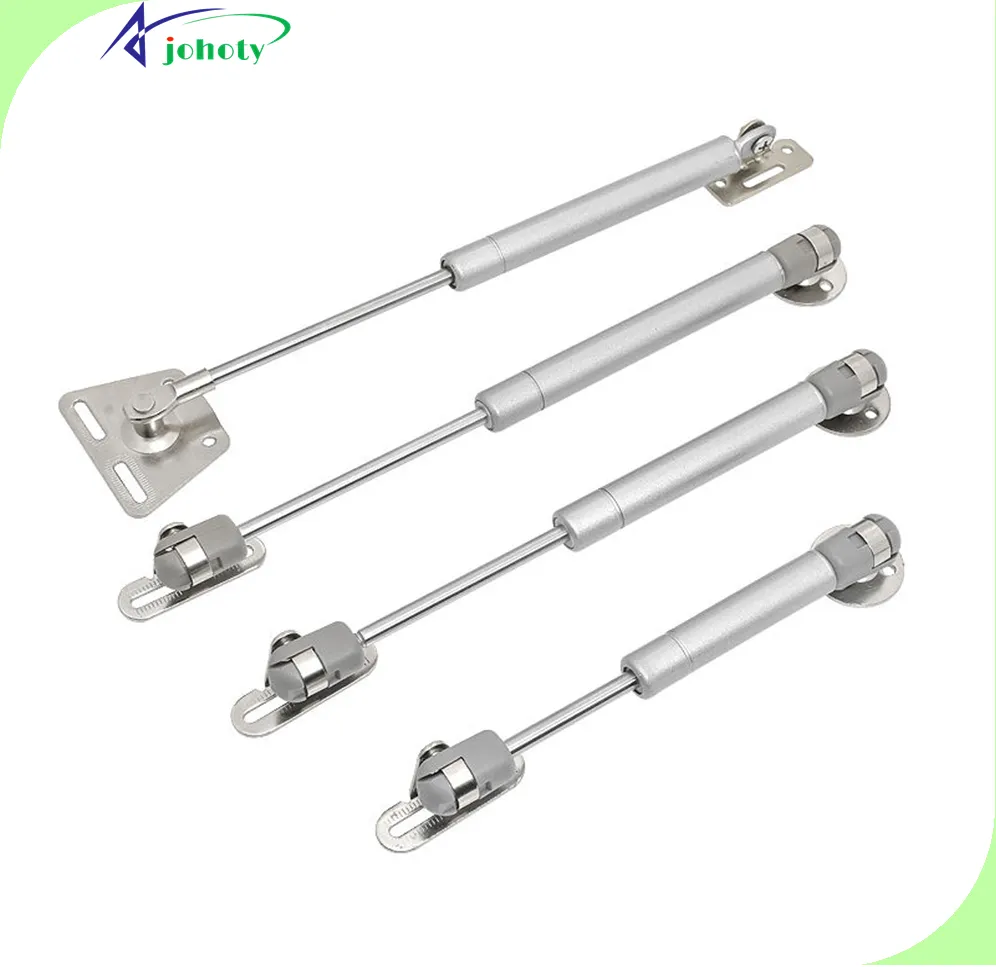 Help Set off High-end and Access a Broader Market.  Our gas struts are all very delicate and beautiful, highly wear-resistant, stable, and long-lasting. they can emphasize the luxury of the user's car to win more business opportunities for our customers.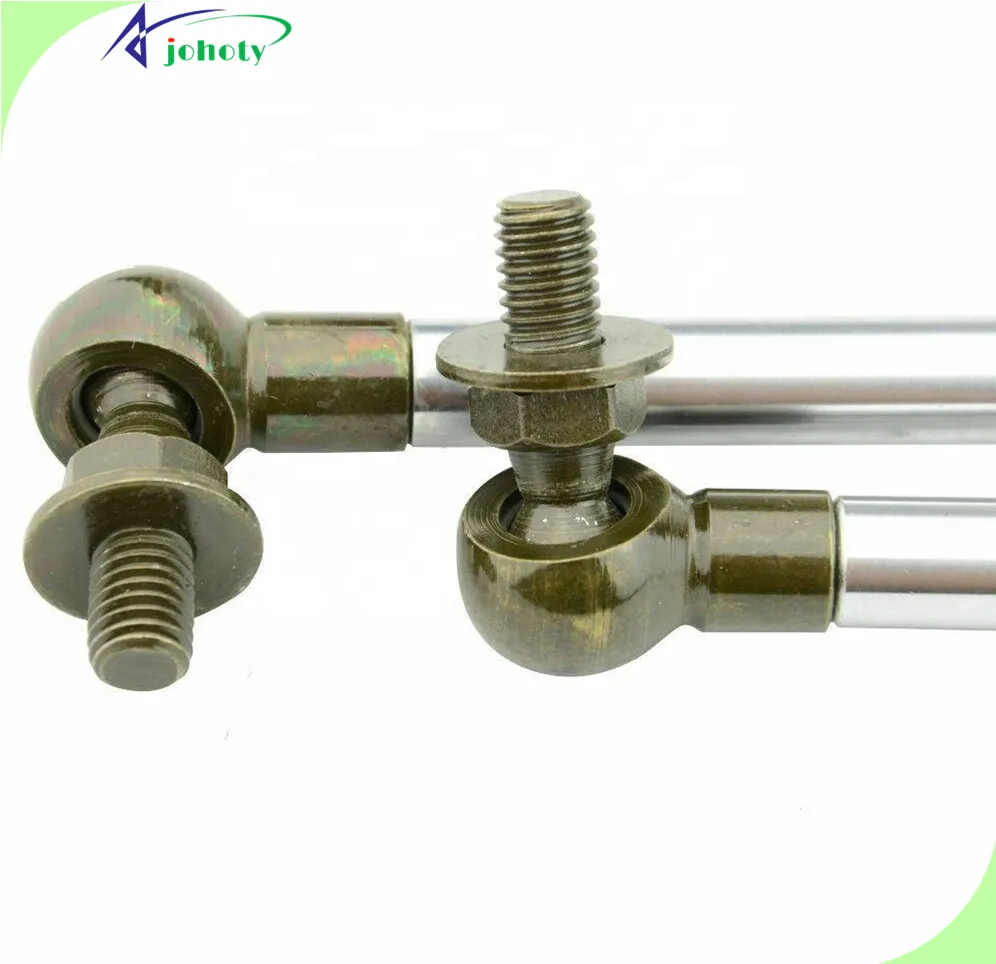 Features of Gas Struts
Fileds: Automobile, Automotive, Car
Compatible: More than 50 models including ACURA, ALFA ROMEO, AUDI, BMW, Cadillac.
Model: Various models of Ford, GMC, HOLDEN, Honda, JEEP, KIA, LADA, LAND CRUISER,SAAB, etc,
OE No.: OE Number is available, or as per customer,
Contact Us
Wire gauge: 6, 8, 10, 12,16, 18, 19, 20,24,26, 28, 40
Color:Black, Red, Silver,White, blue, orange,Golden,Grey, Green, etc
Place of Origin: Guangdong, China
Load Capacity: 7LB, 10LB, 20LB, 22LB, 44LB, 50LB, 55LB,
Position: Left, Right, Front Hood, Rear trunk, tailgate trunk, Window, BONNET, etc
Materials: Steel, SUS304, SUS316, Metal, Top seamless steel, Carbon steel, finishing rolling seamless steel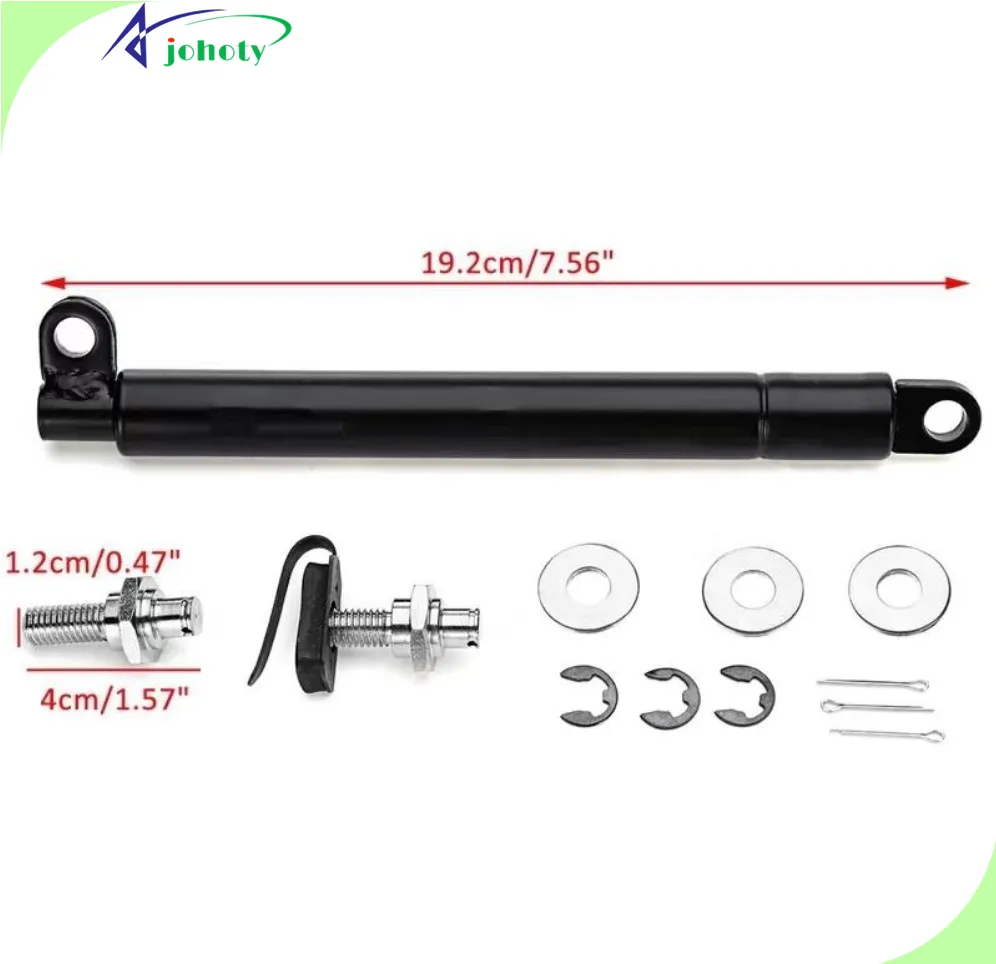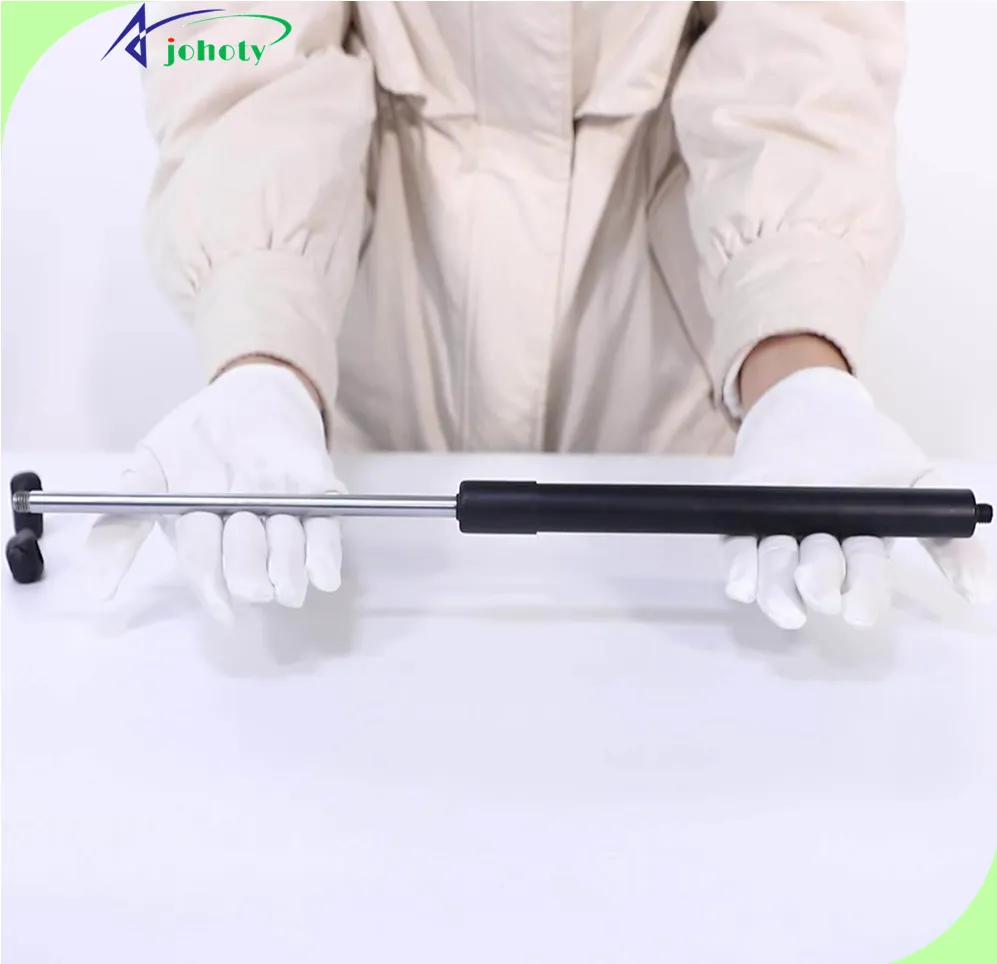 Package: PE bag + carton box, Poly bag + Carton,
Salt Spray: 72h, 96h, 120h, 144h, in line with customer
Delivery: 7-25 Working days
Certificate: ISO9001, TS16949, SGS
Temperature: -30℃~+80℃, as per customer,
Life Cycles: 200,000 Cycles
Warranty: 3 years
Product: OE Number,  Dimensions, Samples, or drawing sent by customer,
Lead Time: <100pcs need 20 days, <500pcs need 30 days, <1000pcs need 45 days, TBD for >1000pcs
Customization: Okay for drawing, package, or logo with MOQ is 1000pcs
Contact Us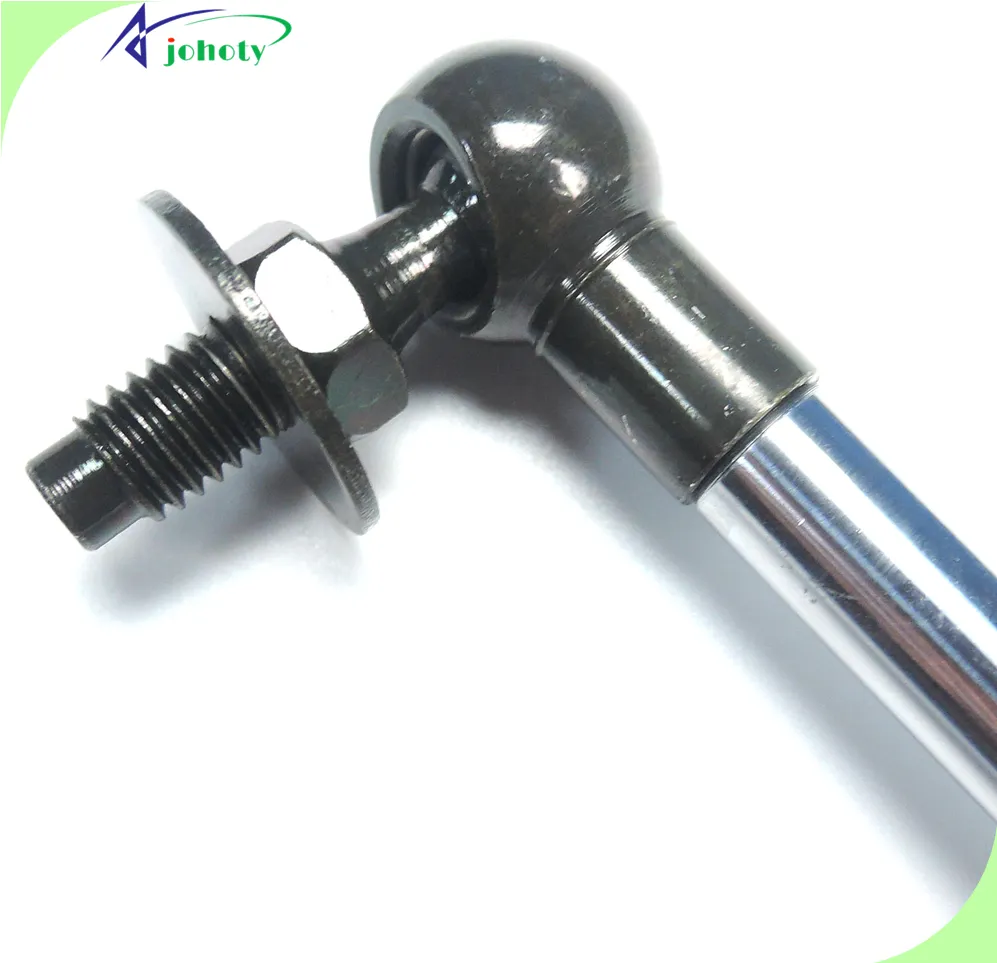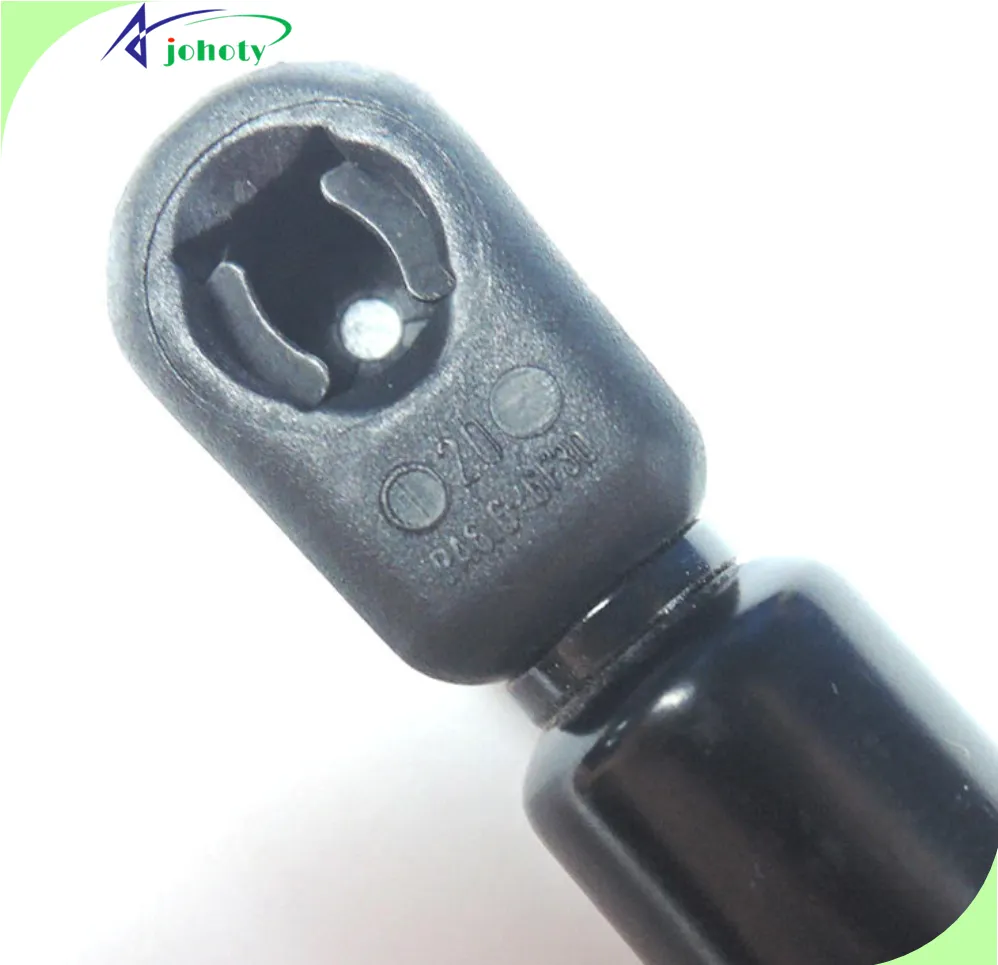 Payment: C.W.O,  PIA,  CIA, T/T, or PayPal,
Pricing: FOB, CFR, CIF, all is the best offer,
Delivery: EXW, FCA, and CPT are handled by our international logistical team with China Customs Affairs.
Contact Us
Advantages of Our Gas Struts
Our gas struts move relatively slowly with a slow change of dynamic forces, which will be easy to control.  It can better absorb and disperse the vibration force, and the damping is very good. Very durable, not easy to rust or aging. Very low noise.
Our gas struts are cheap to manufacture, easy to maintain, and rarely leak. For some car owners who are looking for comfort and driving experience, our gas springs are a better option.

1.  TOYOTA Land Cruiser FJ80, HDJ80, HZJ80, FZJ80.
Model:    Land Cruiser FJ80, HDJ80, HZJ80, FZJ80
Position.:    Rear Trunk
Year:    1990-2006
Reference No.  68960-60022, 68950-60032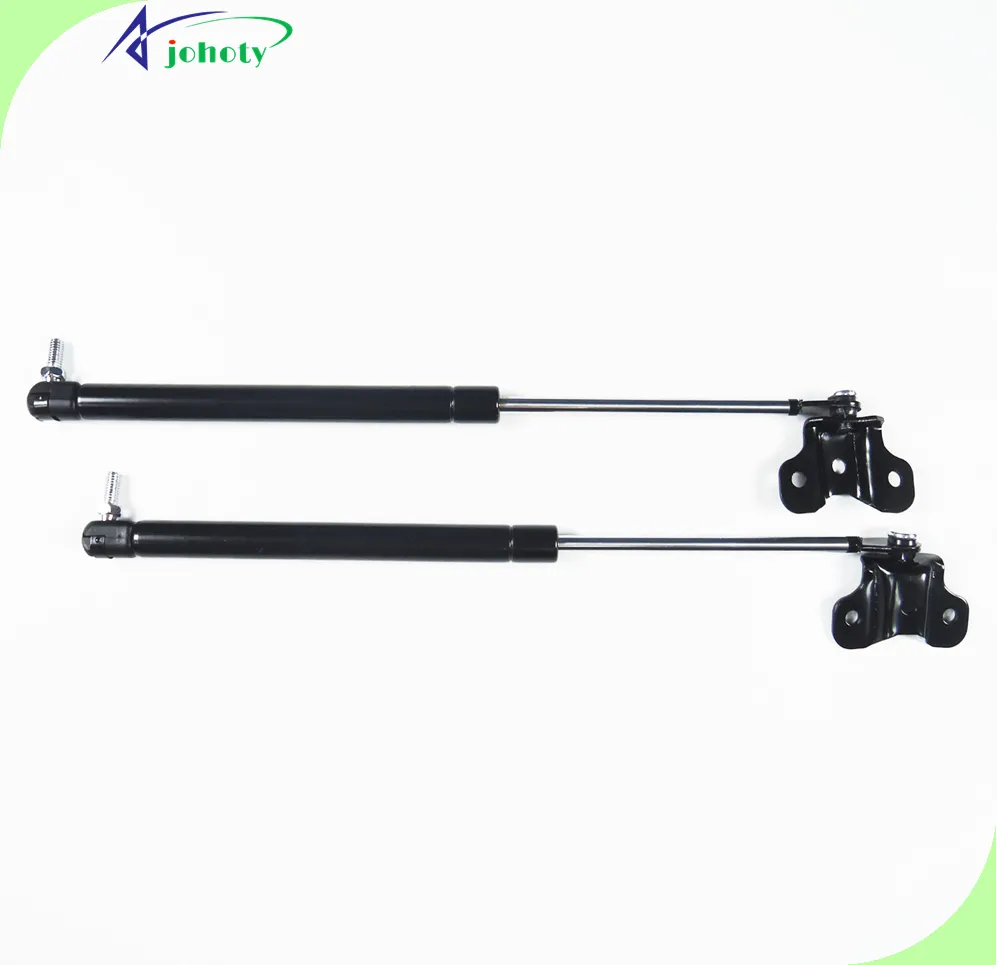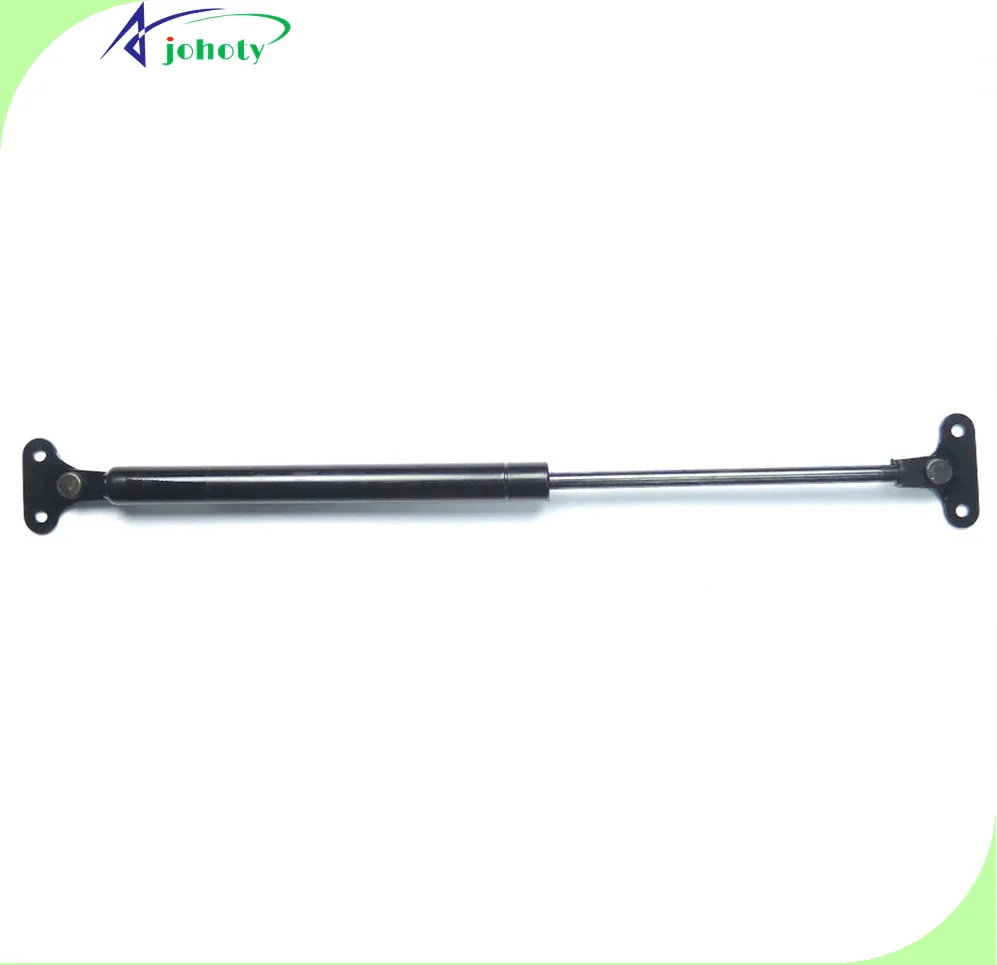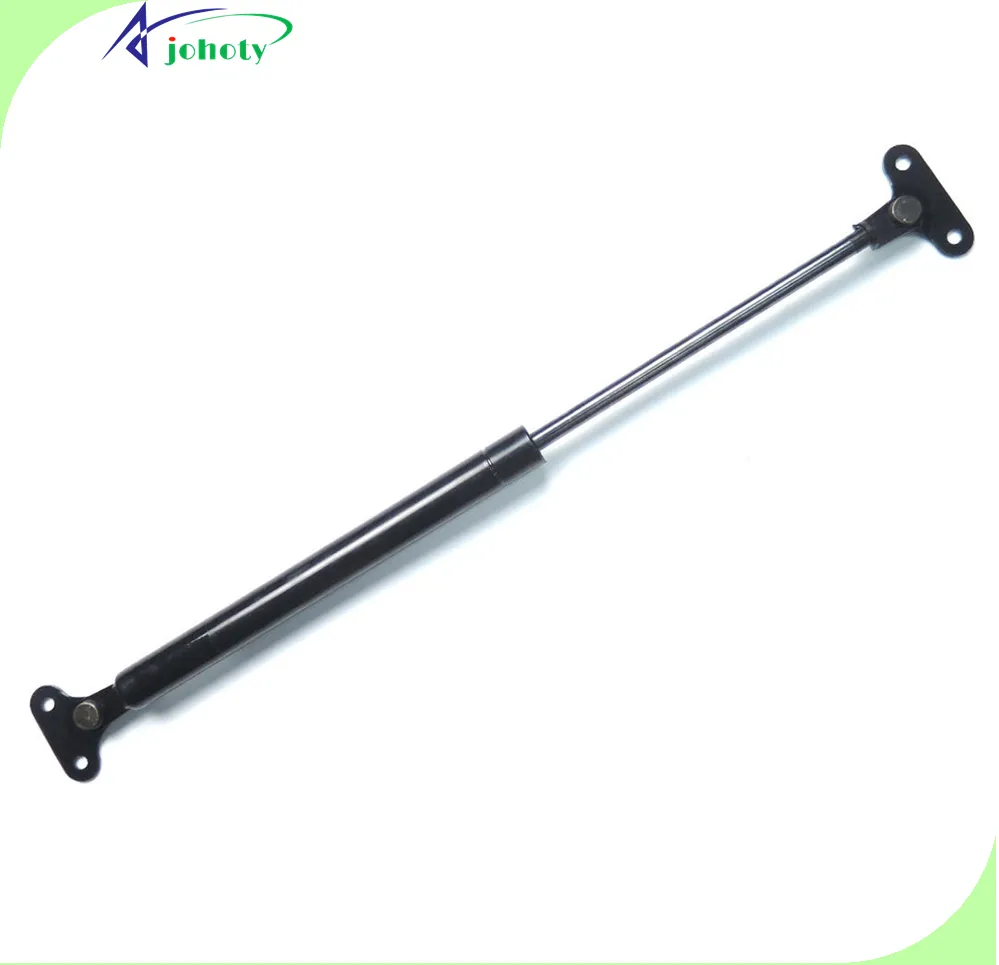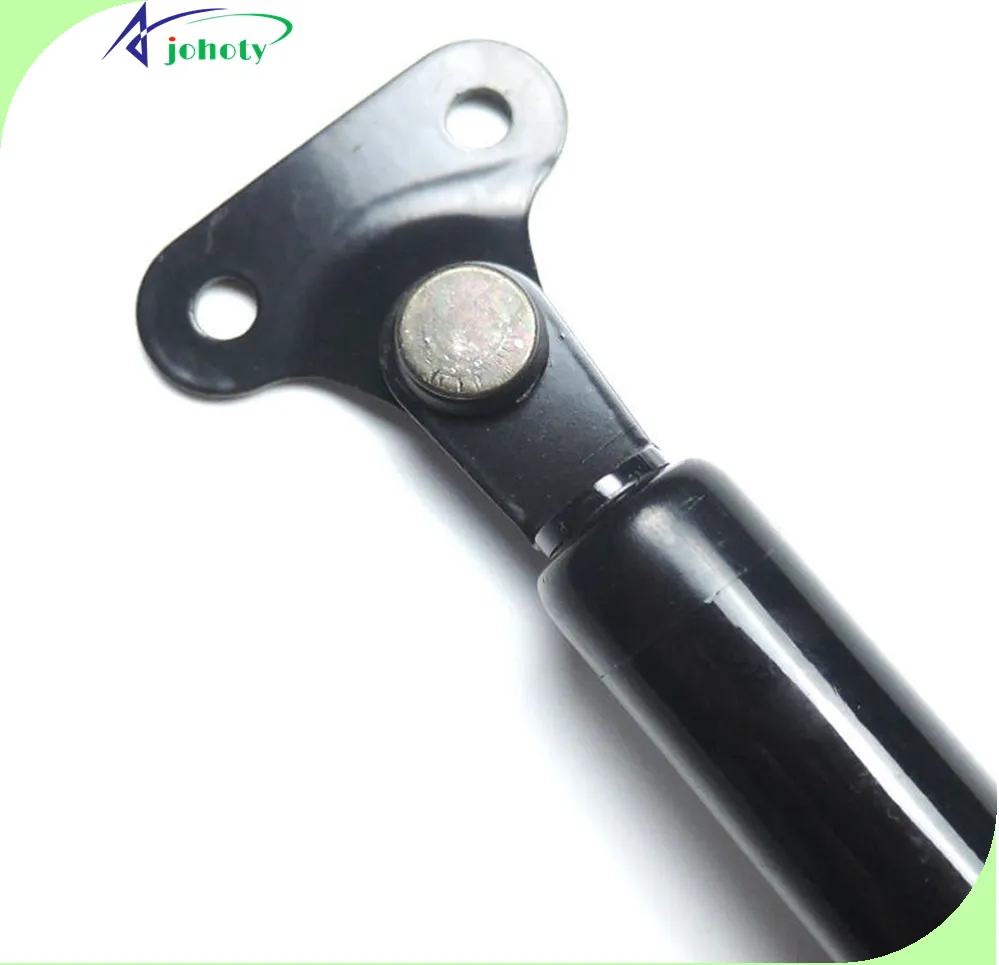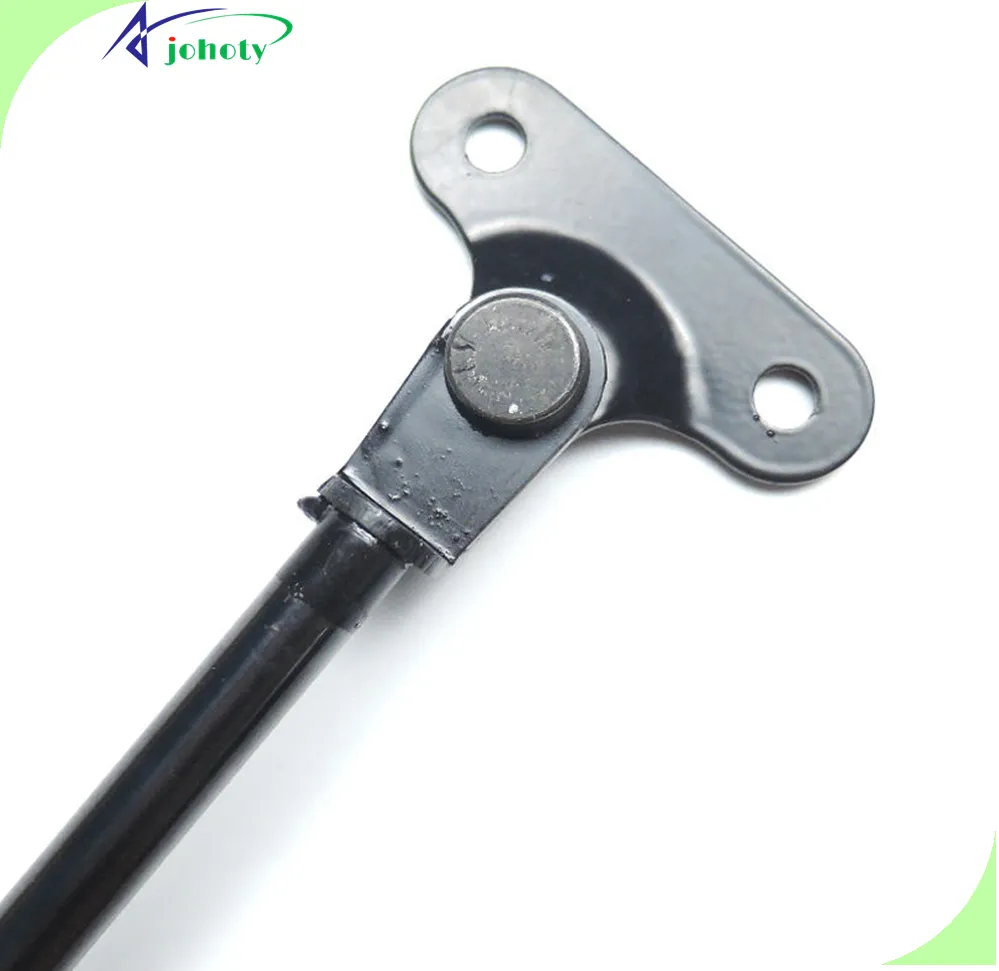 2. TOYOTA LAND CRUISER PRADO
.
Model:    Land Cruiser Prado FJ50
Position:    Rear Trunk
Year:    2009-2017
Reference No.   68930-0W020
Contact Us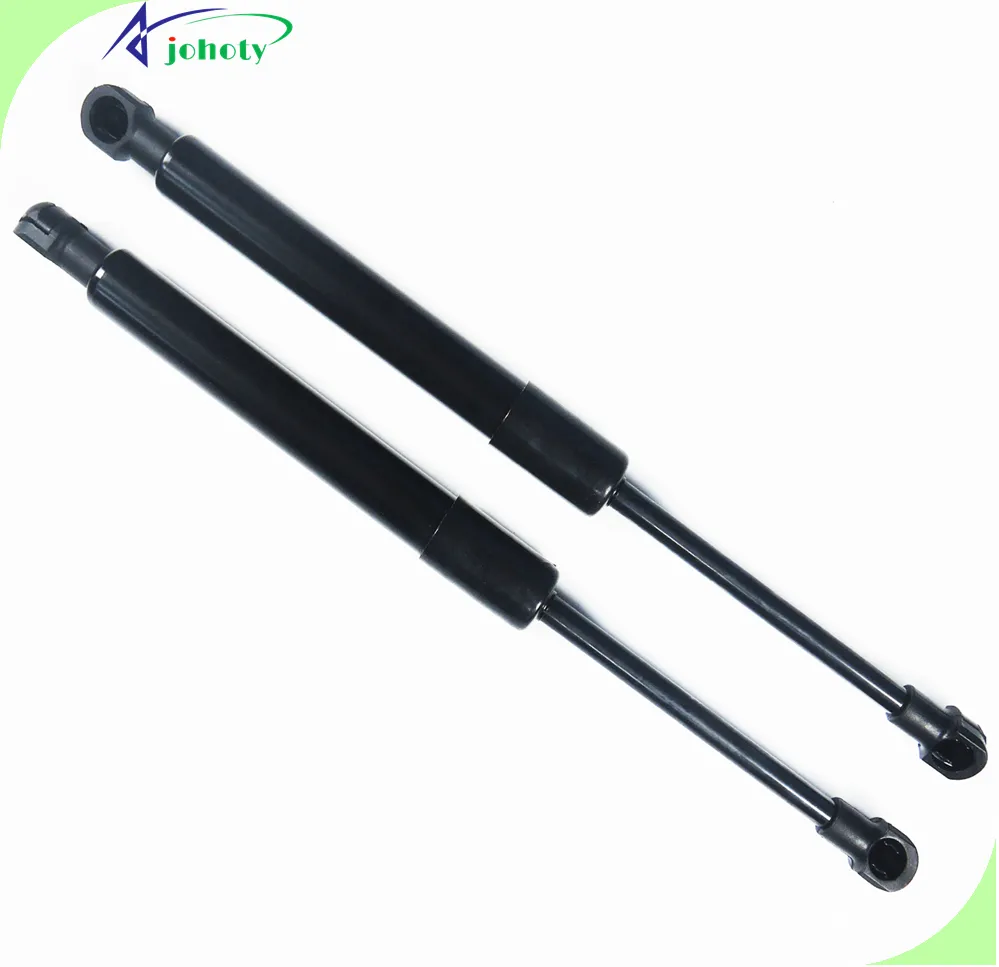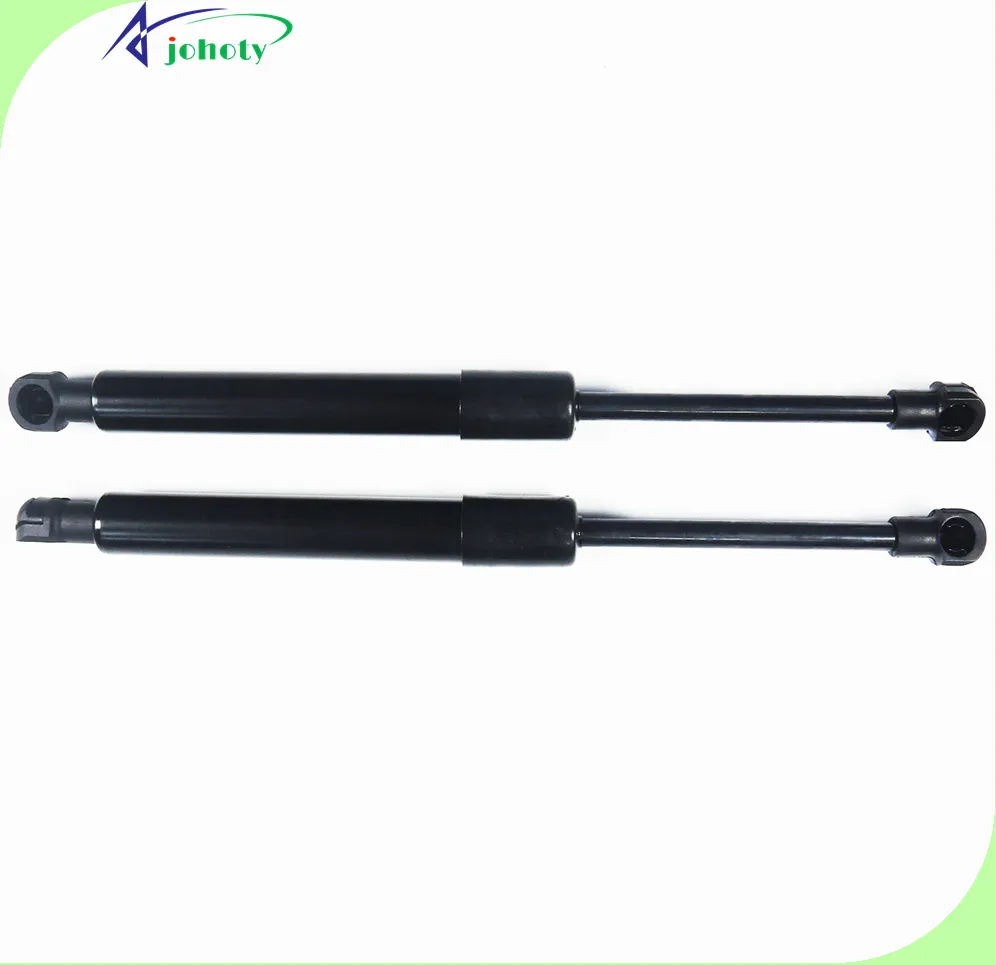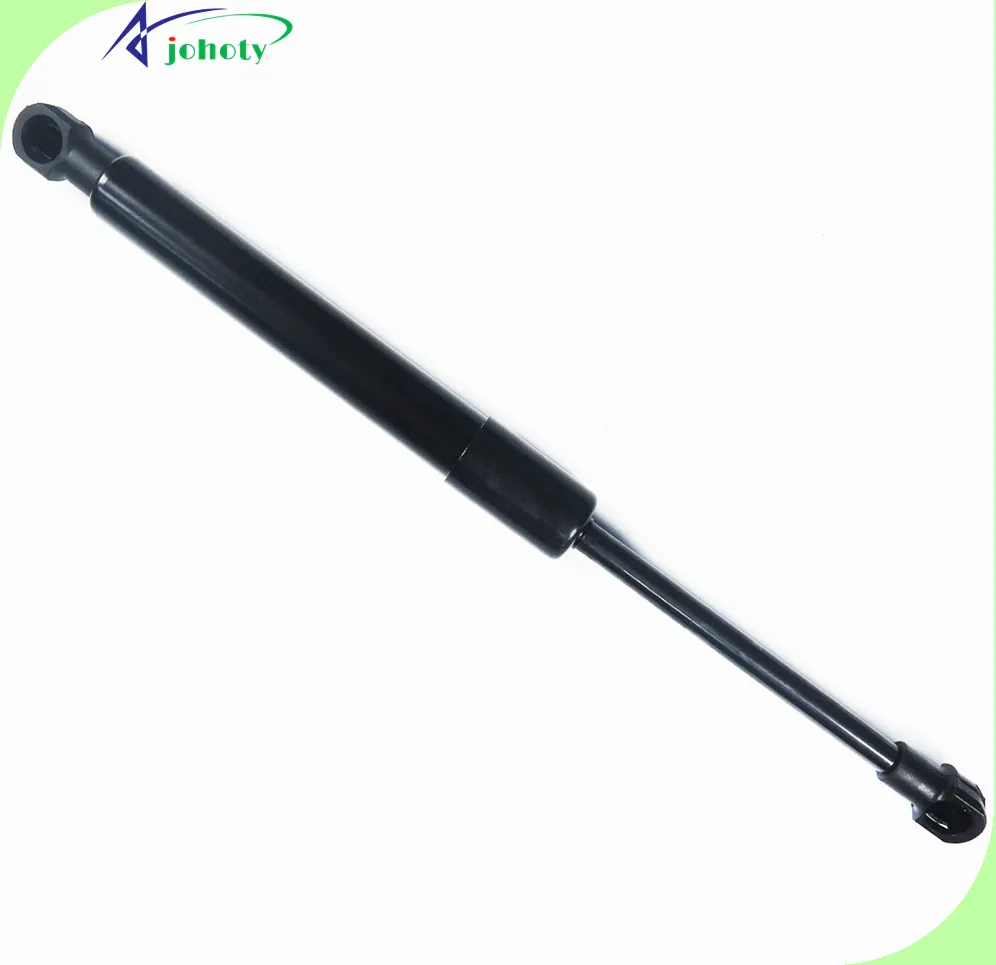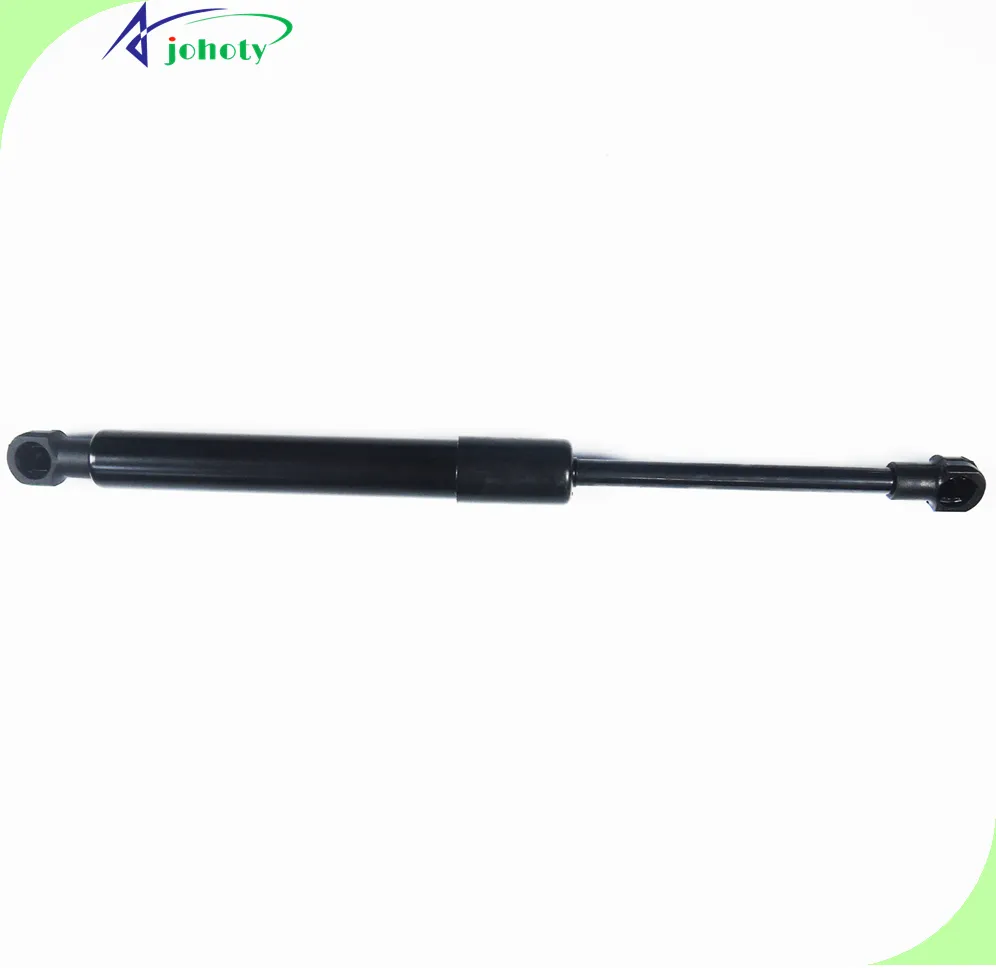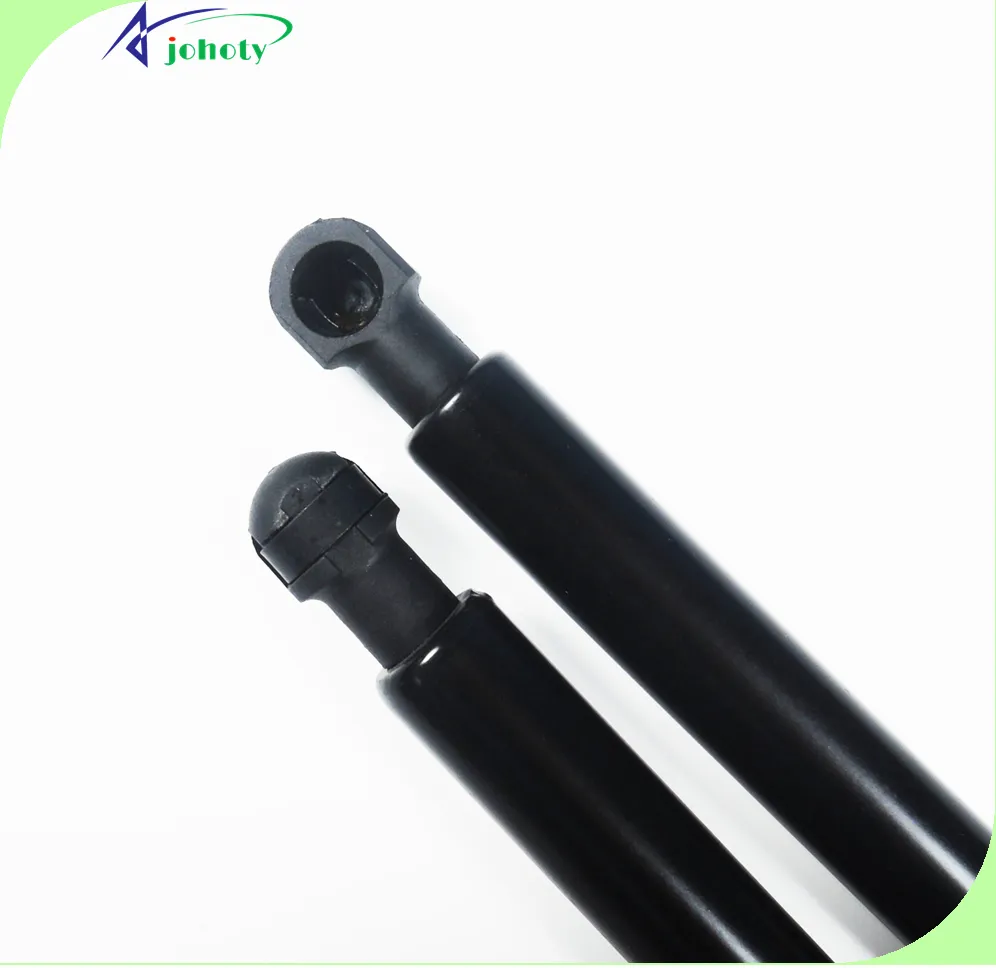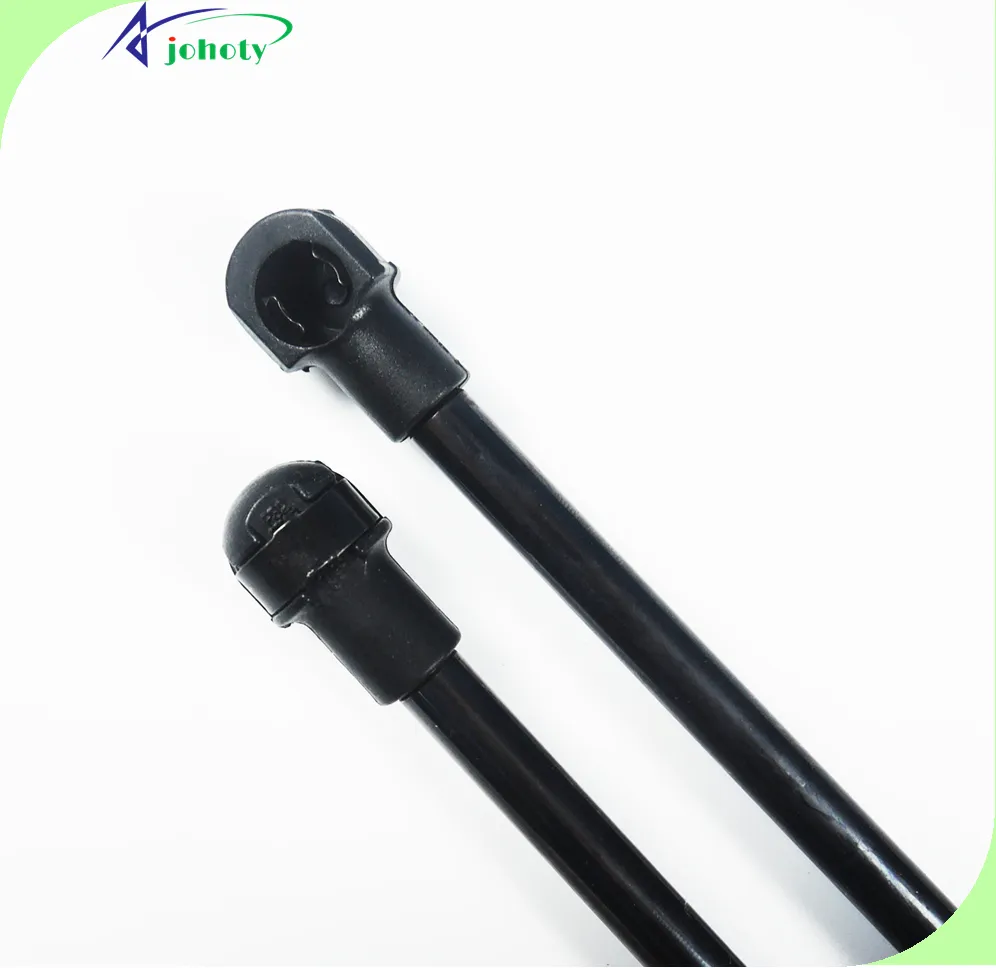 3.   Toyota Land Cruiser
Model:    Land Cruiser
Position:    Rear Hood
Year:    2007-2011
Reference No.   68950-69105, 68960-69105
Contact Us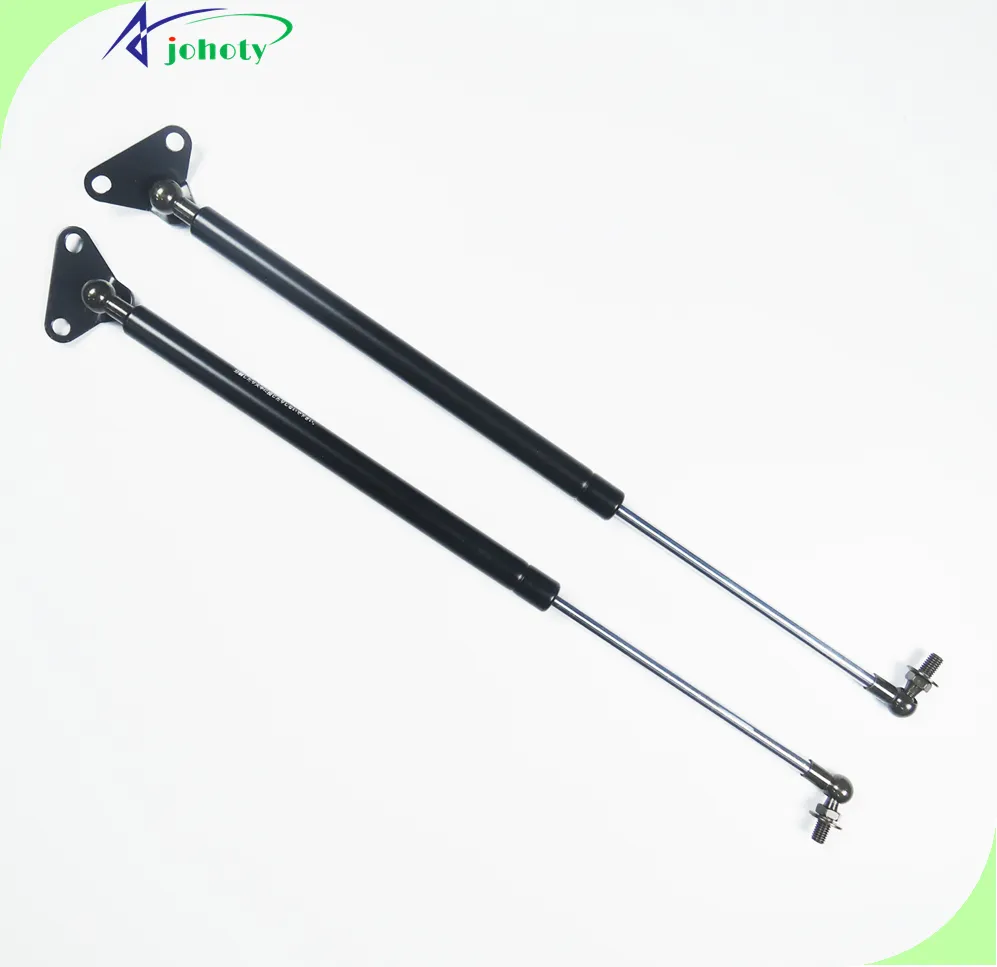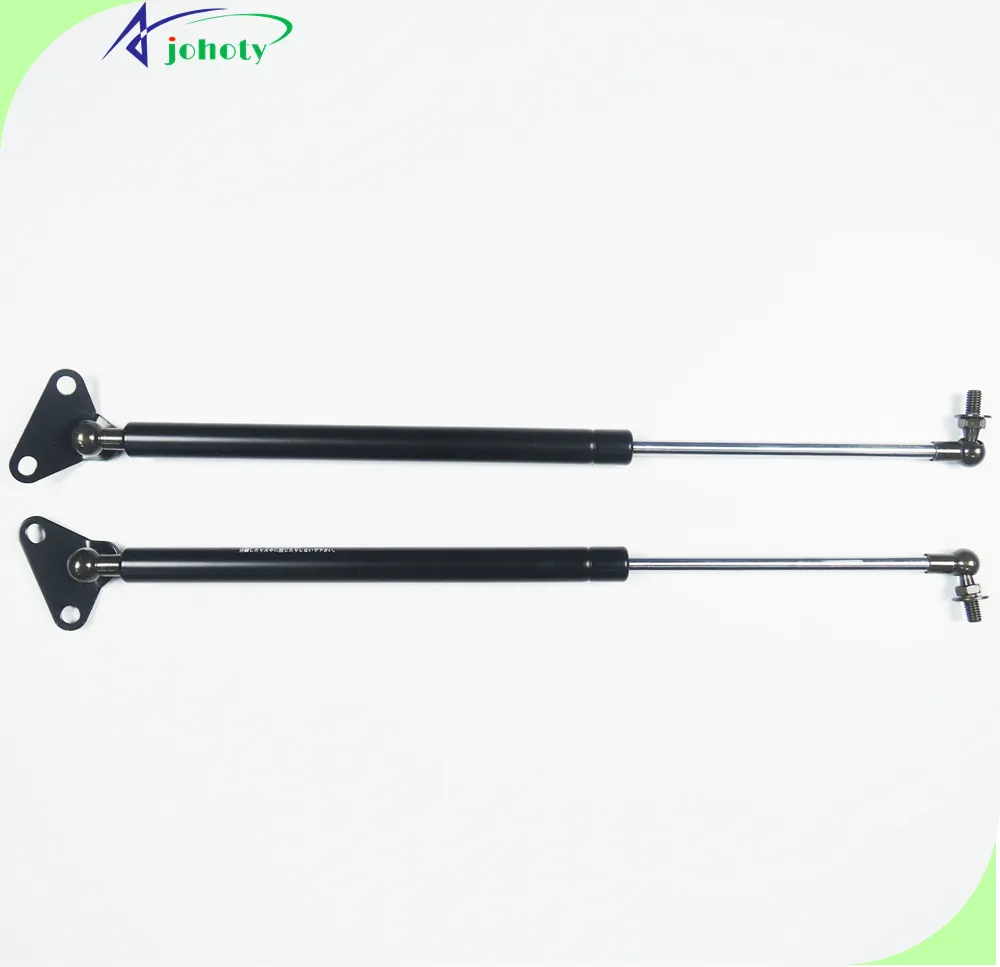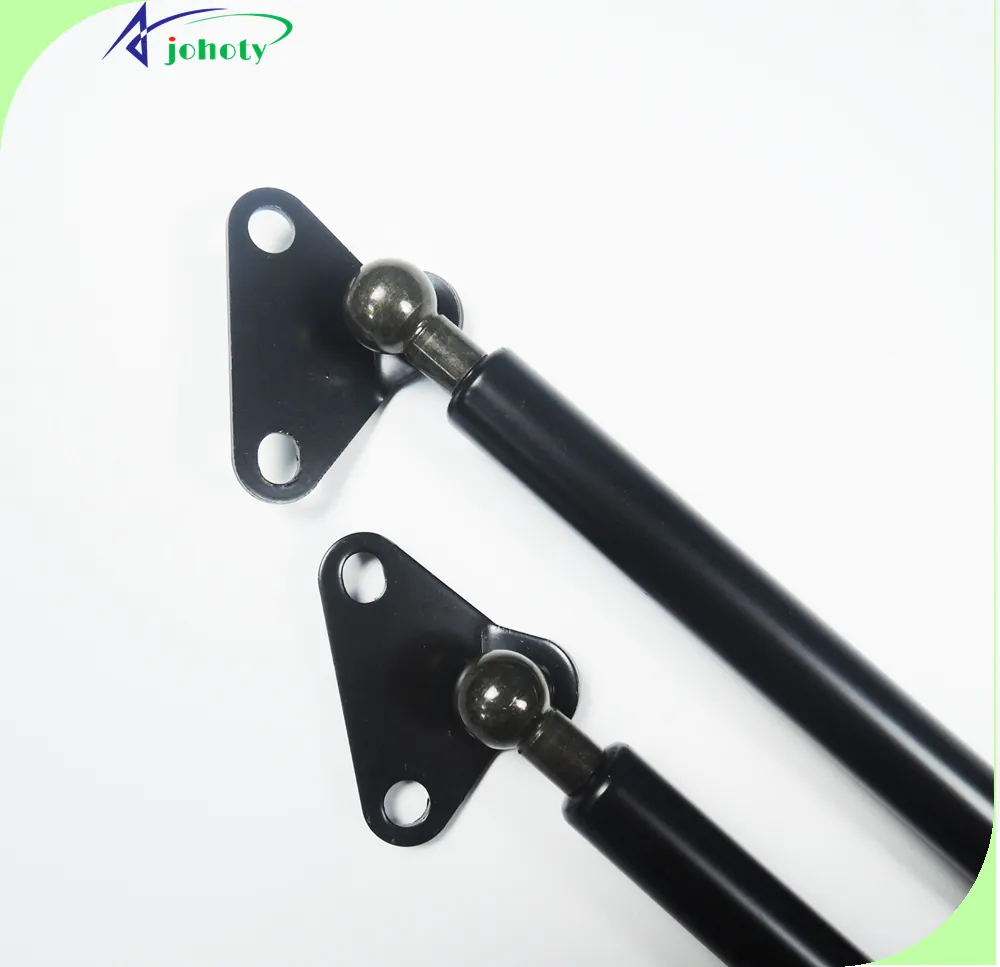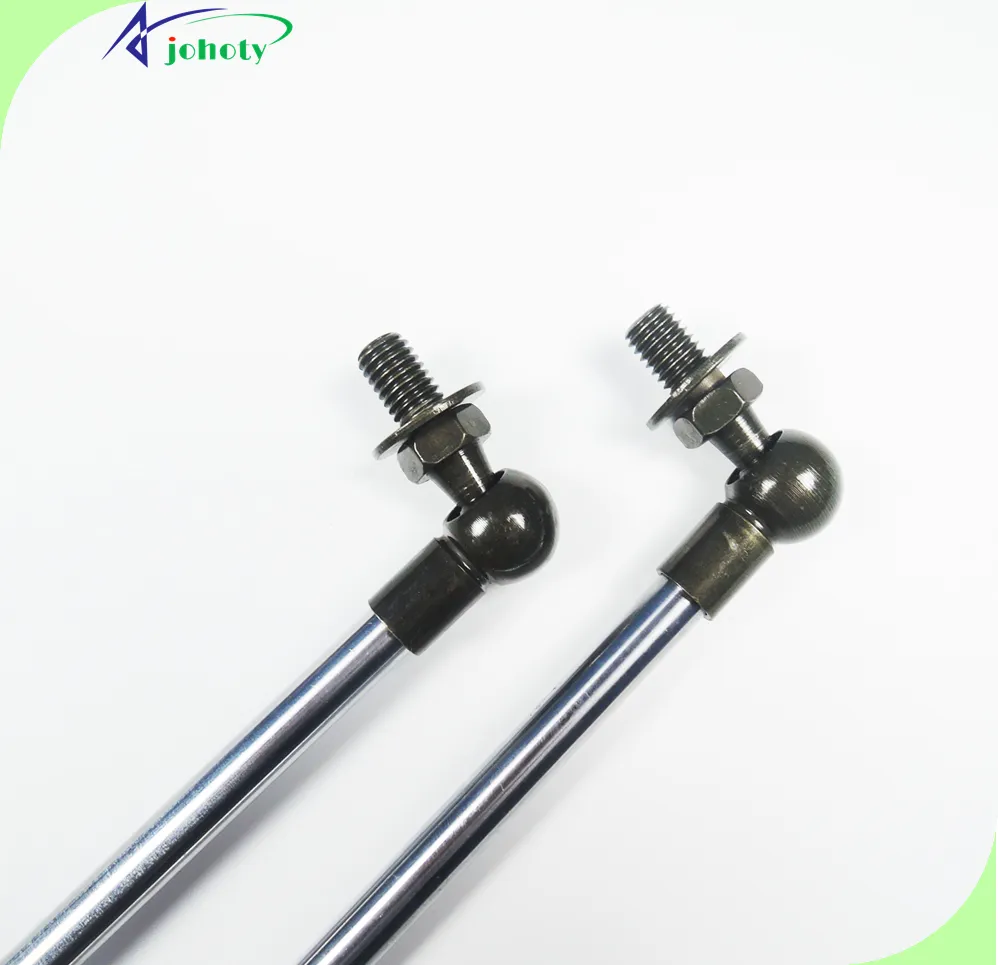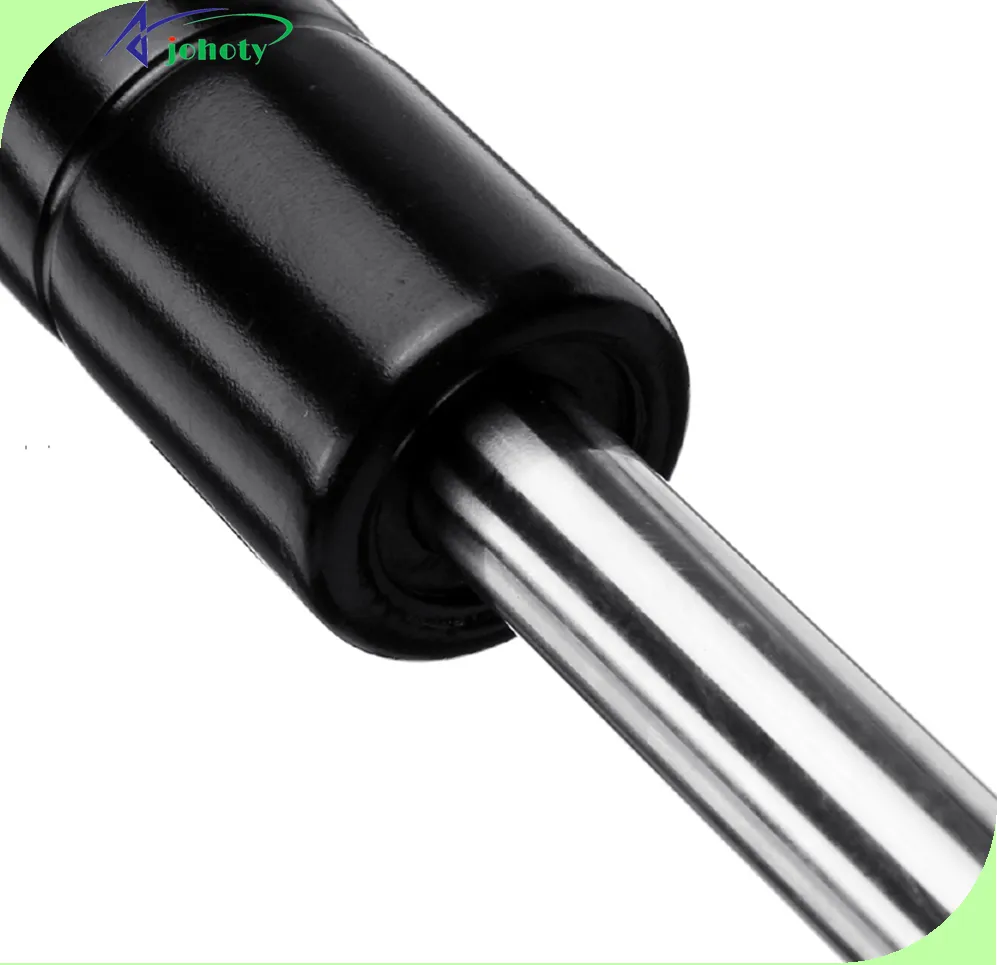 Car Brand
Model
Year
Position
OE Number
AUDI
AUDI Q7
2006-2015
Rear Trunk
AUDI
AUDI Q5
Trunk door
AUDI
A6 Avant 4B C5
1997~2005
Tailgate Trunk
AUDI
Audi Q7
2006-2015
Front hood
AUDI
A6 (4B2, C5)
1997-2005
Front hood
AUDI
VW: PASSAT (3B2),
1996-2001
Front hood
AUDI
VW: PASSAT Variant (3B5),
1996-2001
Front hood
BMW
BMW 5 E34
1987/12 – 1995/11
Bonnet and Tailgate
BMW
E53 BMW X5
2000-2006
Tailgate
51248402405
BMW
BMW X5 X6 E72 E71 E70
2007-
Front Hood
BMW
BMW 3 E36
1992 – 1999
Front Bonnet Hood Left
51238119558
BMW
BMW 7 (E65, E66, E67)
2001-2009
Hood
BMW
X6 (E71, E72),
X5 (E70)
2006-2013
2007-2014
Front Hood
BMW
BMW X5,
X5 (F15, F85)
2013-2017
2012-
Front Hood
BMW
BMW Z4 Coupe (E86)
2006-2009
Rear trunk, Tailgate
BMW
BMW 7 Saloon (E38)
1994-2001
Rear trunk
BMW
BMW E53 X5
2000-2006
Hood
BMW
BMW 1 (E81),
BMW 1 Coupe (E82),
BMW 1 Convertible (E88),
BMW 1 (E87),
2006-2012
2007-
2008-
2003-2013
Front hood
BMW
BMW 1 (E81),
BMW 1 (E87)
2006-2012
2003-2013
Tailgate, Trunk strut
BMW
BMW 7 Saloon (E32)
1986-1994
Trunk
BMW
BMW 7-Series F01, F02, F03, F04
2008-2015
Front Hood (Left, Right)
51237289753, 720589,    387196
BMW
BMW 3, E36/E36/318I/2/F/Sg302009
1990-1998
Tailgate
BMW
BMW 7 Saloon (E32)
1986-1994
Trunk
BMW
BMW, E39, 2, R, 51248222913
19895-2003
Tailgate, back door
51248222913
Cadillac
Cadillac ESCALADE
2006-2014, 2011-2012,    2006-2014, 2011-2012
Left, Right
1449VA, 2003593, 017487,   PGS017487, 301387, 300909, 7808VH
Cadillac
Cadillac Escalade
2006-2014, 2010-2013
Real Hood
1,516,194,315,161,940
Cadillac
Cadillac Escalade.
GMC C1500/C2500 /K1500/K2500 Pickup.
GMC Yukon.
Chevrolet Blazer.
Chevrolet C1500 Suburban.
Chevrolet C2500 Suburban.
Chevrolet K1500, K2500 Suburban.
Chevrolet Tahoe.
1999-2000
1995-1999
1994-1999
1994
1994-1999
1993-1999
1994-1999
1995-1999
Rear Window Glass
SG230041
Cadillac
GMC C-series
1985-1996
Rear window glass
Chrysler
Chrysler Concorde
1998-2004
Rear hood (Left, Right)
1449VA, 2003593, 017487,
PGS017487, 301387,
300909, 7808VH
Chrysler
Chrysler 300C
2010-/
Rear Hood (Left, Right)
55113777AA, 55113776AA
FIAT
FIAT UNO
1984
Rear Trunk
487670
FIAT
Fiat Tipo (160)
1987-1997
Rear Trunk
FIAT
FIAT STILO (192)
2001~2010
Rear trunk
FIAT
Fiat Marea Weekend (185)
1996~2007
Rear trunk
FIAT
Ford Ranger
2011~2016
Real Tailgate
TG
Ford
Ford Ranger, Ford LCV – Europe
2002-2010, 2011-2016
Rear Trunk
TGOO1
Ford
Ford Ranger
Front Hood
OT048
Ford
Ford Ranger
2012~2016
Tailgate
Ford
Ford Ranger
2012~2016
Tailgate
Ford
Ford Ranger
2011~2016
Real Tailgate
TG
GMC
GMC Chevy Cadillac, C-series
1985-1996
Rear window glass gas spring
61001270
GMC
GMC, ENVOY,
Buick, Rainier,
Chevrolet, Trailblazer EXT,
ISUZU, ASCENDER,
Oldsmobile, Bravada,
SAAB, 9-7x
2005-2009
2004-2007
2002-2006, 2003-2006
2003-2006, 2003-2008
2002-2004
2005-2009
Trunk Left & Right
SG330046
GMC
GMC, YUKON,
Cadillac, ESCALADE,
Chevrolet, Blazer,
Chevrolet, C1500 Suburban,
Chevrolet, C2500 Suburban,
Chevrolet, K1500 Suburban,
Chevrolet, K2500 Suburban,
Chevrolet, TAHOE,
1994-2000
1999-2000
1994-1994
1995-1999
1994-1999
1995-1999
1994-1999
1995-1996, 1995-1999
Rear Window Glass
SG230041
GMC
GMC Sierr,Chevy Silversado
Rear trunk, Truck Tailgate   Assist Damper Trunk Liftgate Tailgate Shocks
HOLDEN
Holden Commodore VT, VU, VX, VY,   VZ, Sedan Wagon UTE
1997-2007
BONNET
HOLDEN
Holden, Commodore
1997-2007
Rear trunk
Hyundai
Hyundai SANTA, FE II (CM),FE I (SM)
2000-2006, 2005-2012
Front Hood
81160 2B000
Hyundai
Hyundai, i10, i10 (PA), i10 (BA, IA)
2011-2016, 2013-, 2007-2016
Right, Rear, Left
817700X000, 81770-0X000
Hyundai
MATRIX (FC)
2001-2010
Tailgate Trunk
81770-17030, 81770 17031
Hyundai
HYUNDAI GETZ (TB)
2002-2010
Rear Hood
81770-1C001
Infiniti
Infiniti FX35
2003-2008
Front Hook
1449VA, 2003593, 017487,   PGS017487, 301387, 300909, 7808VH
Infiniti
FX35, FX37,    FX50, QX70
2008-2016, 2013-2016
Front hood (left, right)
1449VA, 2003593, 017487,   PGS017487, 301387, 300909, 7808VH
ISUZU
ISUZU DMAX
2012-2016
Bonnet Front Hood
ISUZU
Isuzu Dmax Pickup
2014-
Front Hood
ISUZU
ISUZU DMAX
2012-2018
Rear Liftgate Tailgate
Jaguar
Jaguar XE XF XF Sportbrake Kombi   Sedan
2015-
Front Hood
Jaguar
Jaguar F-TYPE Convertible (X152)
2012-2020
Rear trunk
Jaguar
Jaguar F-Pace
2017-2019
Rear trunk, Front hood
Jaguar
Jaguar XJ ( X 351, _J12_,    _J24_ )
2009~2020
Rear trunk
JEEP
Grand Cherokee, Grand Cherokee II
1999-2004
Left/Right Rear Trunk
55137022AC
JEEP
Jeep Grand Cherokee
2004-
Rear trunk
JEEP
Jeep Wrangler
1997-2006
Trunk
JEEP
Jeep Grand Cherokee
2010
Front Right Bonnet
55113748AA
JEEP
Jeep Wrangler
1997-2006
Back Glass
JEEP
Jeep Grand Cherokee
1999-2004
Rear Window Glass
JP001
JEEP
Jeep Grand Cherokee 2/R/SG314009
1993-1998
Tailgate, back door
JEEP
Jeep Liberty
2002-2007
Rear Window
55360171AA
JEEP
Jeep Cherokee
1997-2001
Rear Trunk Lift Support
JEEP
Jeep GRAND CHEROKEE II (WJ, WG),
GRAND CHEROKEE III (WH, WK),
1998-2005
2004-2011
Rear, tailgate trunk
SG314030, 4528, 55137022AB,   4048, 55136760AA, 612949
JEEP
Jeep Cherokee KJ,
Jeep Liberty
2001-2008
2002-2007
Rear window
KIA
CARNIVAL I, CARNIVAL II, CARNIVAL / GRAND CARNIVAL III
1999-2007, 2005-, 1998-2001
Left/Right Bonnet Hood, Front Hood
0K53Z-56-620
KIA
Kia Sorento
2003-2009
Rear hood (Left, Right)
1449VA, 2003593,    017487, PGS017487, 301387,    300909, 7808VH, 2003593,   017487, PGS017487, 301387, 300909, 7808VH
KIA
KIA Carnival I, II
1997-2007
Front Hood
0K53Y-56-620, 0K53Y-56-630,   0K53Z-56-620
KIA
KIA SOUL (AM)
2009 –
Rear Hood
Kia Soul 2009-
KIA
KIA, OPTIMA K5
2012 –
Front / Hood Support
81161-2T000
KIA
KIA SORENTO I
2002 –
Boot Trunk Tailgate
KIA
KIA, SORENTO,
KIA, SORENTO I
2002-2016
2002-2009
Hood
KIA
KIA, PICANTO (BA)
2004
Rear trunk, Trunk Left &   Right
KIA
KIA, Sportage
2009
Rear Trunk LH & RH
KIA
KIA, Optima I, 2001-Kia Magentis
2001-
Front hood
KIA
KIA, SPORTAGE
1999-2003
Rear hatch
KIA
KIA, 1999-2017 Kia Ria/Naza Riq
1999-2017
Front Hood
OK53Z-56630B
KIA
KIA, 2000- 1K2C163620
2000-
Rear Trunk
1K2C163620
KIA
KIA, SPORTAGE (K00)
1994-2004
Rear Trunk
KIA
KIA, SPORTAGE
1994-1999, 1994-2003, 1995-2016,   1997-2003, 1999-2003, 2000-2003, 2004-2010, 2004-2016.
Rear Hatch
MR4208
KIA
CARNIVAL II
Carnival I
Sedona
1999-2016, 2001-2016
1999-2001
1999-2001, 2002-2005
Front hood
KIA
For KIA Sorento
2016
Front hood
81161-C5000
KIA
KIA Picanto
2016
Boot Trunk Tailgate
T123
KIA
KIA SORE
2010
Car Soft Close Front, Hood   Bonnet Front Rod
81160-2P000 / 81170-2P000
KIA
KIA Carens MK II
2002-2006
Rear Hatch
OK2FB62620B
KIA
KIA, PICANTO
2004-
Rear Trunk
KIA
KIA, Sorento
2003-2009
Rear Window
LADA
KALINA Estate (1117)
2004-
Tailgate
21120-8231010-00
LADA
LADA 3160
Hood
LADA
LADA 3163
Hood
LADA
LADA 1118, 2111, 2121, 21213
Real Tailgate
Lexus
Lexus LS400 Base Sedan
1998-2000
Front Hood
Lexus
Lexus RX330
2004-2006
Real hook
1449VA, 2003593, 017487,   PGS017487, 301387, 300909, 7808VH
Lexus
Lexus IS250
2006
Liftgate
MITSUBISHI
MITSUBISHI TRITON
2005-2014
Tailgate
MITSUBISHI
TRITON
2005-2014
Rear Trunk Tailgate
Nissan
Nissan Navara D40, BONNET FRONT HOOD
2005-2014
Tailgate
Nissan
Nissan D40 NAVARA
2004-2014
Real Tailgate
Nissan
Nissan NAVARA
2004~2014
Rear Liftgate Tailgate
Nissan
Nissan Maxima
2004~2008
Front Hood
Nissan
Nissan AD
2006-2016
Rear Trunk
Nissan
Pathfinder
2005-2013
Real Hood
1449VA, 2003593, 017487,   PGS017487, 301387, 300909, 7808VH
Nissan
Nissan Murano
2003-2007
Front hood (left, right)
1449VA, 2003593, 017487,   PGS017487, 301387, 300909, 7808VH
SUZUKI
Suzuki APV
Left and Right Back Door
81860-61J01, 81850-61J01
SUZUKI
SWIFT II Hatchback (EA,   MA), ESS01
1989-2005
Rear trunk
Toyota
Toyota Hilux REVO
2016-2019
Left, right, front hood
Toyota
Camry AC40
2007~2011
Hood
5344006060, 5345006060
Toyota
Hiace New Model
new model
Tailgate
Toyota
Hiace, New Model High Roof
2005 Up
TAILGATE, HIGH ROOF
Toyota
Hiace New Model High Roof 770
New Model
Hiace New Model High Roof
Toyota
Hilux Revo
2015~2018
Hood
Toyota
Land Cruise 200 Series, Lexus Lx 570
2007~2015
Front Hood
53440-69095, 53440-69145
Toyota
Innova
2009-2016
Tailgate
68960-OK211,68950-OK211
Toyota
Avanza
Rear Trunk
68950-BZ020, 86960-BZ020
Toyota
Hiace 507-2401, IV Bus
1995-1998
Left/Right, Rear Trunk
Toyota
Hiace IV Bus
1995-1998
Left/Right, Rear Trunk
Toyota
Lexus, GX470, TOYOTA TRUCK
2003-2009, 2003-2009, 2010-2013
Left, Right, Front
4Runner 2003-2009
Toyota
Hilux Revo
2015 up
Tailgate
Toyota
Hilux Vigo
2005-2015
Rear Liftgate Tailgate
Toyota
Probox
Tailgate
Toyota
Probox
2002-
Rear Trunk
Toyota
Toyota fielder
Rear trunk, Left, right, Rear   hood
Toyota
Hilux Revo M70 M80 Pickup
2015-2020
Rear, Back door Tailgate