SMT Pogo Pins!  Flat Bottom Pogo Pins, Pogo Pins Manufacturer, Perfect Solution Provider, Supplier and Exporter, Welcome You!
SMT pogo pins are flat-bottomed, precision components mounted to PCB pads, usually with a cap, automatically mounted to the PCB by an SMT machine. SMP pogo pins with a ≥5A current can't be soldered to the insulated solder pads of the PCB. When its tail OD is more than 3mm, the PCB pads are required to be star-shaped or plum-shaped. Welcome to customization.
Catalogs of SMT Pogo Pins: 
What Benefits to Customer?
Help customer's R&D engineer solve how to allow better transmission of the antenna's high-frequency signals,
Helps customers to realize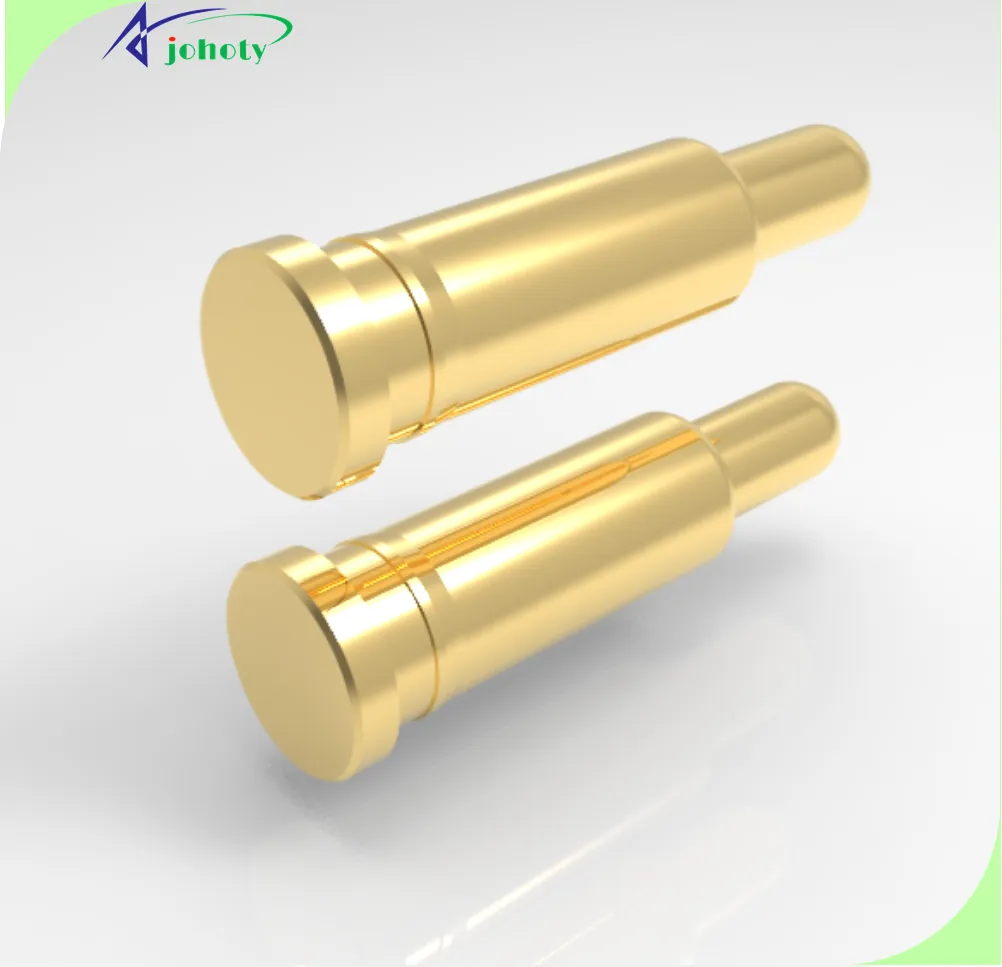 high current connection and ensure current stability.
Helps customer realize waterproof structures more easily.
Help customers achieve smaller sizes and more stable performance.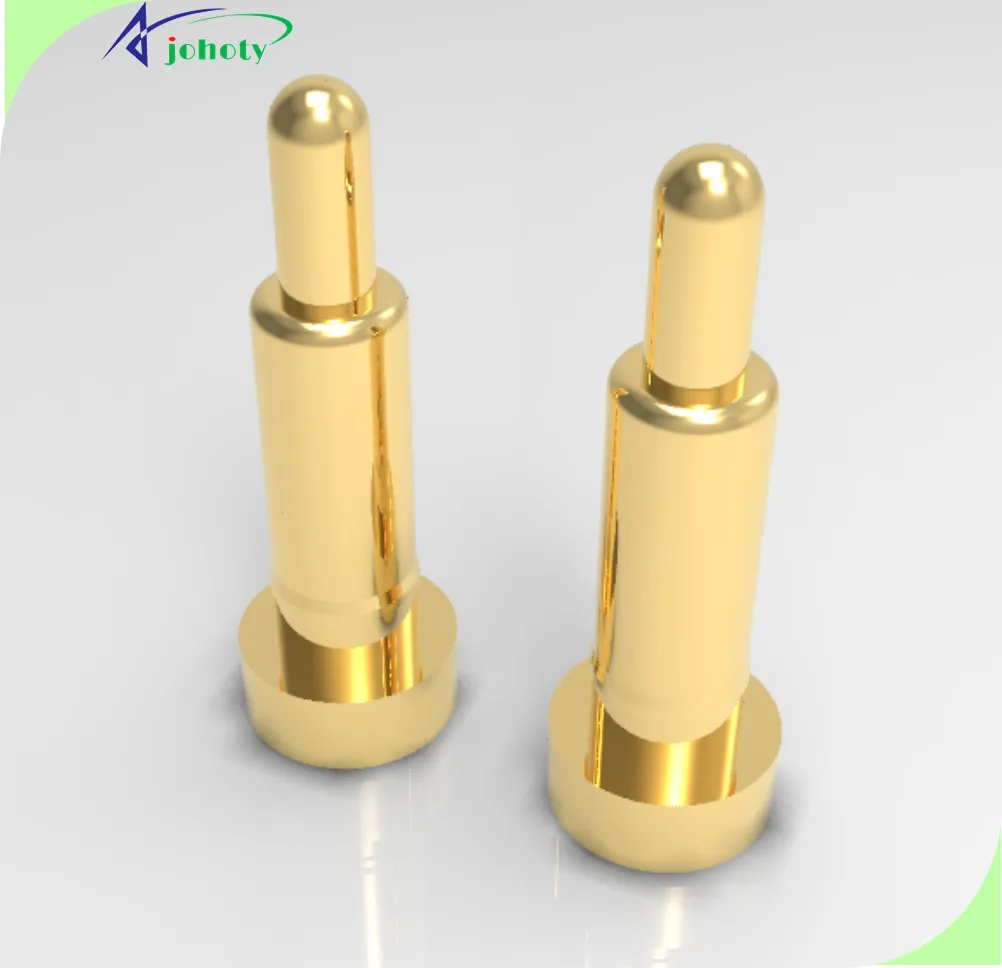 Help improve user experience, is easy to insert, has no accidental disconnection, is easy to connect male and female pogo pins, and is ready for use.
Help customers obtain high-quality SMT pogo pins with tight tolerances, producing in small quantities, and maximize current stability.
Help customers get good solutions and SMT spring loaed pins with long life cycles, small space, high current, and wide applications.
Help customers get SMT pogo pins that are oxidation-resistant, corrosion-resistant, small in size capable of high-current charging, and at least IP67 waterproof.
Help customers get the best solution, as well as SMT spring loaed pins of low-impedance, high-frequency transmission, long-life, dustproof and waterproof, and high-current.
Contact Us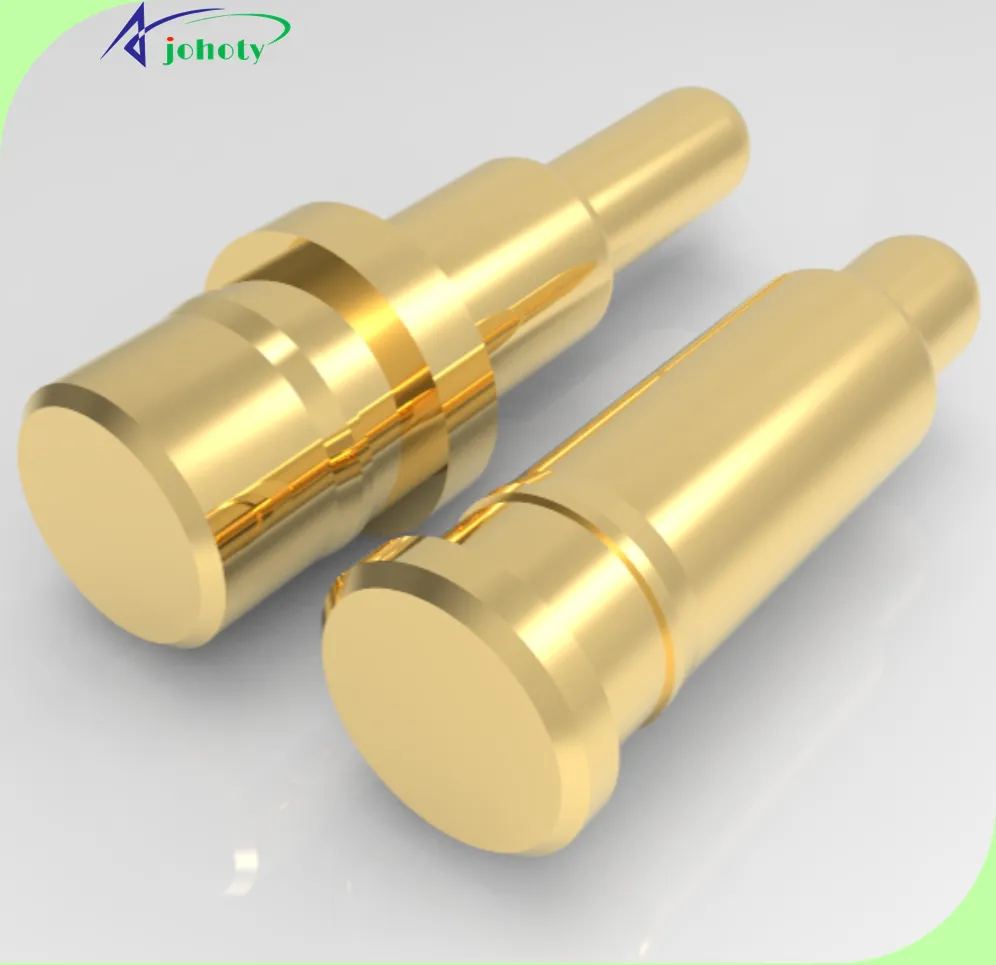 Features of SMT Pogo Pins
Our SMT pogo pins are resistant to high temperature, humidity, salt spray, vibration, and shock.
Complies with the safeties of good transient tests, dielectric withstand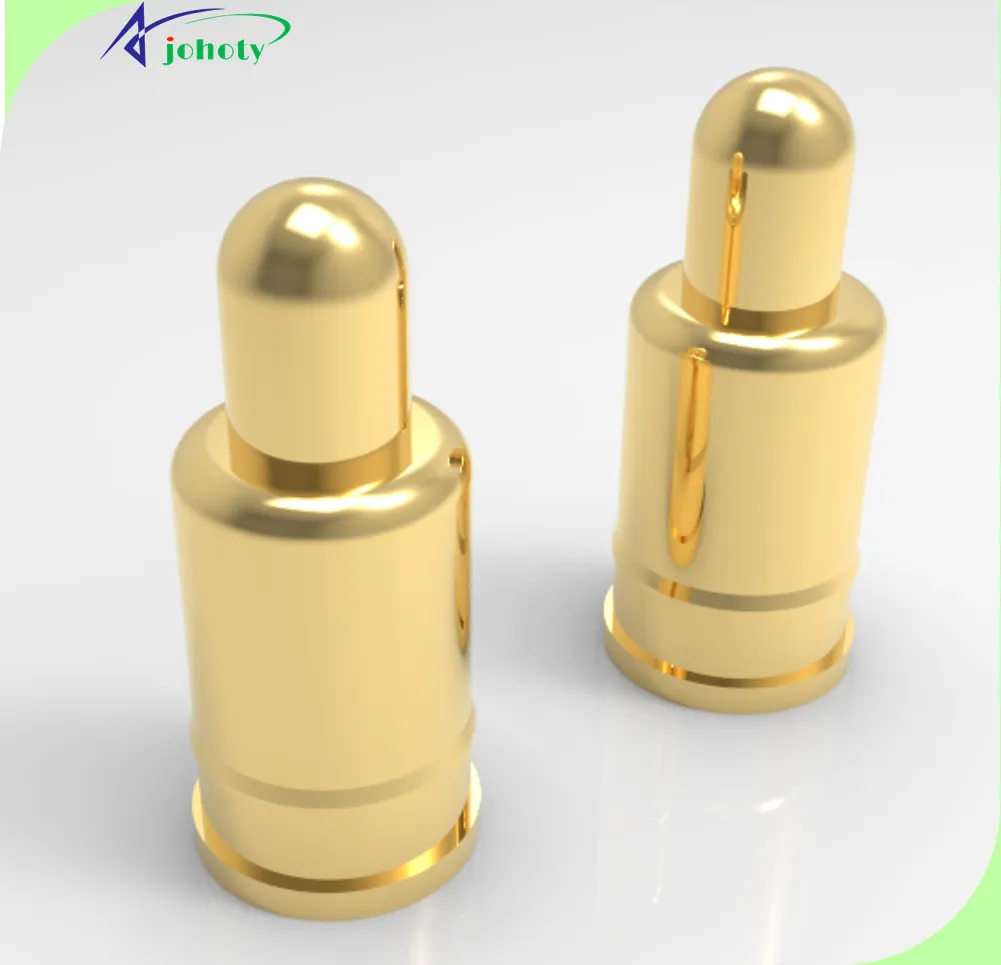 voltages, adequate insulation, and meets current, electrical, and shock requirements,
Our SMT spring loaded pins can withstand repeated attachments and will not degrade due to daily insertion.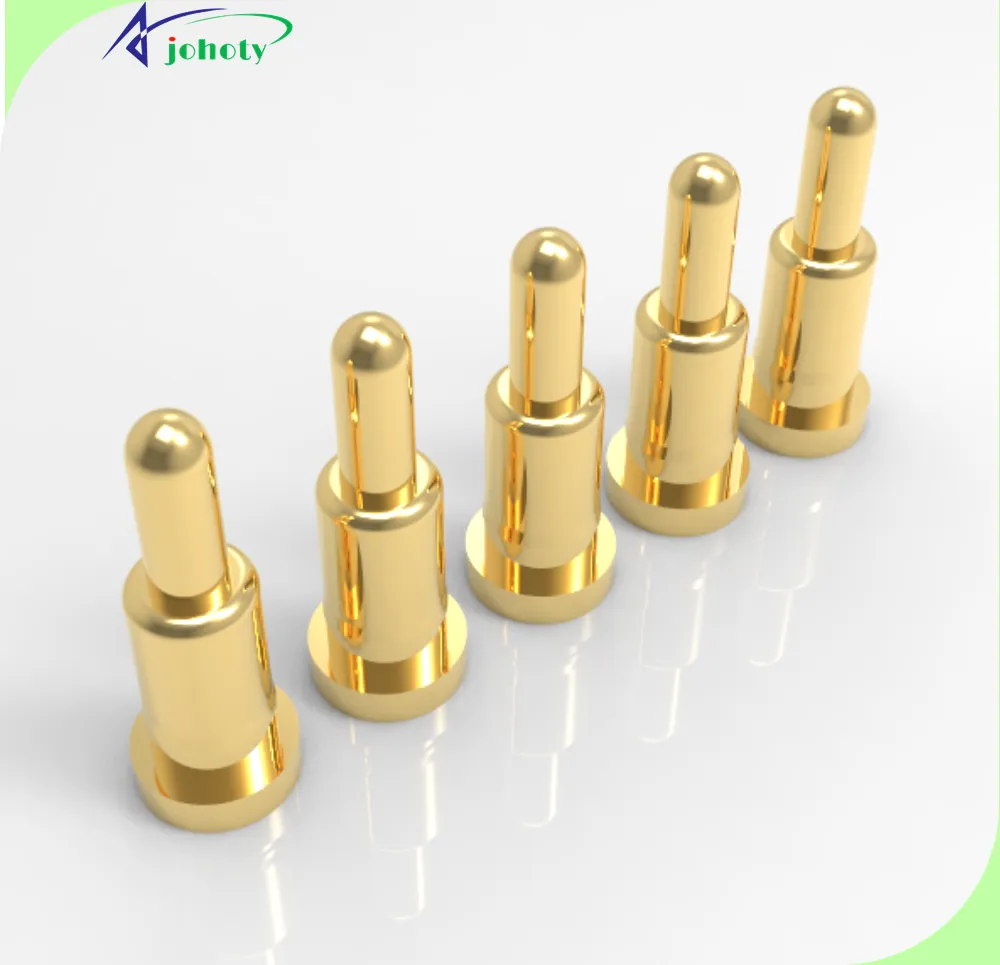 High-temperature resistant to avoid spring failure at high temperatures,
For SMT pogo pins, the proposed working temperature is 230℃~250℃, which makes sure it is mounted onto PCB pads for a stable connection.
Requiring to solder SMT spring loaded pins onto a PCB pad, usually, the pad diameter is larger by at least 0.2mm than the tail diameter,
Structural characteristics, The shape is flat on the bottom and can be soldered securely to the PCB pads.
A simple and compact structure, space saving, SMT solderable, single pin placement, can be also used for board-to-board connections, 
Flat bottom surface can be used as a functional contact surface for solder-free products
Contact Us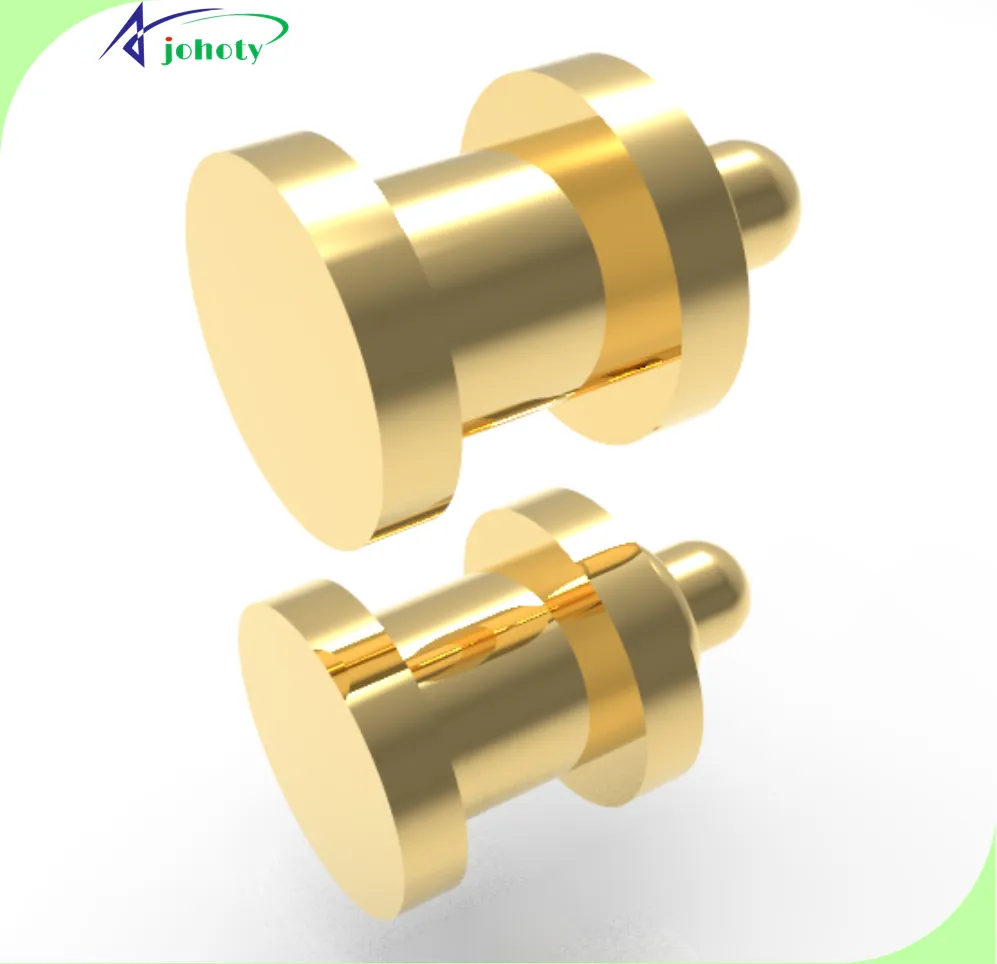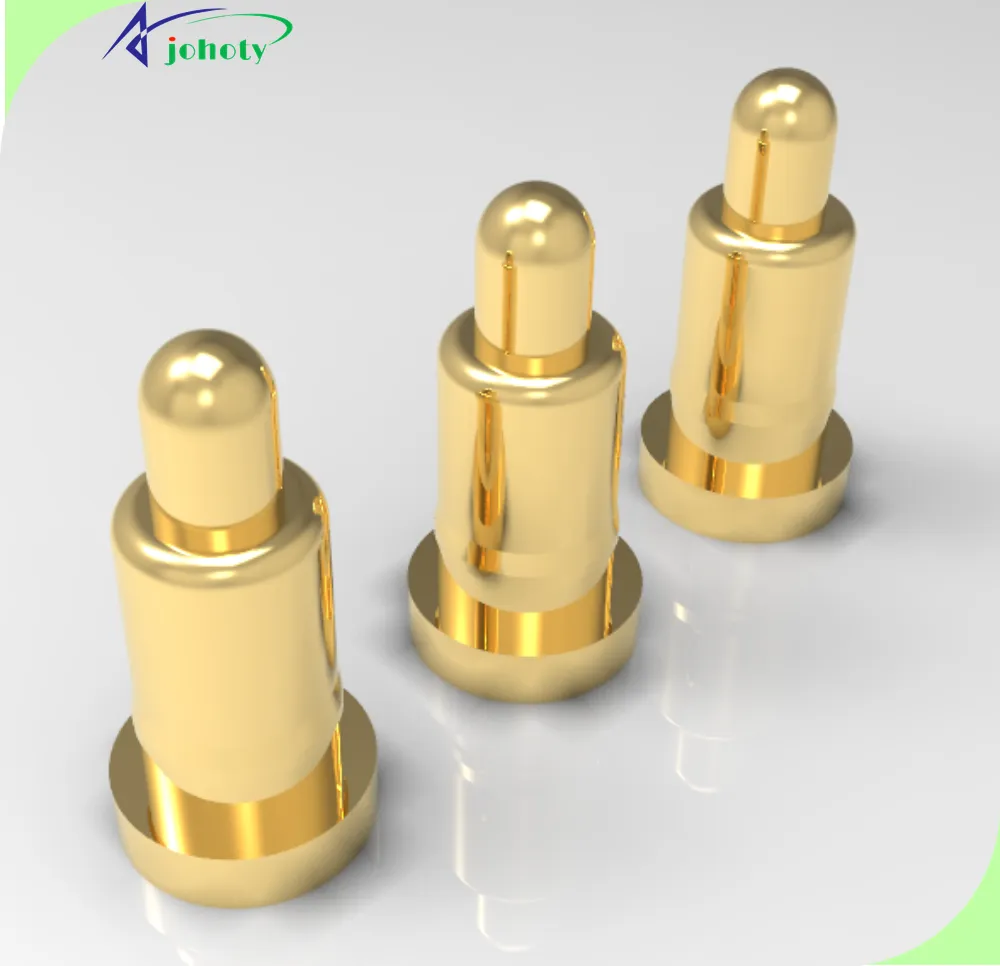 Very good stability, with a flat bottom of the tail pin, it is very easy for PCB board soldering。 Designing a flat bottom for easy welding and unrestricted location
The plunger often adopts a 12 ° -18 ° bias structure, which can make 100% contact with the inner wall of the barrel during sliding, ensuring a small contact impedance. Therefore, it has stable current and signal conductivity,
Contact Us
Length(mm):  1.6, 1.7, 1.8, 1.85, 1.9, 1.92, 1.95, 1.96, 1.98, 2.0, 2.05, 2.1 …… 55.5, custom,
Stroke(mm): 0.15, 0.2, 0.25, 0.26, 0.3, 0.35, 0.4, 0.43, 0.44, 0.45, 0.48 …… 20.0, custom,
Plunger OD(mm): 0.15, 0.3, 0.34, 0.35, 0.4, 0.42, 0.45, 0.48, 0.5, 0.55, 0.6, 0.61, 0.65, 0.7, 0.75 …… 8.0, custom,
Barrel OD(mm): 0.3, 0.51, 0.6, 0.68, 0.69, 0.7, 0.8, 0.83, 0.85, 0.87, 0.9, 0.95, 0.98, 1.0 …… 11.0, custom,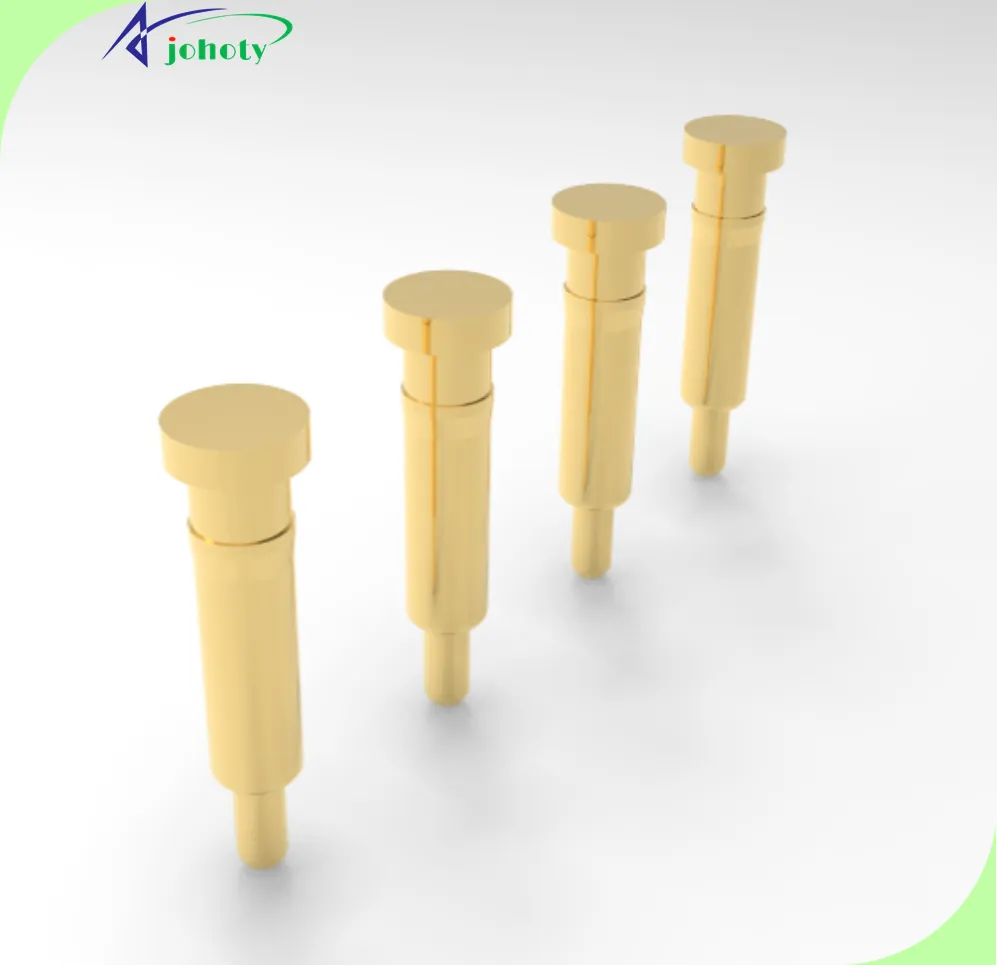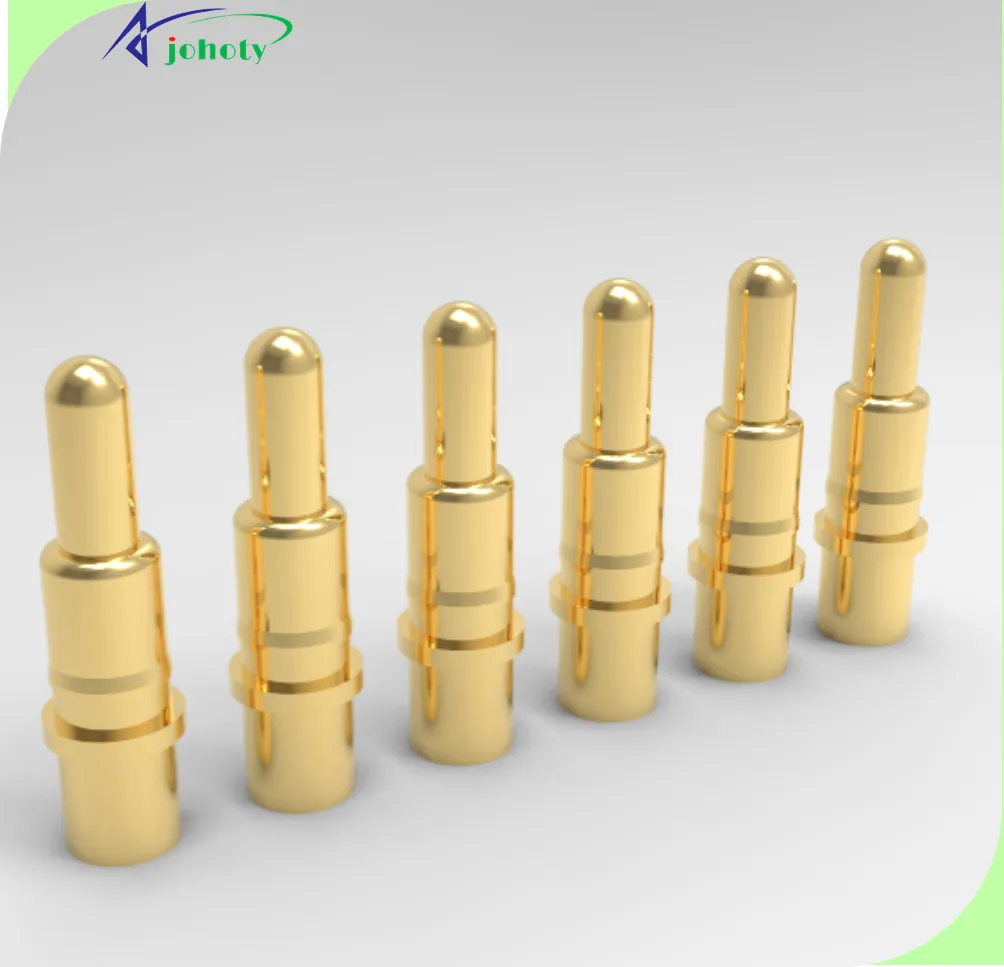 Rating Voltage(V): 1, 3, 3.3, 4.2, 4.3, 5, 5.5, 6, 9, 12, 15, 19, 20, 24, 25, 30, 35, 36, 48, 65, 230, custom,
Rating Current(A): 0.03, 0.05, 0.1, 0.15, 0.2, 0.3, 0.5, 1.0, 1.2, 1.5, 1.8, 2.0, 2.5, 3.0, 3.5, 4.0, 5.0, 5.5, 6.0, 6.5, 7.0, 8.0, 9.0, 10.0, 11.0, 12.0, 14.0, 15.0, 30.0, custom,
Spring Force(gf): 15, 20, 23, 24, 25, 27, 28, 29, 30, 33, 35, 36, 37, 38, 40, 45 …… 3000, custom,
Contact Us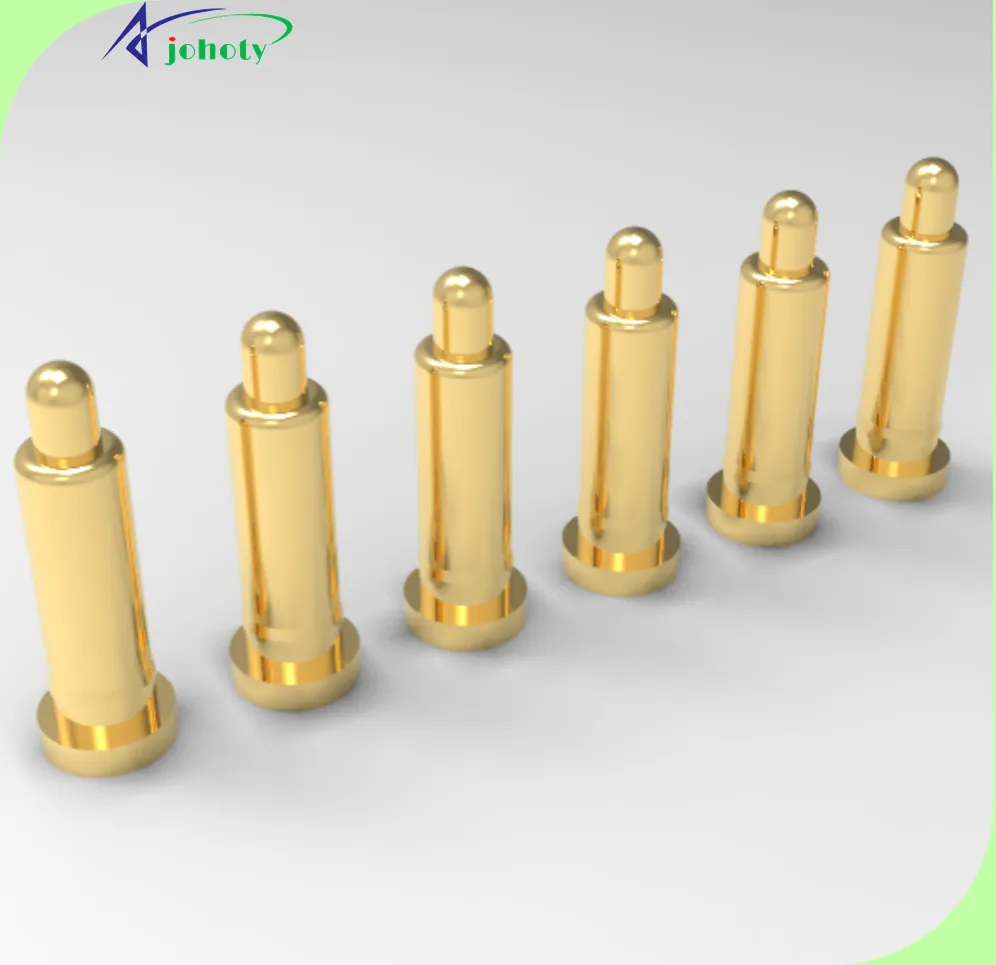 Advantages of SMT Pogo Pins
The application is very broad, is used in from aerospace, large aircraft to chip testing. Very portable, fast connection, durable, diverse, improves user experience, stable current, can be produced in small quantities, optimal space current ratio, simplified assembly and cost savings, high tolerance degree, long service life.
Can automatic welding in SMT way, male/female & PCBA adaptor in small spaces. Good stability, easy to weld with the PCB board, and do tape and reel packaging, patch welding with SMT way, can be used as charging and signal transmission based on different sizes.
FAQ
What is precaution when use SMT pogo pin?
Stylish appearance, but, when the SMT pogo pins are compressed, the contact point will not move, if there are foreign objects or dirt in the contact position, connection failure can easily occur,
Prevent lateral forces, transverse forces, or other forces that are not in the vertical direction,
The battery contacts, or FPC/PCB gold fingers corresponding to the SMT pogo pins must not be dirty or oxidized.
If the pressure is too small and the positive pressure is insufficient, the impedance will become unstable. Pressing too much can cause the pogo pins to jam.
How to Use SMT pogo pins for RF?
Seawater with heavy salt spray, places with strong acidic and alkaline chemicals, which can cause corrosion over time,
Select mechanical effects such as vibration, shock, collision, acceleration, etc, according to the parameters of the SMT pogo pins.
In high altitude environments, where the atmospheric pressure decreases, the insulation withstand voltage of the SMT pogo pins decreases, which may lead to electrical failures if the transmitted voltage is higher than its technical conditions,
Moisture or water can form a water film on the surface of SMT pogo pins, reducing the insulating properties and causing erroneous conductance between adjacent contacts
The SMT pogo pin must be used within the specified working temperature.