Leading Furniture Gas Spring Manufacturer, Gas Springs Solution Provider, Gas Struts Exporter in China.
Johoty always provides our customer with gas springs for furniture which are used for furniture, cabinet, door, and so on. Their quality is controlled by our quality team led by Six Sigma BB. The best offer is founded on our complete production process, strong R&D, complete supply chain, and smooth communication from our excerllent CFT team ([email protected]). Welcome to customization.
What Benefits to Customer?
Fix issues of customers.
We always win customer's green lights and praise on quality, offer, delivery, and services after solving customers' problems.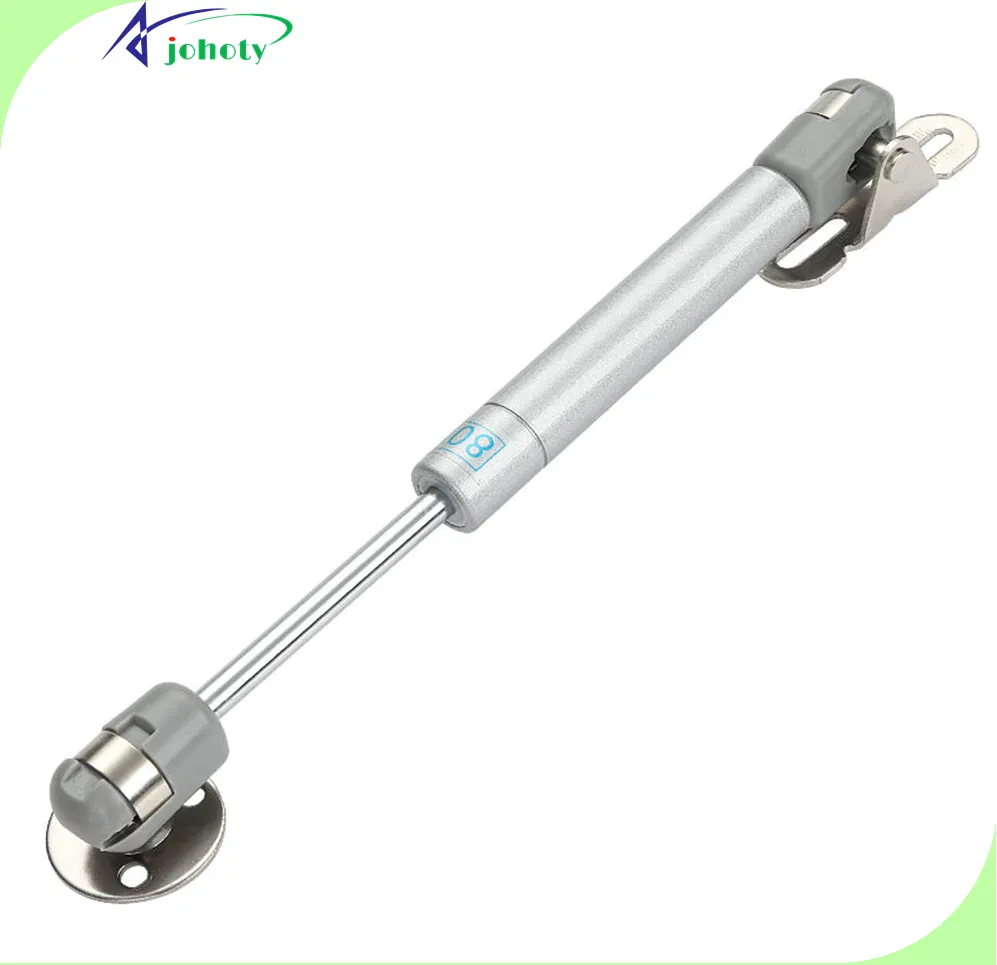 On quality, we always make our customers satisfied with our quality and have no worries at all!
On Price, we always give our customers the best offer and small profits, all for long-term business and valued customers.

Good looking, can make customers enjoy themselves. Good appearance, good packaging, with good quality, can greatly improve customers' sense of achievement.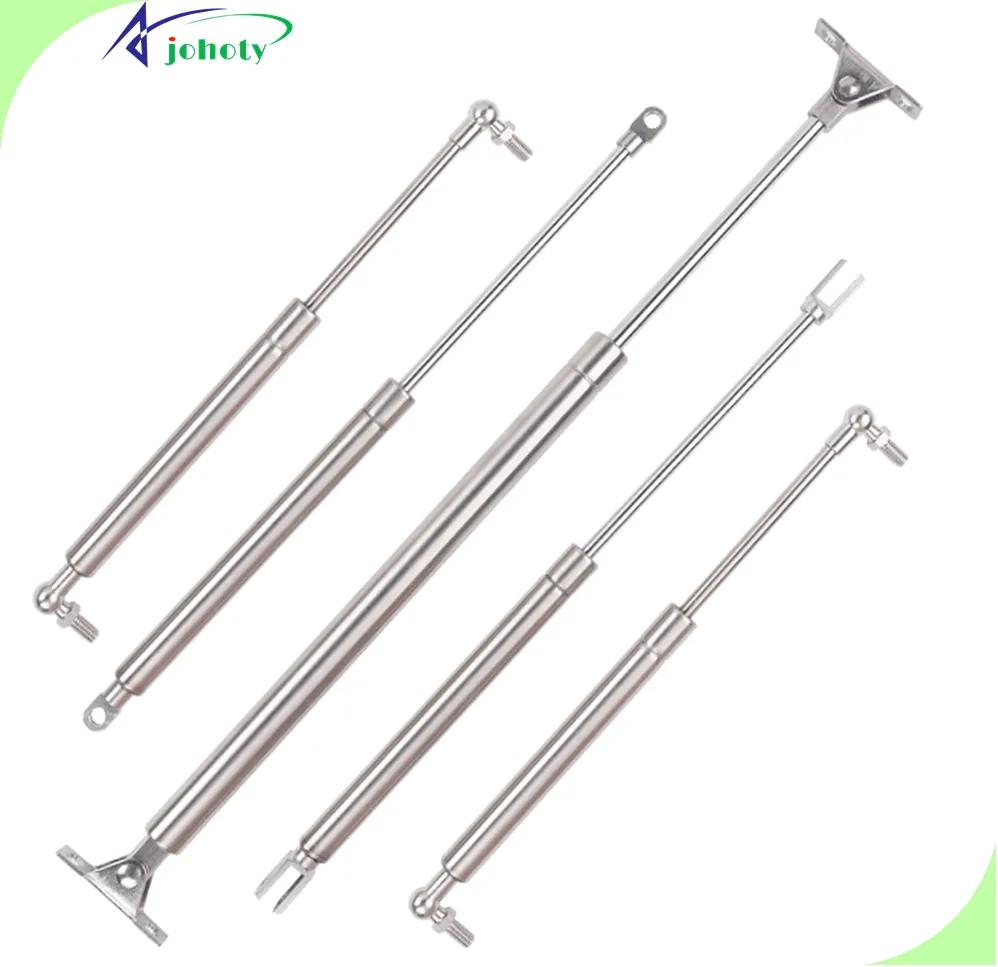 Save Time and Money. can meet customer's expectations. with our professional service and fast delivery, can help save purchase time and unnecessary costs.

Contact Us
Help Set off the High-end. As per customers' feedback, our gas springs of furniture are the same as the European quality. The same high-end and attractive, the same noble and elegant.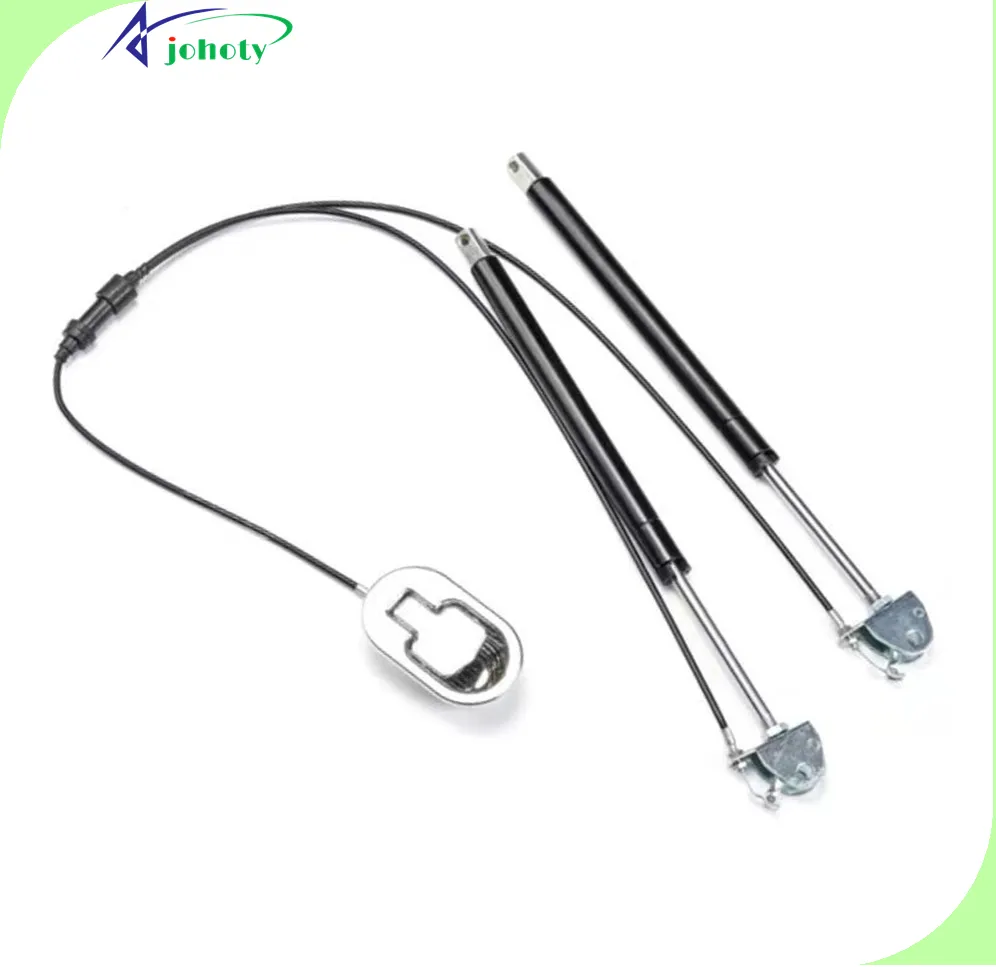 Help Gain a Wider Market.  Mounting our gas springs of furniture will greatly help our customers to access broader businesses, which will help them earn more and more profits.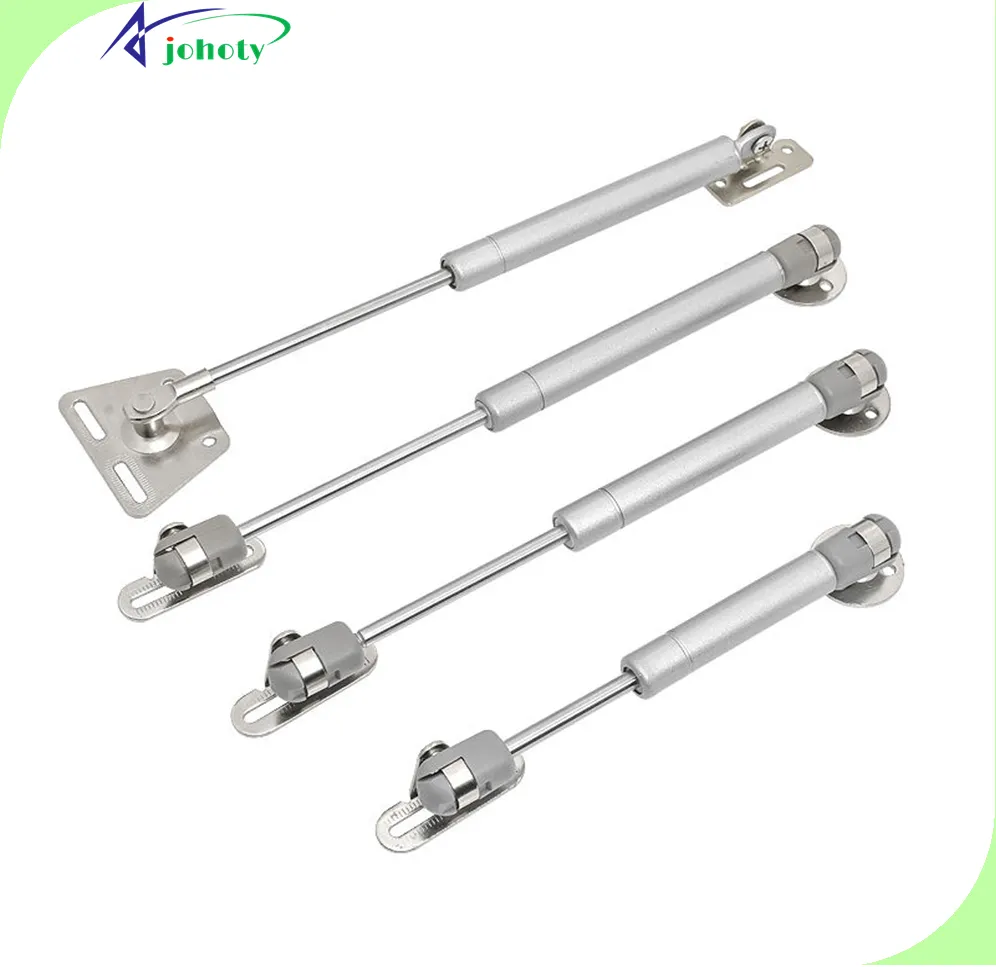 Features Of Our Furniture Gas Springs
Fileds: furniture, cabinet, office, door, window, etc,
Compatible: Furniture, custom length from 250~1,500mm
Model: Furniture gas struts, lift gas spring
Type: Lift Gas Spring, lockable, adjustable, etc
Customization: Spring force, length, stroke, etc,
Color: Silver, Black, etc,
Life Cycles: 200,000 cycles +
Warranty: 3 years,
Model: gas springs of furniture,
Place of Origin: Guangdong,
Position: Customizing spring force, length, stroke, etc, based on the customer's requirements
Contact Us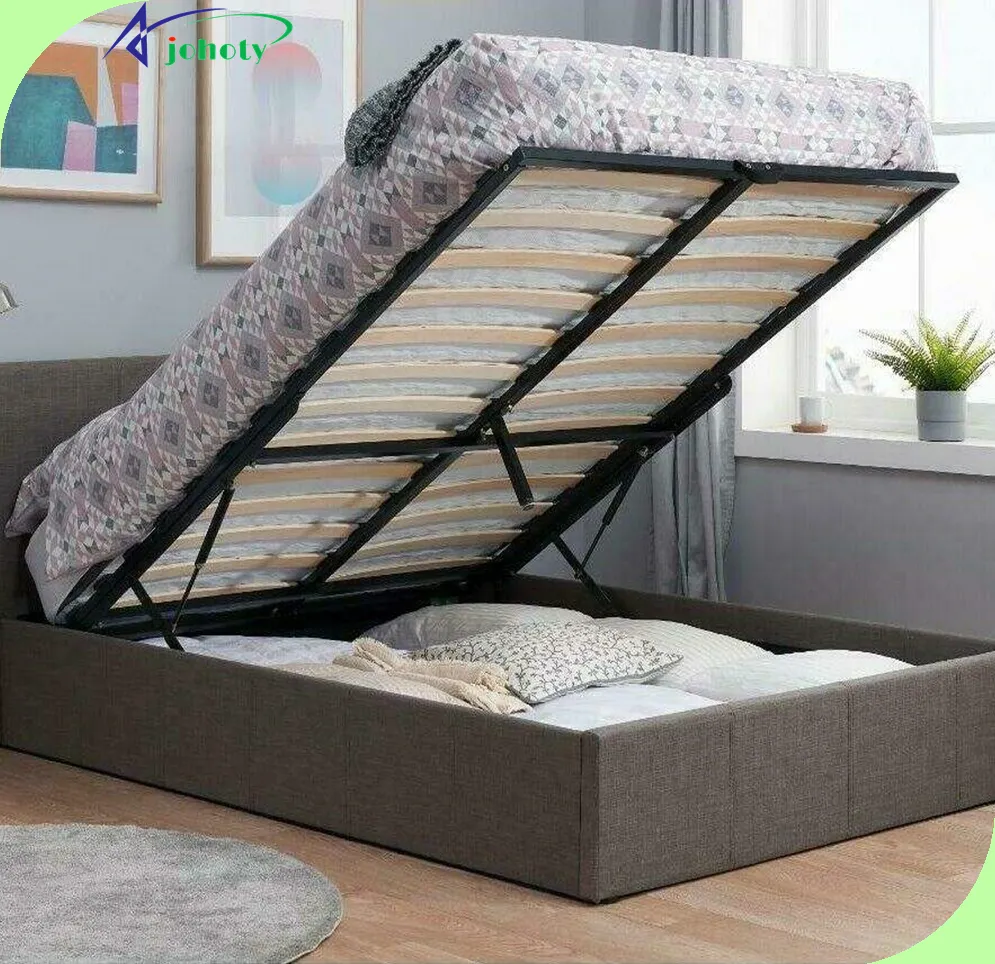 Fabric Type: Gas, oil,
Materials: Steel, stainless, Metal, Top seamless steel, finishing rolling
seamless steel
Package: usual factory standard package, PE bag, Poly bag + Carton
Gas: Nitrogen(99.999%)
Delivery: 7-25 Working days, or TBD
Certificates: ISO9001, TS16949.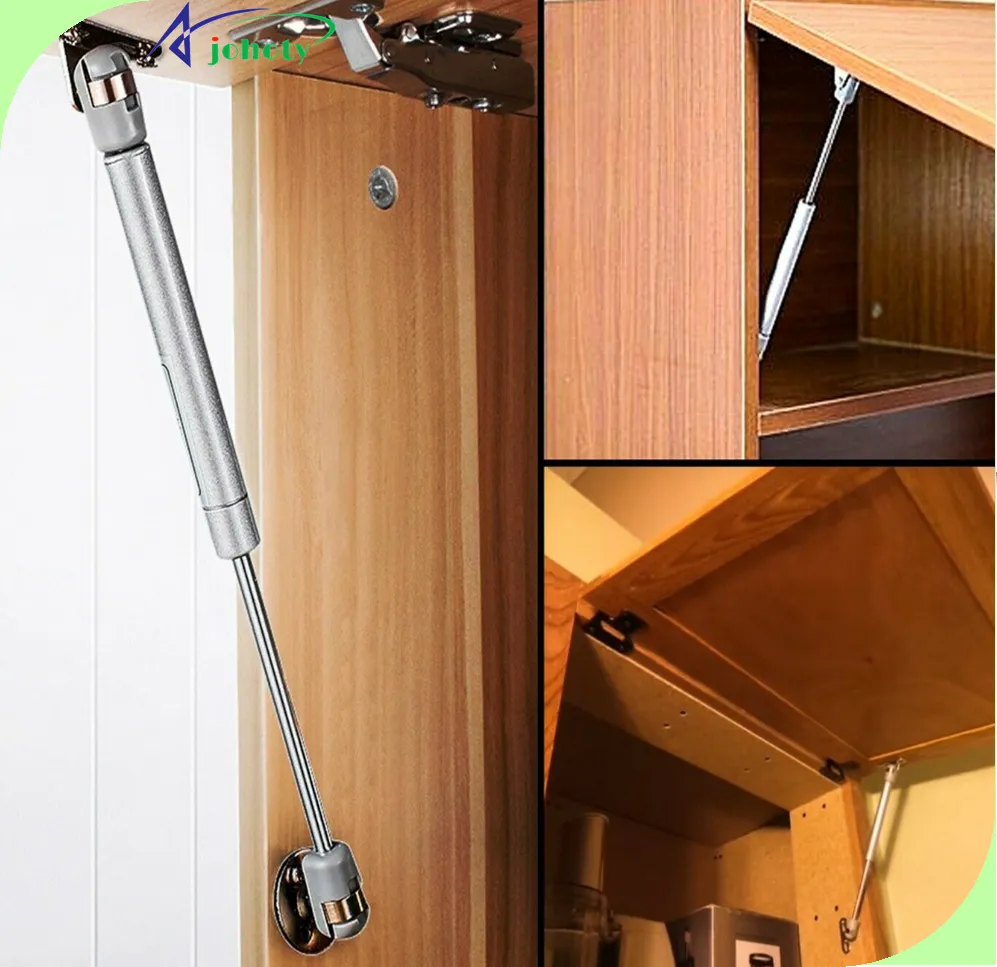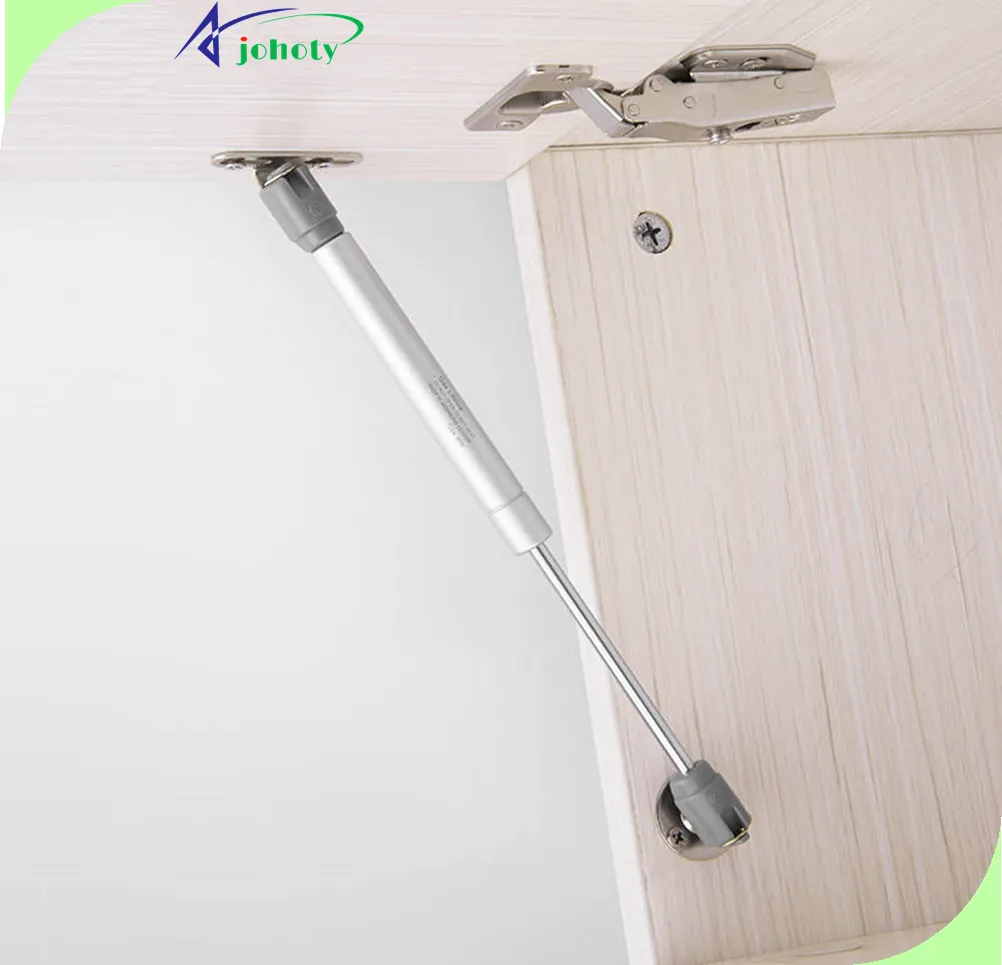 Product: drawing, requirements, or Samples from customers,
Payment: T/T, PayPay. CWO, PIA, CIA,
Pricing Methods: FOB, CFR, CIF,
Delivery: EXW, FCA, CPT,
Lead Time: 15 days when <100pcs, 20 days when <300pcs, 25 days when <500pcs, TBD for >500pcs,
Custom is available for drawing, package, and logo.
Contact Us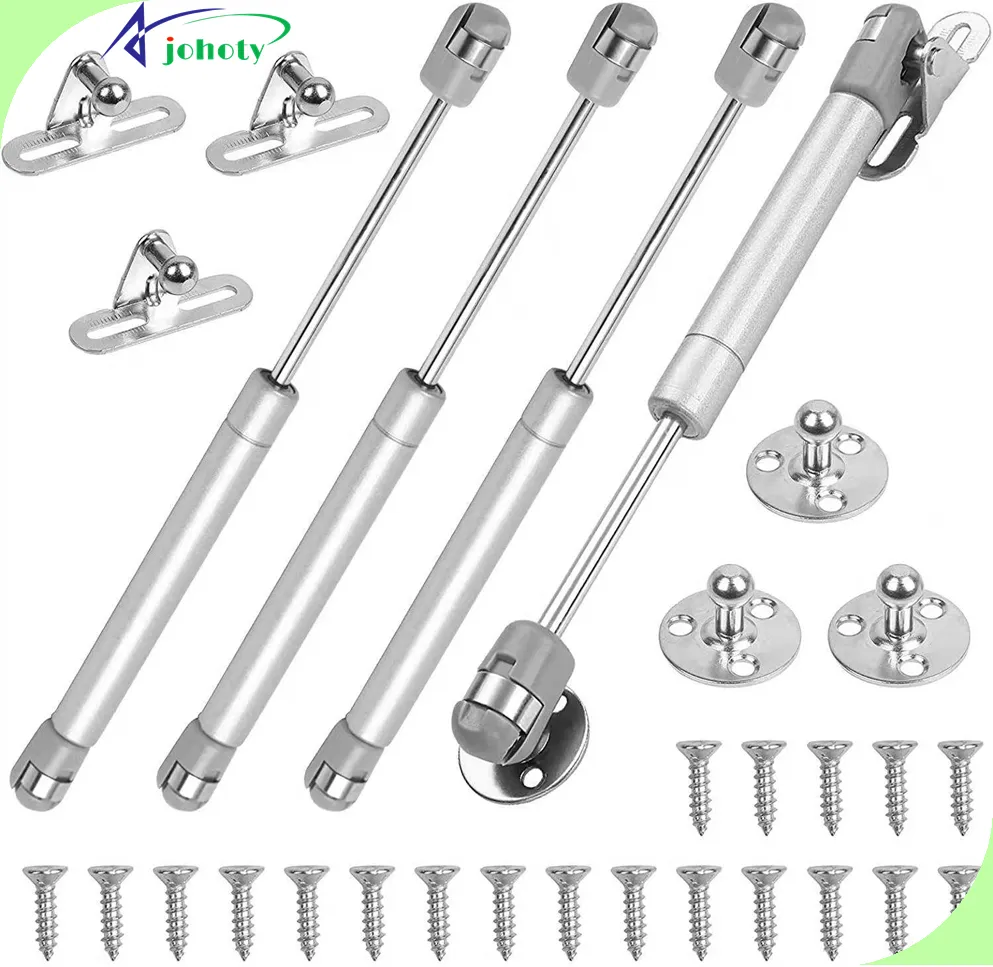 Advantages Of Our Funiture Gas Spring
Smooth and effortless movement is a big advantage of our gas spring of furniture, when you're opening a door, opening a lid, or adjusting the angle of a chair, and, they are also relaxing and intuitive. Our gas springs of furniture are versatile and durable, provide smooth and easy movement, and can be adjusted to the user's preference.
1. Compression Gas Spring 160-600N
Model:   Compression  Gas Spring
Load Capacity:   160, 200, 250, 320, 380, 420, 450,  500,  600, others
Wire gauge:    18,  19
Force:  160N, 200N, 250N, 320N, 380N, 420N, 450N, 500N, 600N,  etc.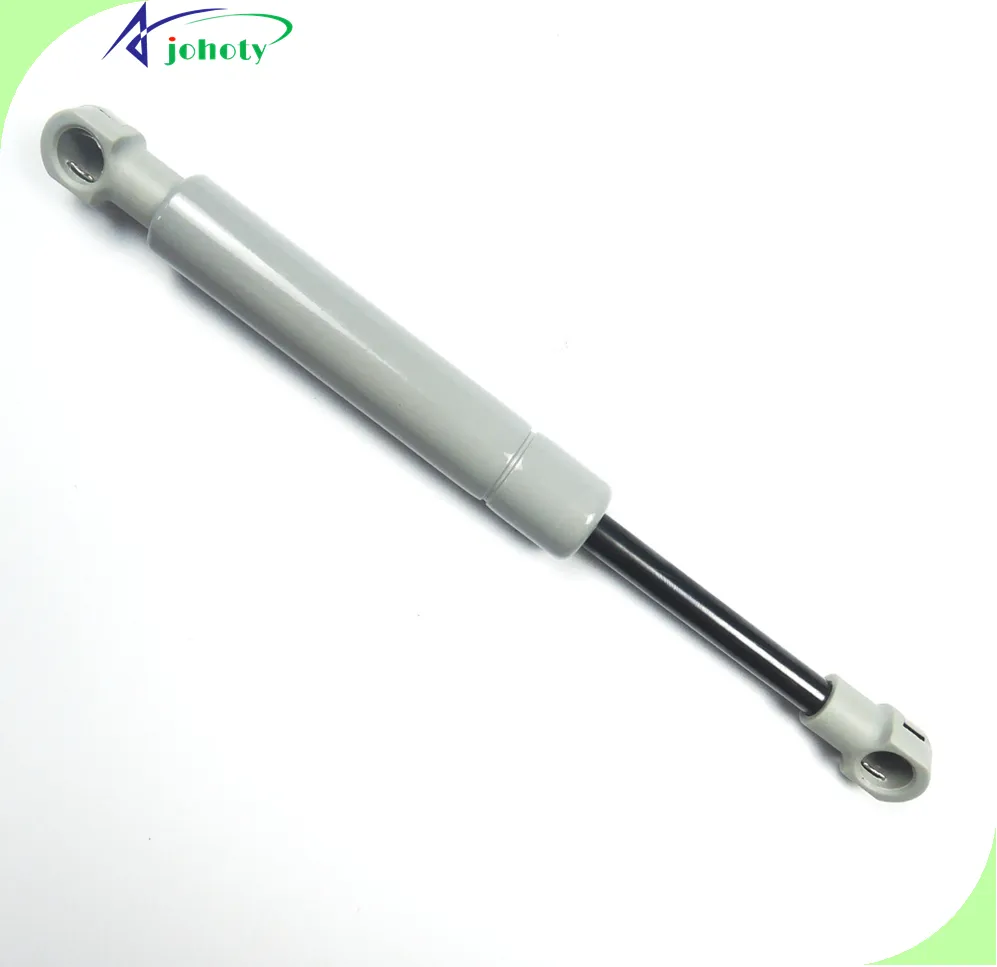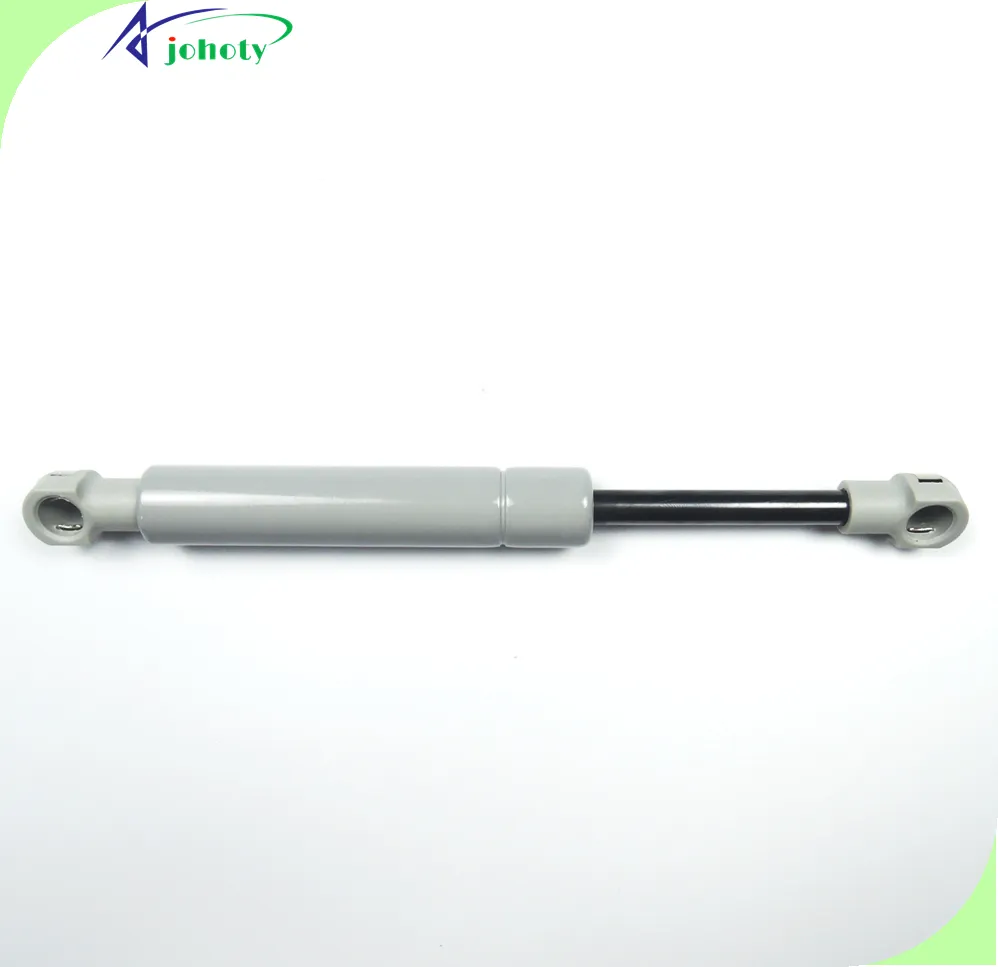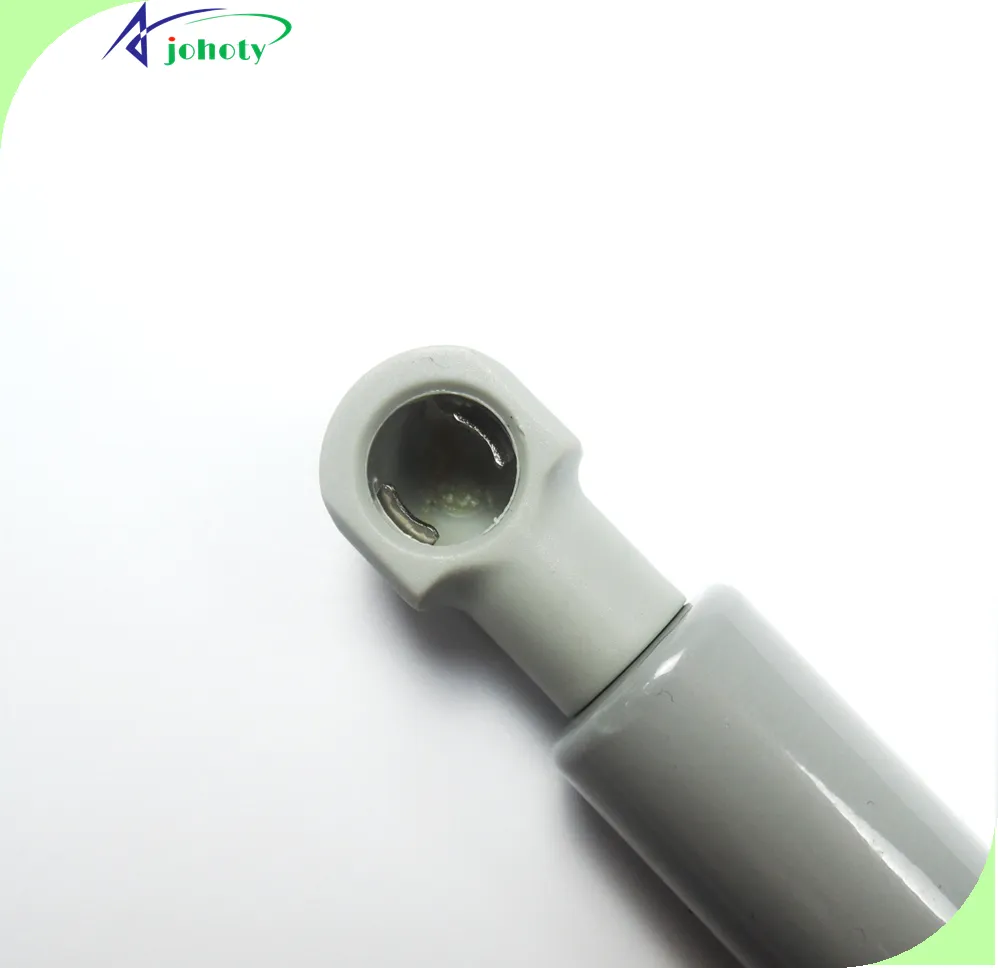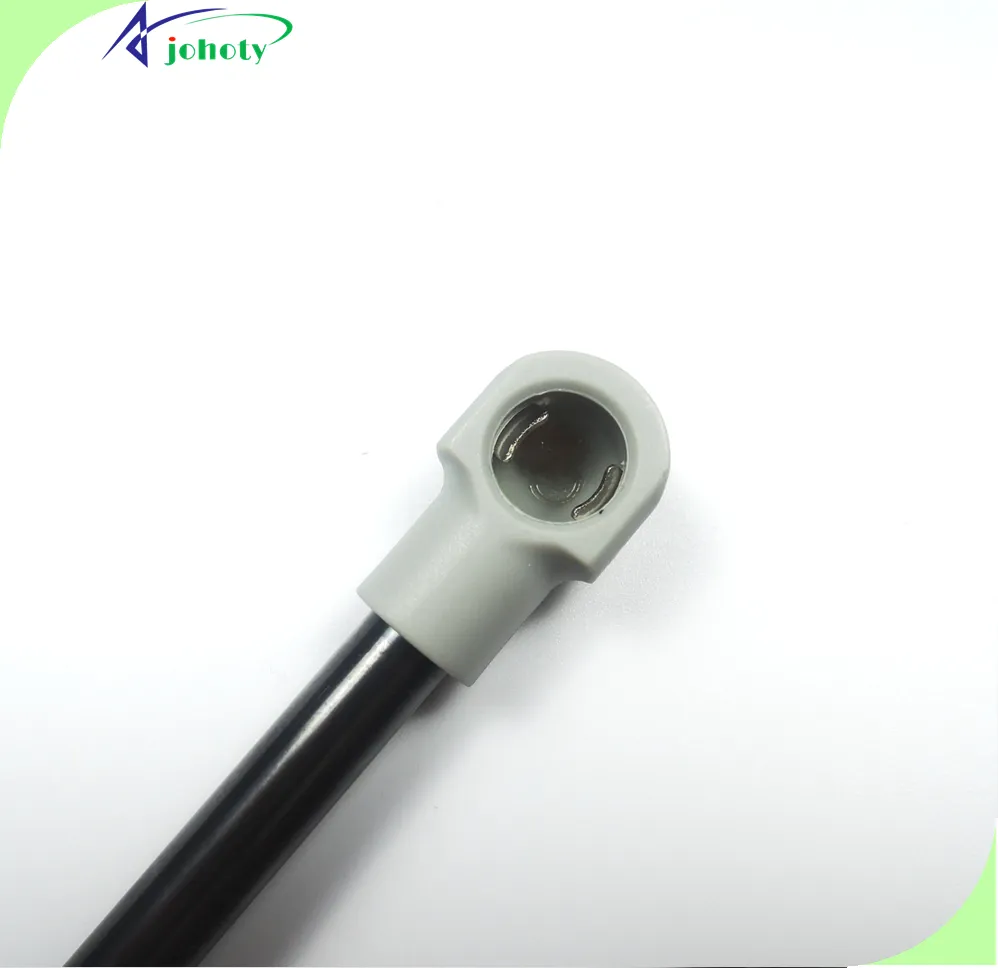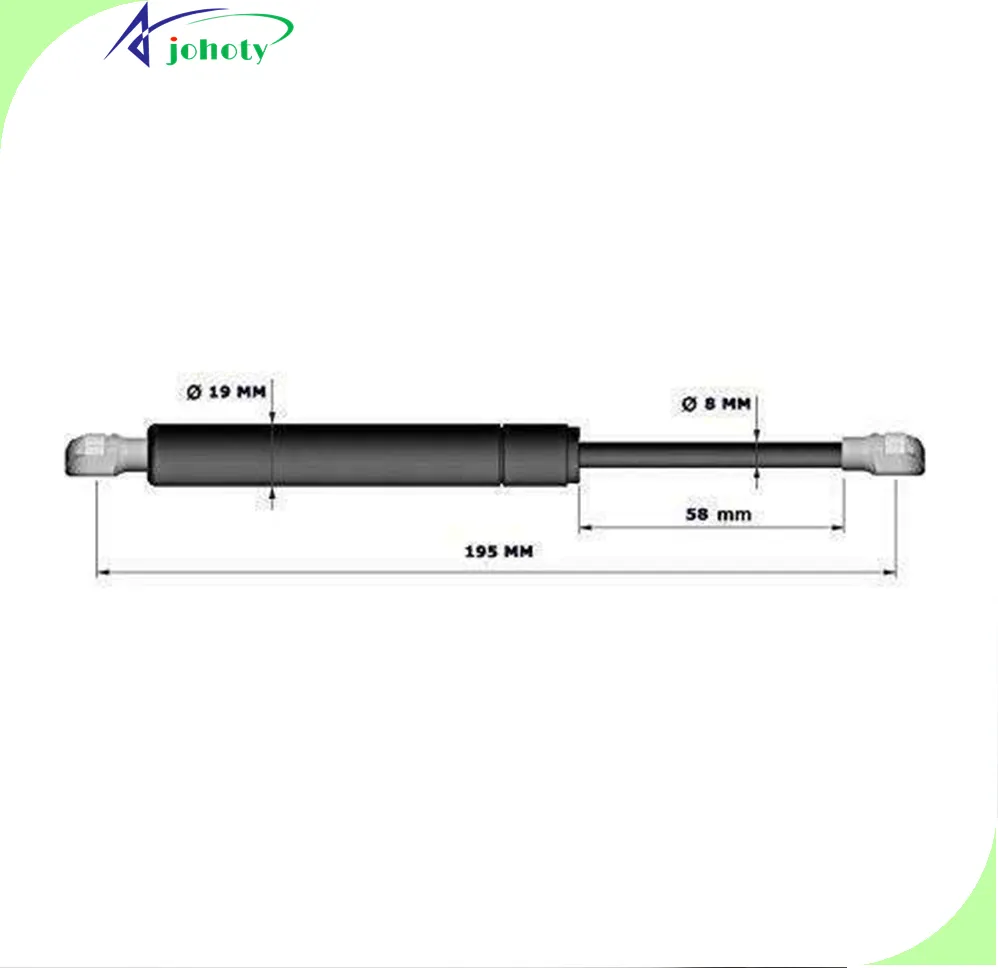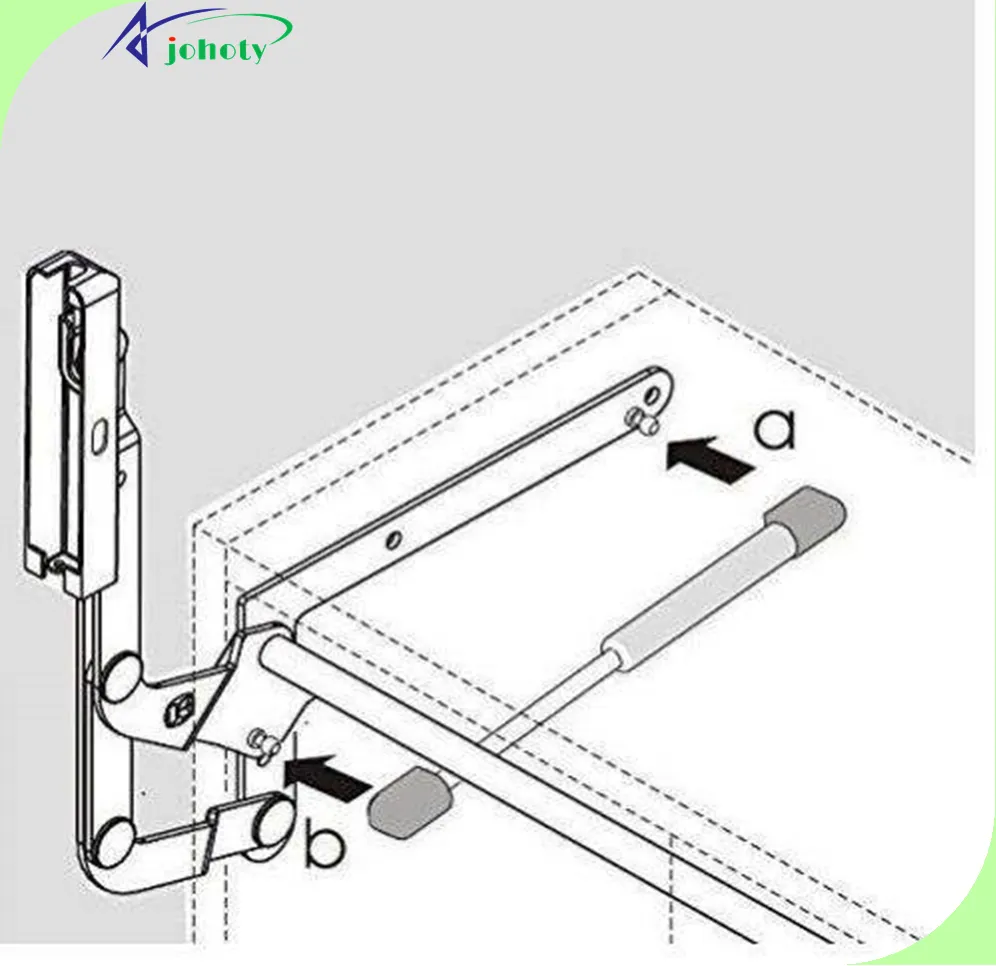 2. Gas Spring For Furniture
Model:   Gas Spring For Furniture
Load Capacity:   7lb, 10lb,
Wire gauge:    18
Force:    Custom
Dimension:    Custom
Contact Us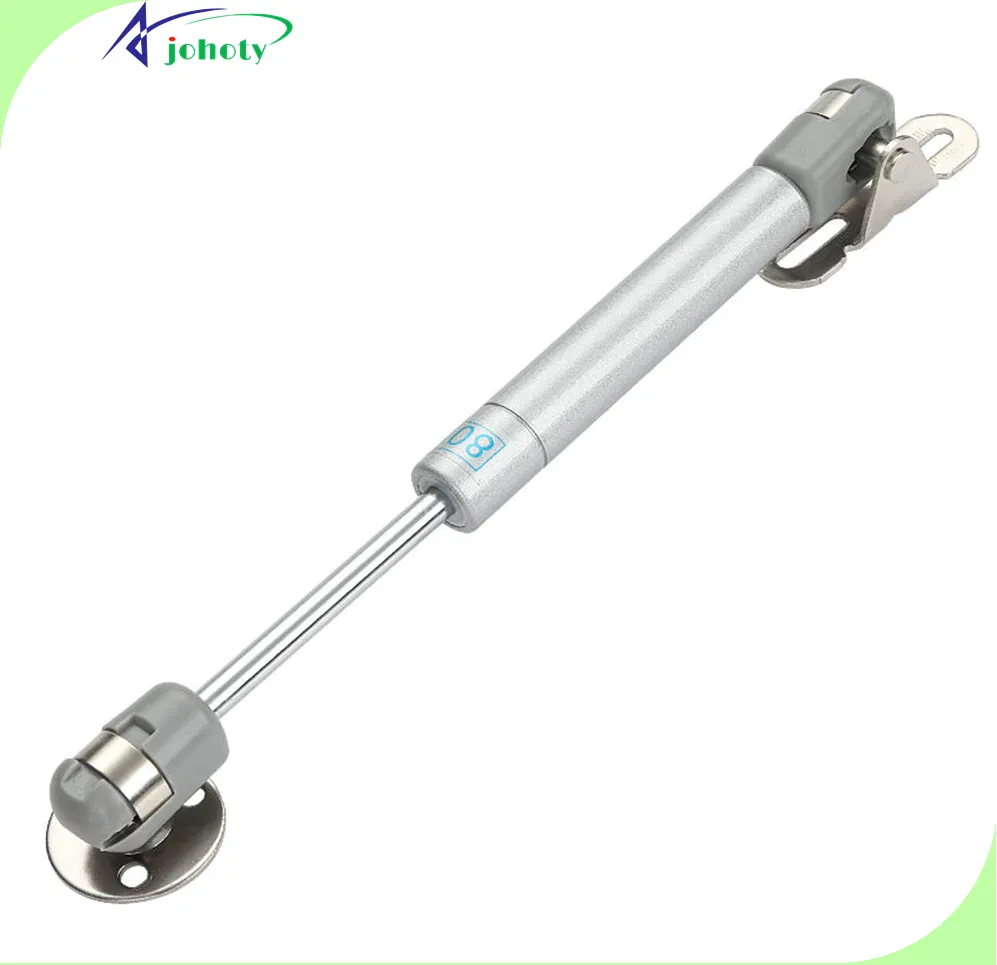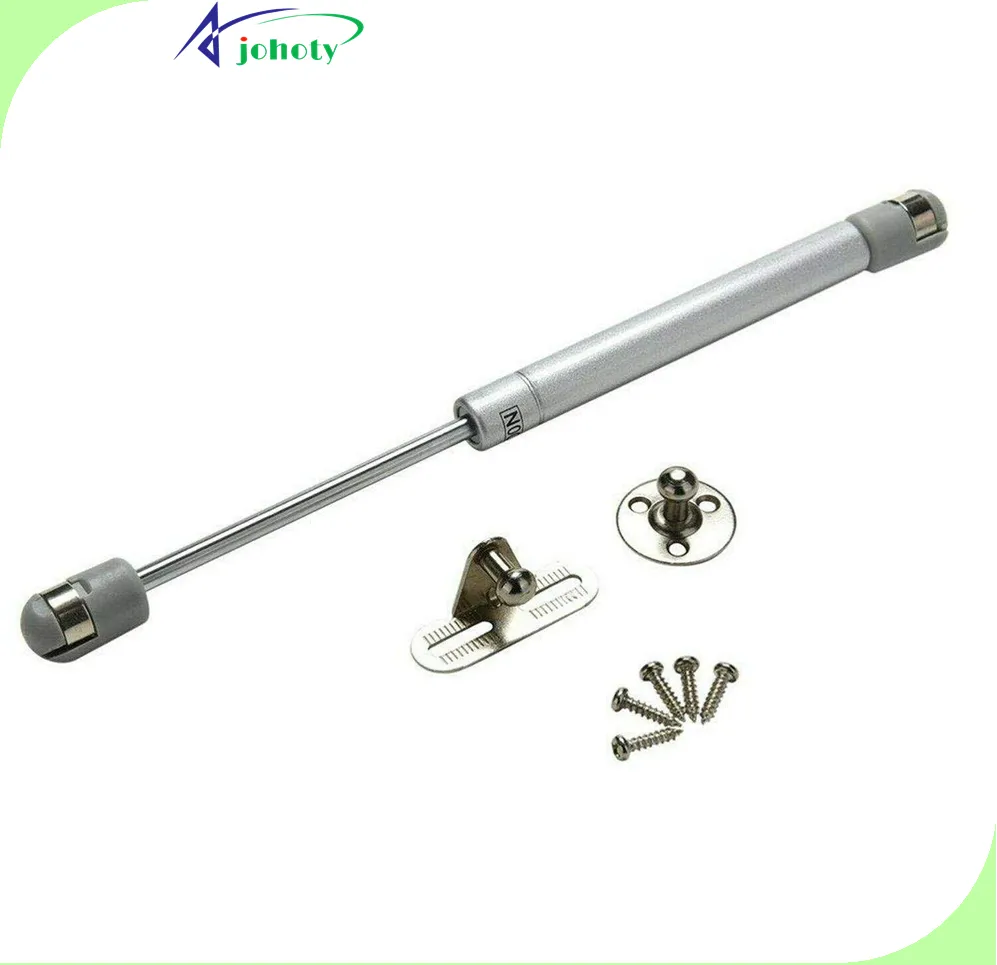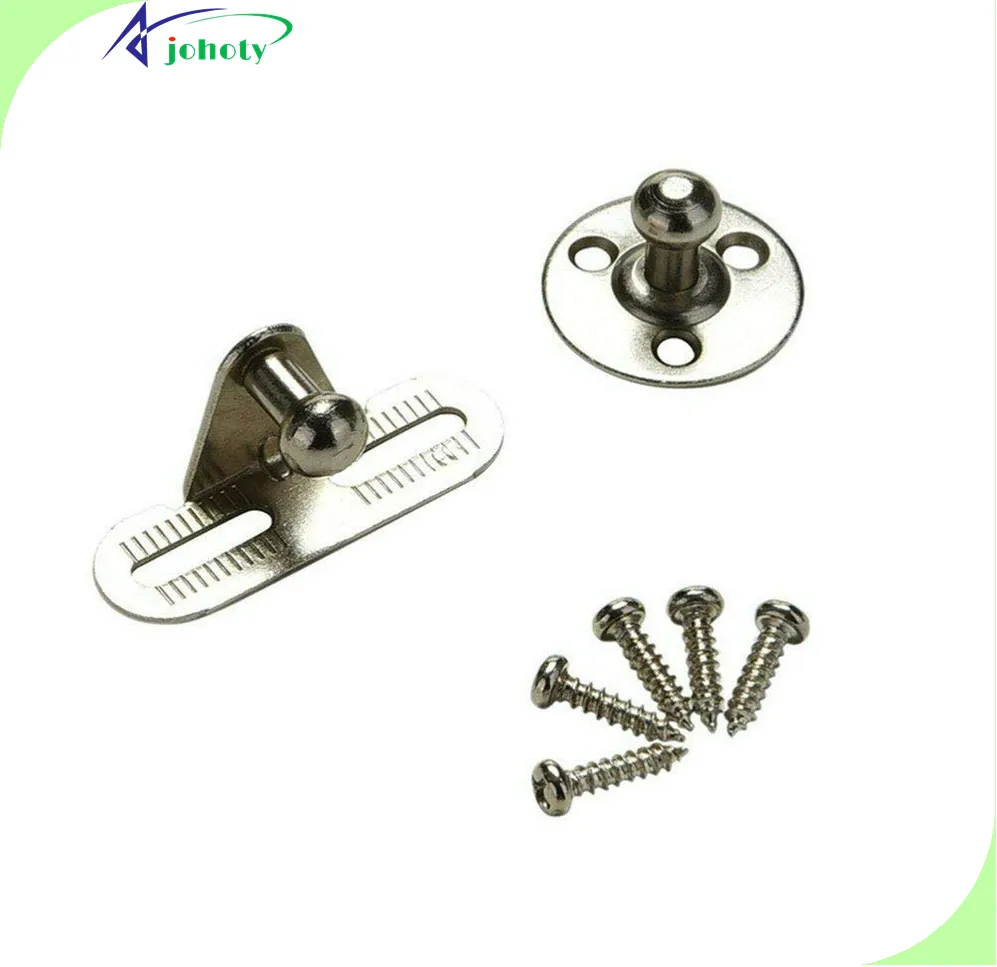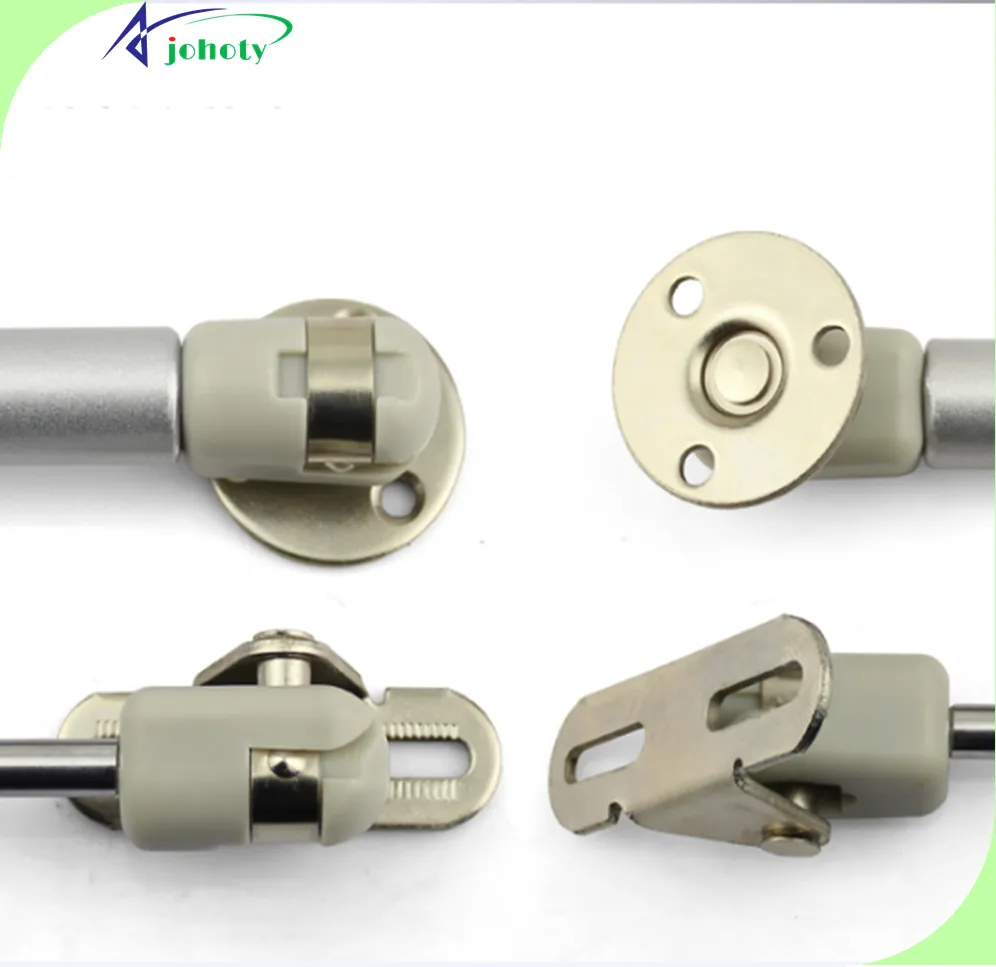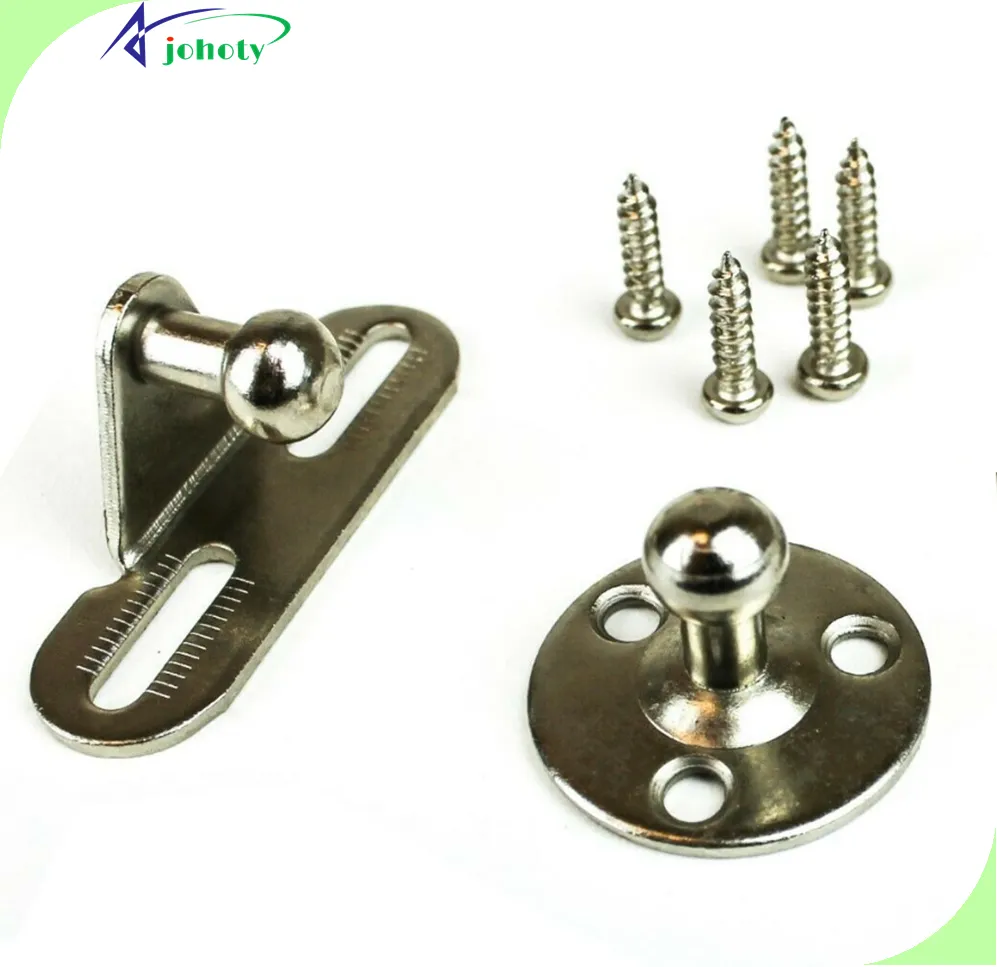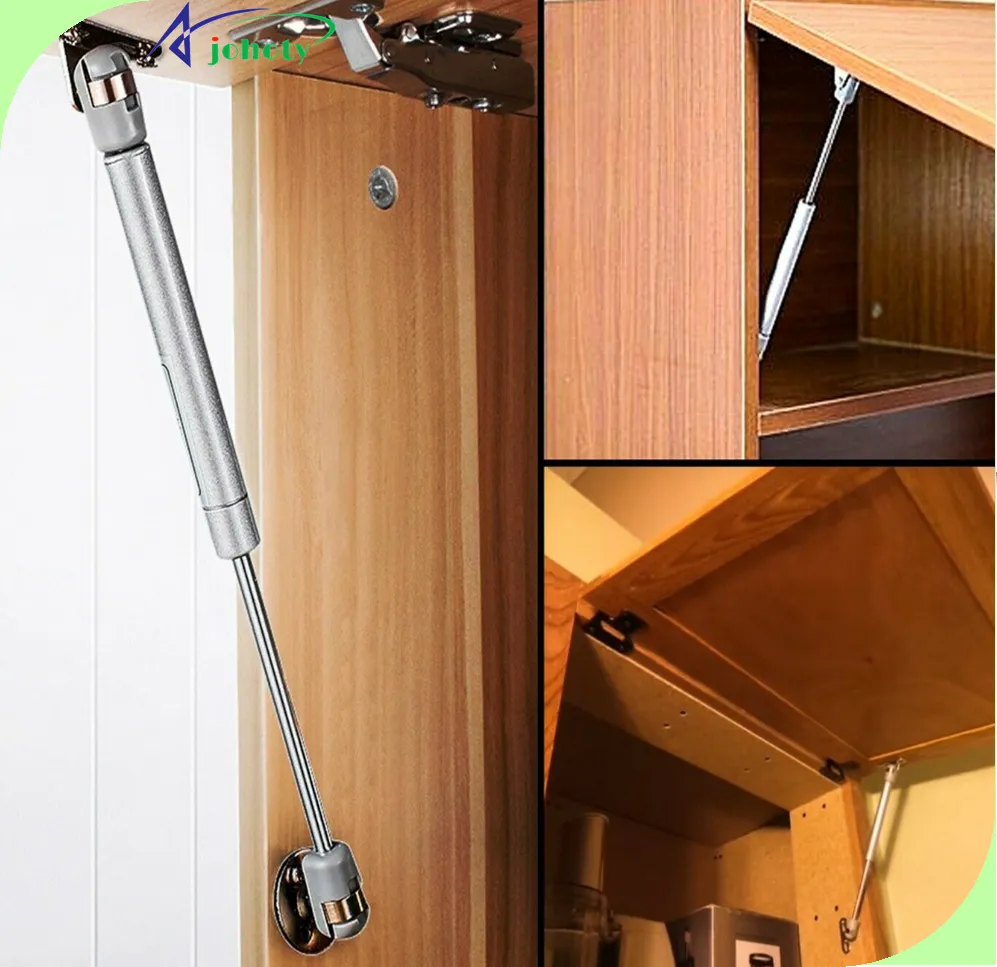 3. Gas Spring For Furniture, Cabinet
Model:  Kitchen Cabinet Door For Furniture
Load Capacity:   7lb
Wire gauge:    18
Force, Dimension:    Custom
Contact Us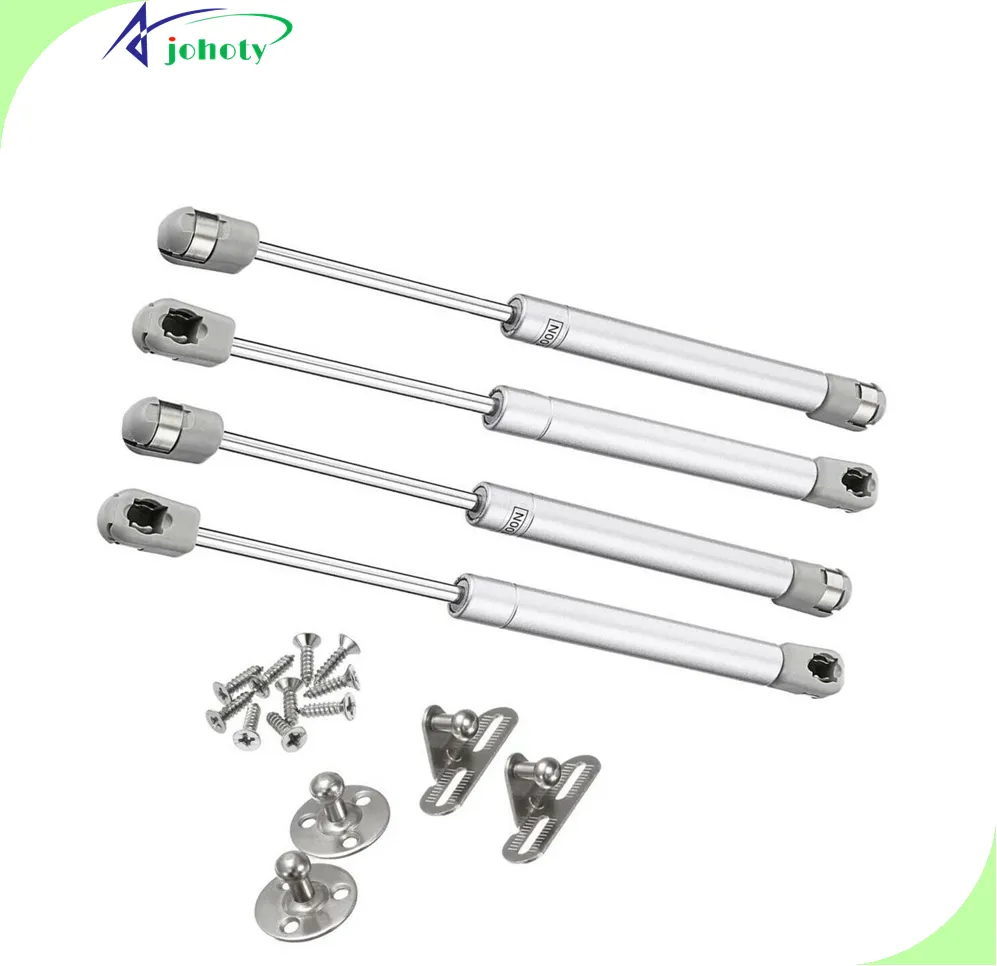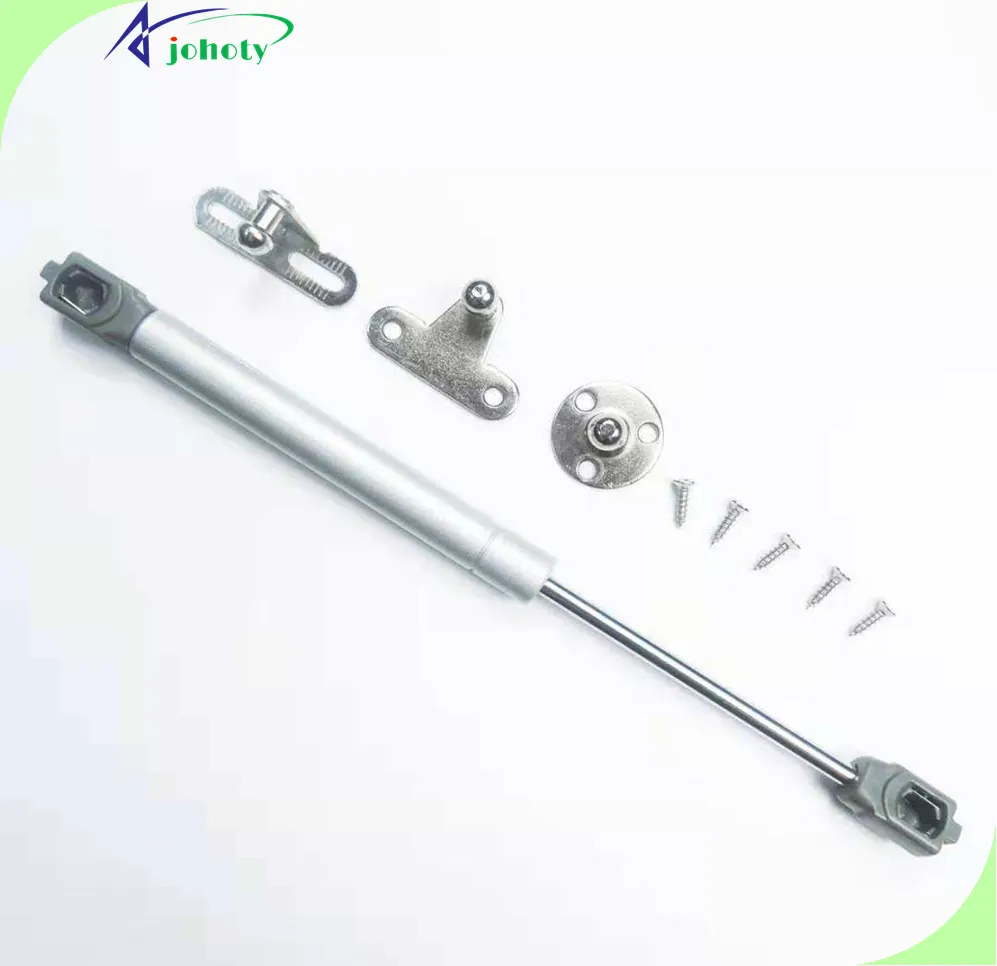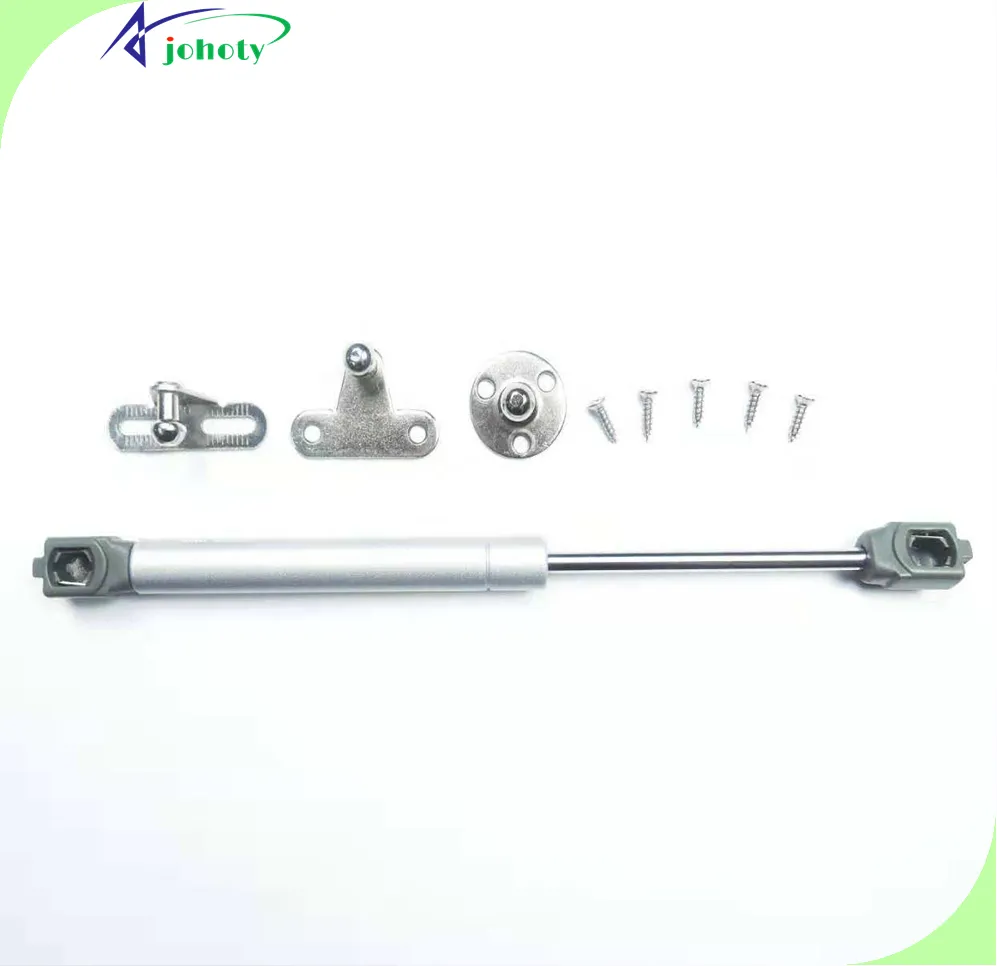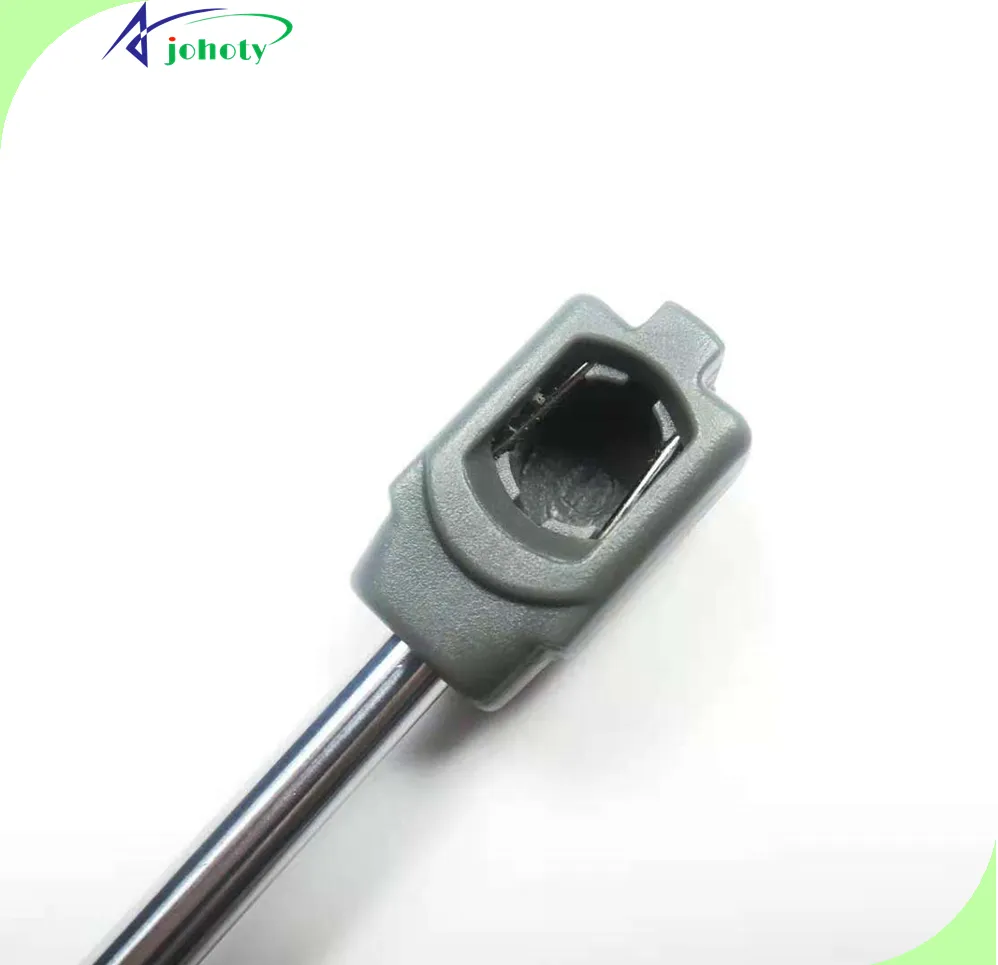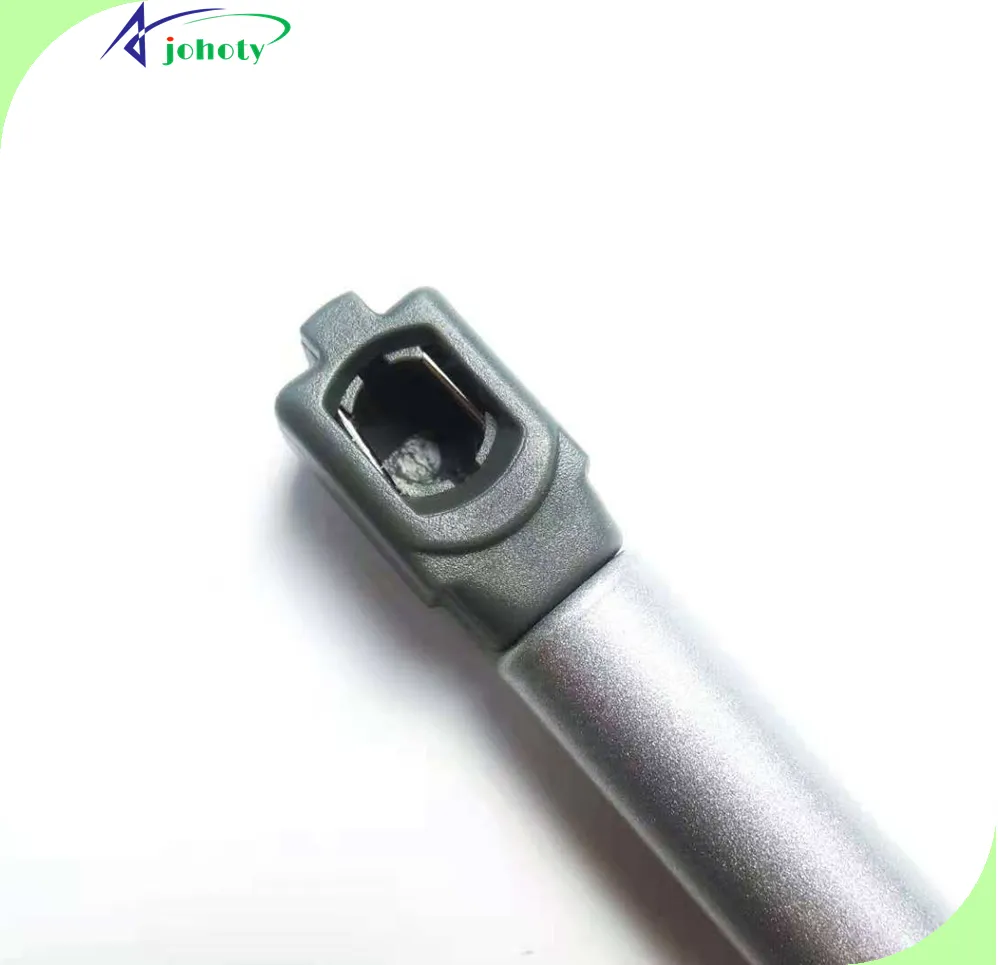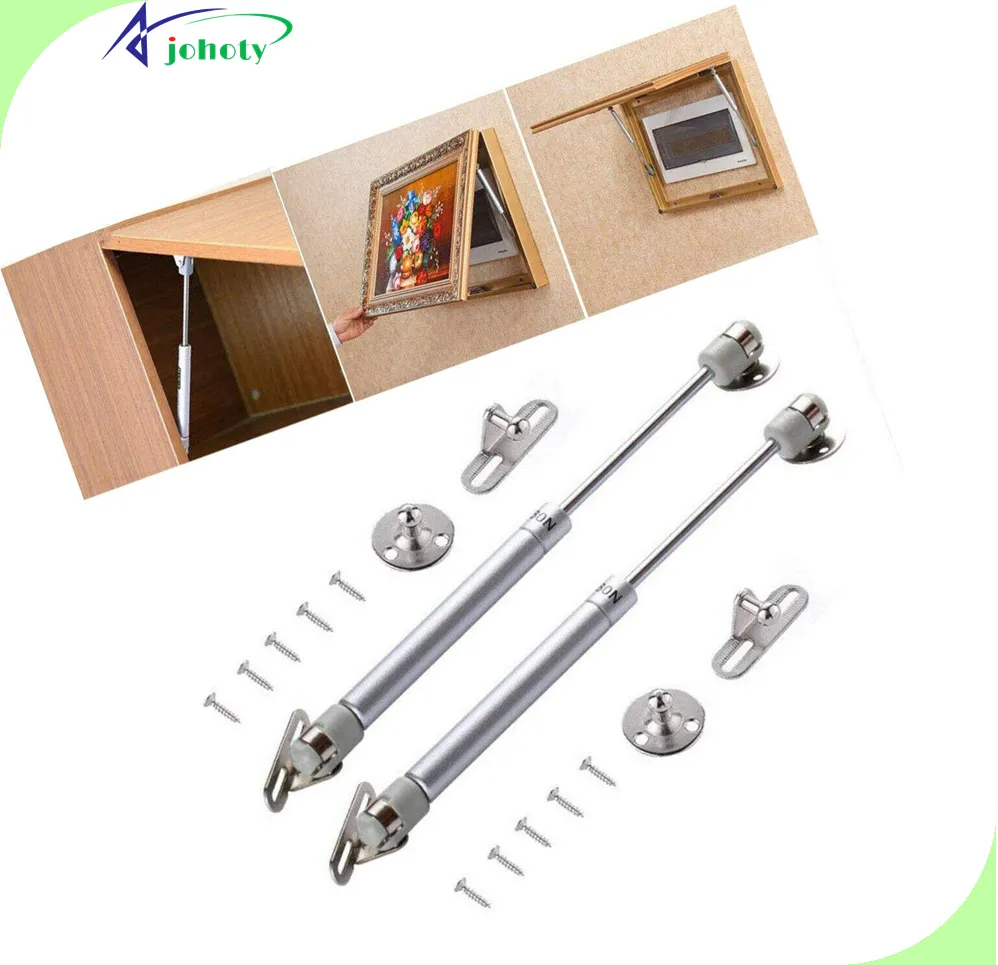 4. Home Cabinet, Bracket Lid, Support Holder
Model:    Kitchen Cabine, Furniture fitting
Load Capacity:   50lb
Wire gauge:    18
Force:      60/80/100/120/150N, etc
Dimension:    Custom
Contact Us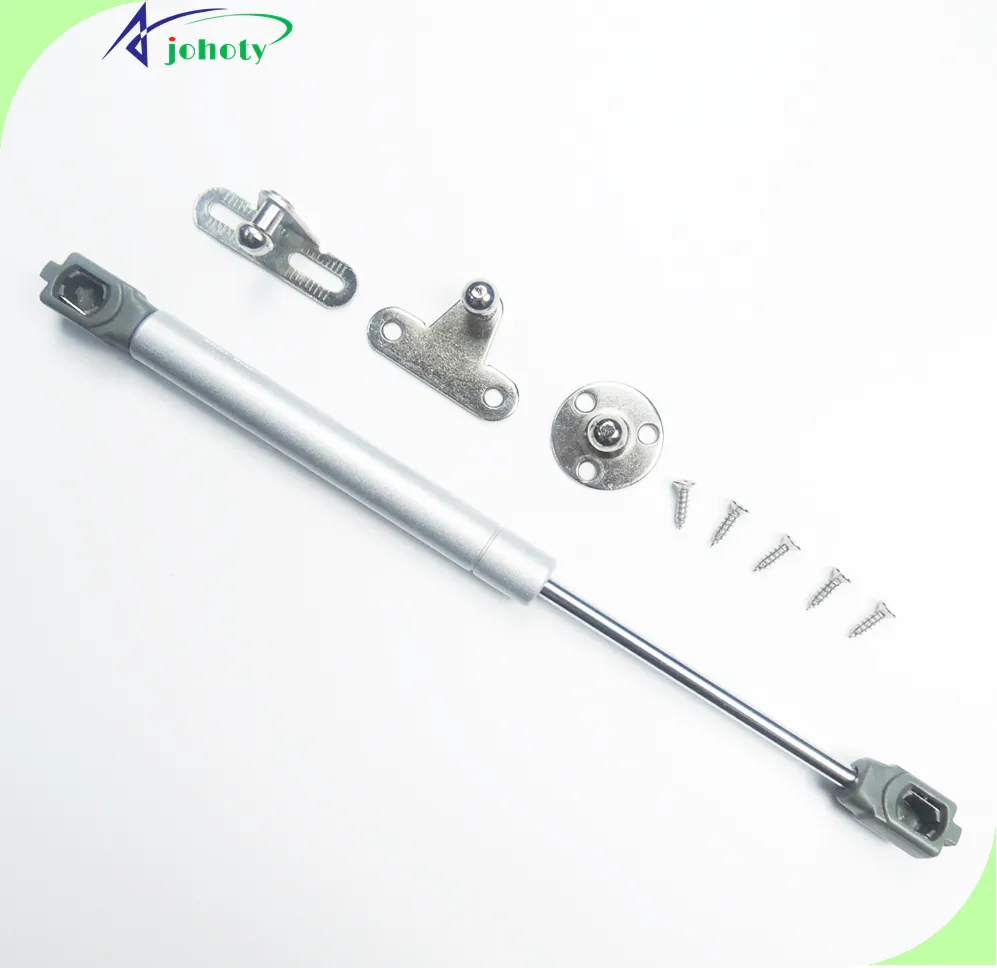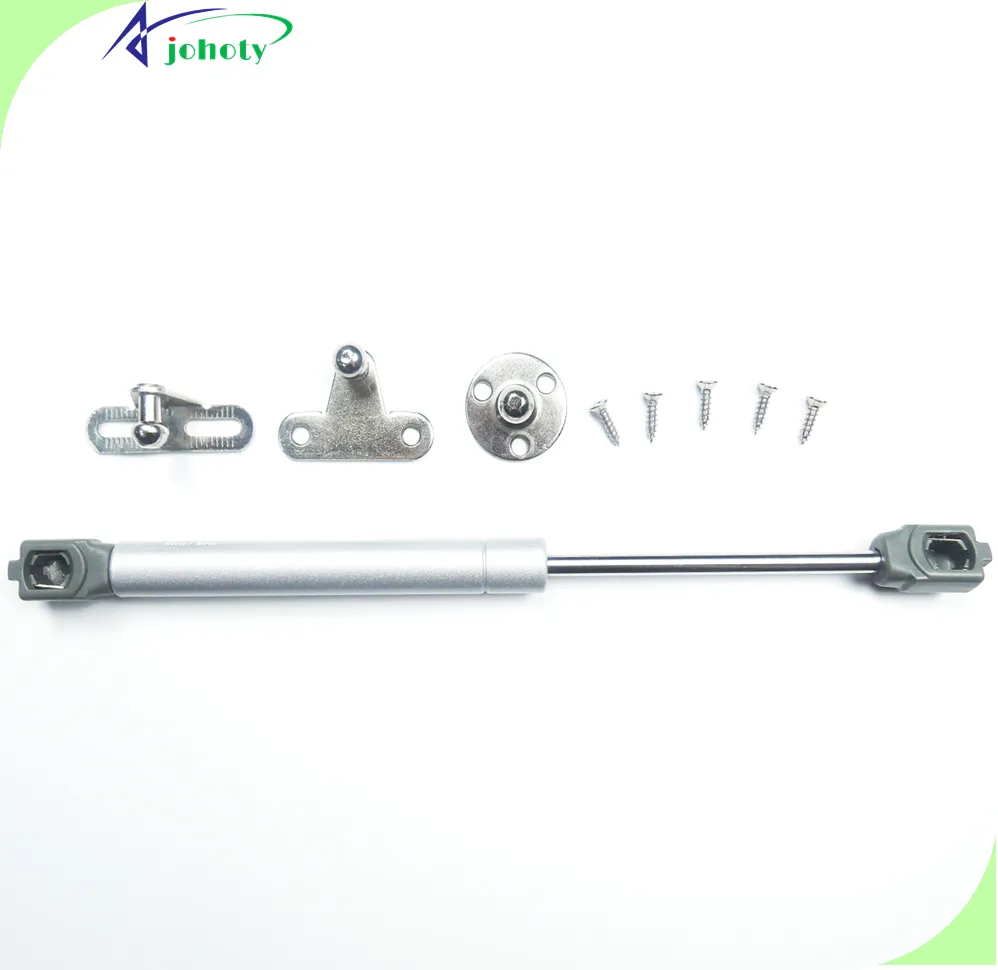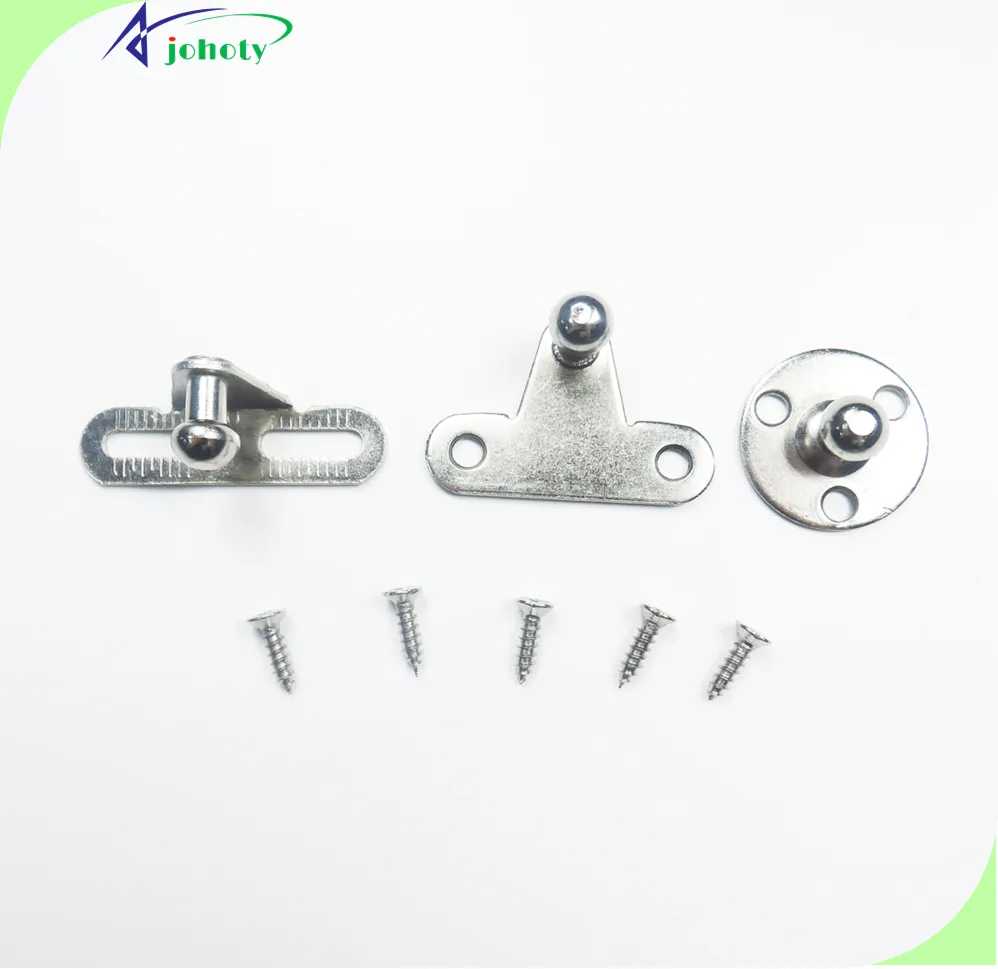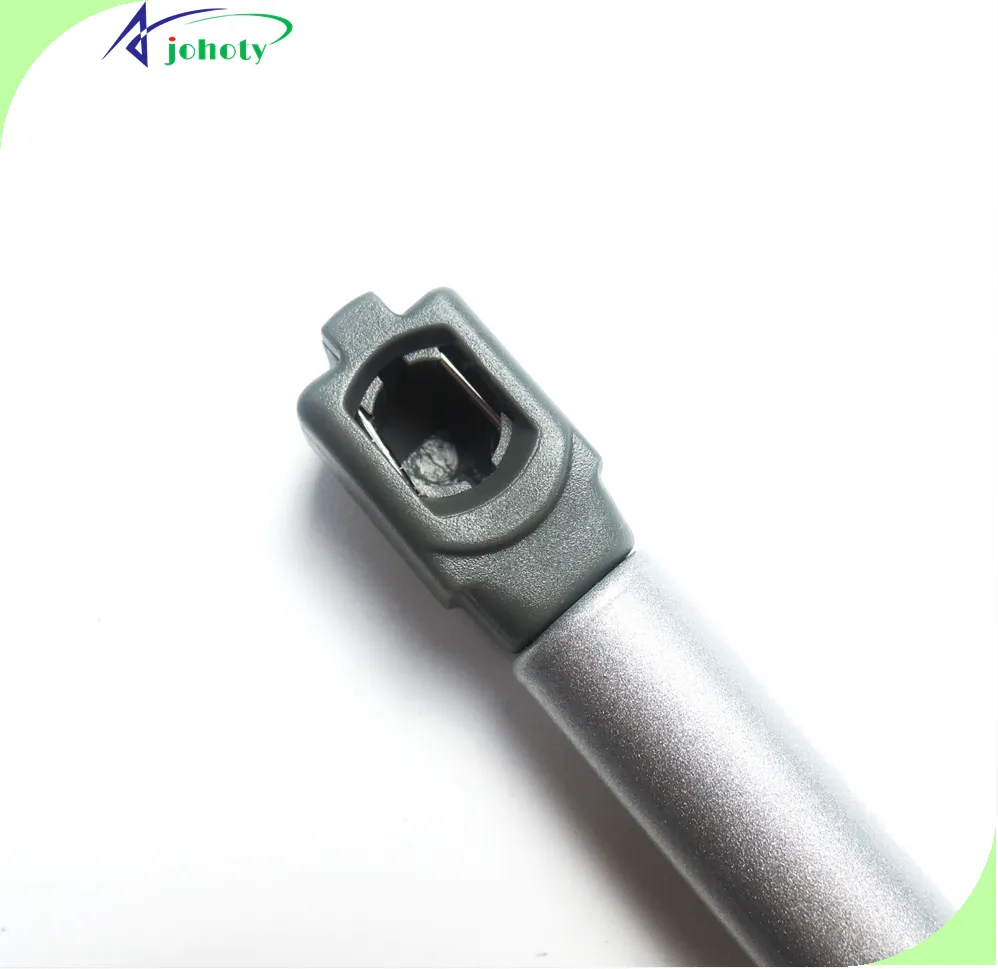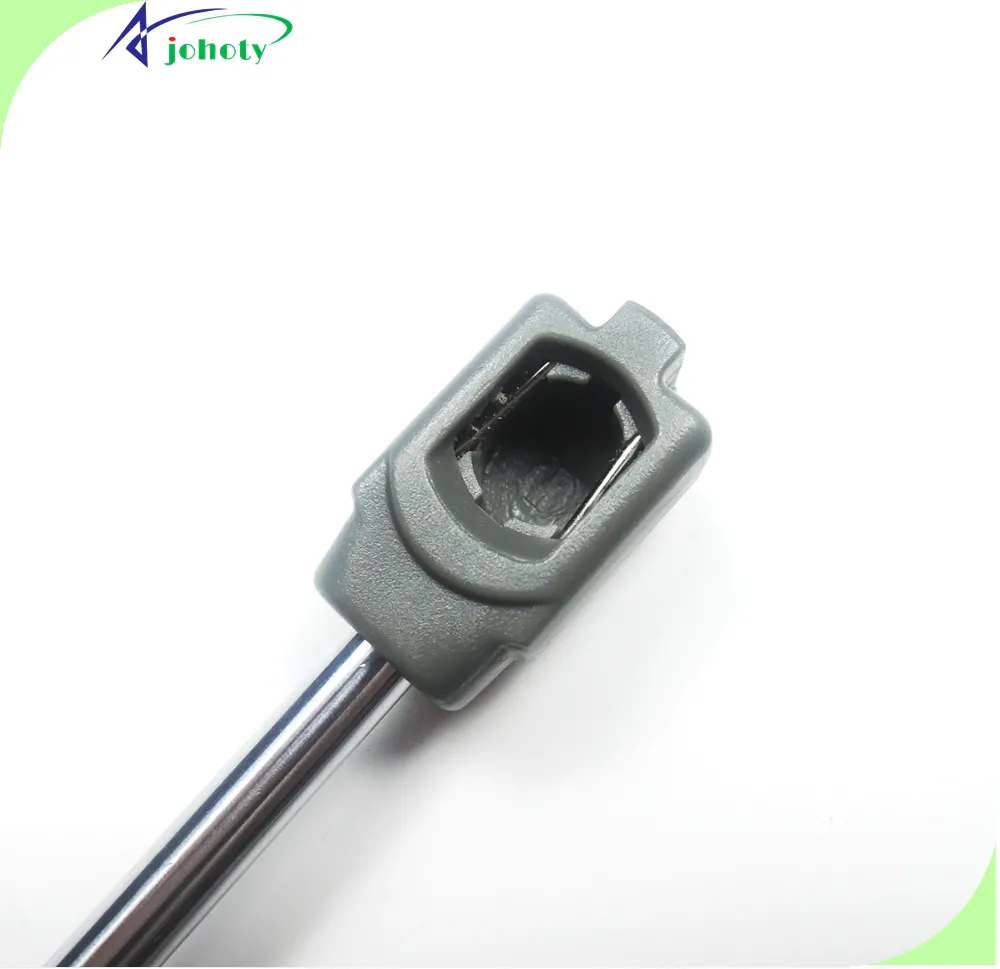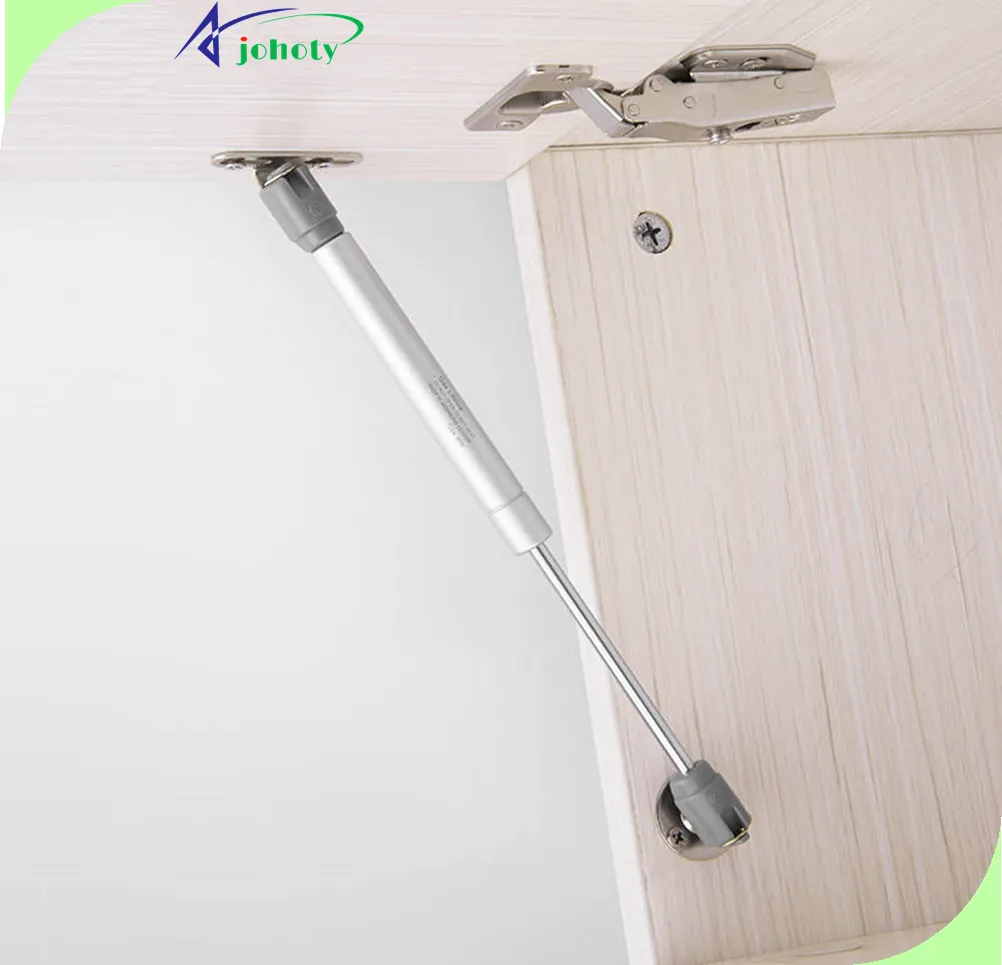 5. Adjustable Furniture Sofa Back Lockable Gas Spring
.
Model:    Sofa Back Lockable Gas Spring
Life Cycle:   100,000
Warranty:    3 Years
Force:      60/80/100/120/150N, etc
Dimension:    Custom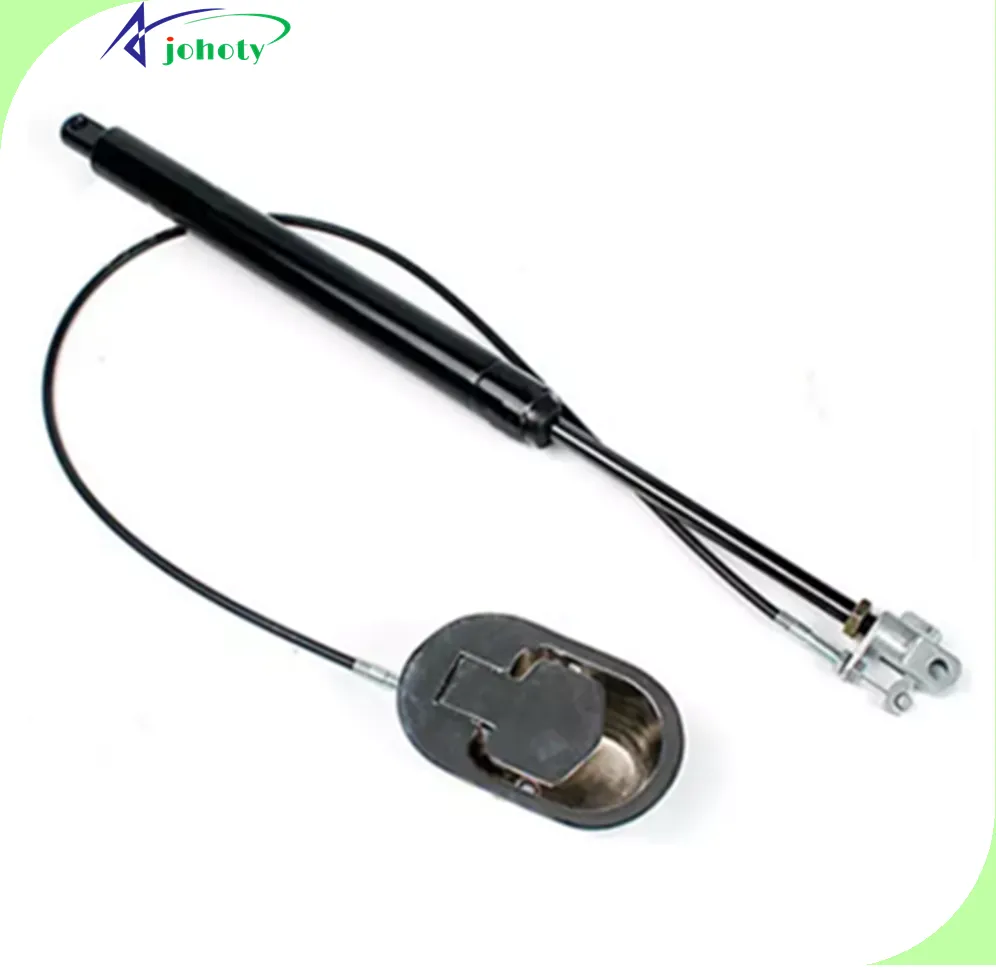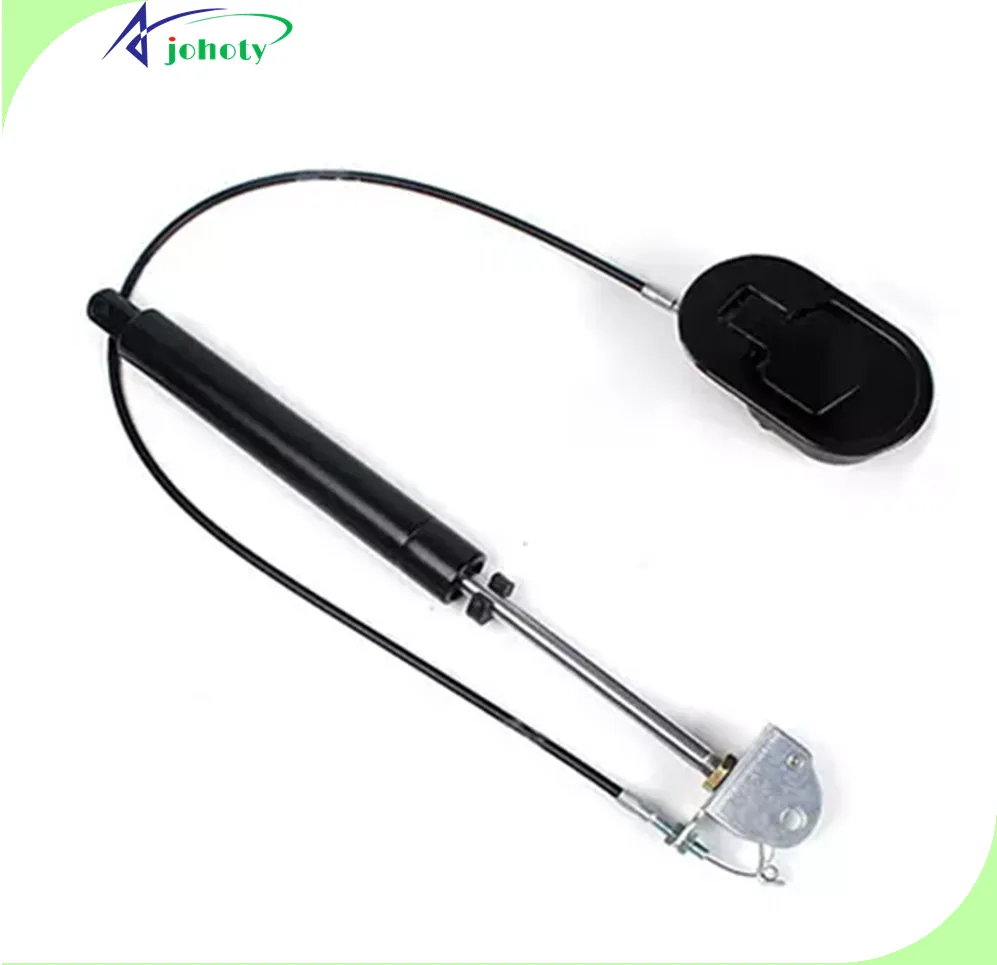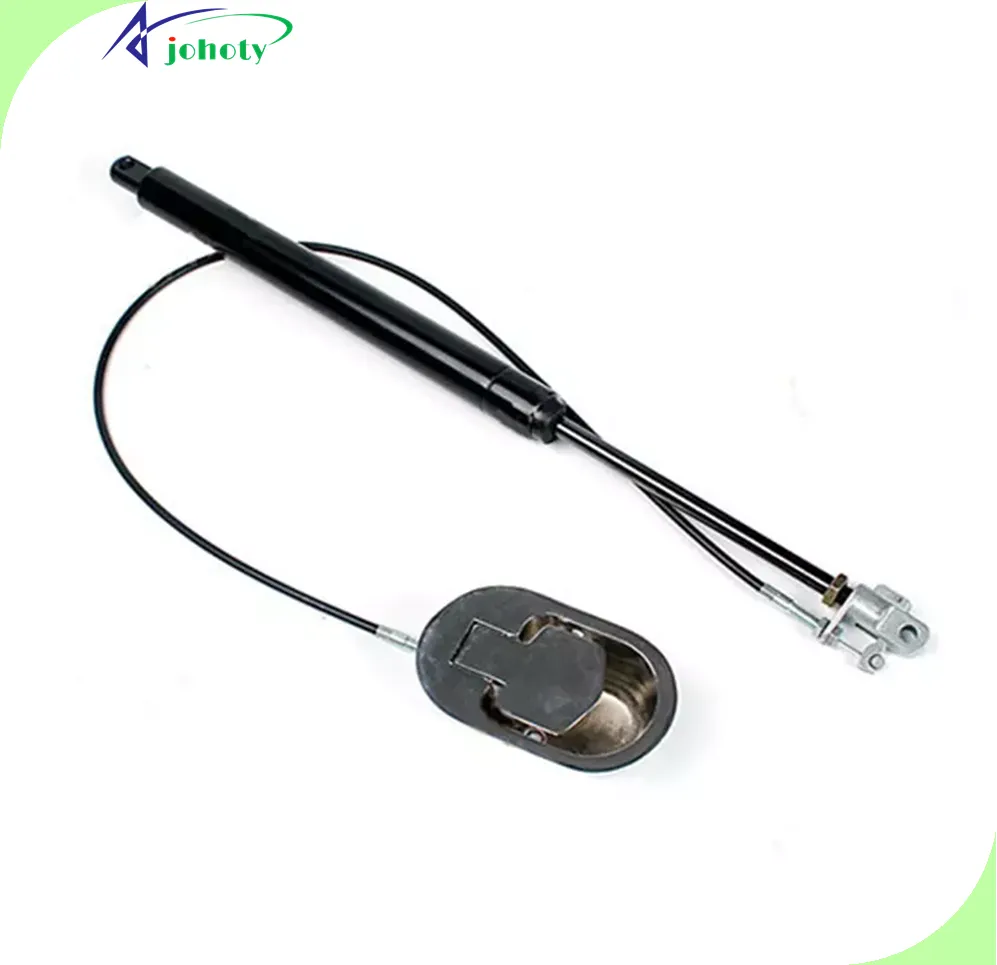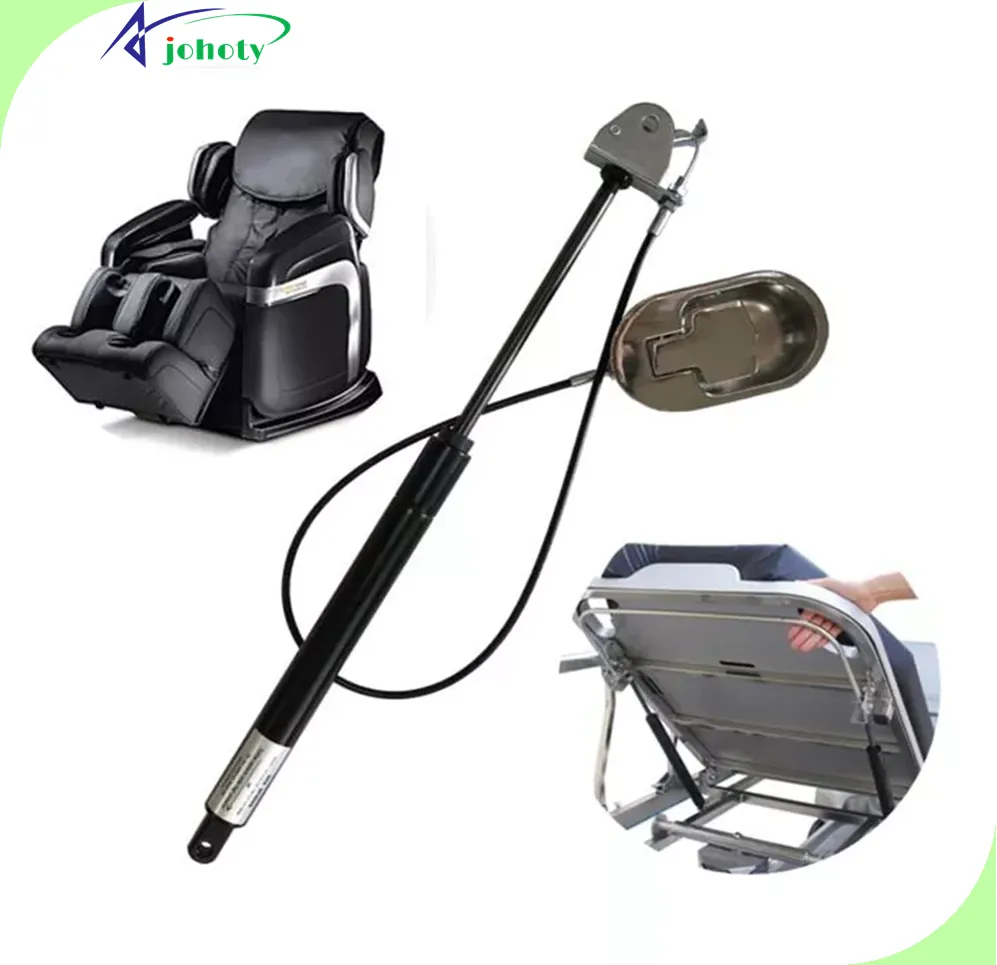 6. Custom size/pressure SUS304/316 gas spring
Model:     Furniture
Materials:  Steel, Steel, stainless steel,  Metal
Load Type:   Compression,   Gas
Force:     Custom
Dimension:    Custom
Contact Us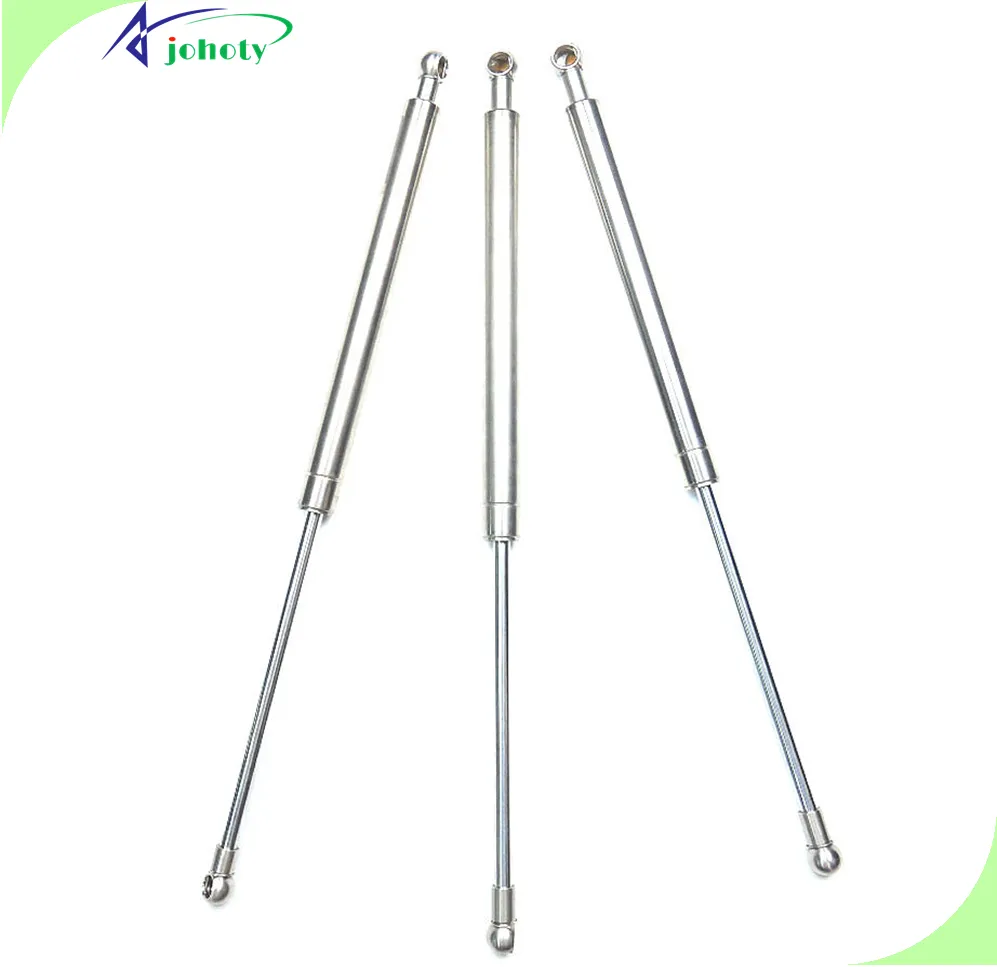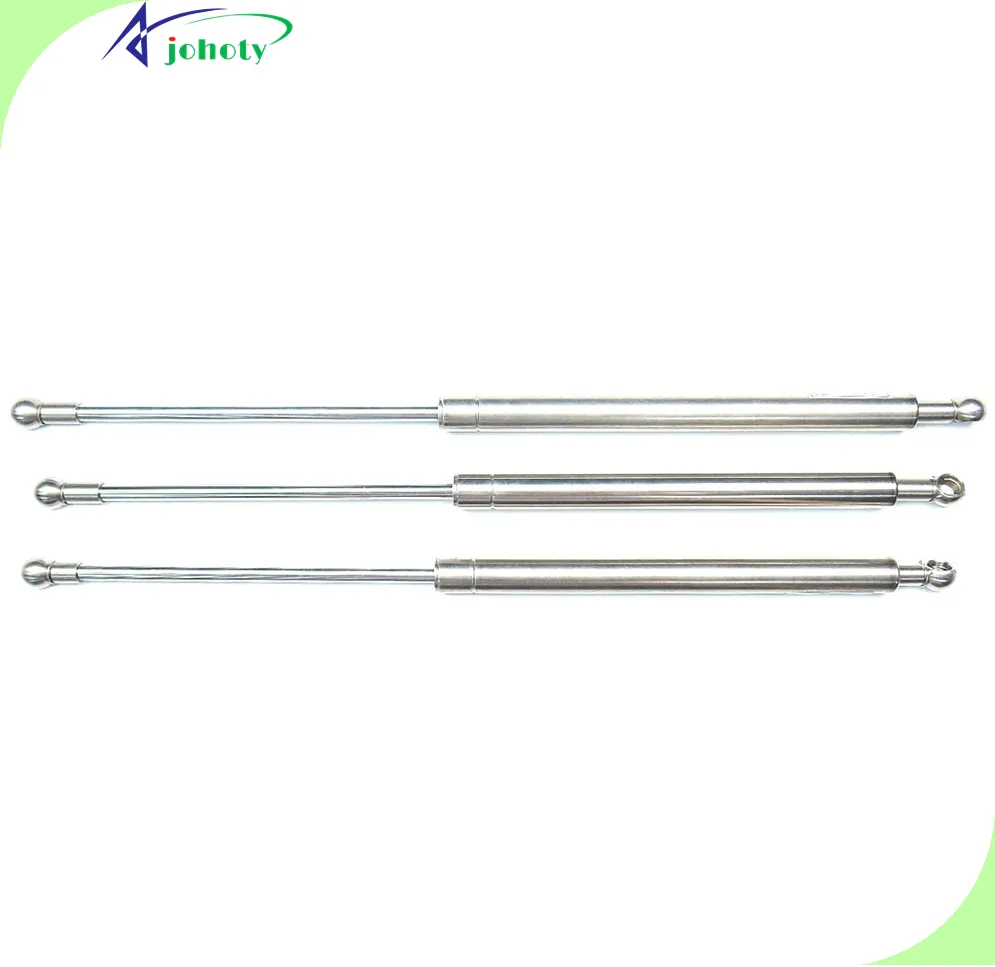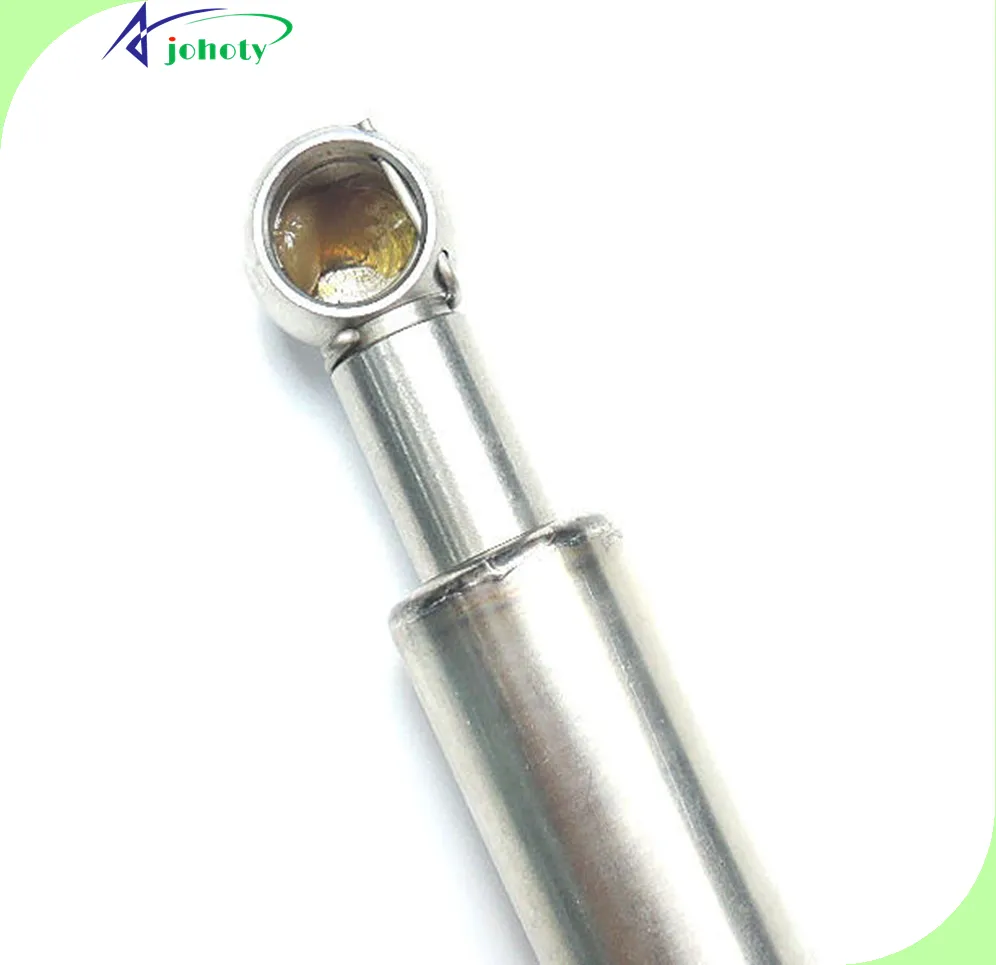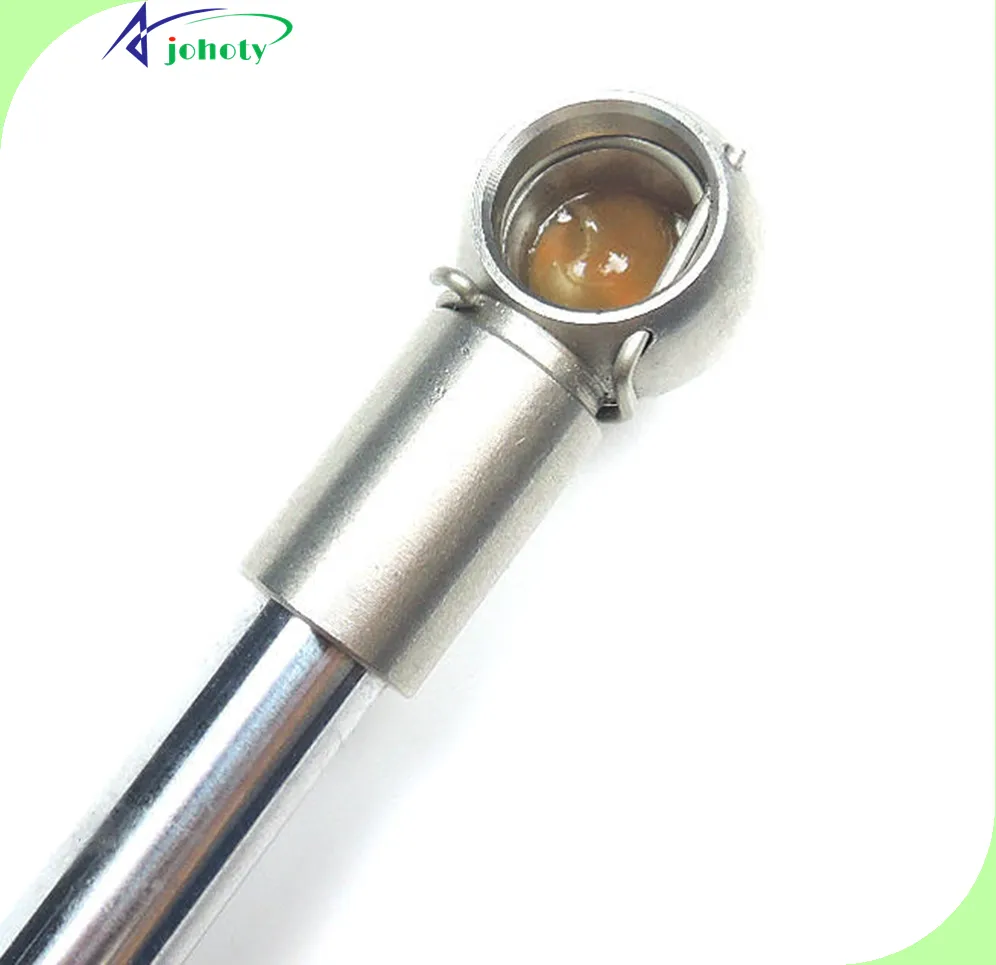 7. Custom size pressure SUS gas spring
Model:   Custom size pressure 304/316 gas spring
Materials:  Steel, SUS304/316
Load Type:   Compression
Load Capacity:      90lb
Force:    100N/200N/……1000N……
Cylinder Dimension:   18, 22, 26, 28
Rod Dimension:    8/10/12/14/16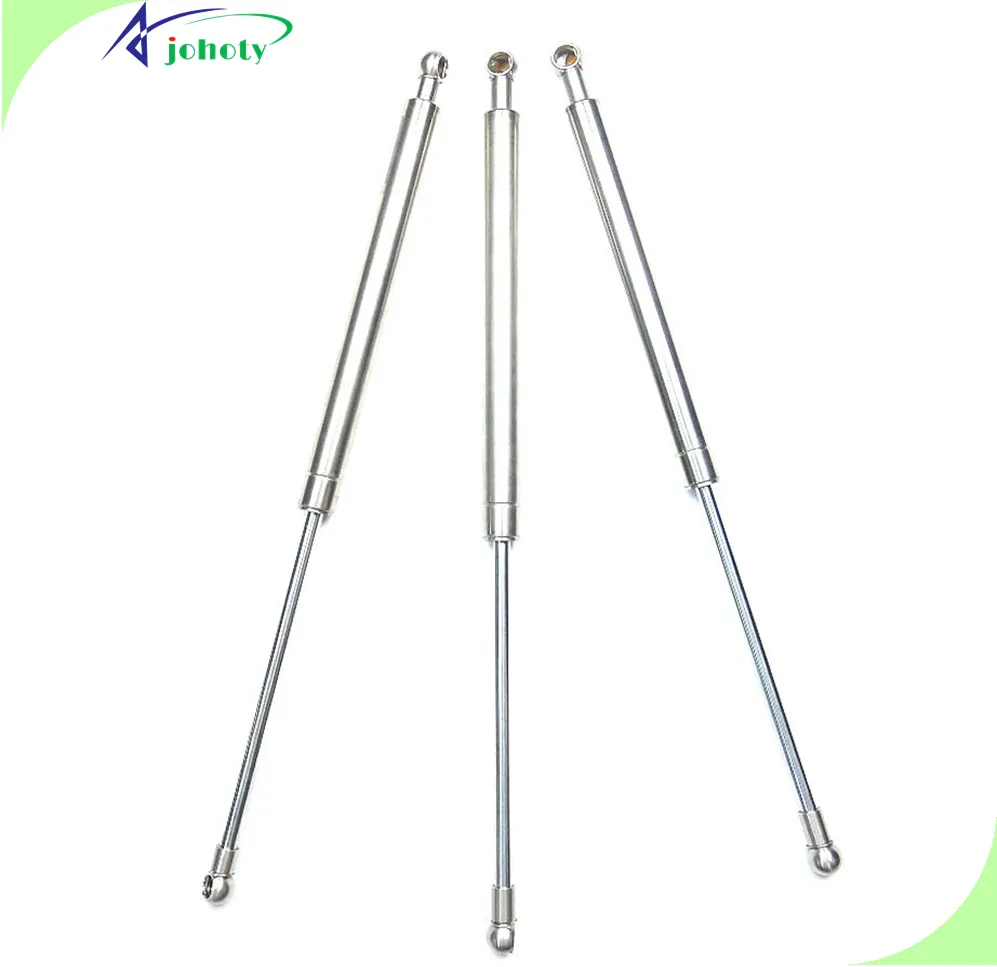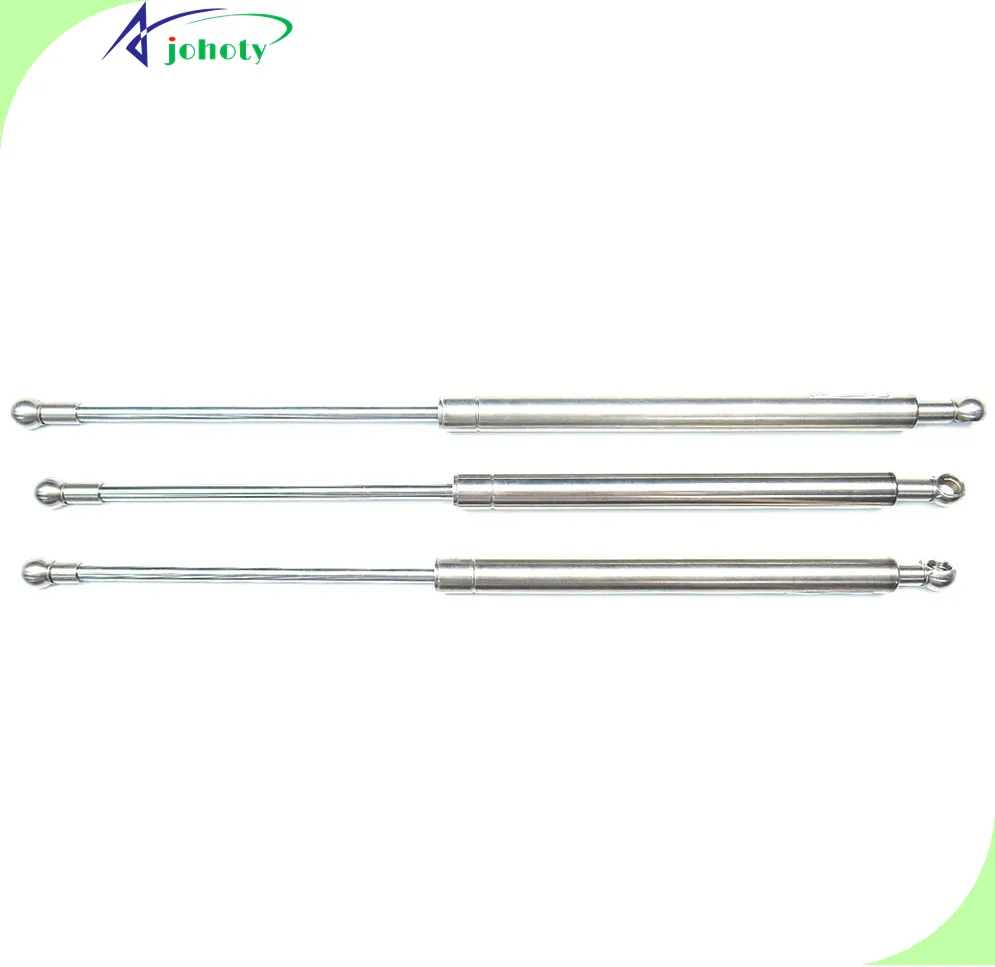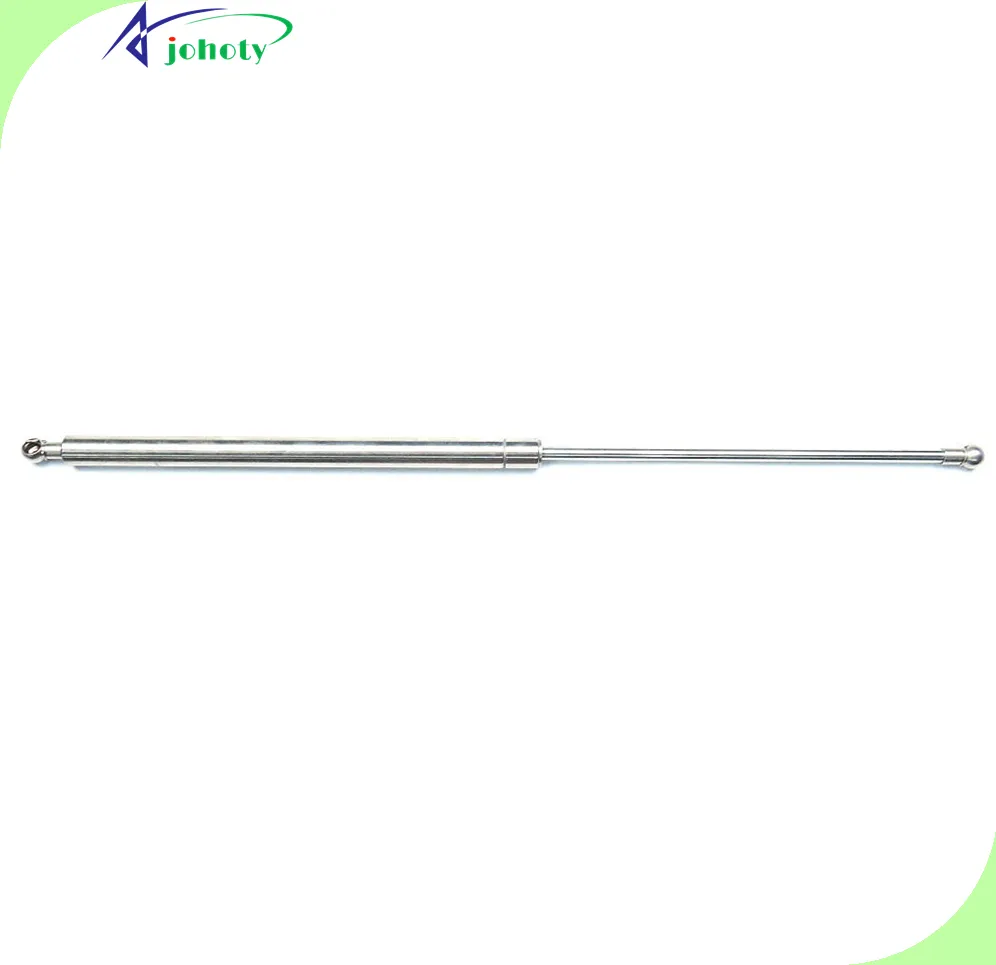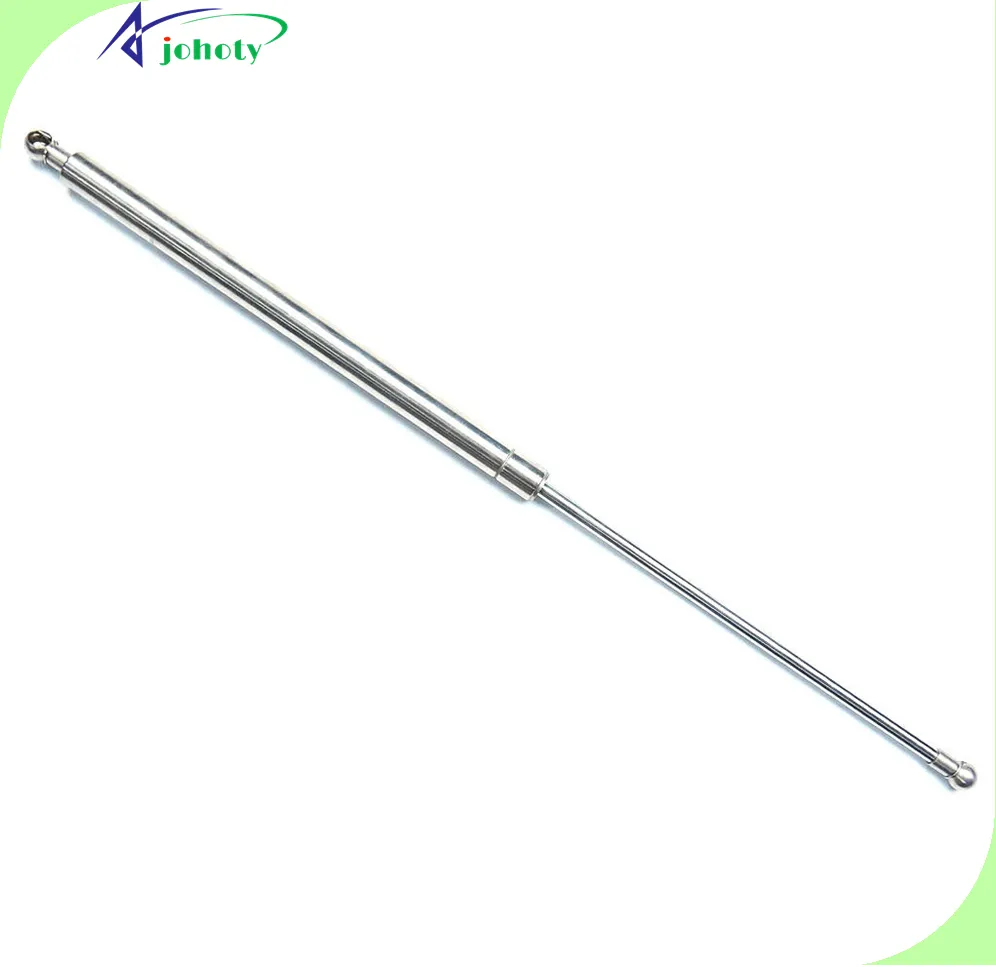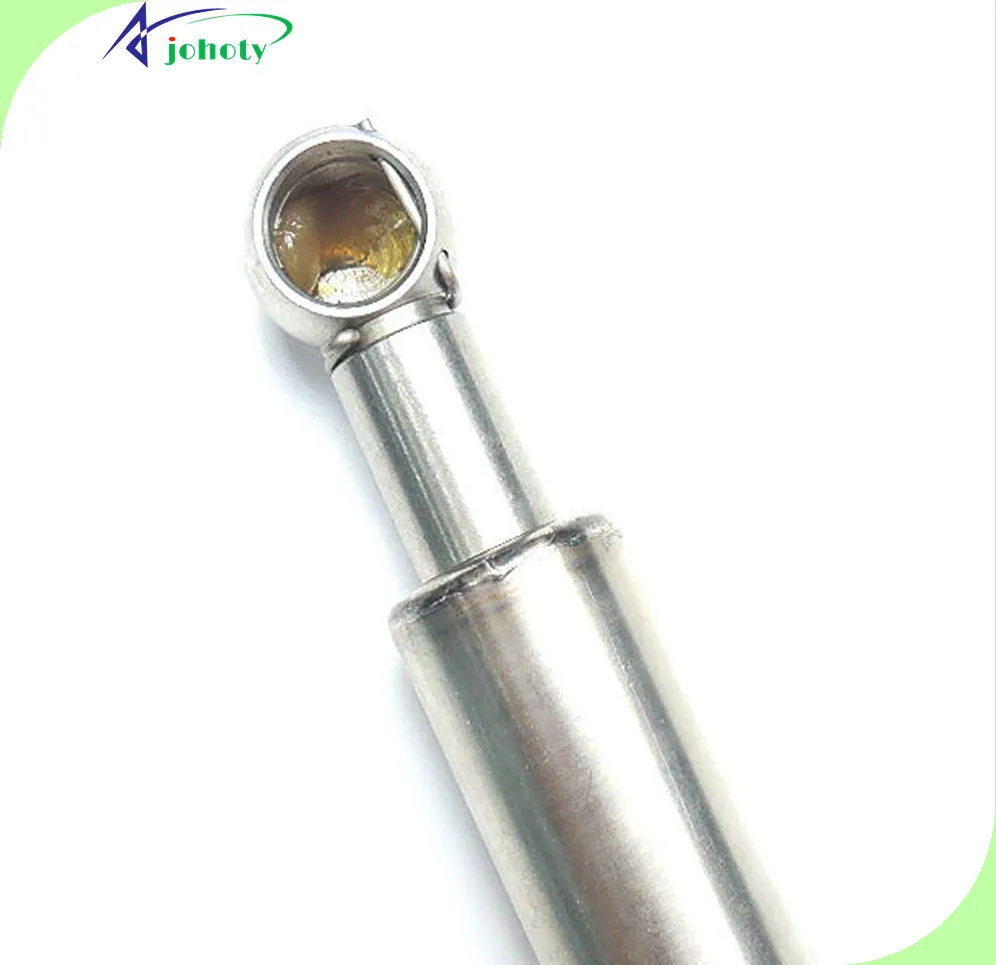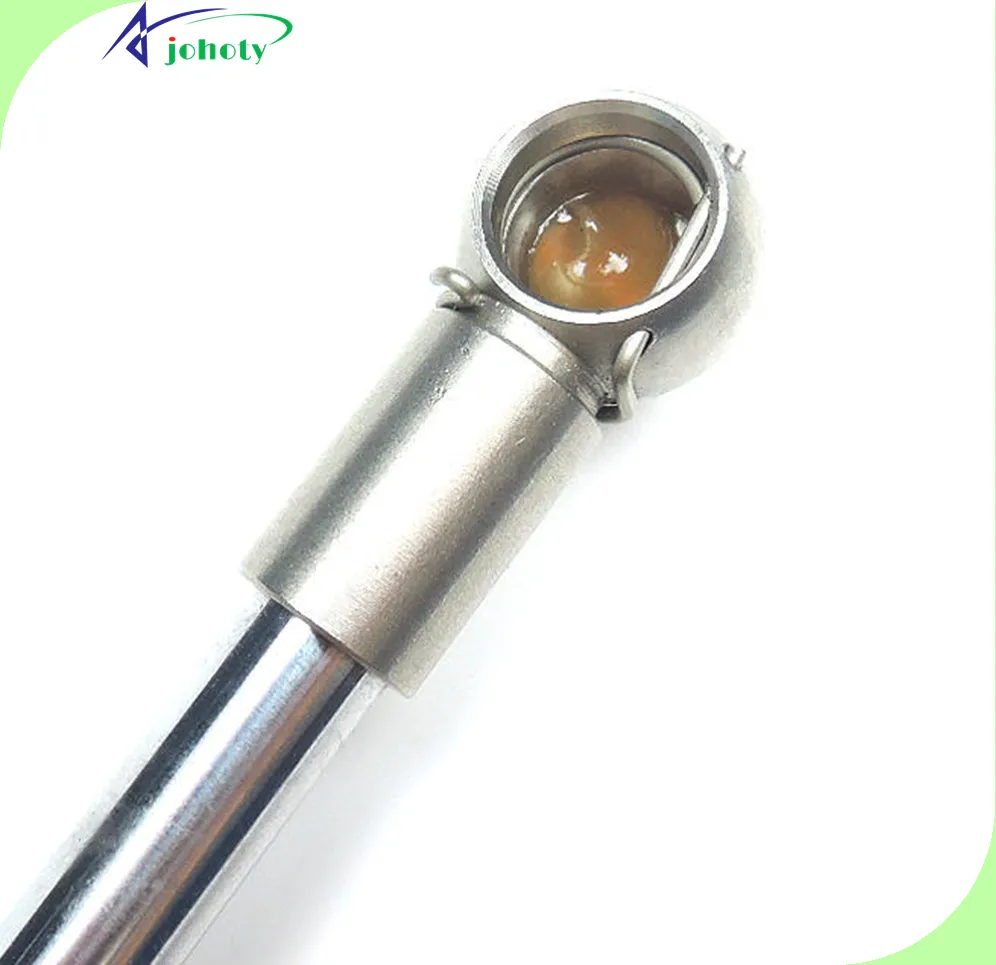 8. Customizable Gas Spring For Industrial, Furniture
Model:   Gas Spring For Industrial, Furniture
Materials:  Steel, SUS304/316
Load Type:    TORSION
Load Capacity:      90lb
Wire Gauge:    18
Force/Dimension:    Custom (100~1000mm)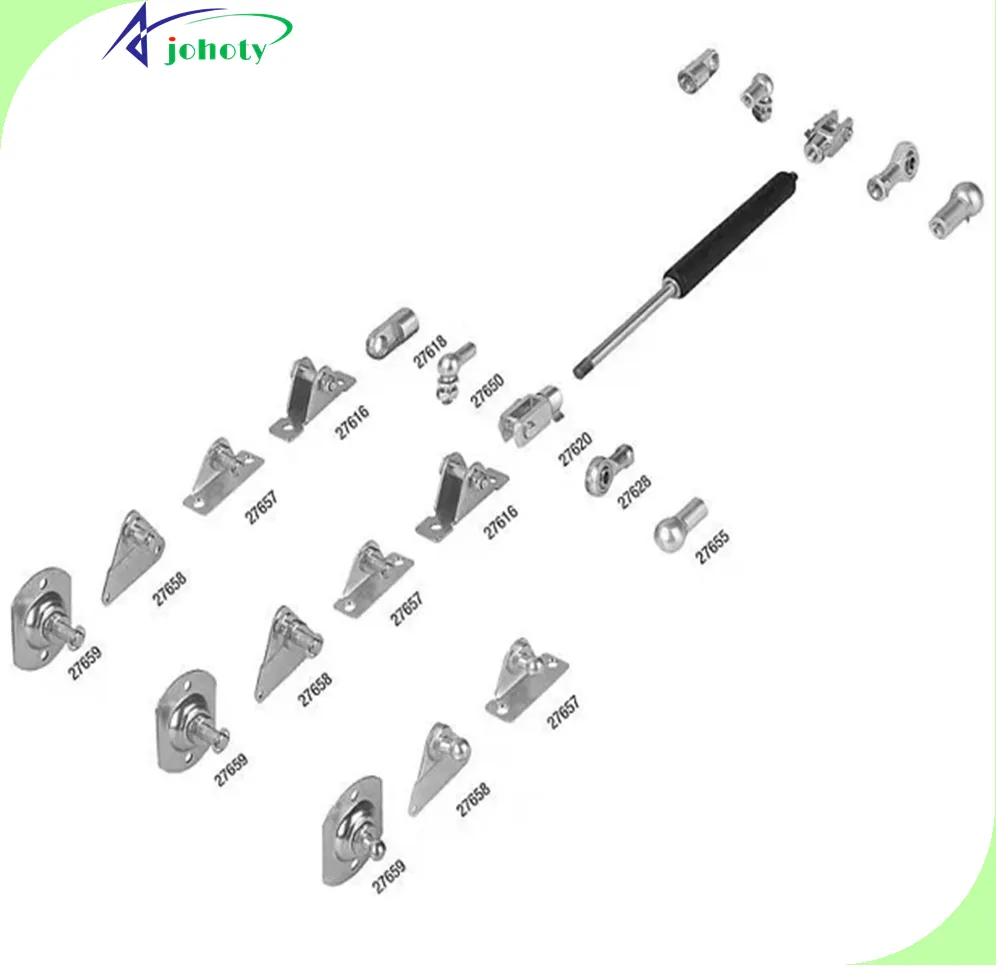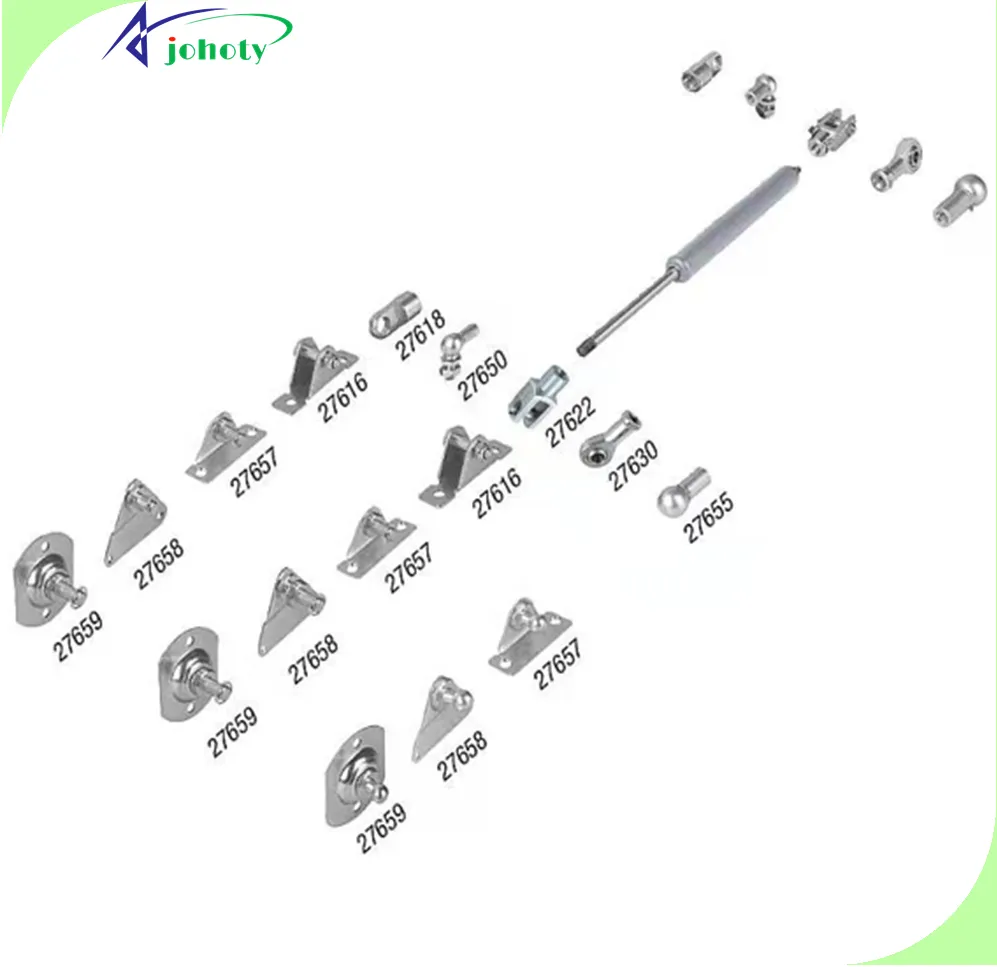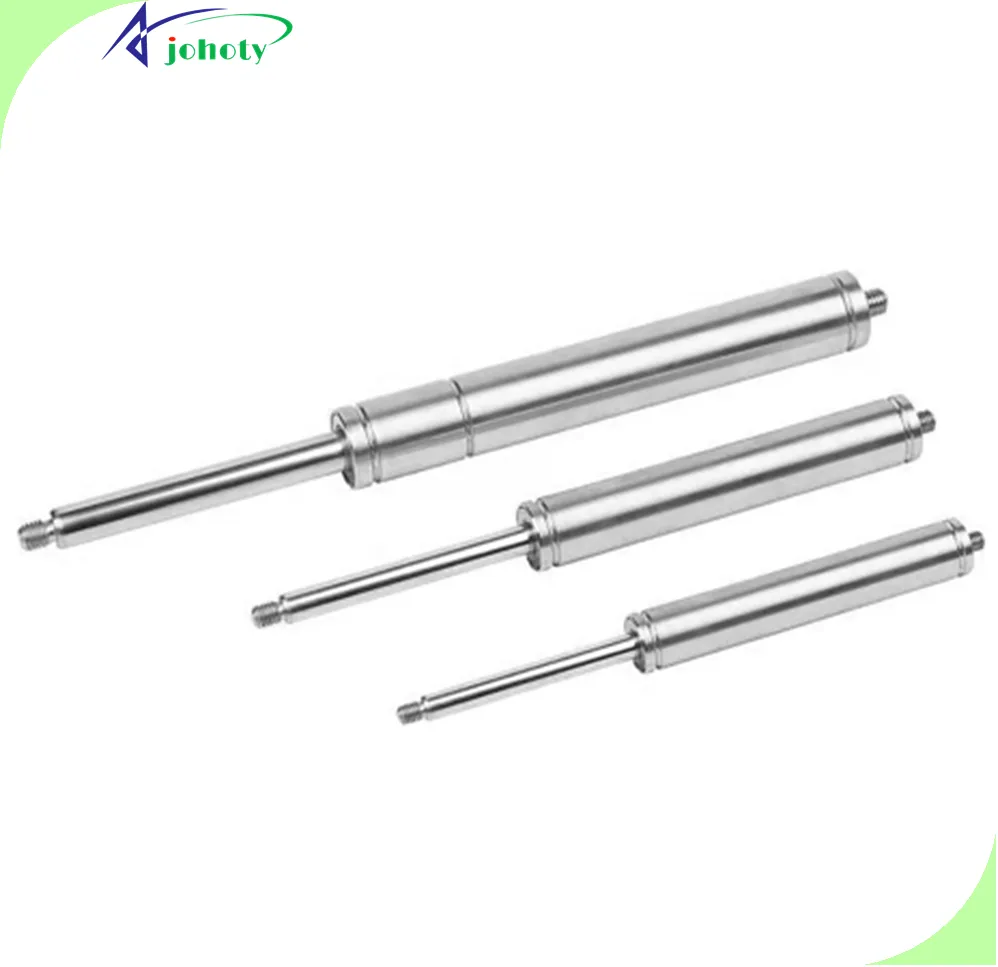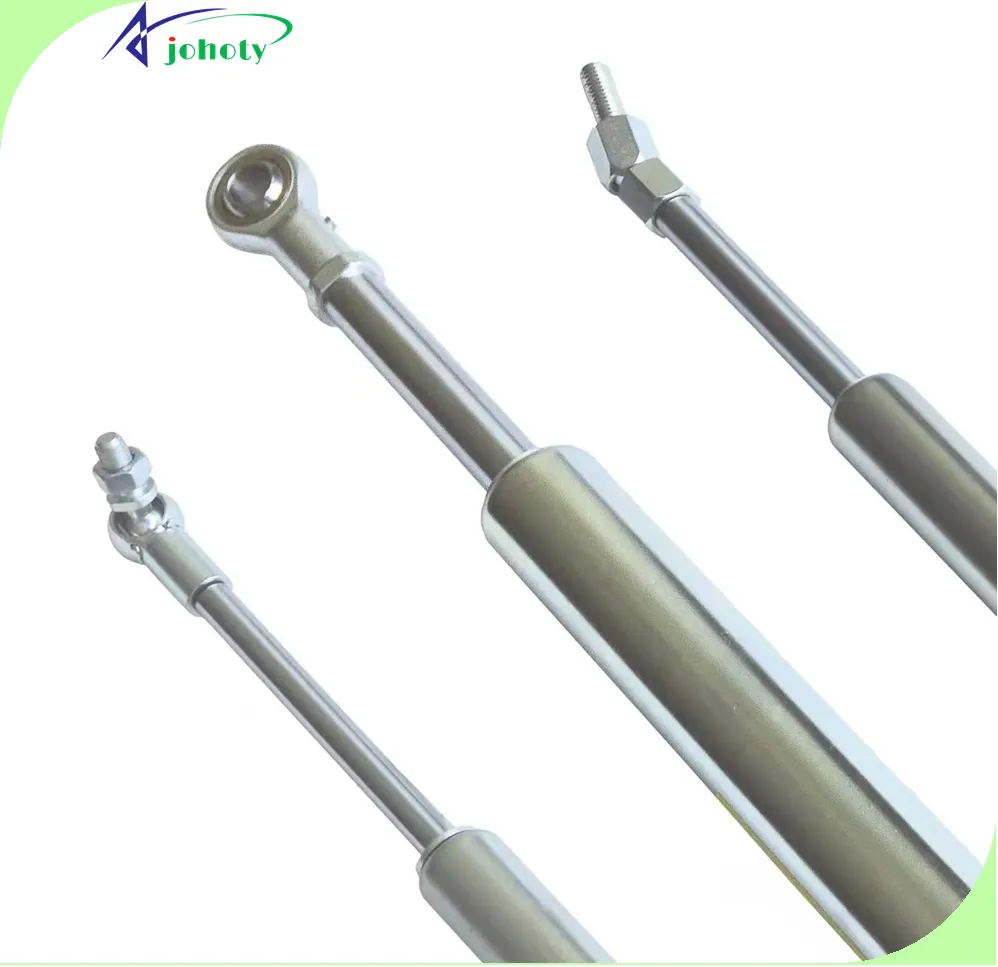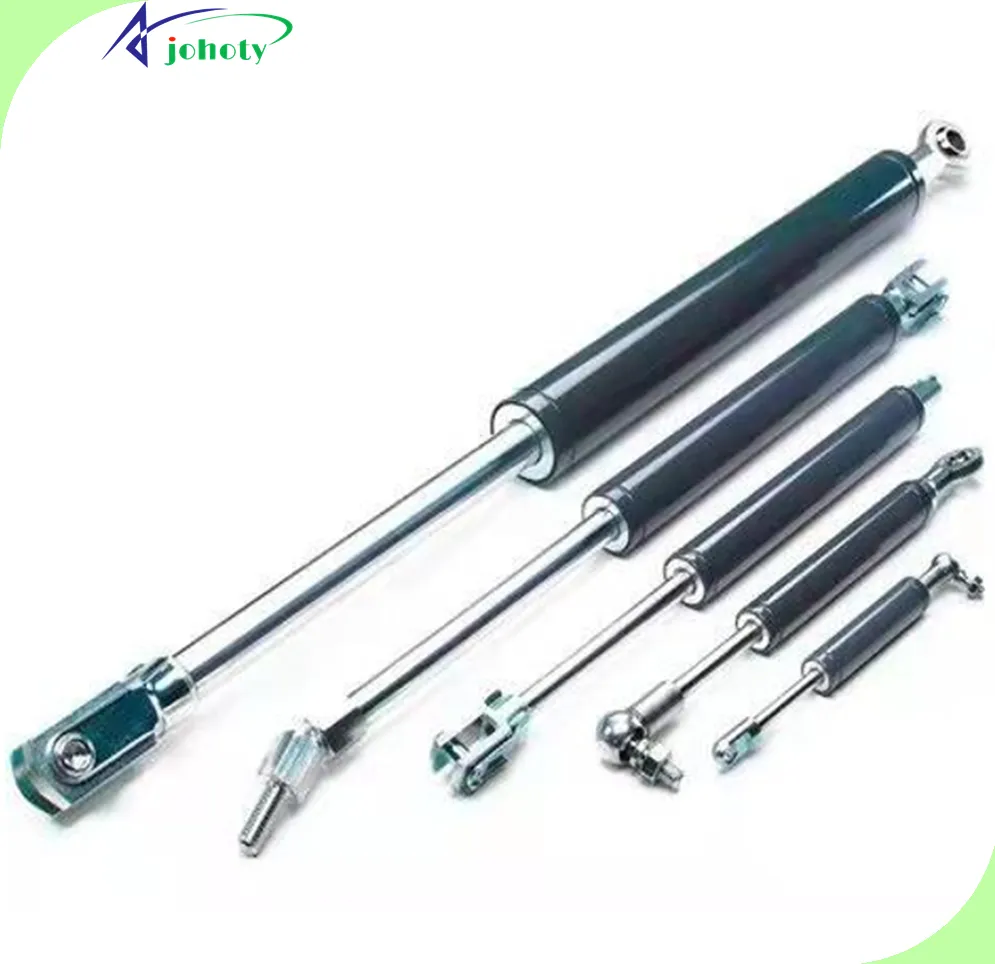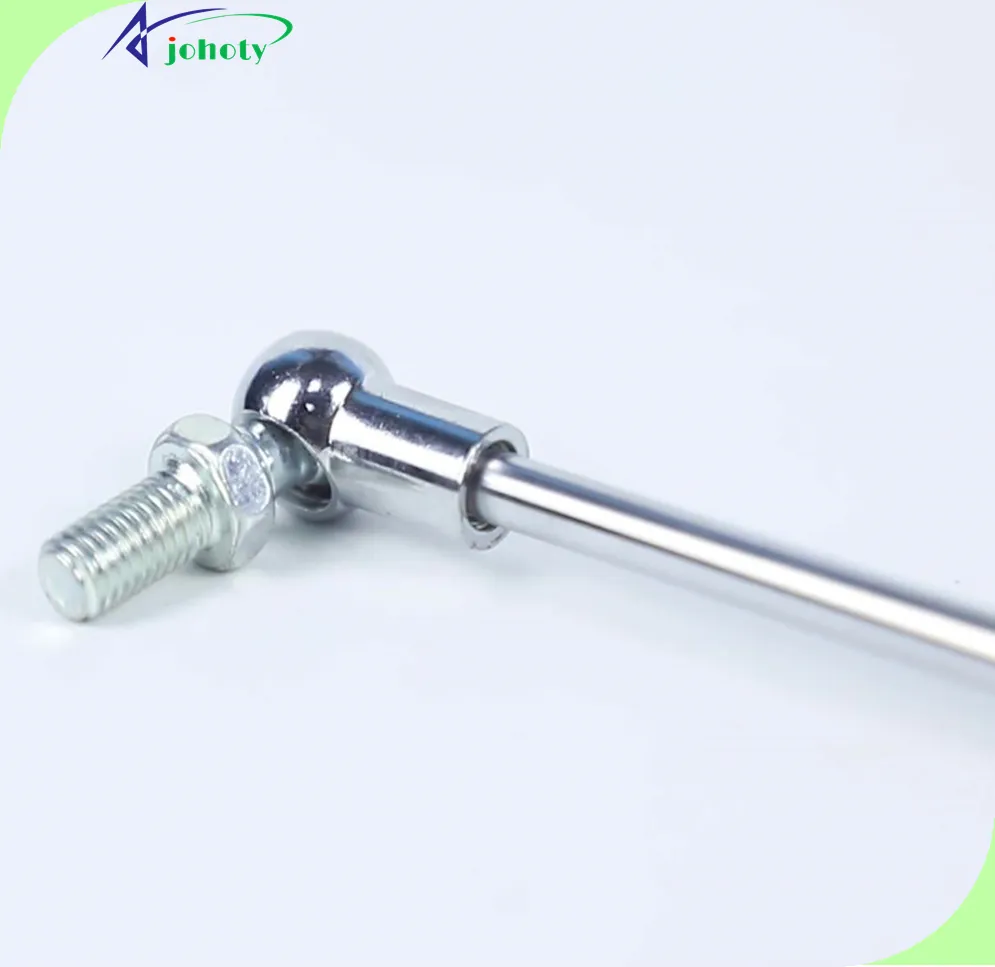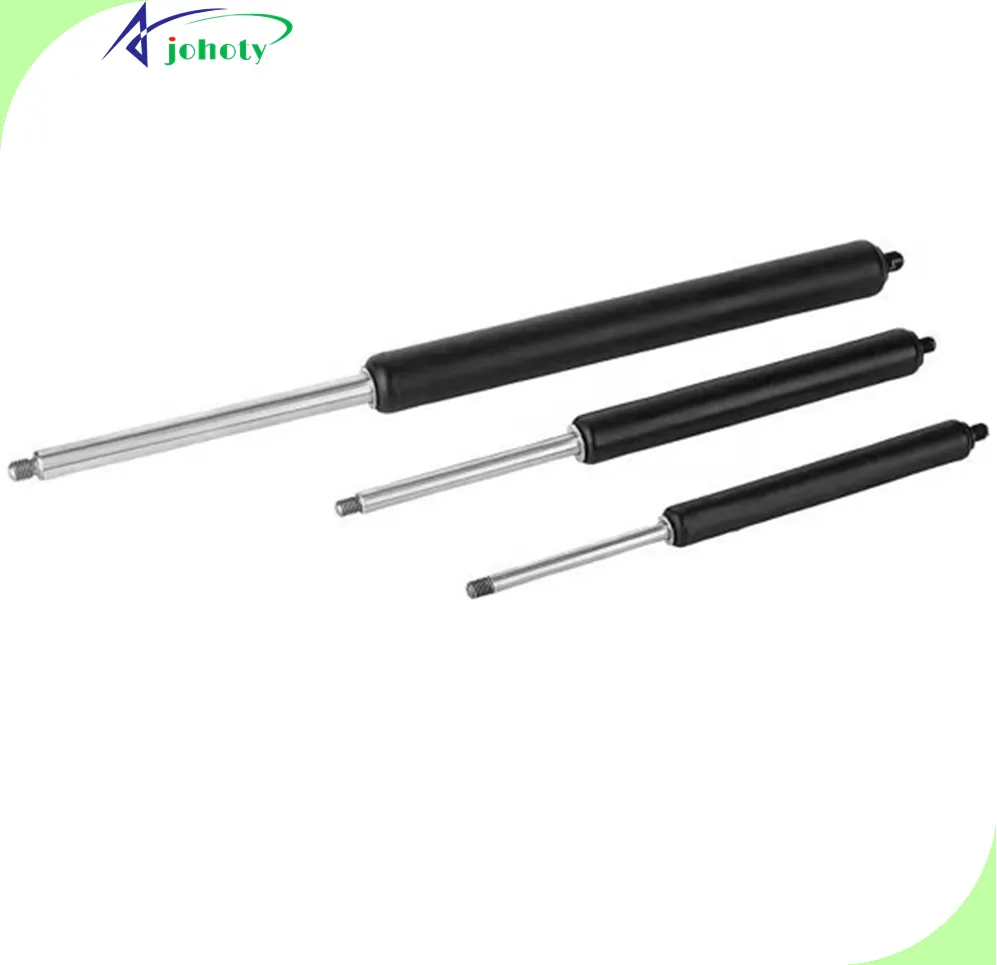 9. Customizable 250-1500mm Gas Spring
Model:  Customizable 250-1500mm Gas Spring
Materials:  Steel, SUS304/316
Load Type:    Compression
Load Capacity:      90lb,  50lb,  55lb,  20lb, 10lb
Wire Gauge:    18
Force/Dimension:    Custom (250~1500mm)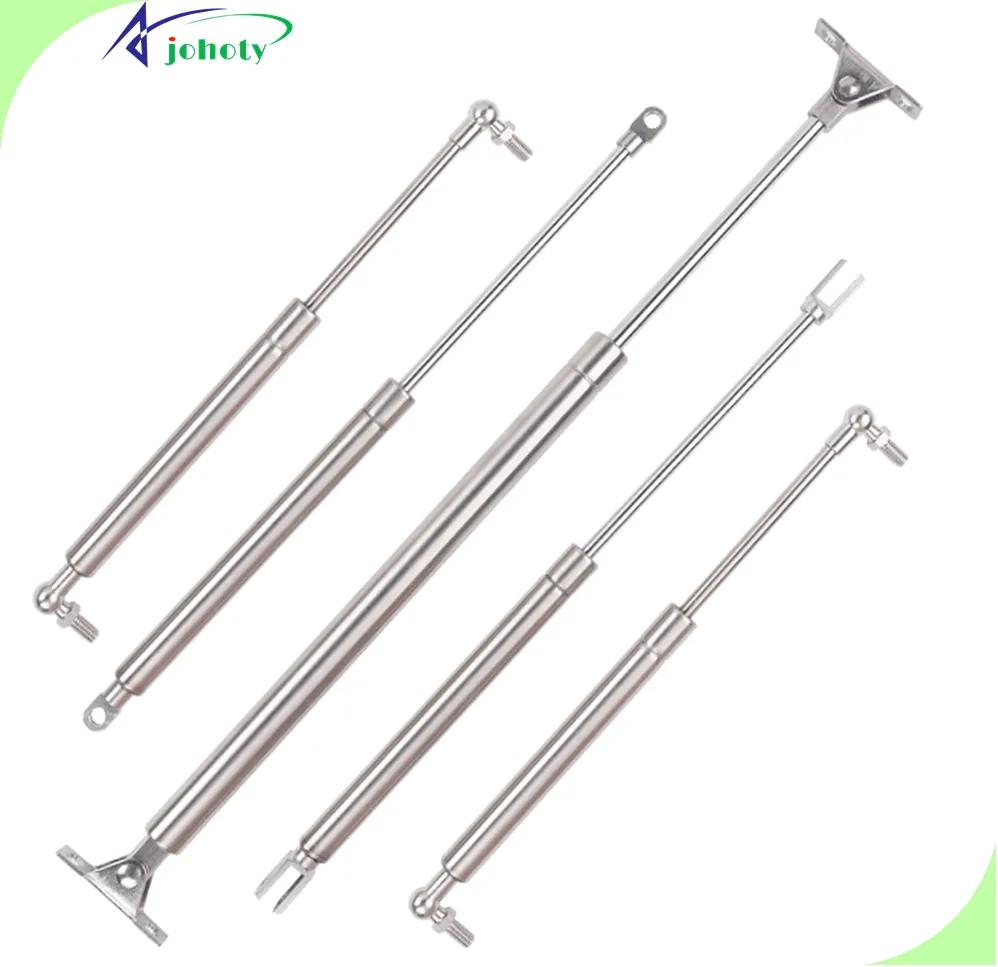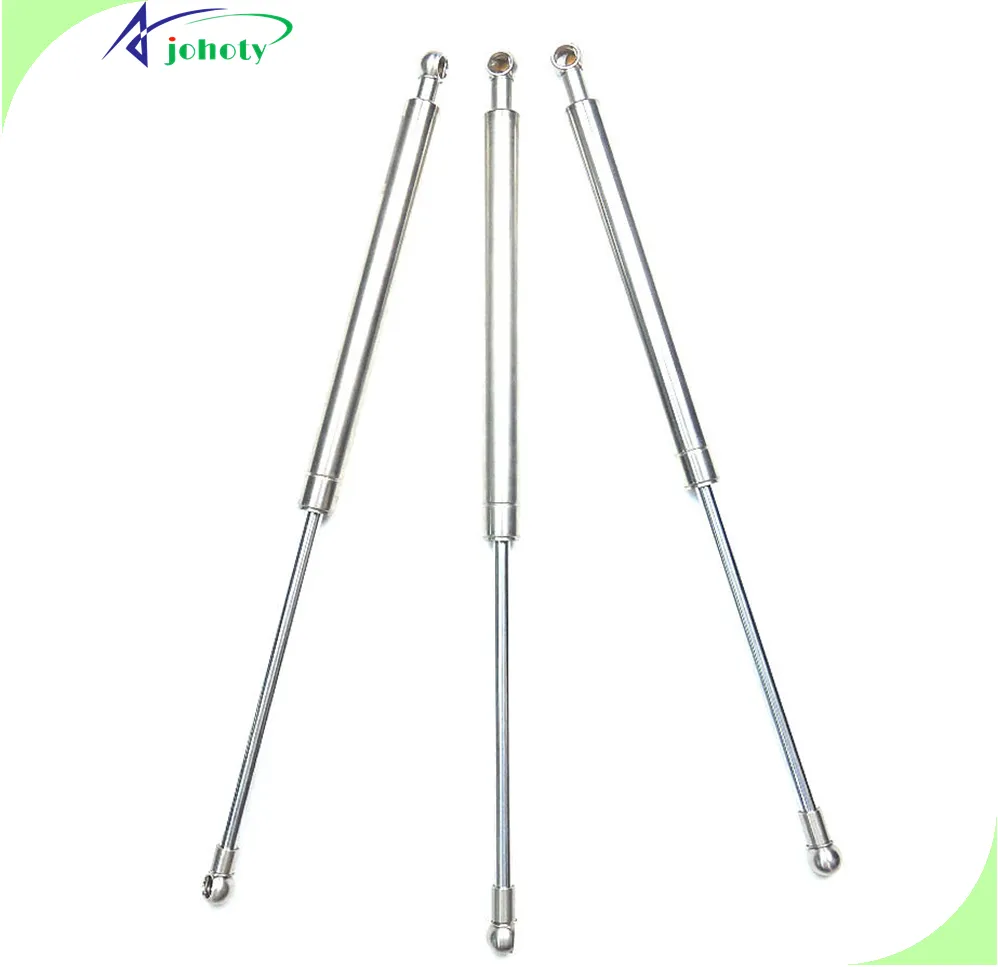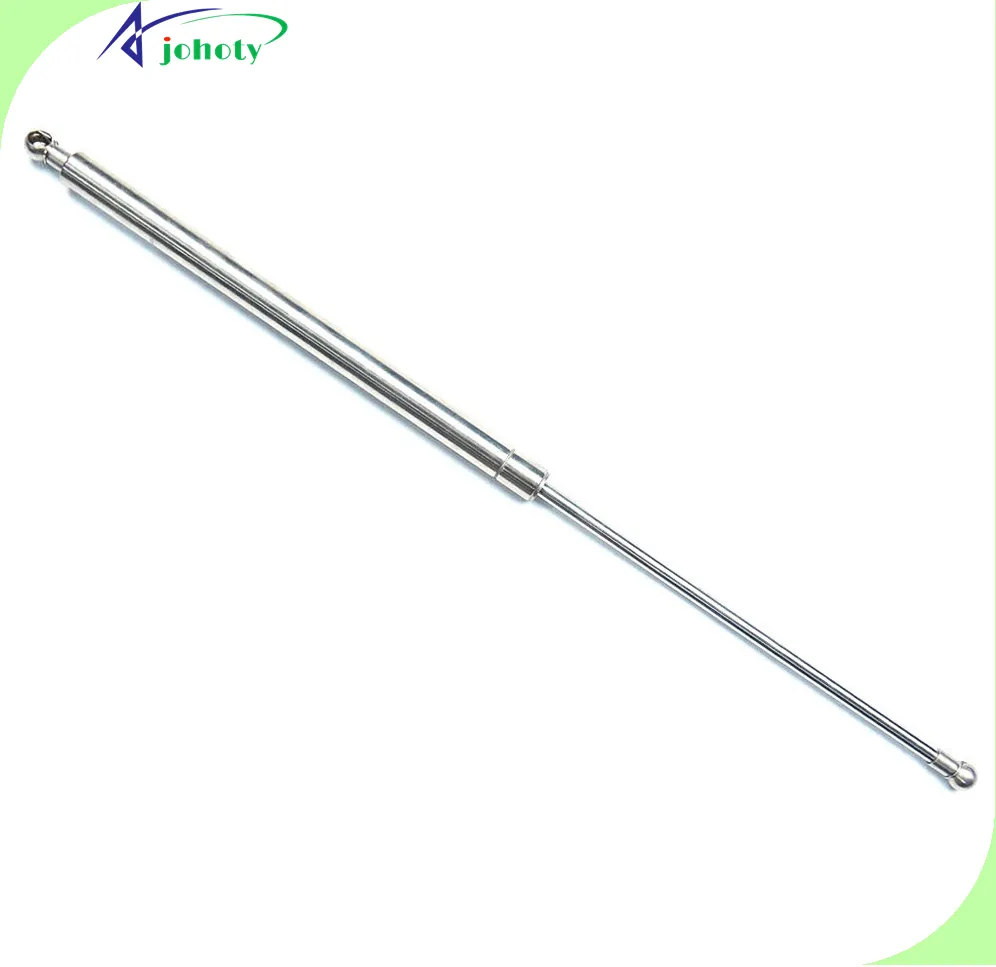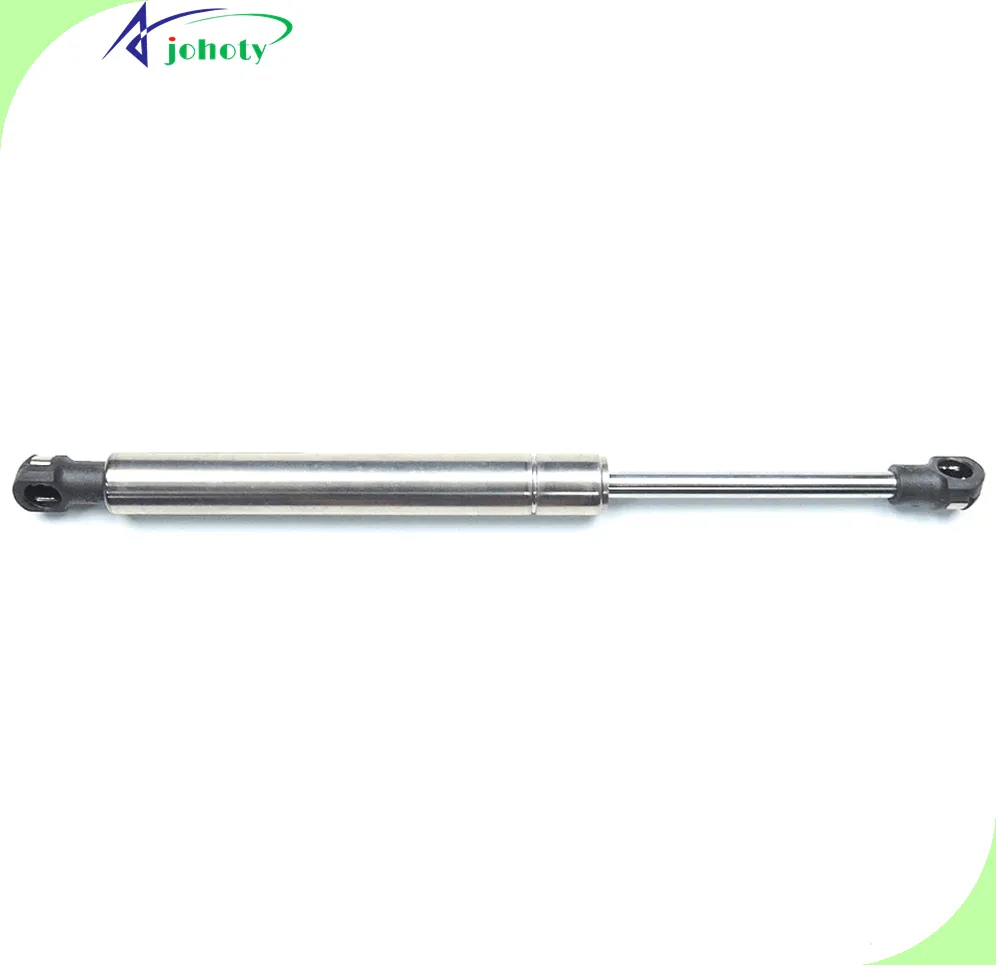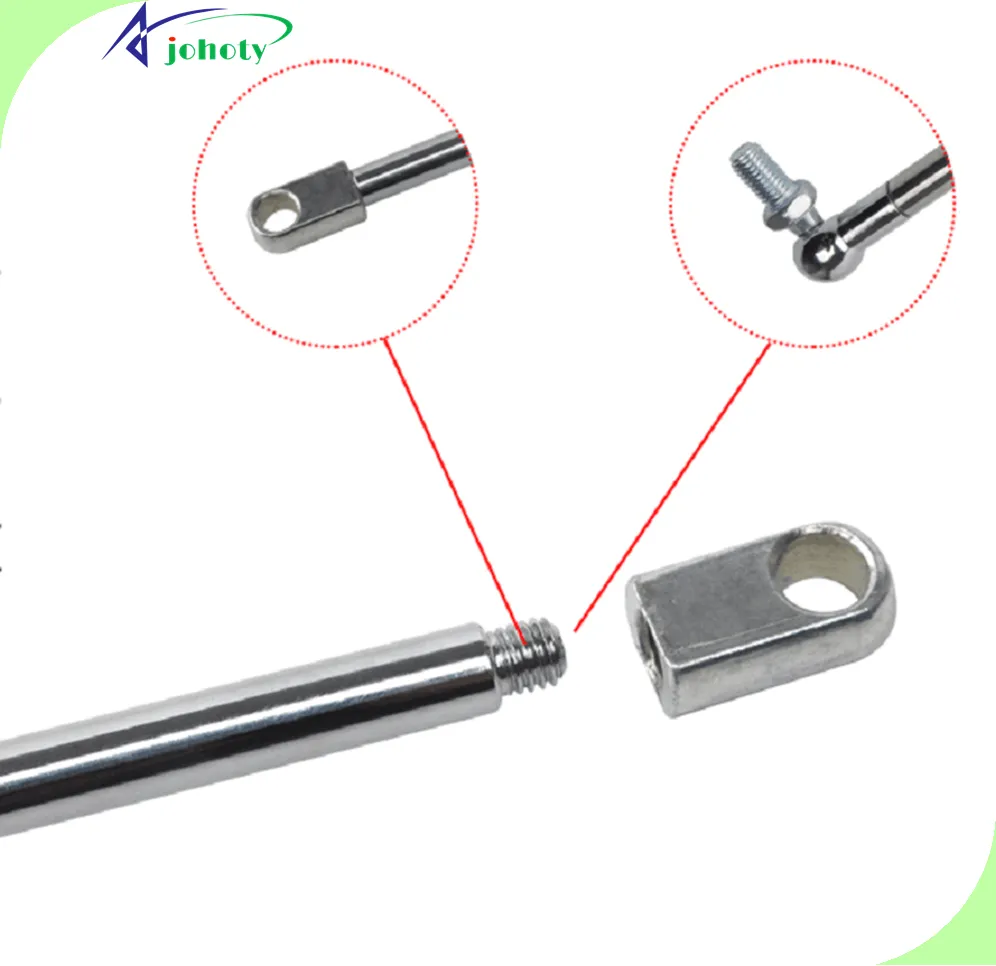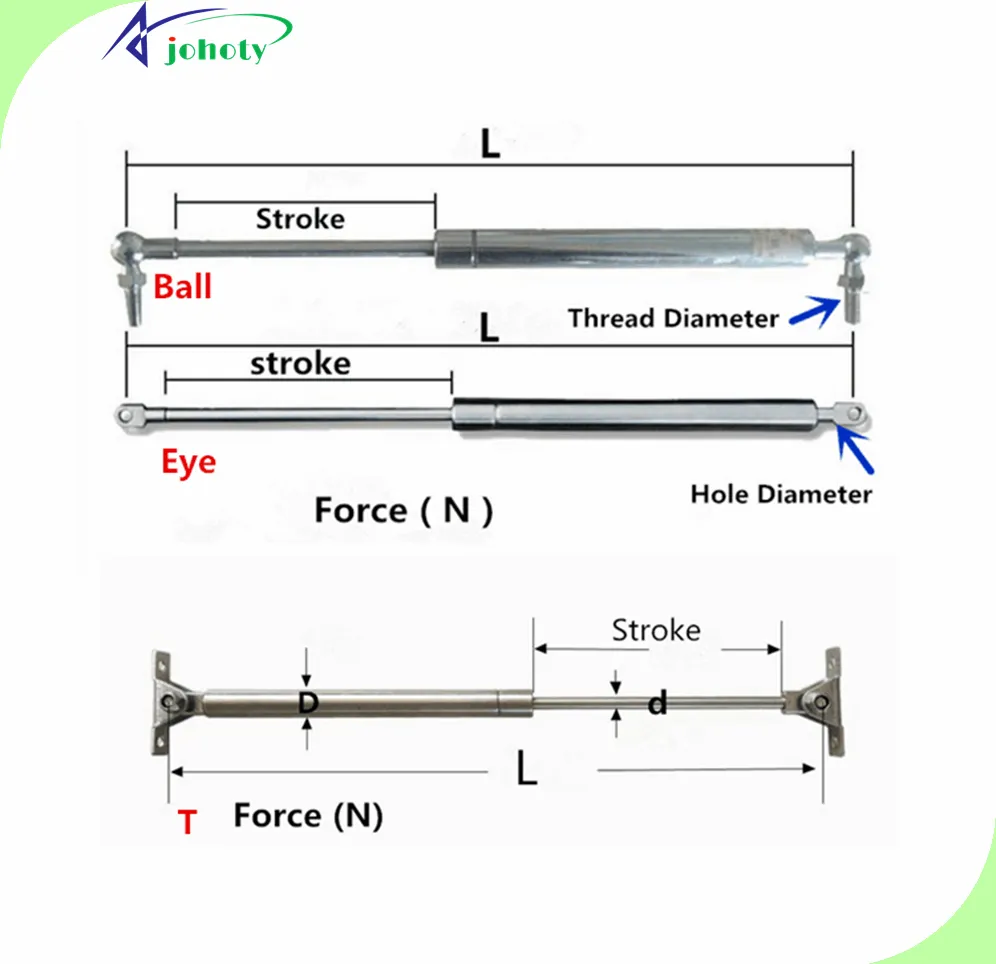 10. Customized 250-1500mm gas spring of furniture
Model:  250-1500mm Furniture Gas Spring
Materials:  Steel, SUS304/316
Load Type:    Compression
Load Capacity:      50lb,  20lb
Wire Gauge:    18
Force/Dimension:    Custom (250~1500mm)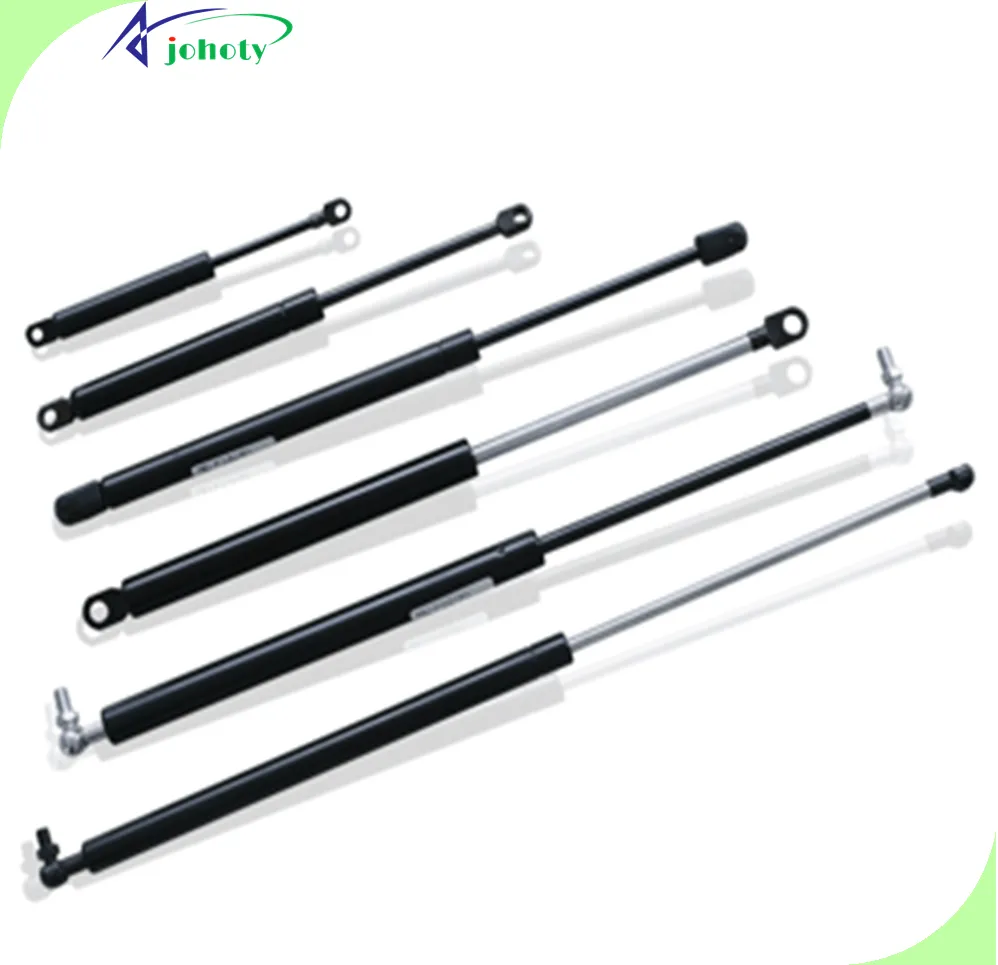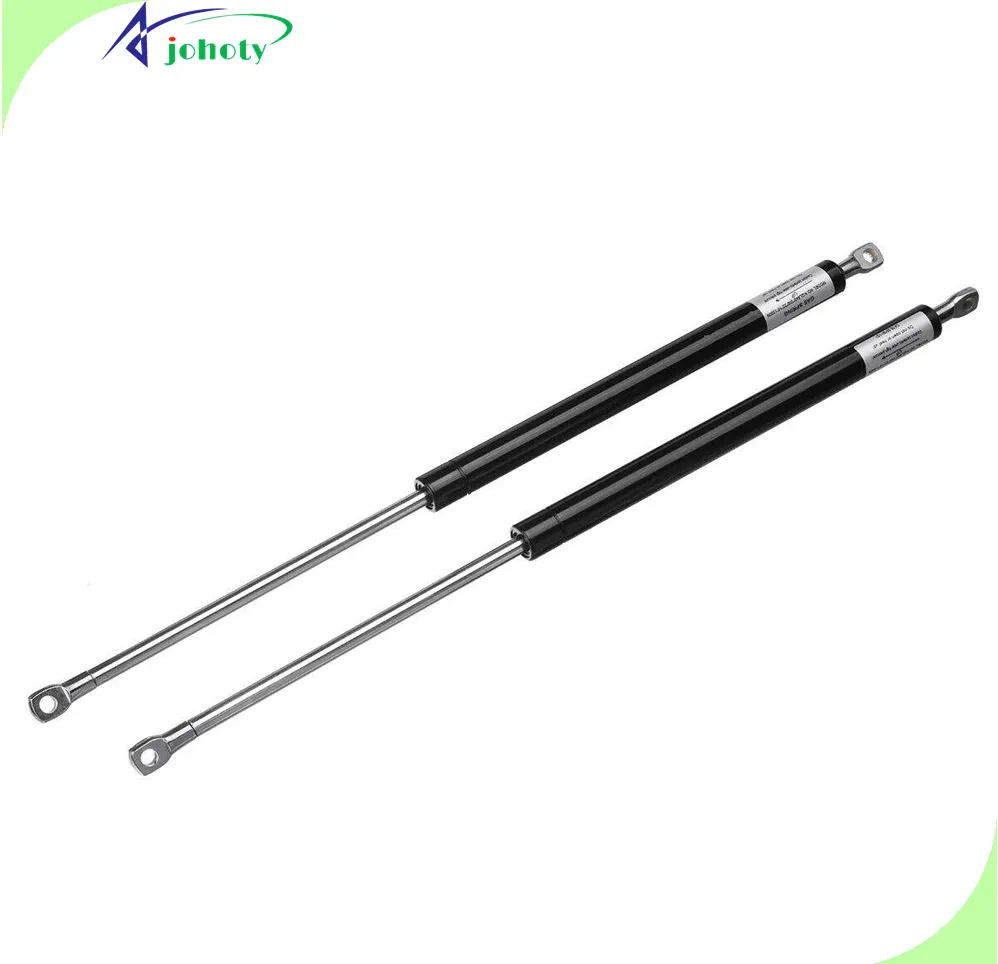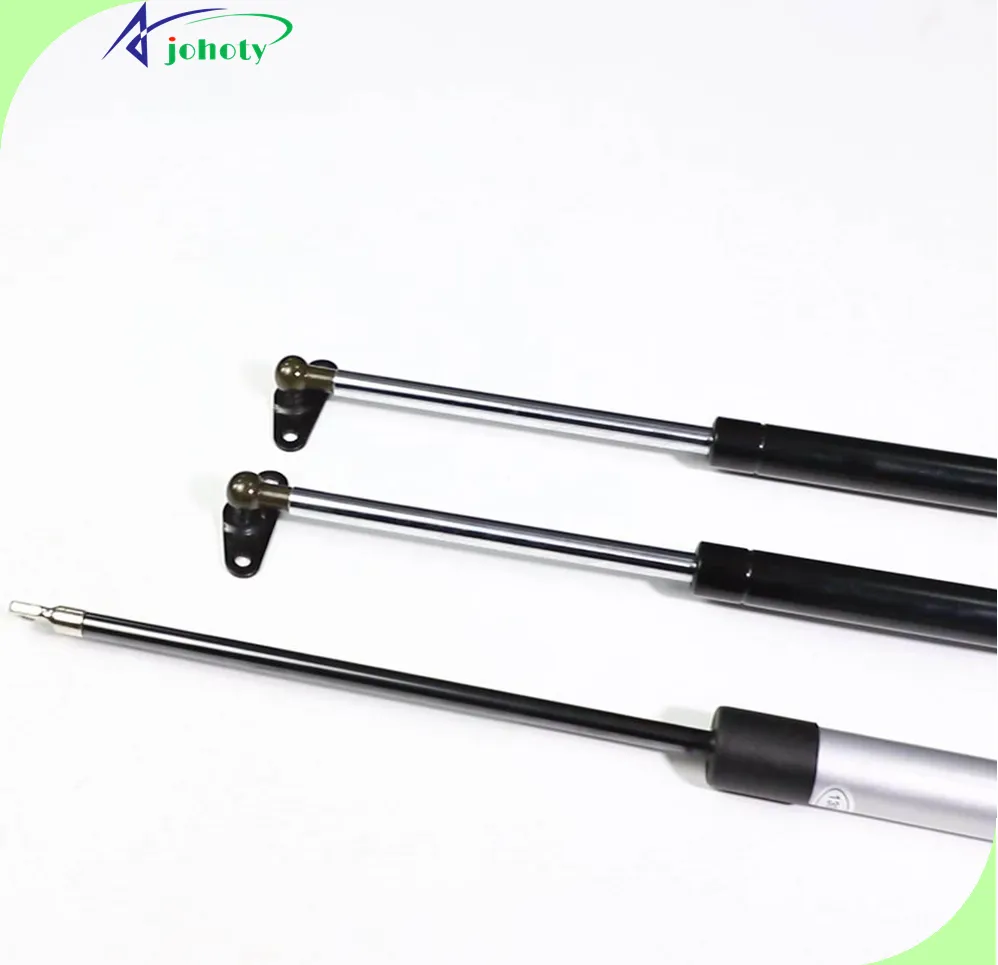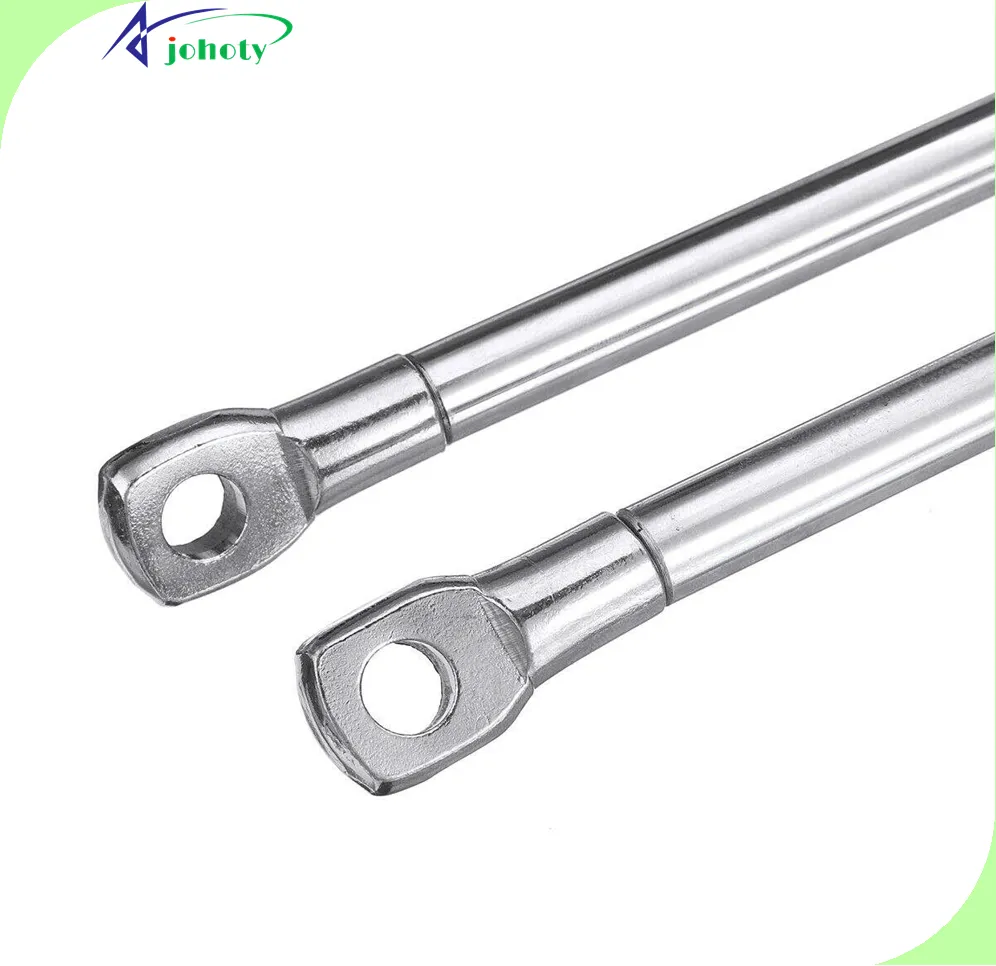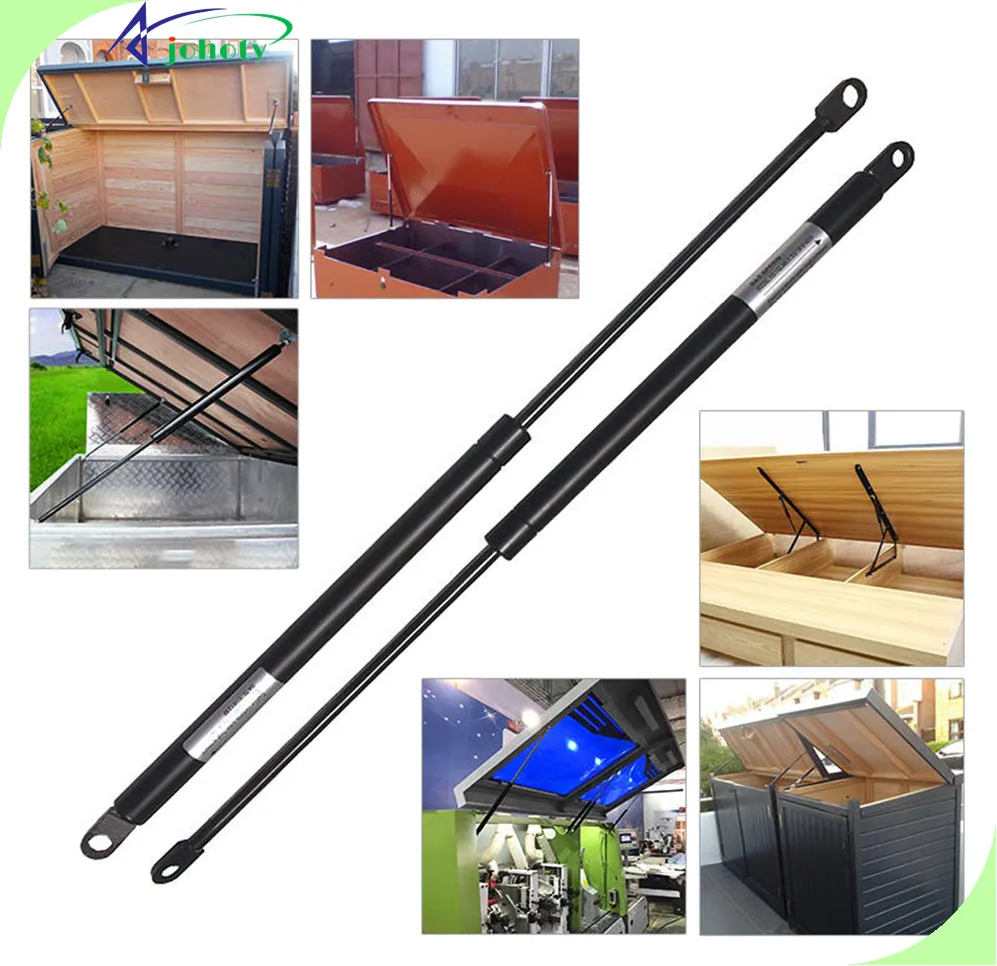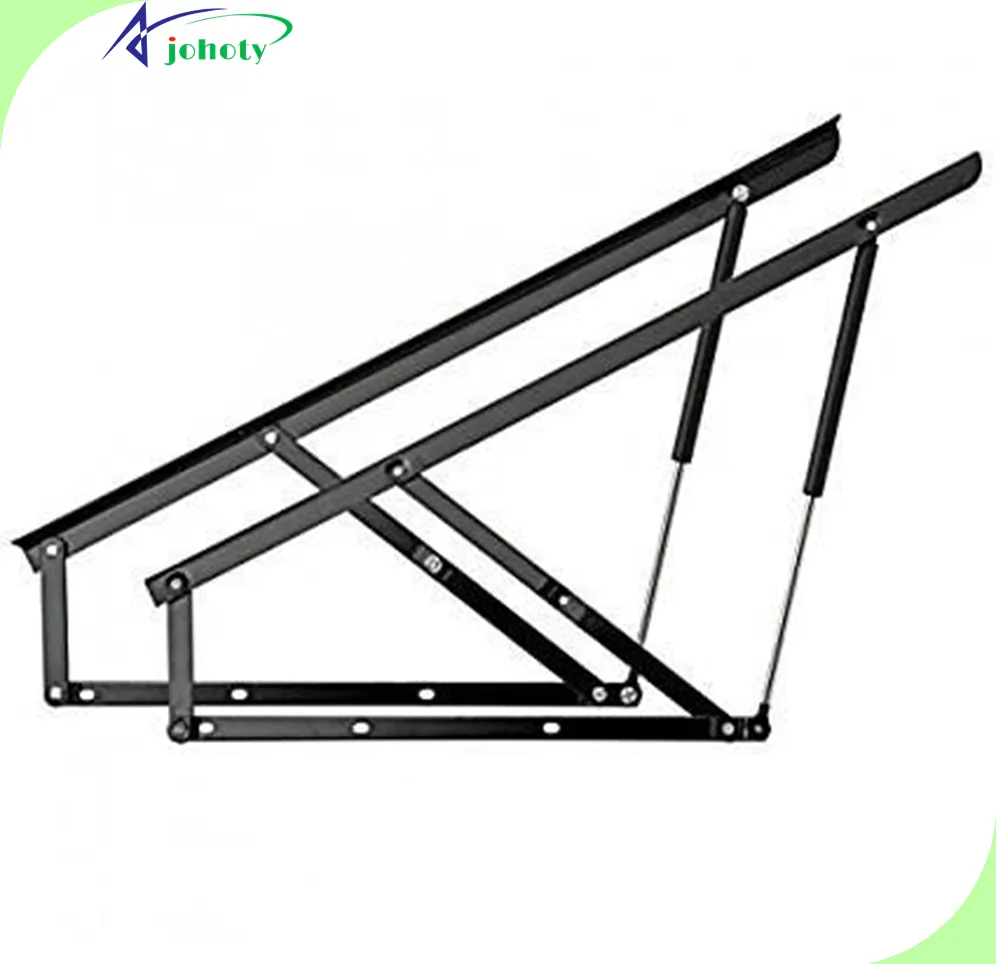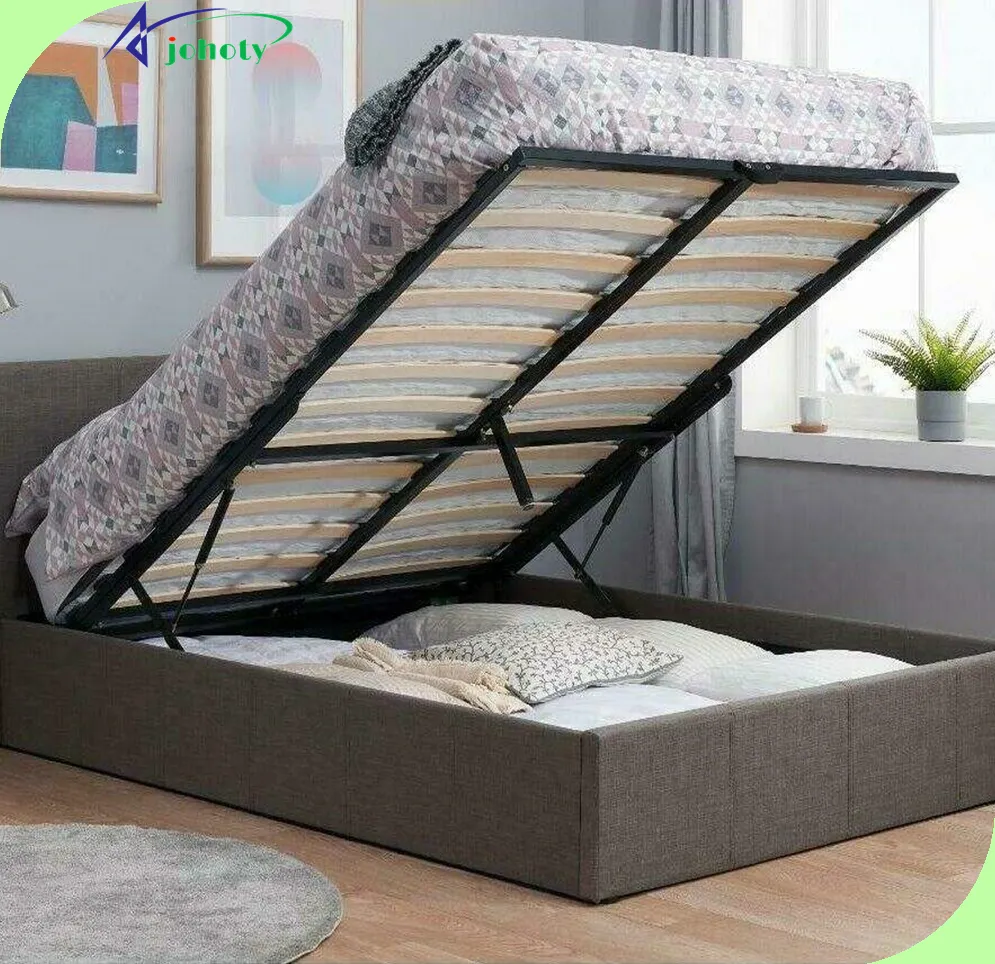 11. Gas Spring of Furniture
Model:  Furniture Gas Spring
Materials:  SUS304, SUS316, Steel
Load Type:    Compression
Load Capacity:      50lb
Wire Gauge:    18
Force/Dimension:    Custom (250~1500mm)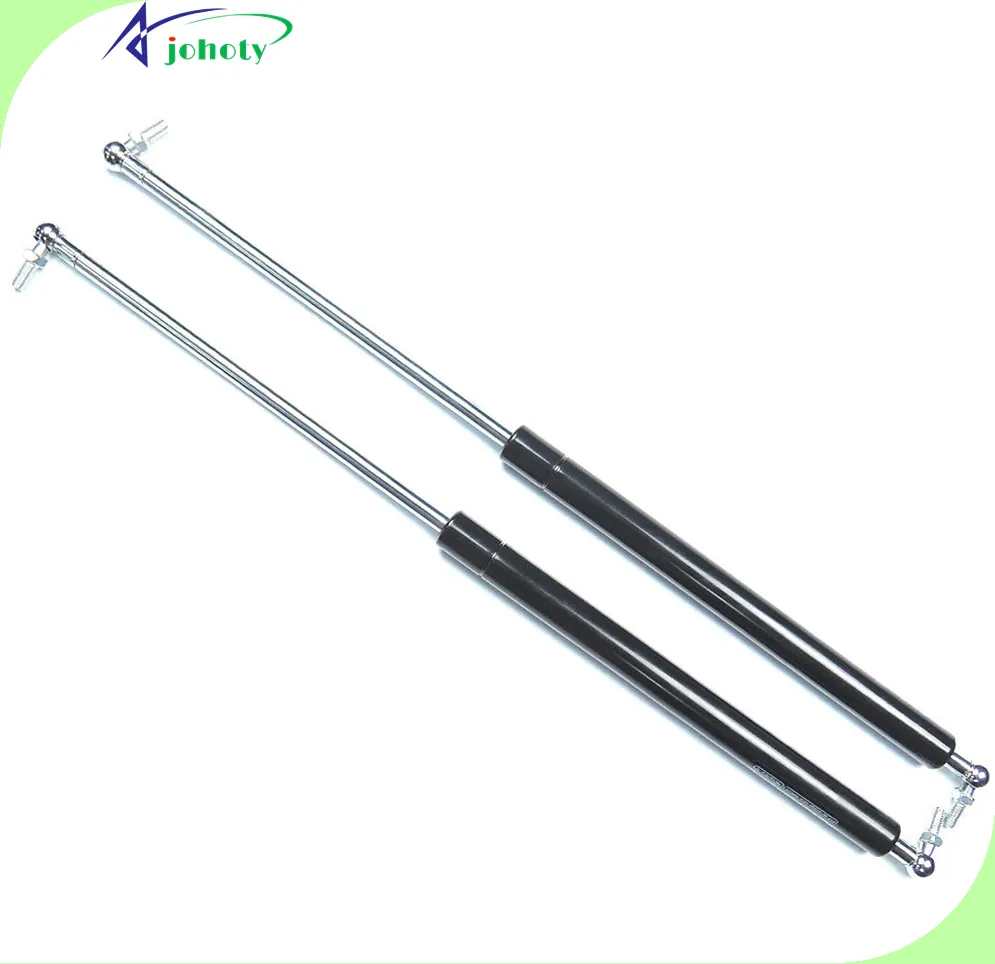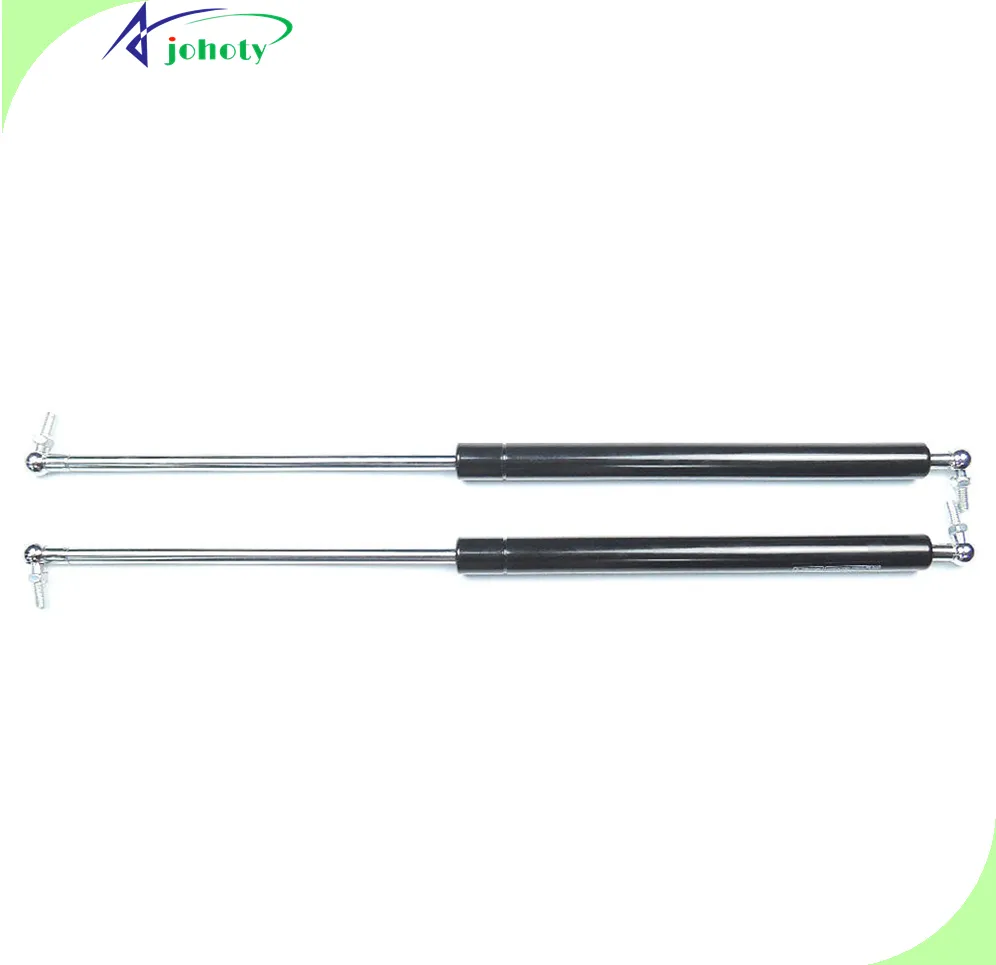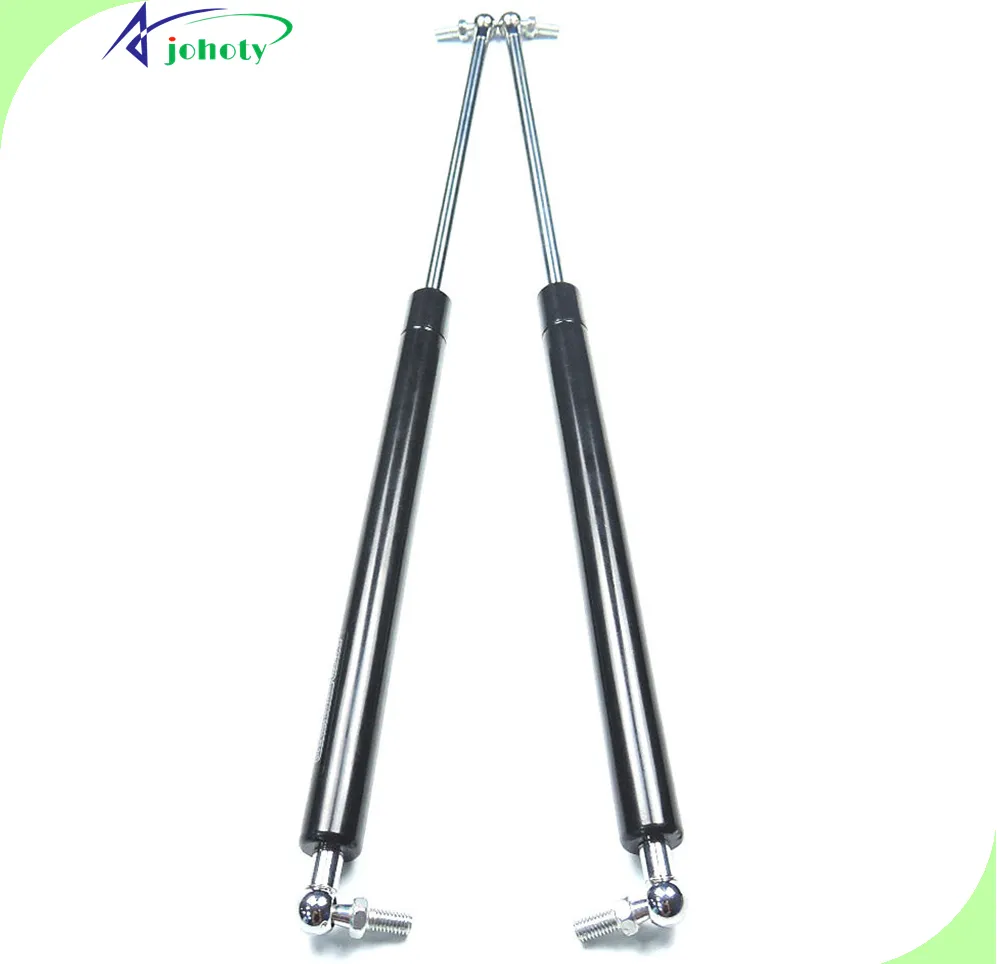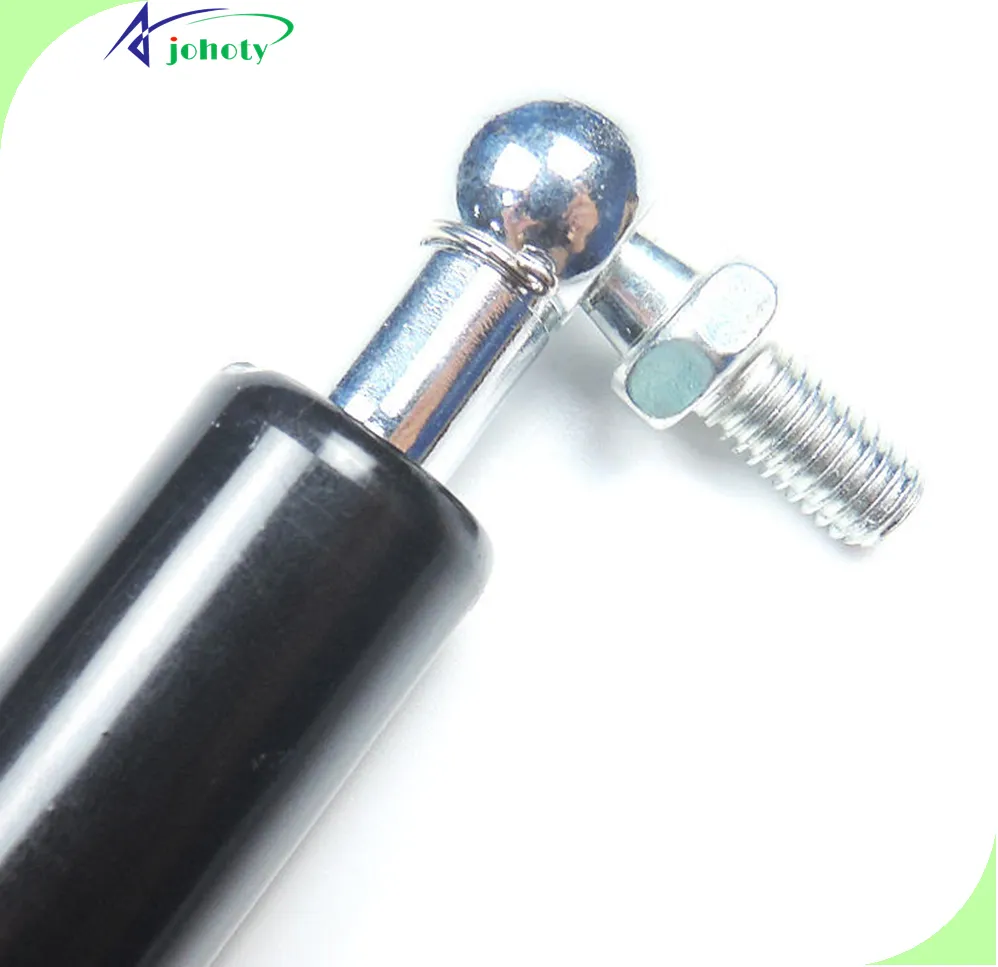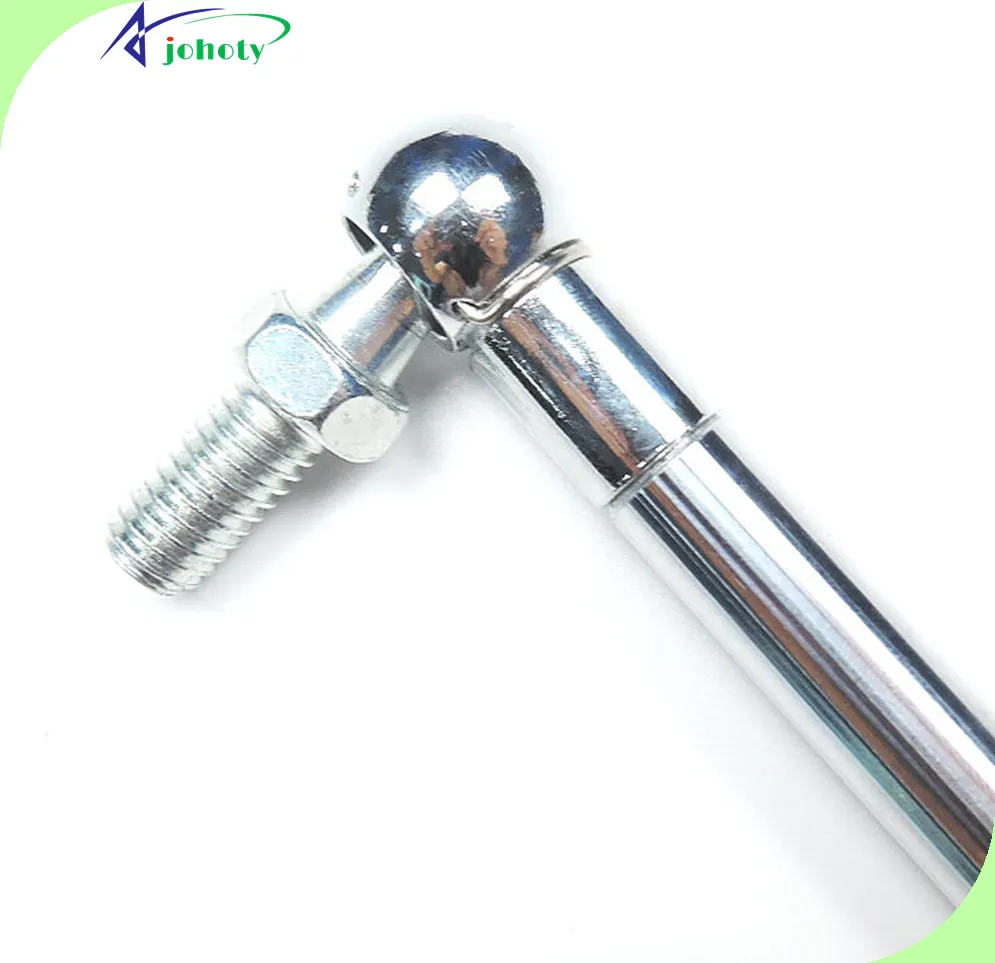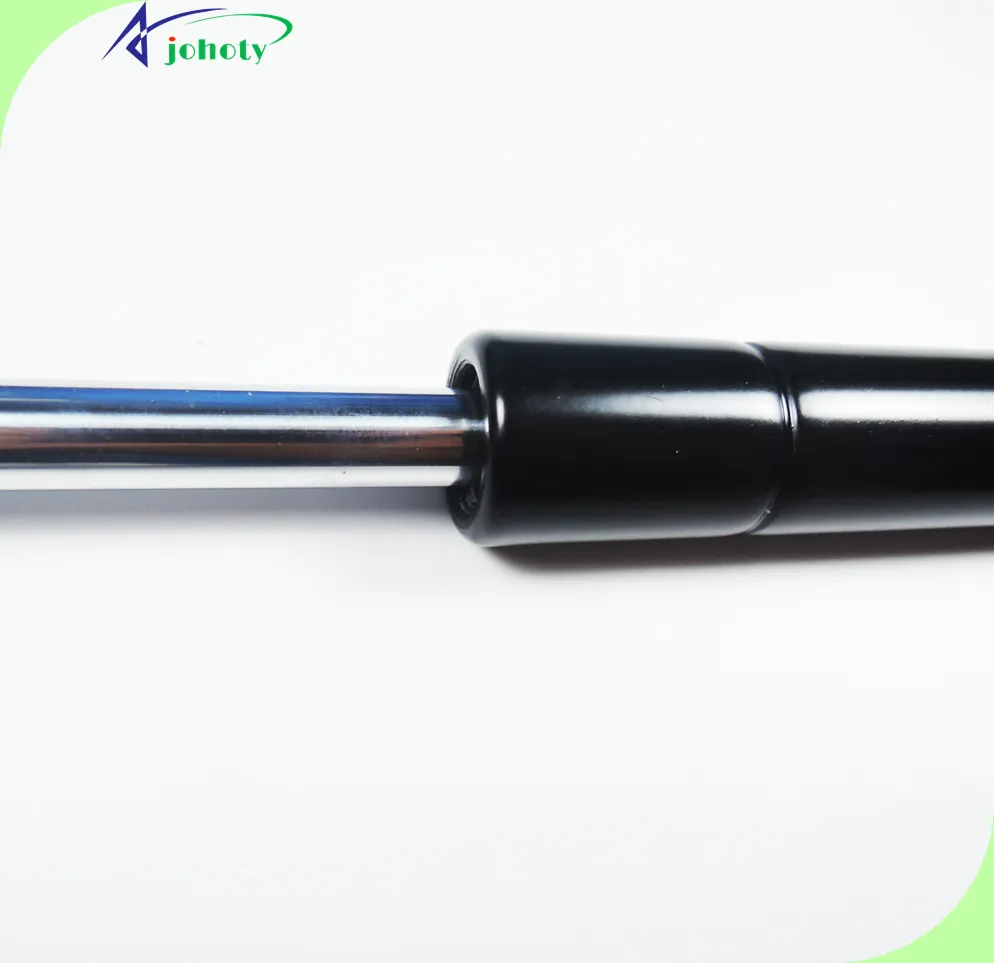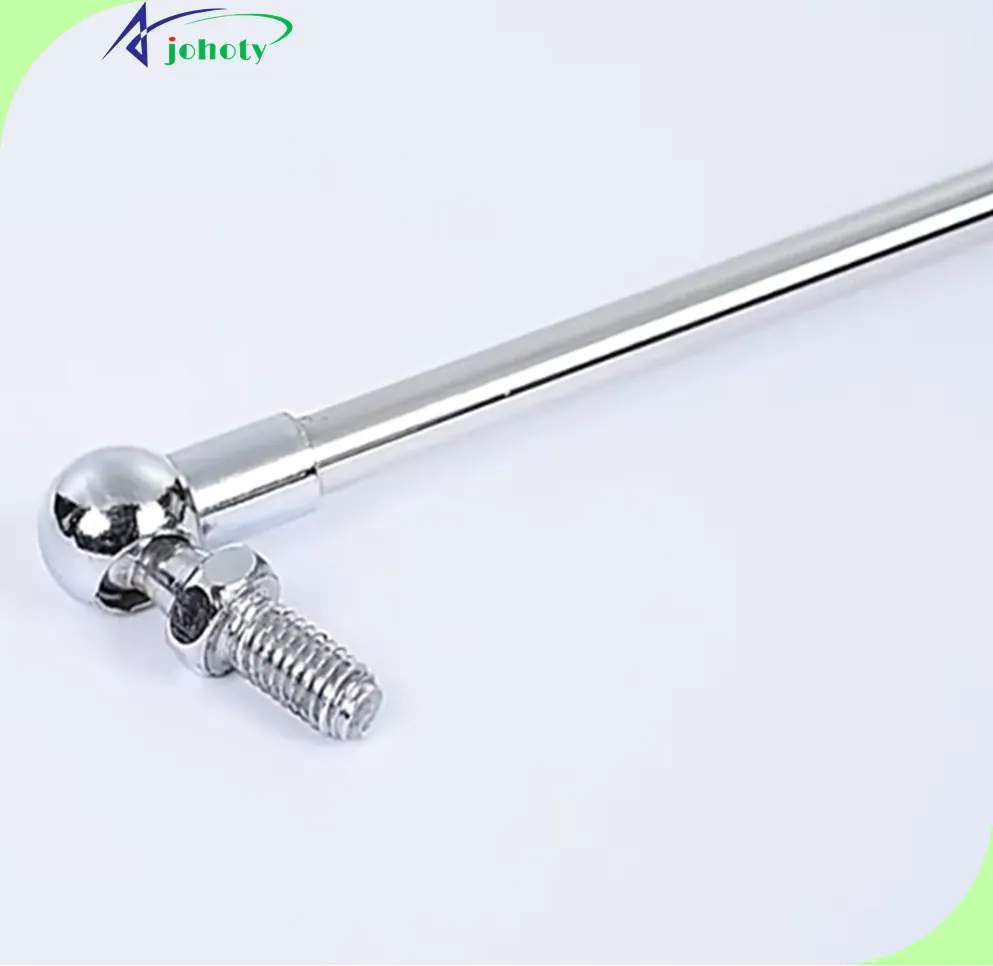 12. Kitchen Cabinet Door Gas Spring For Furniture
Model:    Kitchen Cabinet Door Furniture Gas Spring,
Materials:    Alloy or Plastic,
Load Type:    Compression,  Extension,
Load Capacity:      100lb,
Wire Gauge:    18,
Force/Dimension:    Custom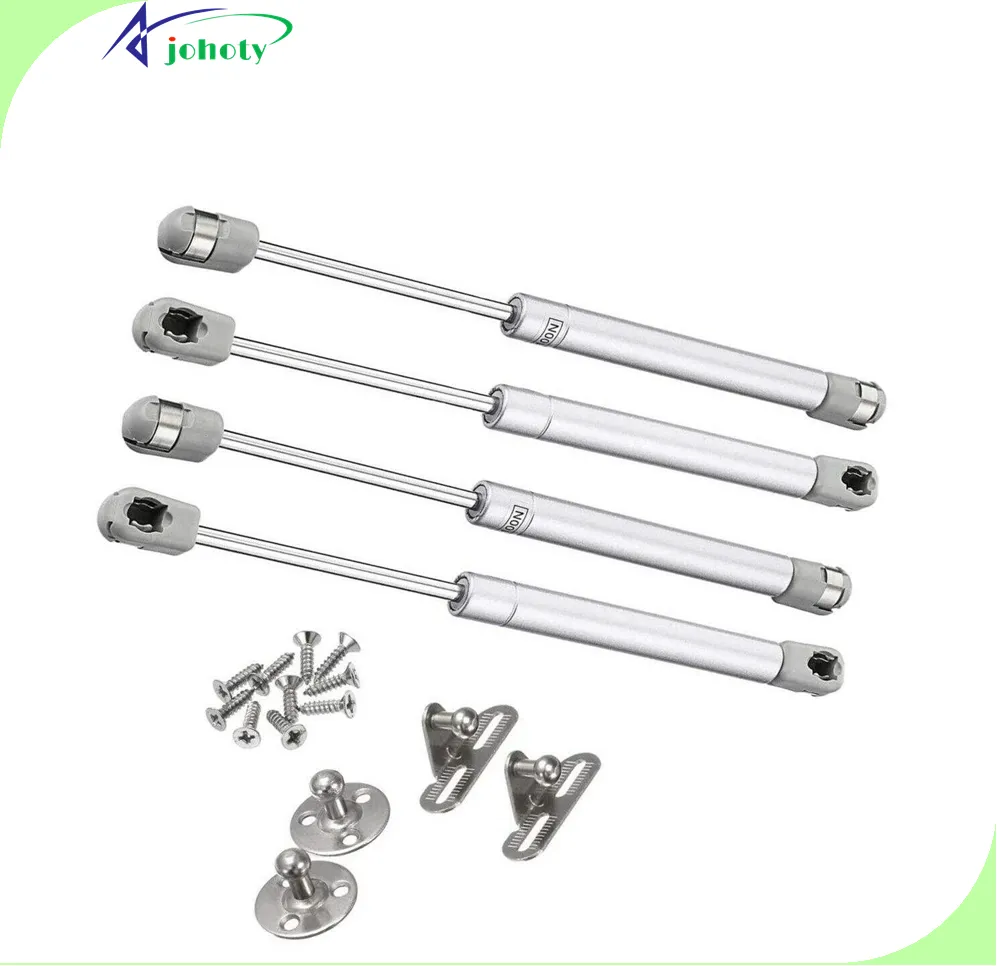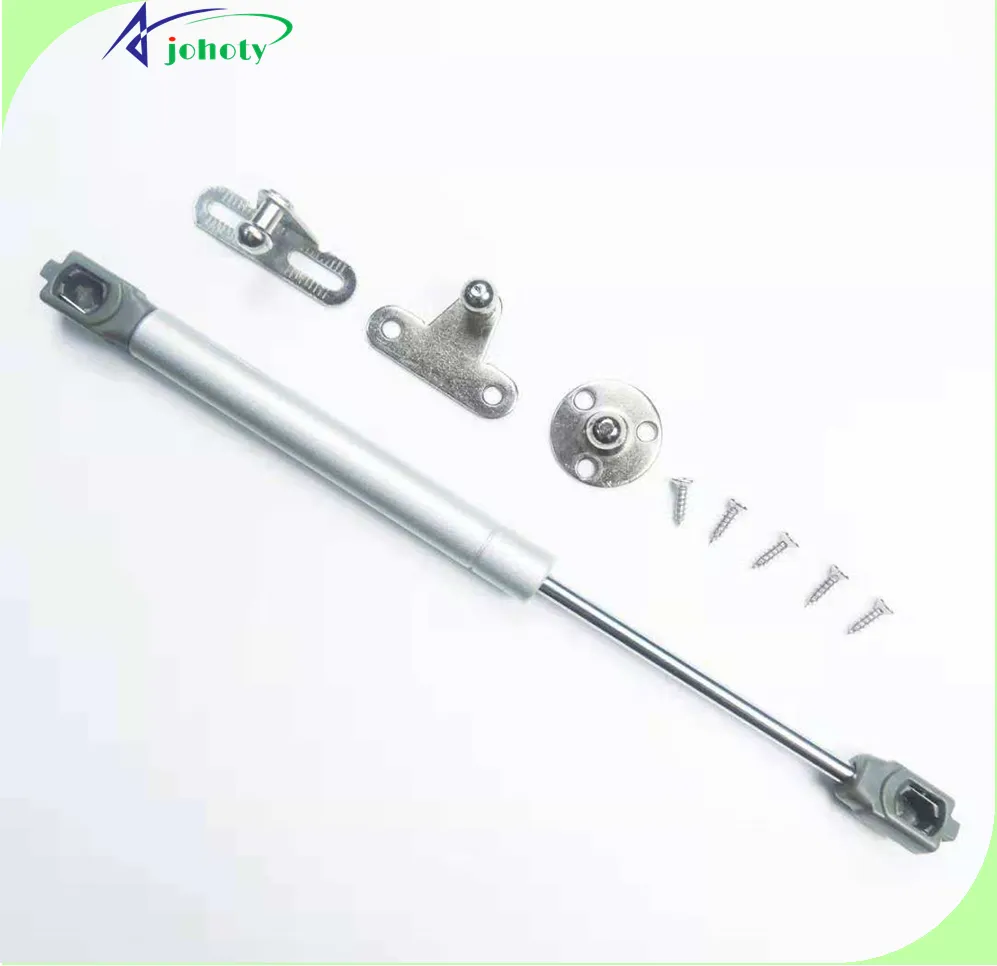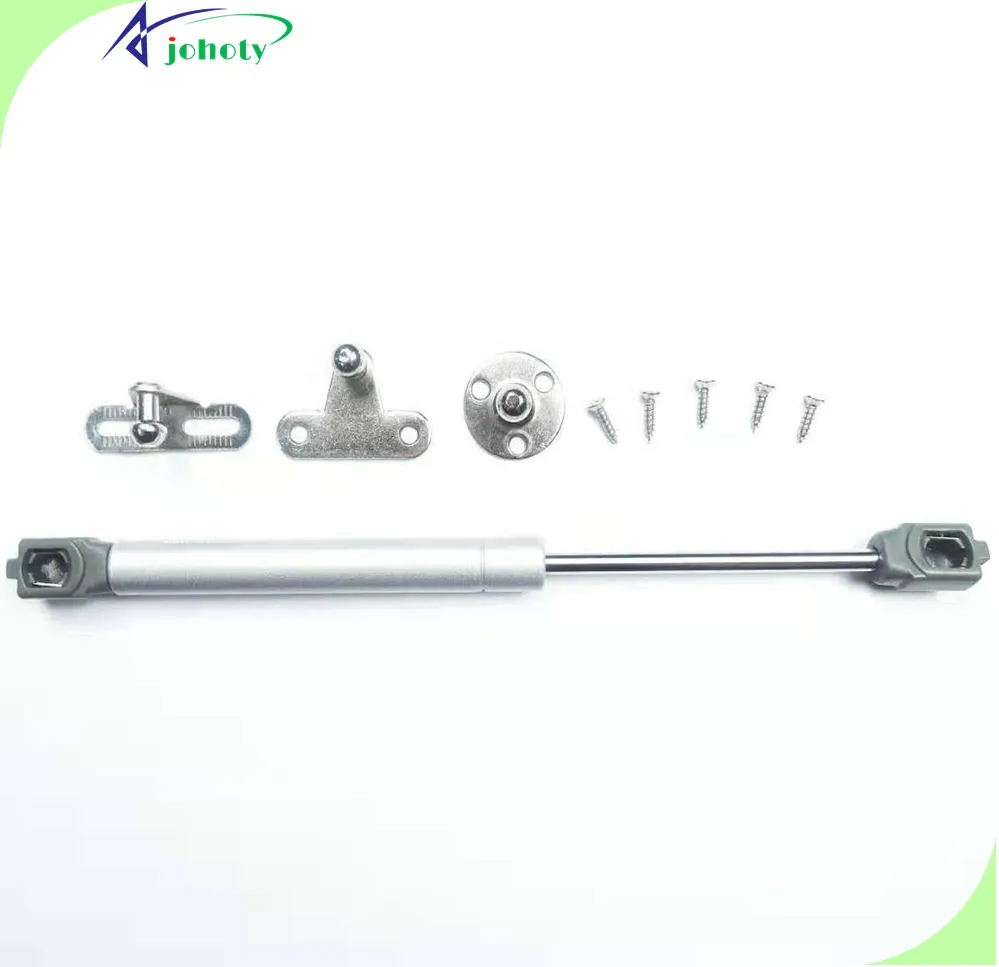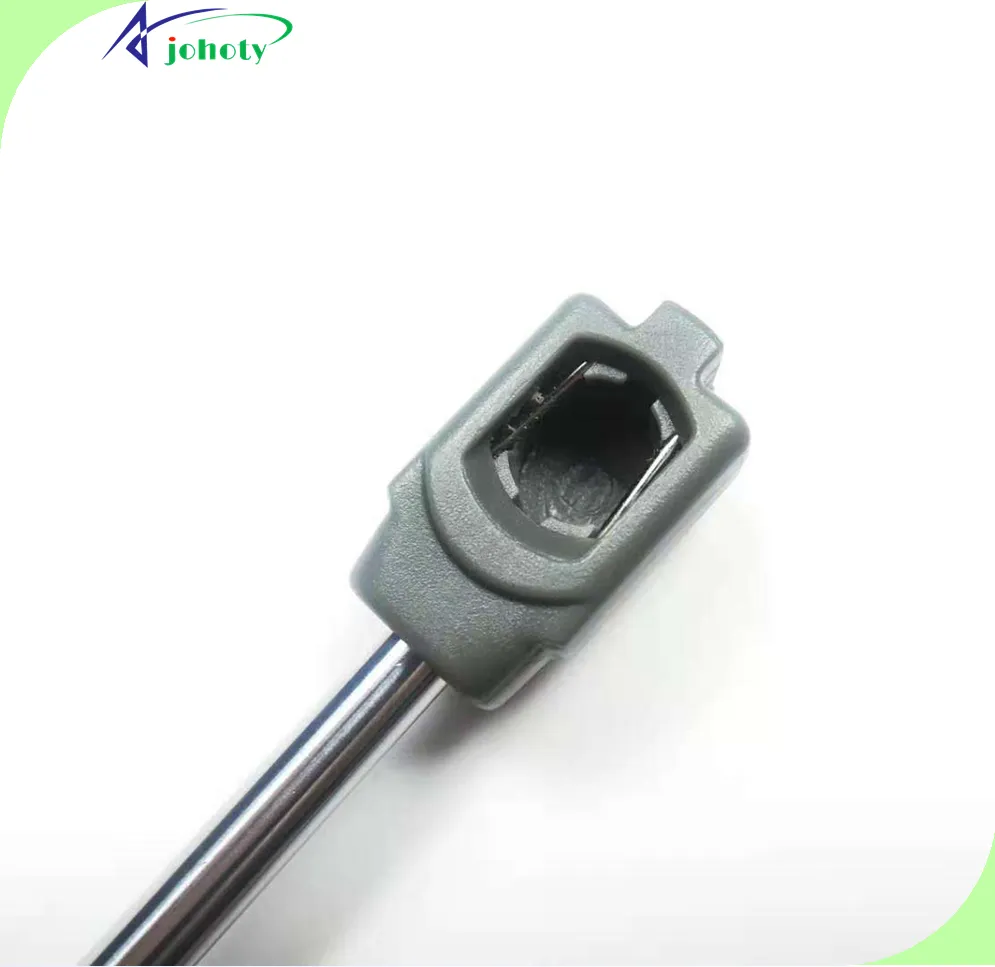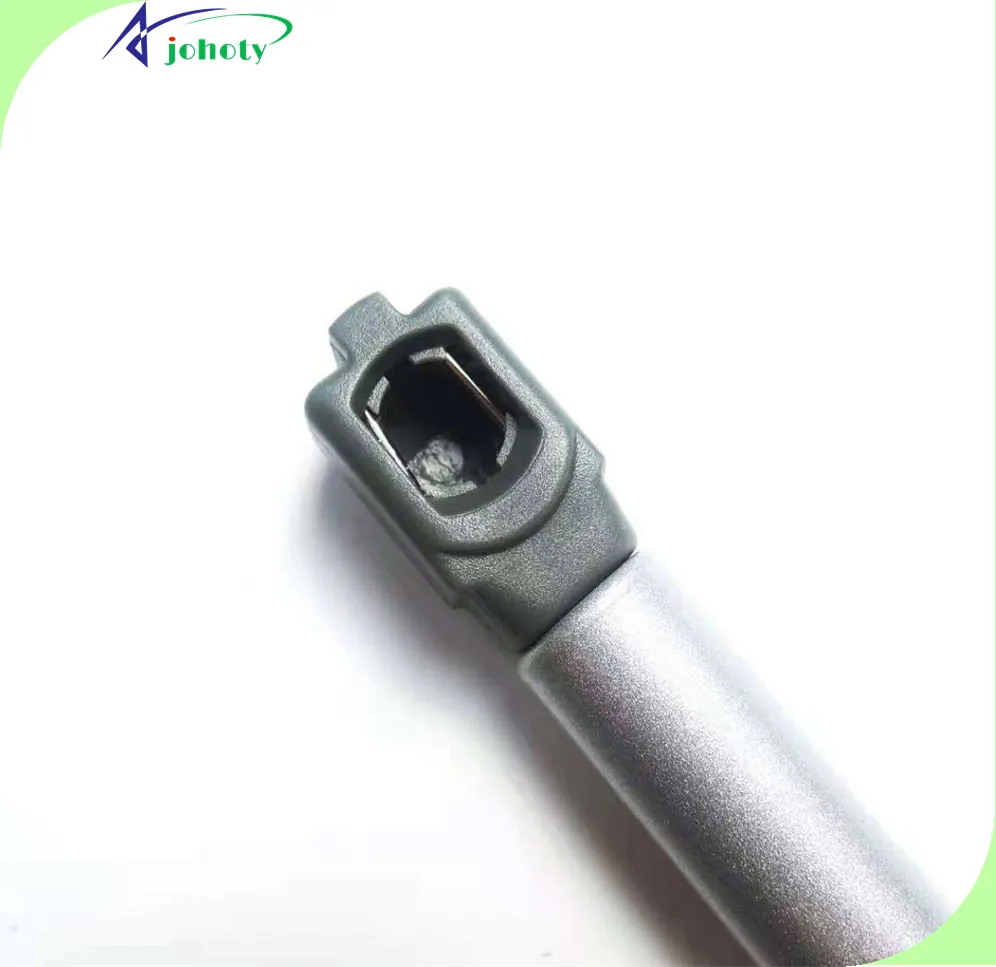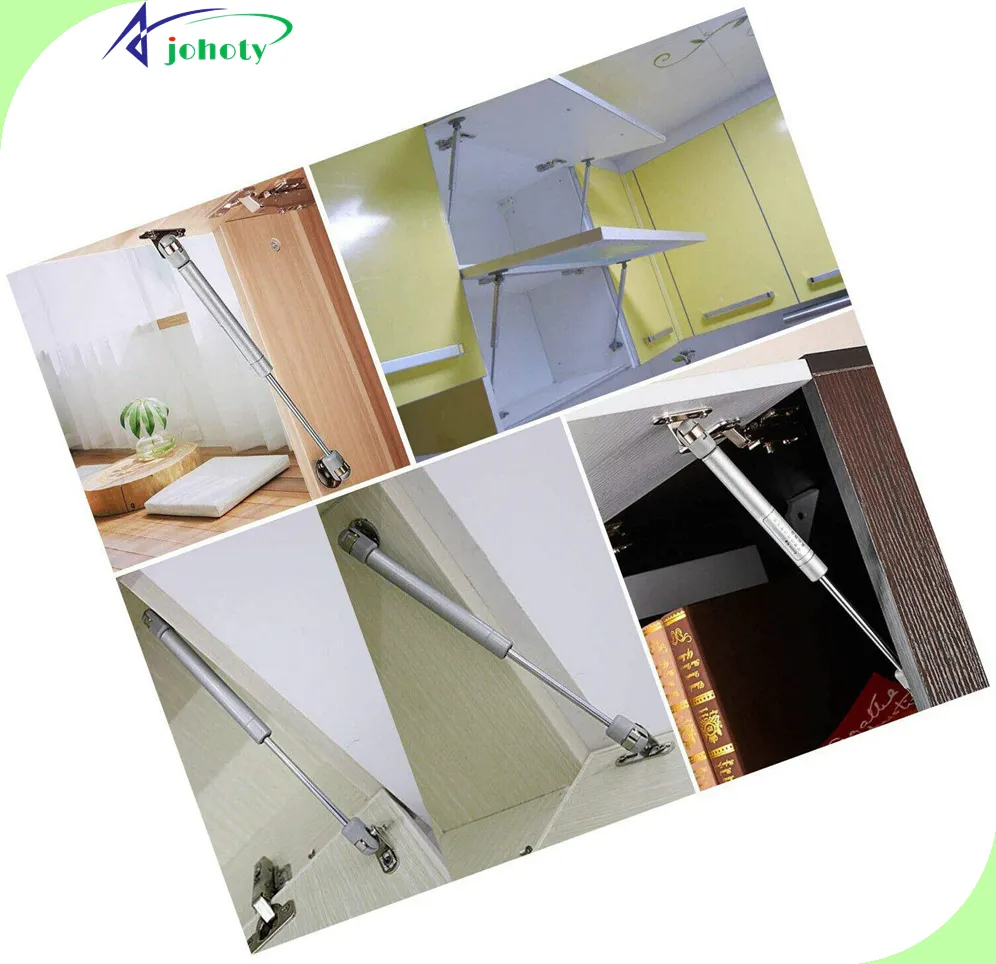 13. High-quality gas spring for furniture
Model: High-quality gas spring for furniture
Materials:  Steel, stainless steel, Metal
Load Type:    Gas,  Compression
Force:    Custom
Dimensions:    Custom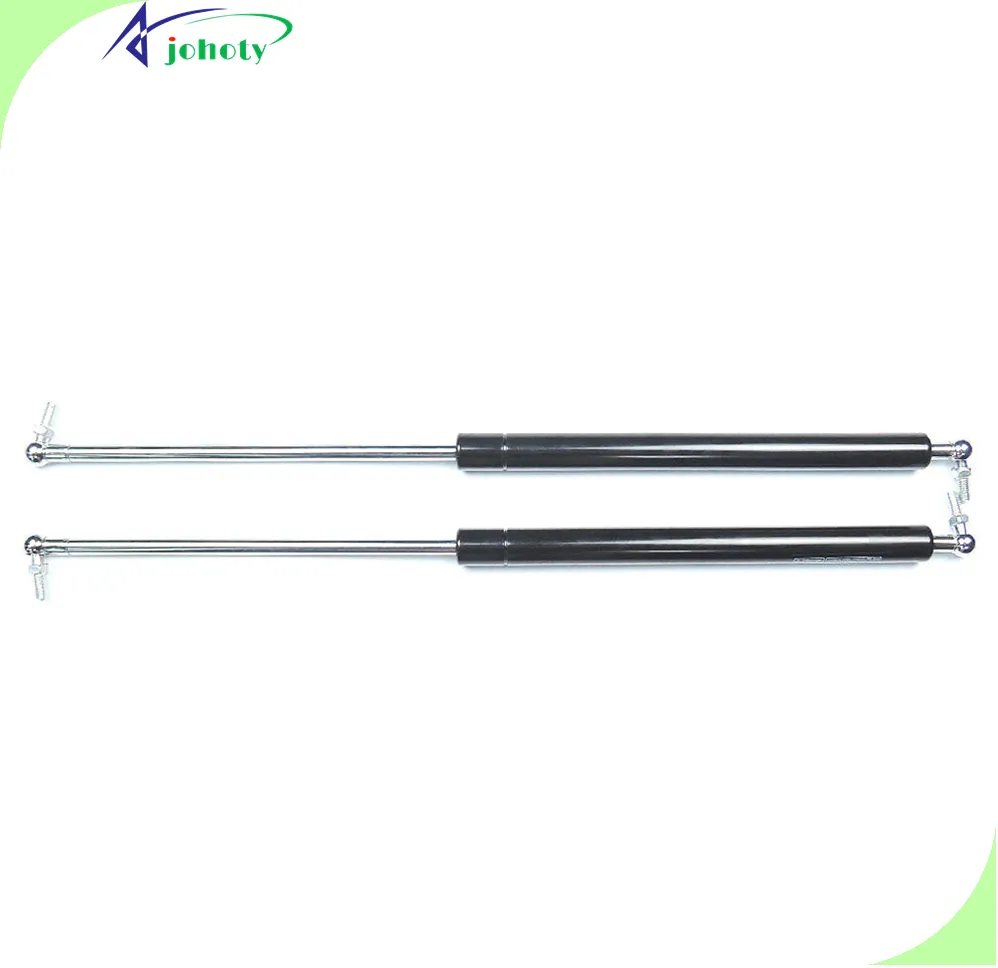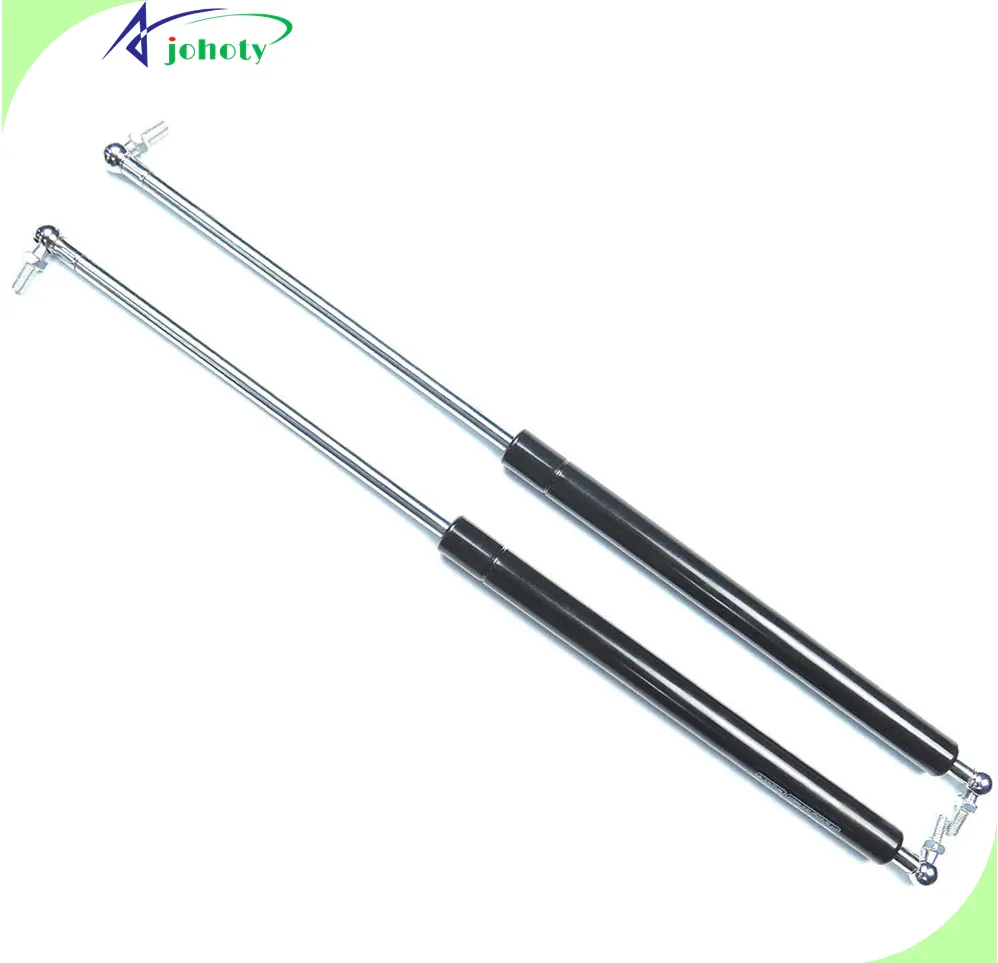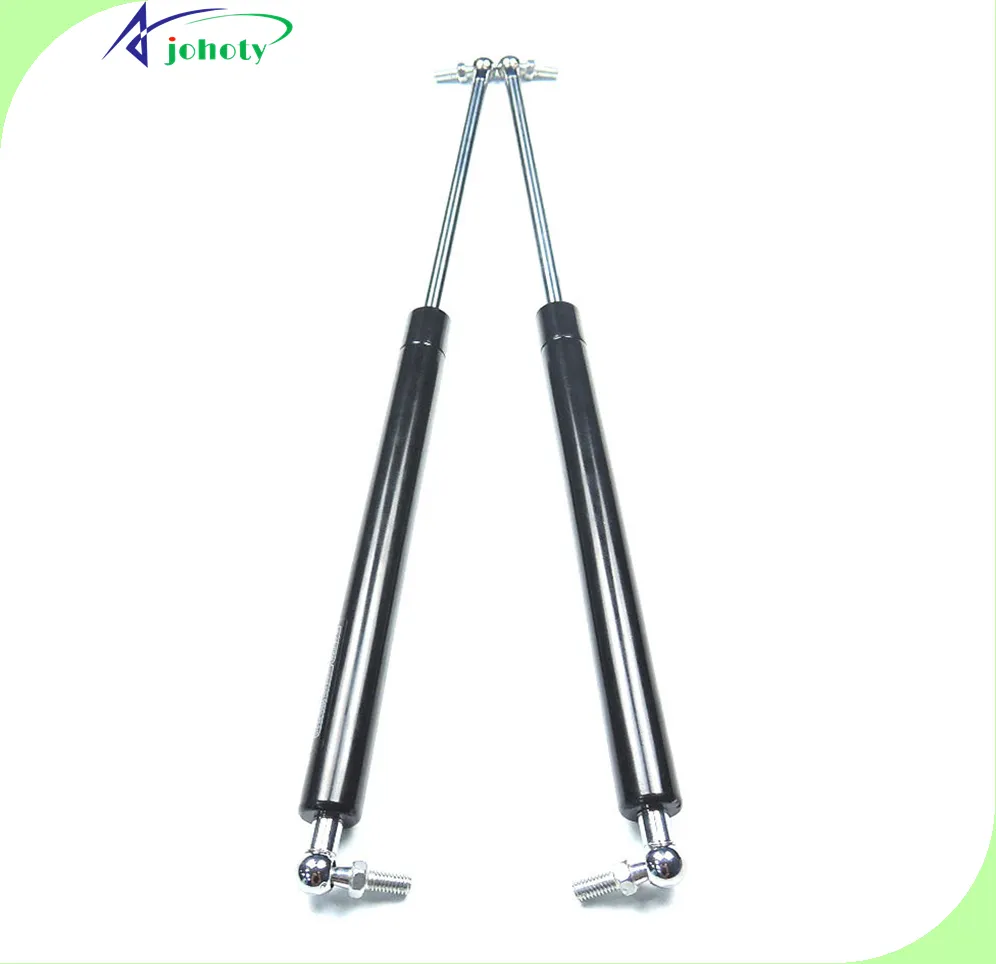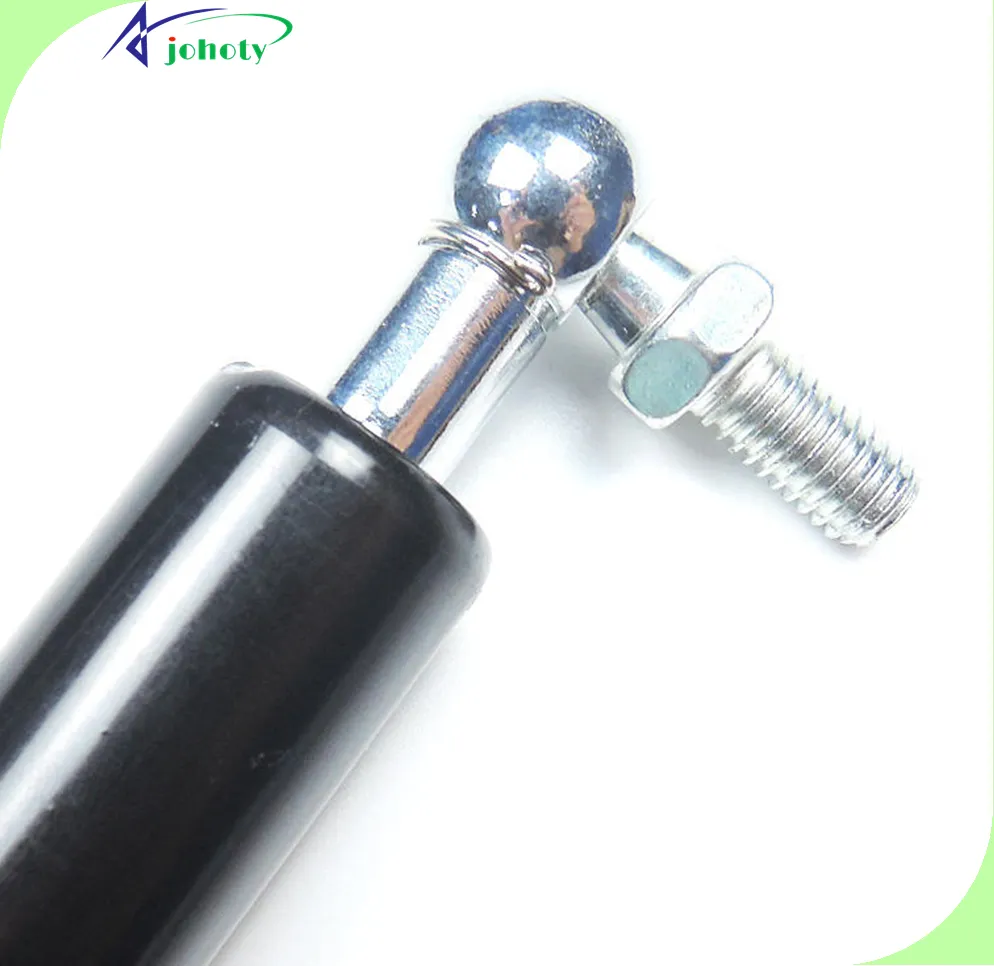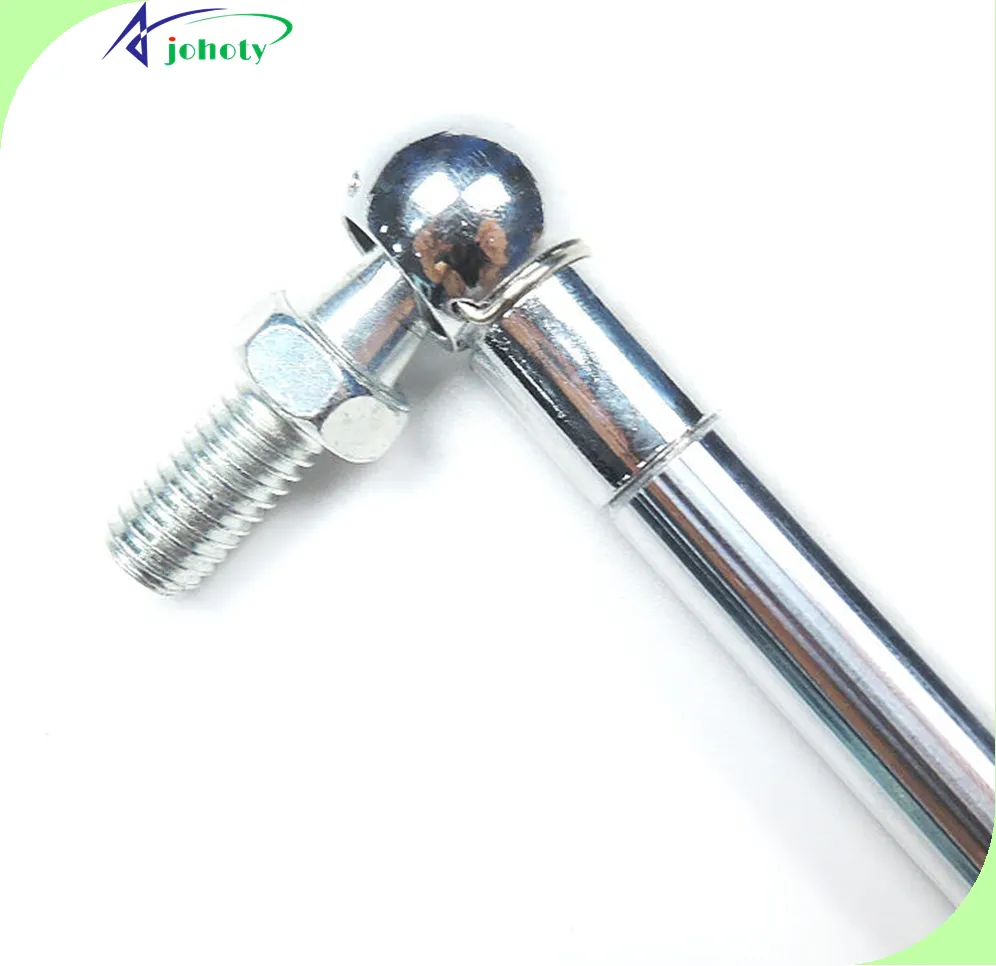 14. High-quality Gas Spring for Furniture
Model: High-Quality Furniture Gas Spring
Materials:  Steel, stainless steel, Metal
Load Type:    Gas,  Compression
Load Capacity:   22lb, 25lb, 44lb, 40lb, 50lb, 55lb, 85lb
Length:    195mm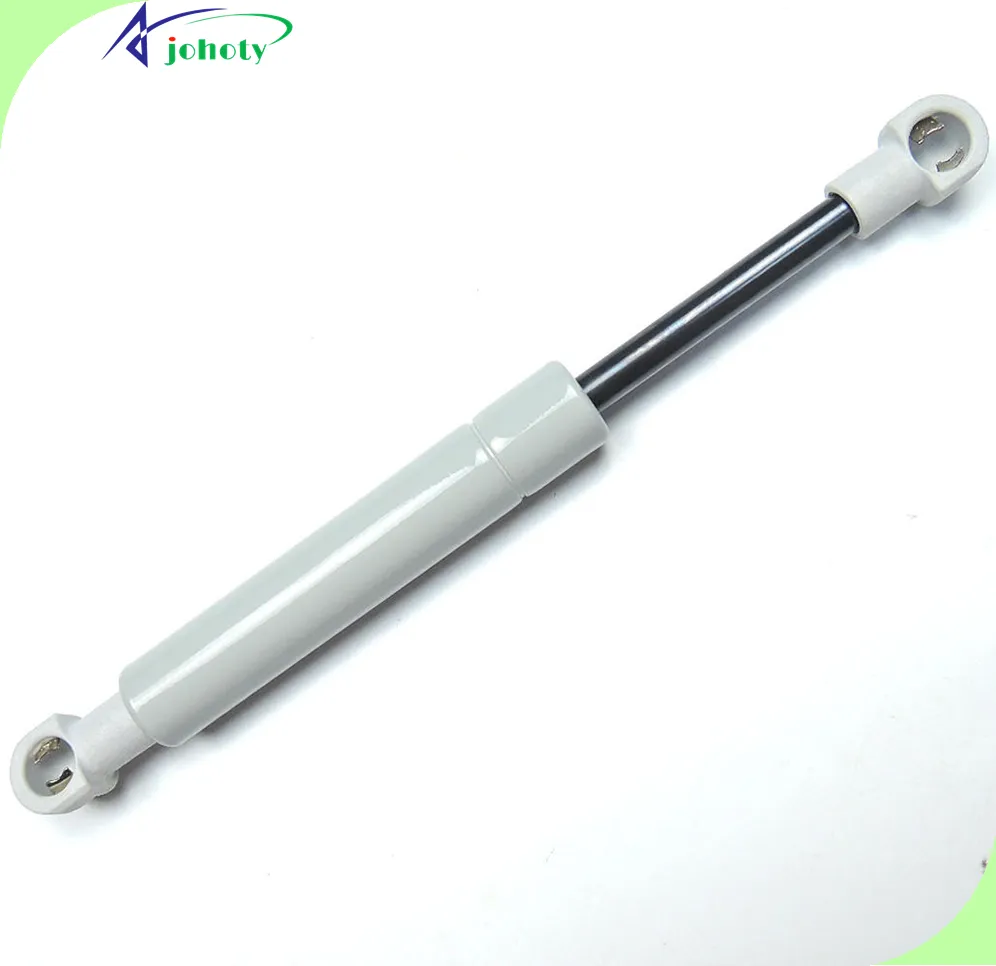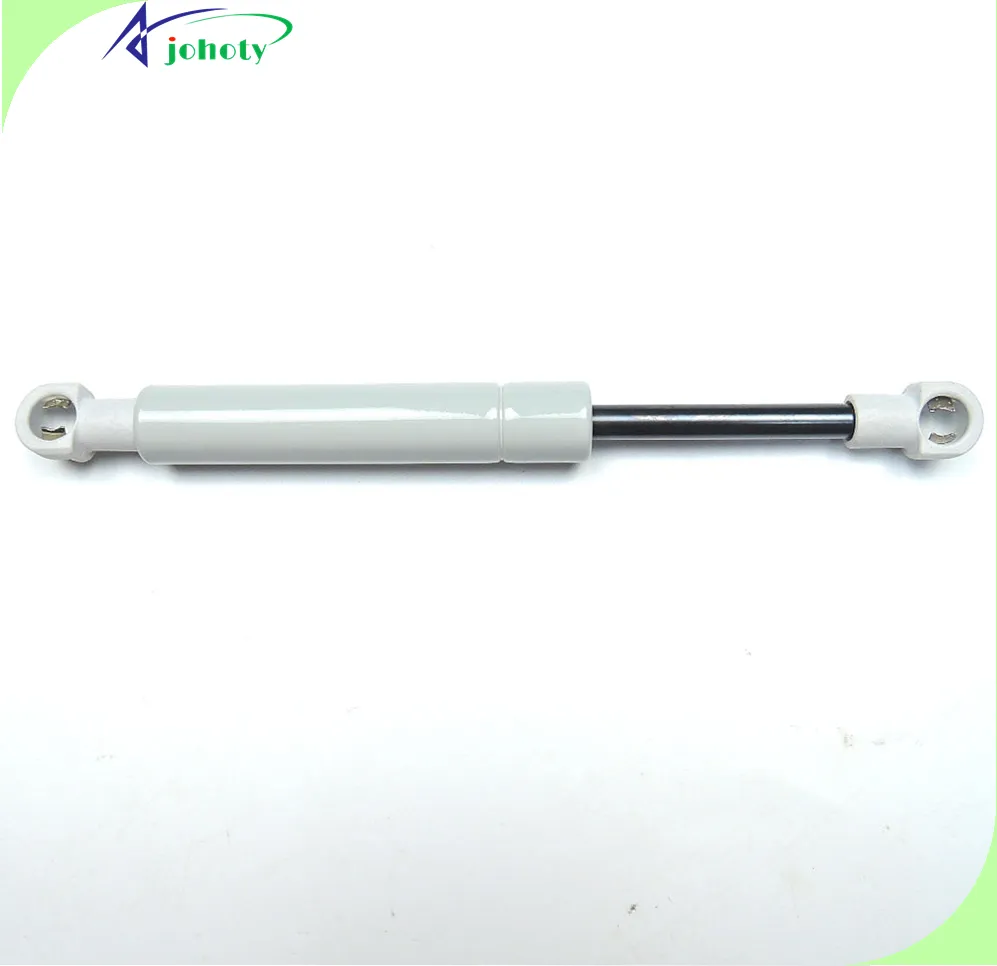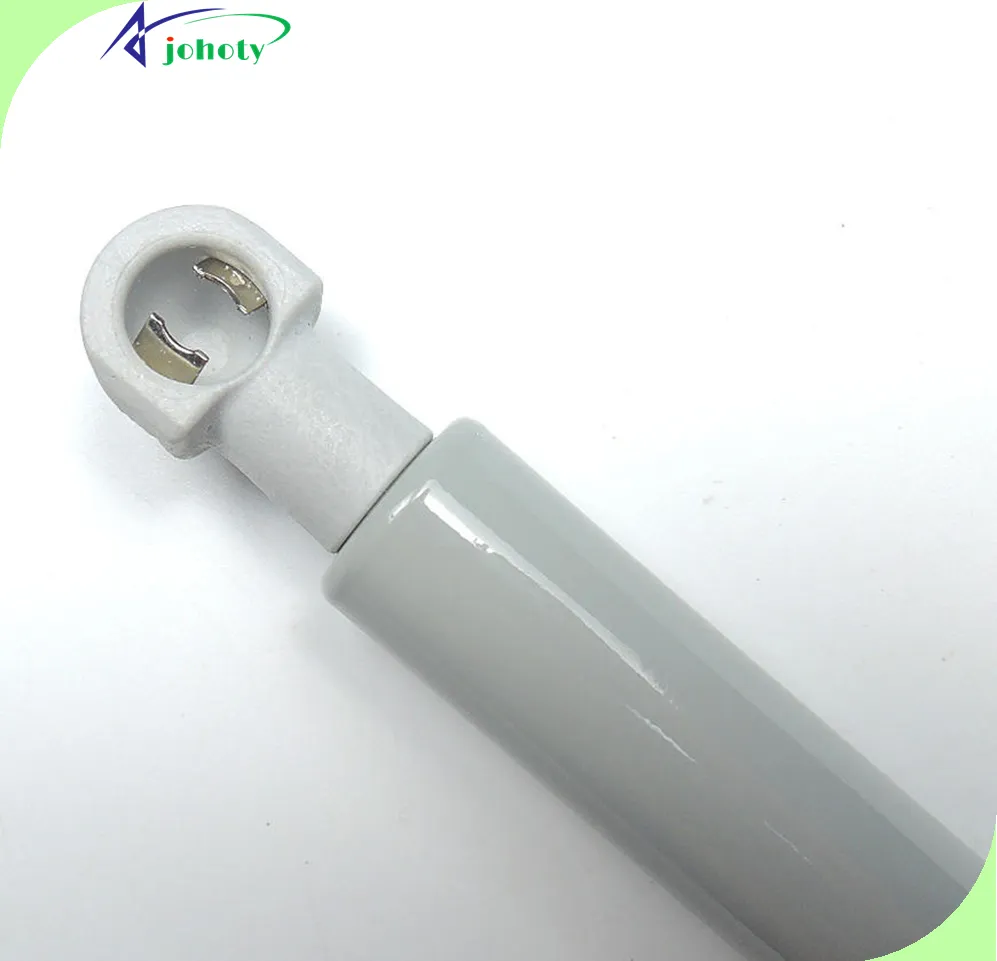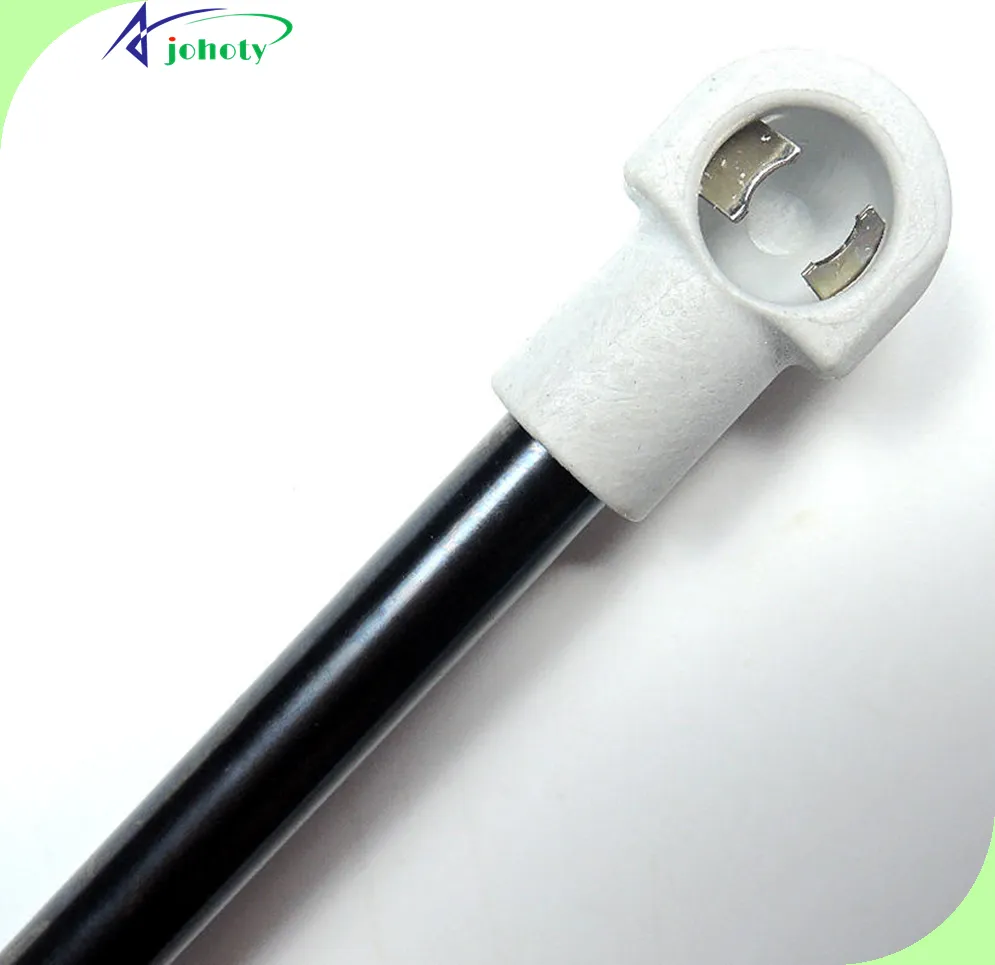 15. Hot Sale High Quality Gas Spring For Furniture
Model:    High Quality Gas Spring For Furniture
Materials:  SUS304, SUS316
Load Type:    Extension,  Compression
Load Capacity:   110lb
Wire Gauge:   18
Life cycle:    200,000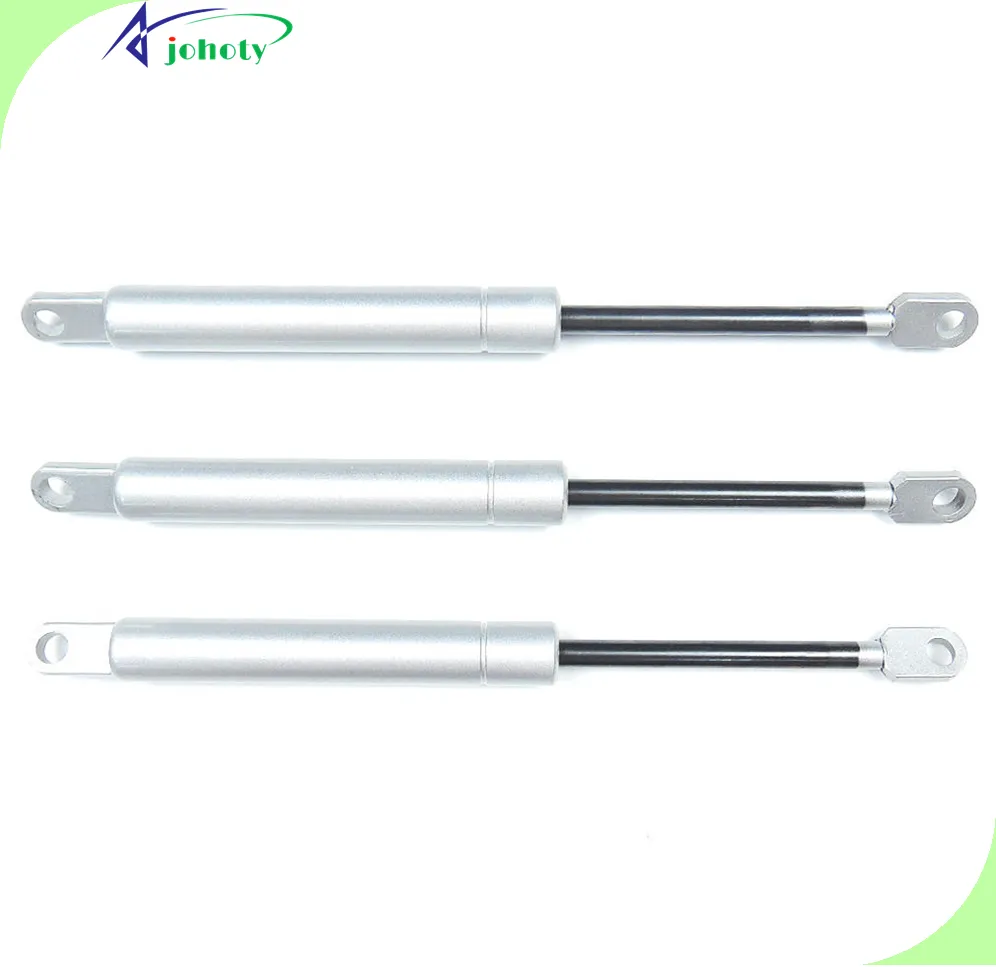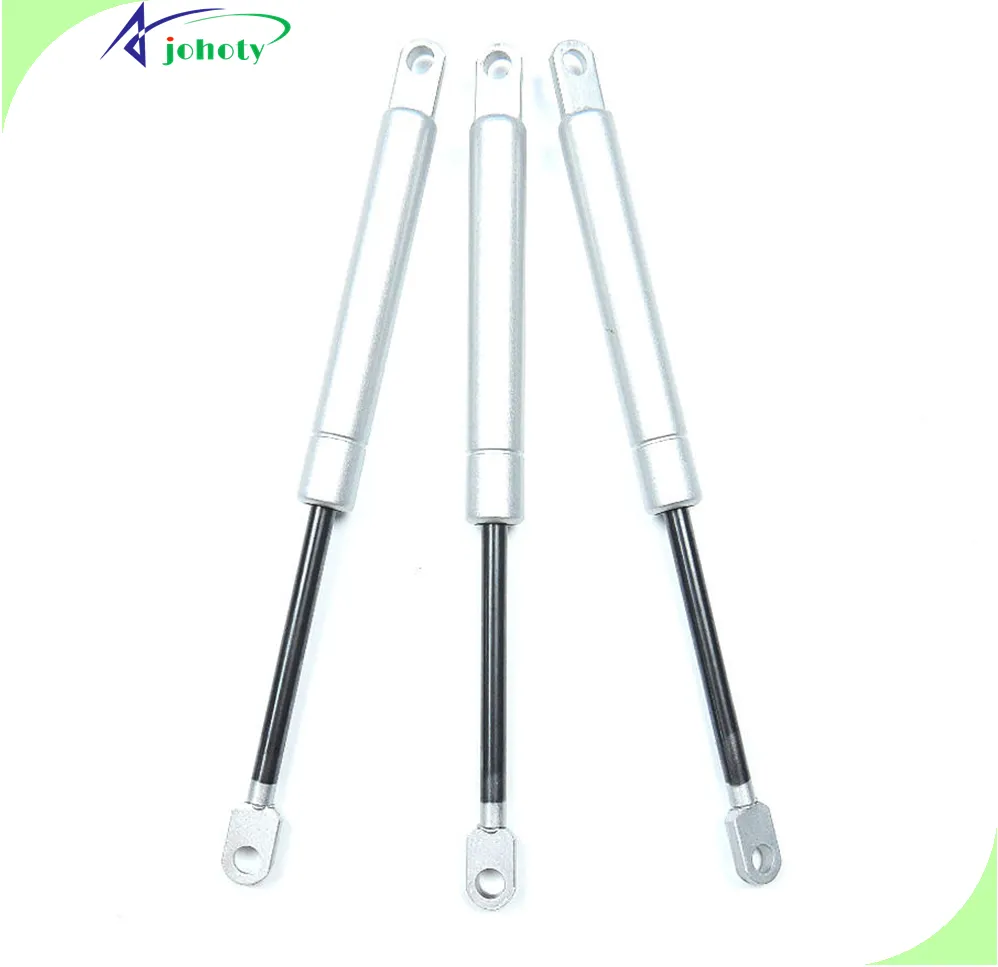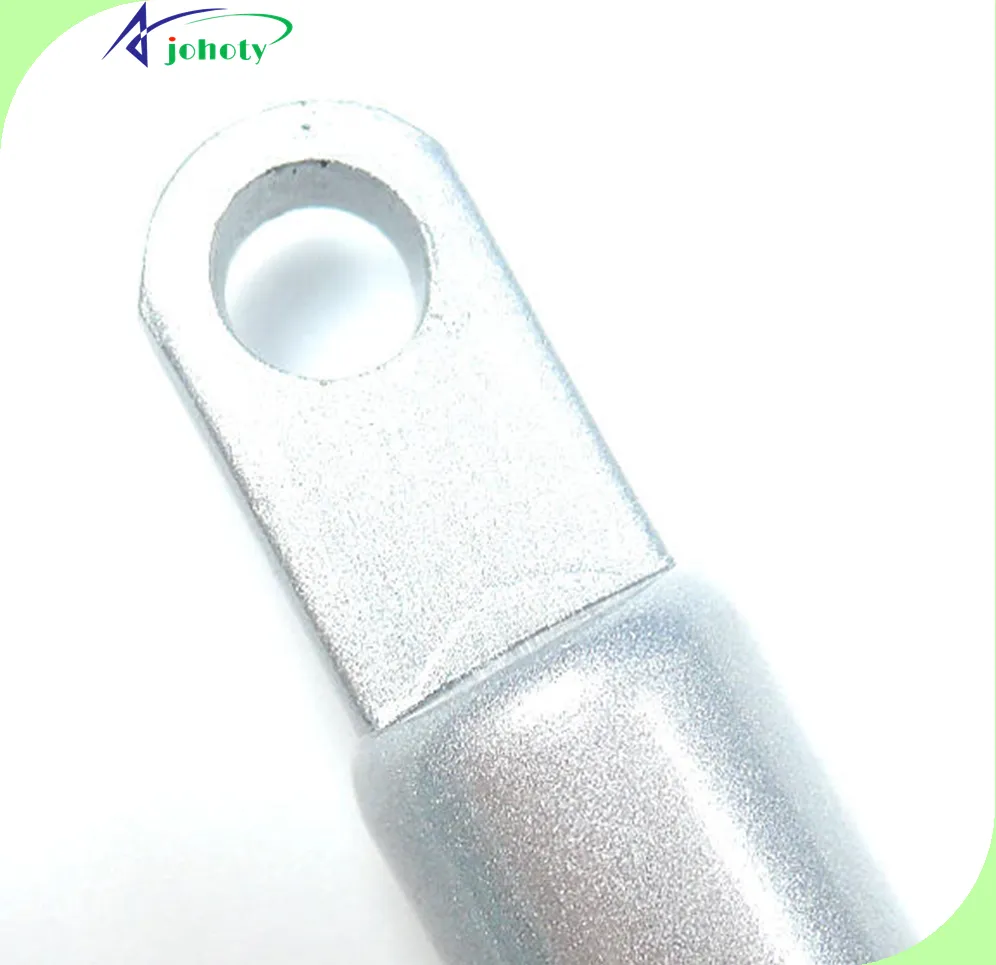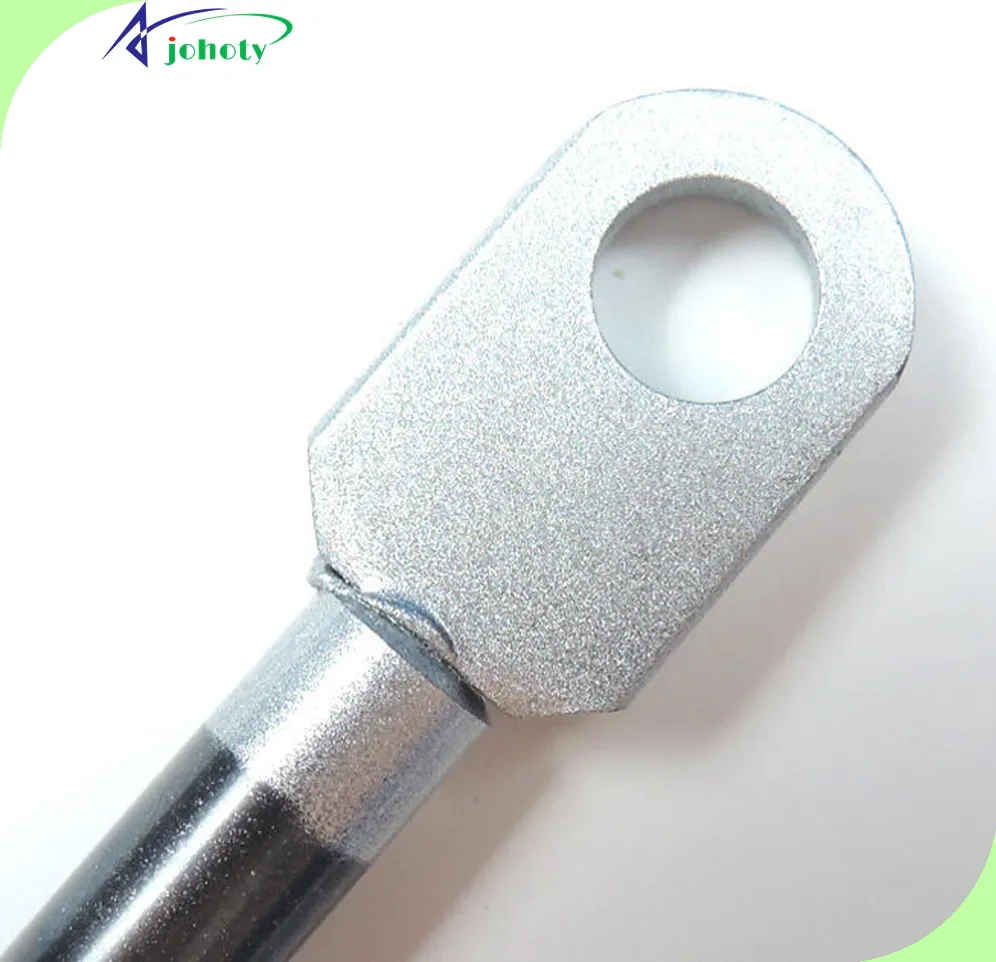 16. Hot Sale SUS316 Yacht 14/28 Gas Spring
Model:    

SUS316 Yacht 14/28 Gas Spring

Materials:  SUS304, SUS316
Load Type:    Gas
Load Capacity:   50lb
Dimension:   Tube 28mm,  Rod 14mm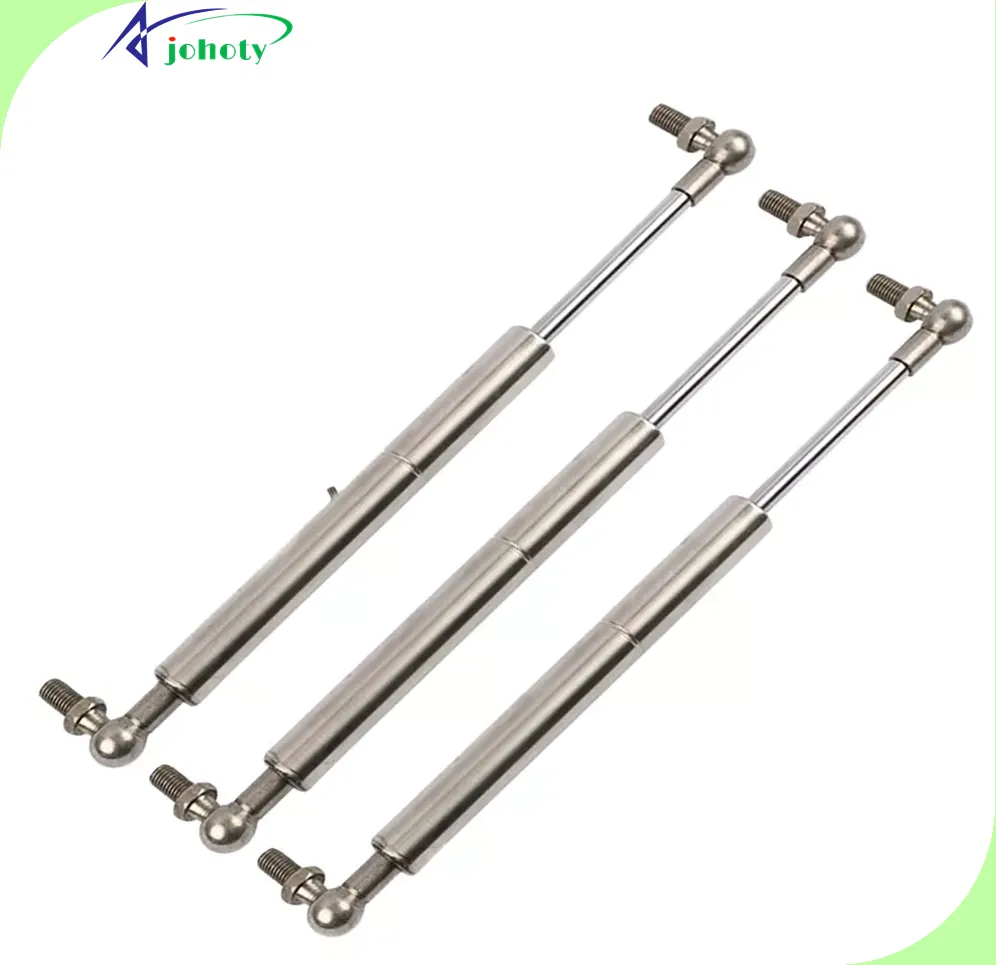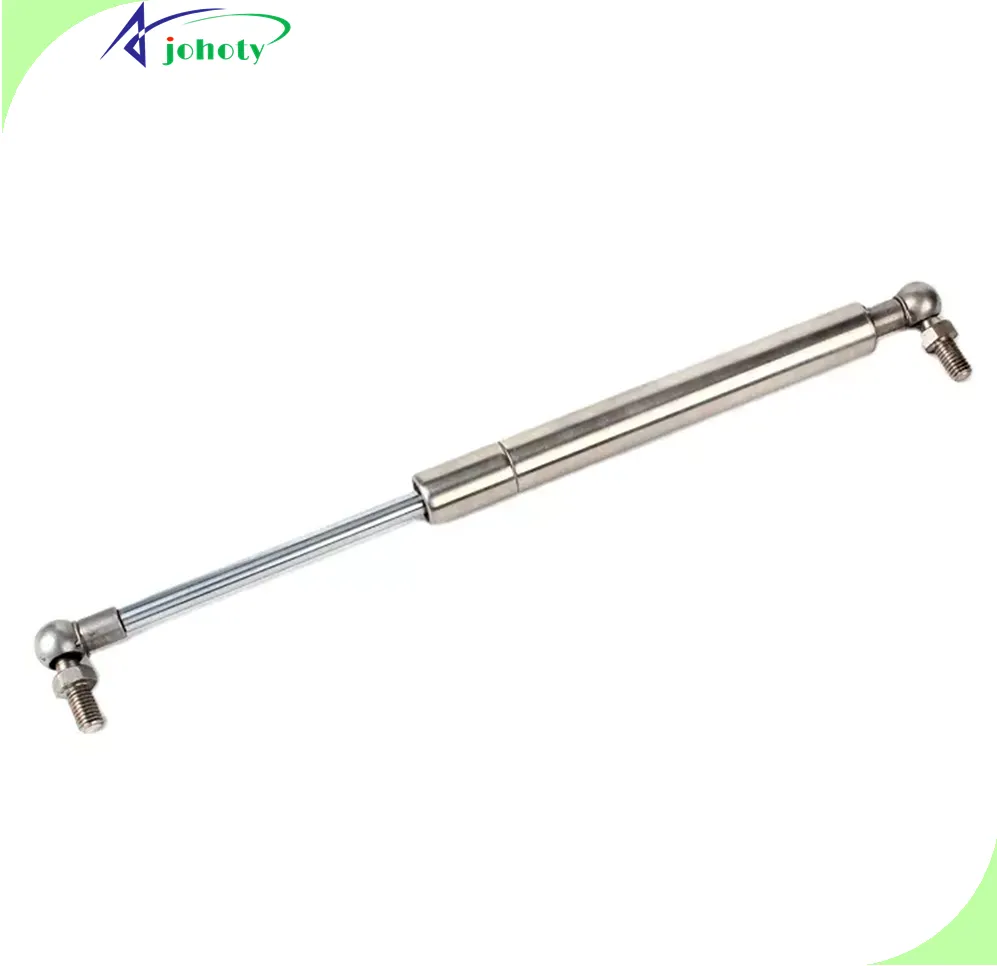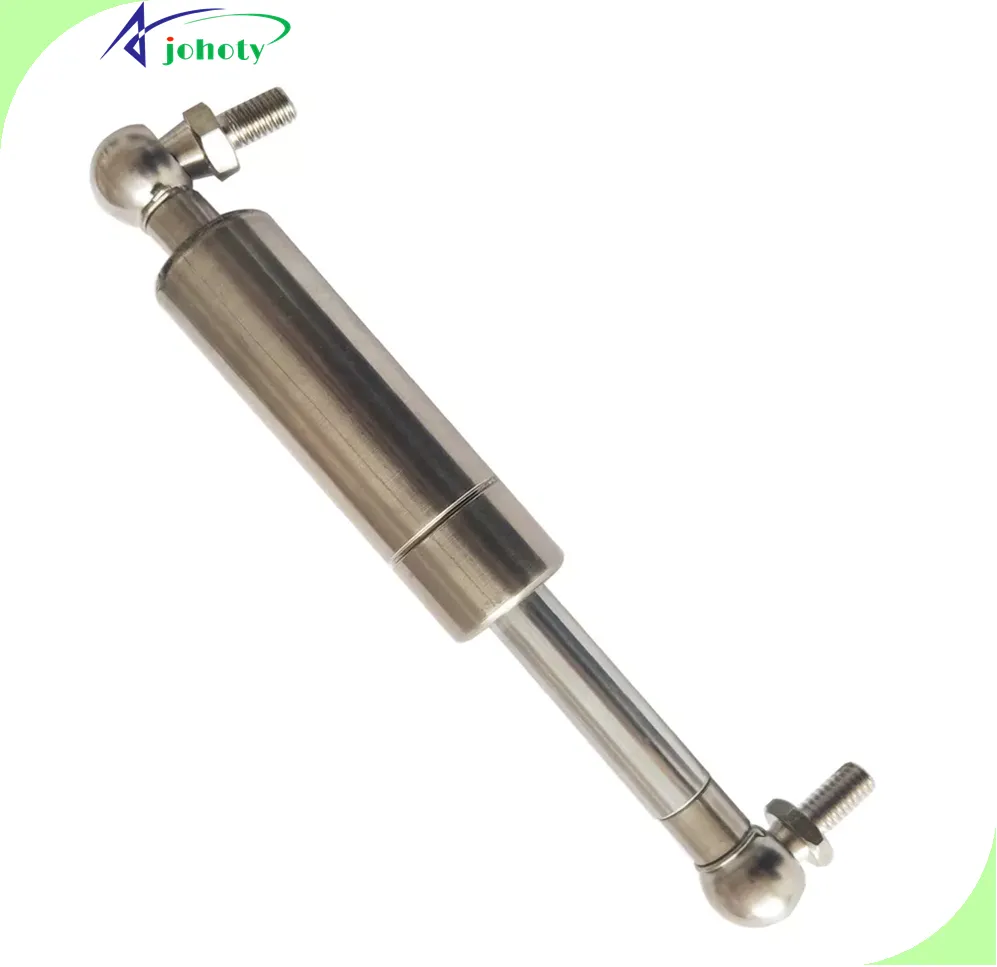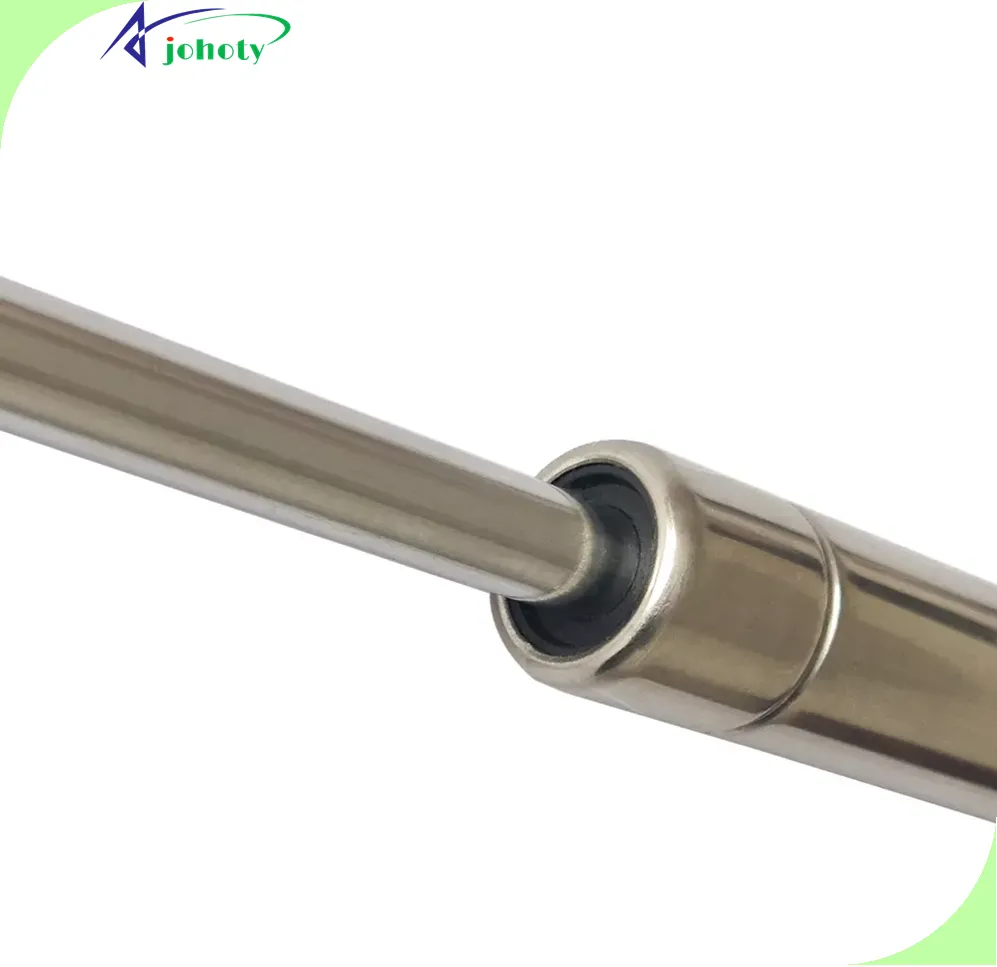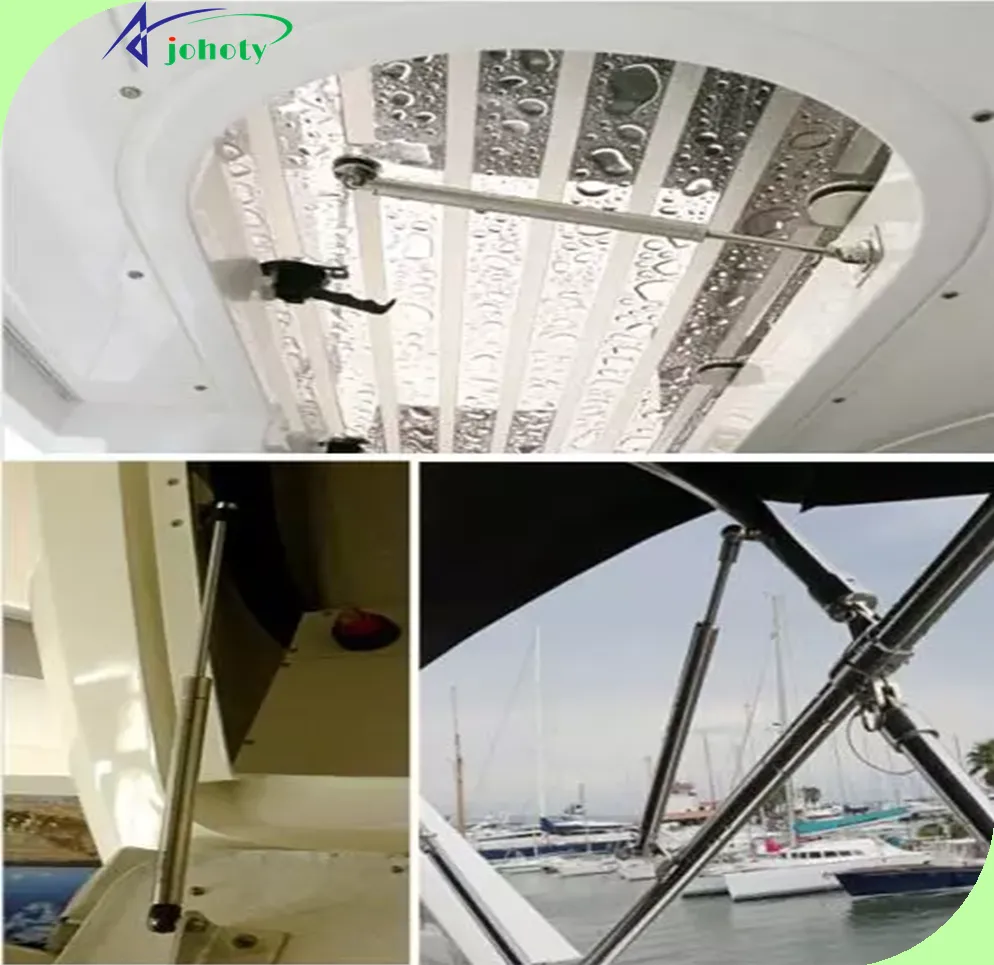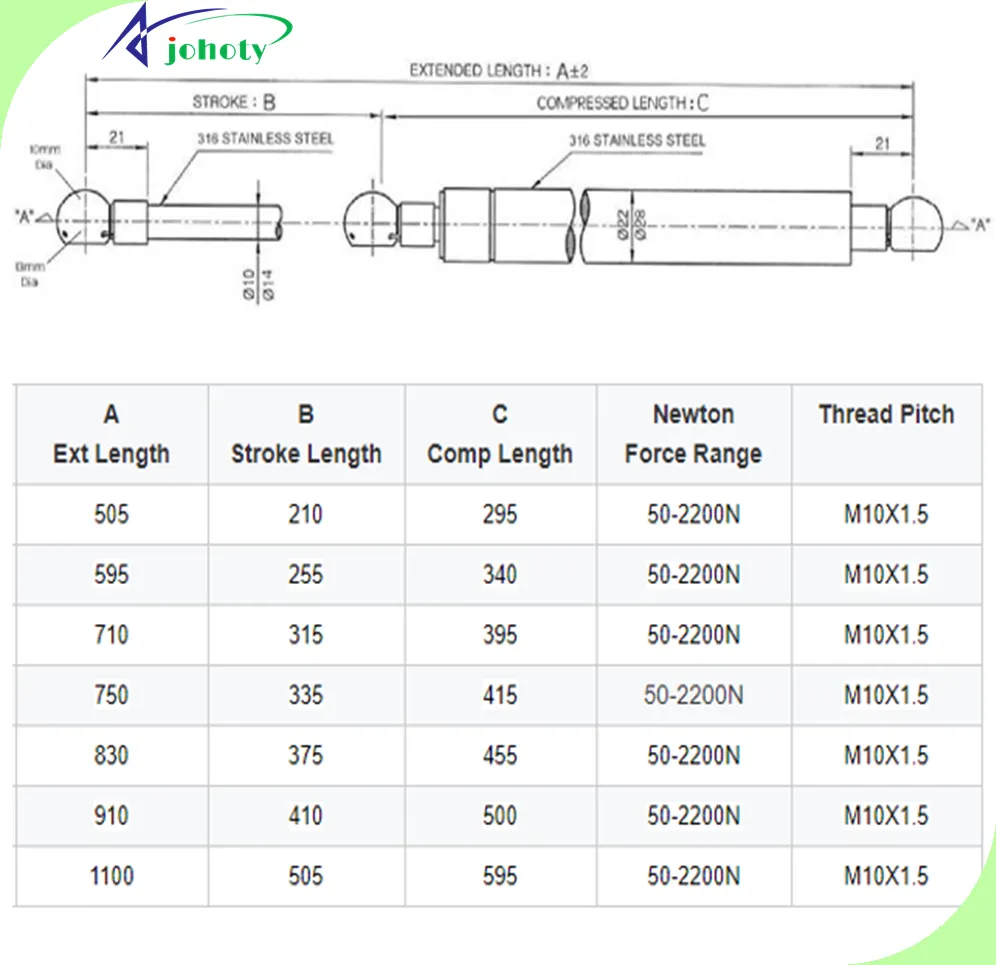 17. Gas Spring for Wall Bed
Usage:   Gas Spring for a wall bed, furniture
Materials:  SUS304, SUS316
Load Type:    Compression, Extension
Load Capacity:   100lb
Wire Gauge:   18
Dimension: OK to custom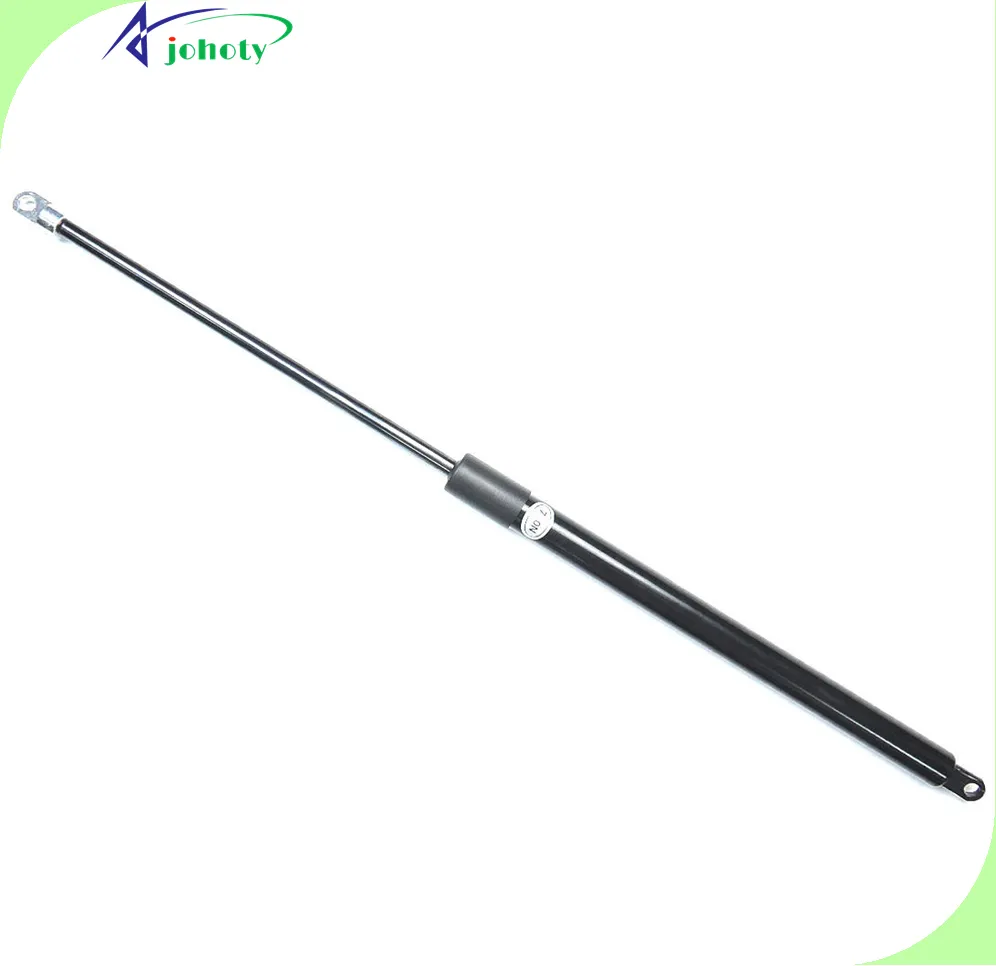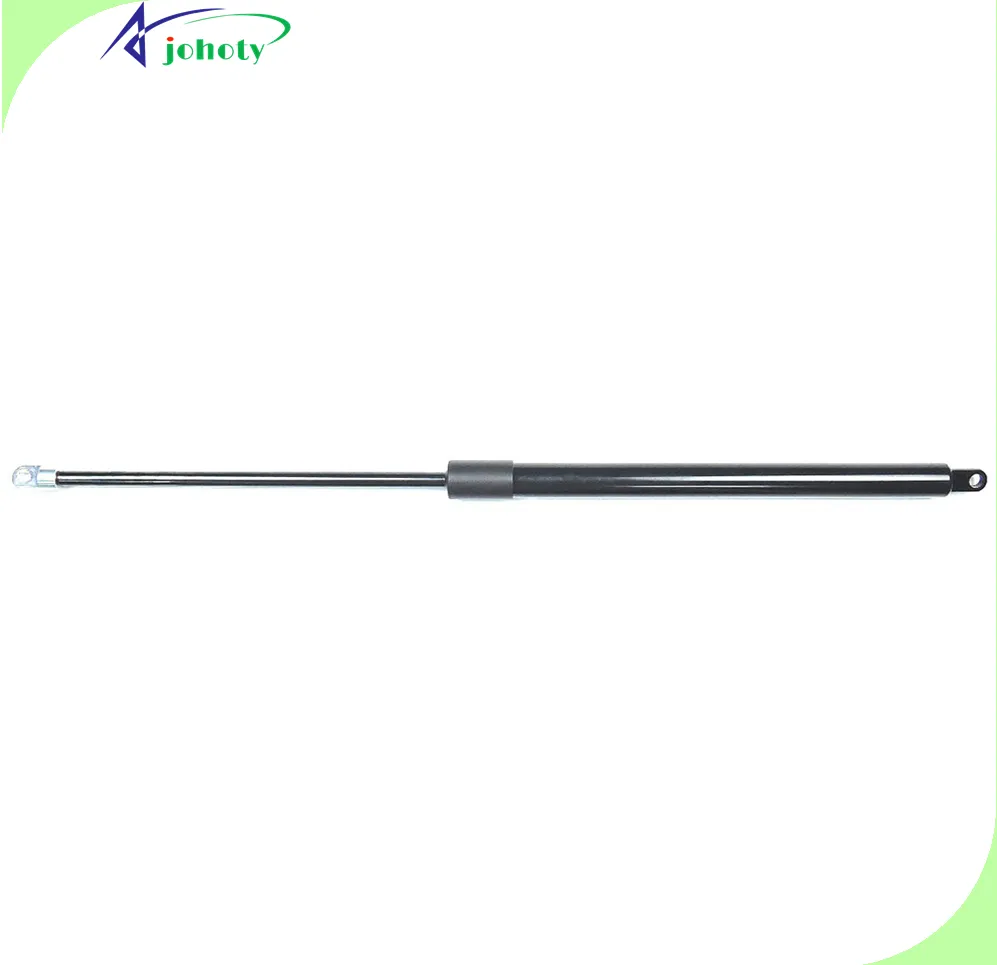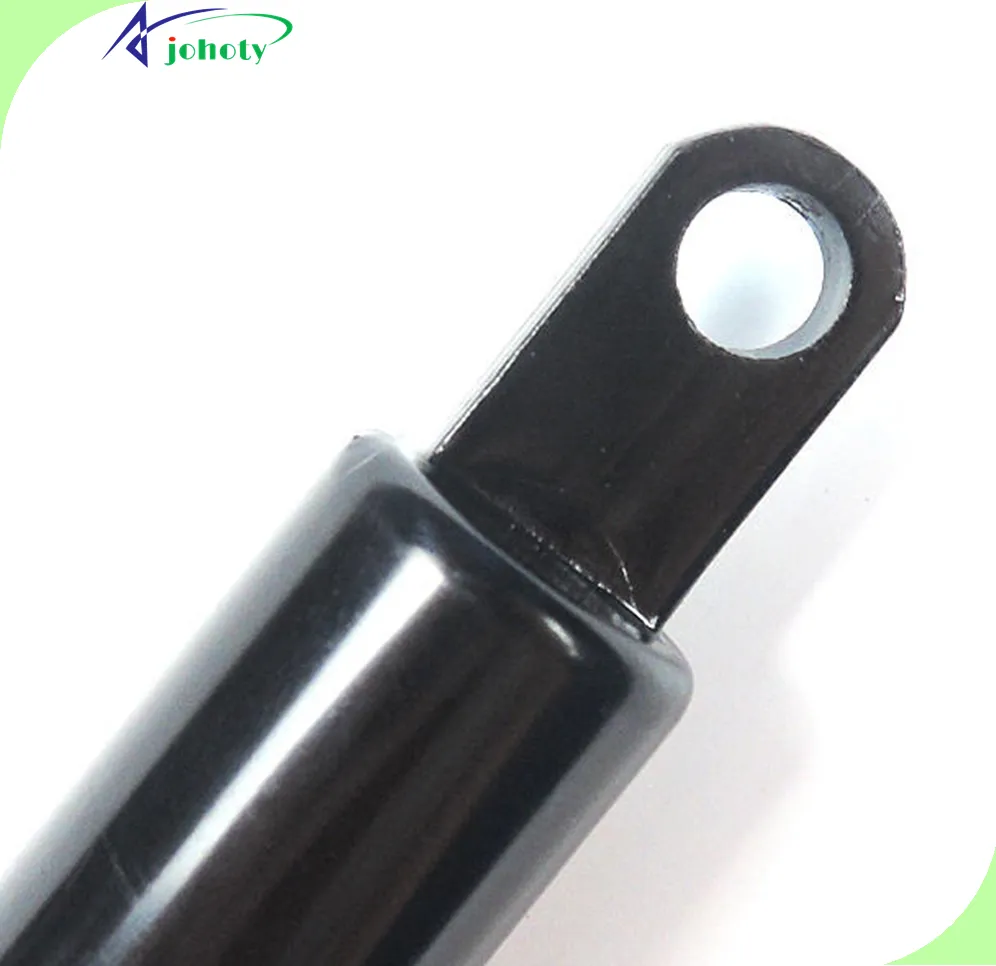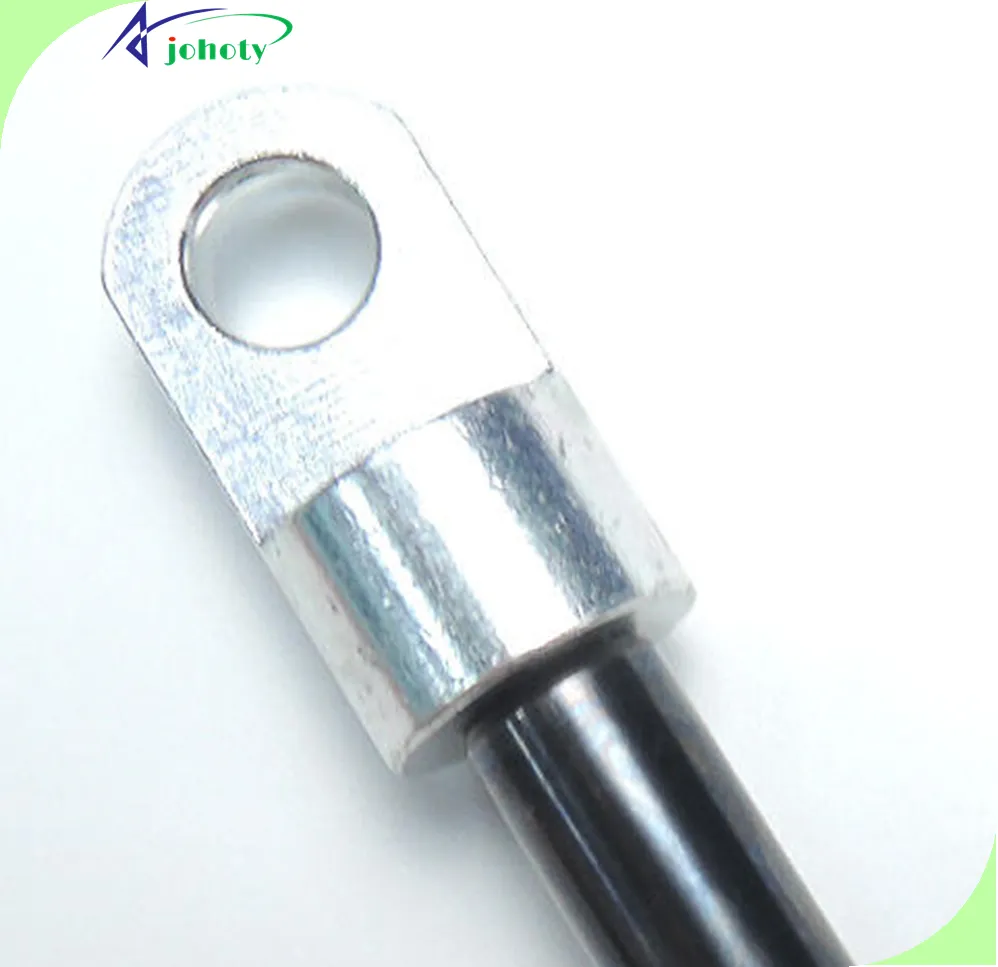 18. Gas Spring for Furniture, Machinery
Usage:   Gas Spring for furniture, machinery
Materials:  SUS304, SUS316
Load Type:    Compression
Load Capacity:   90lb
Dimension:    custom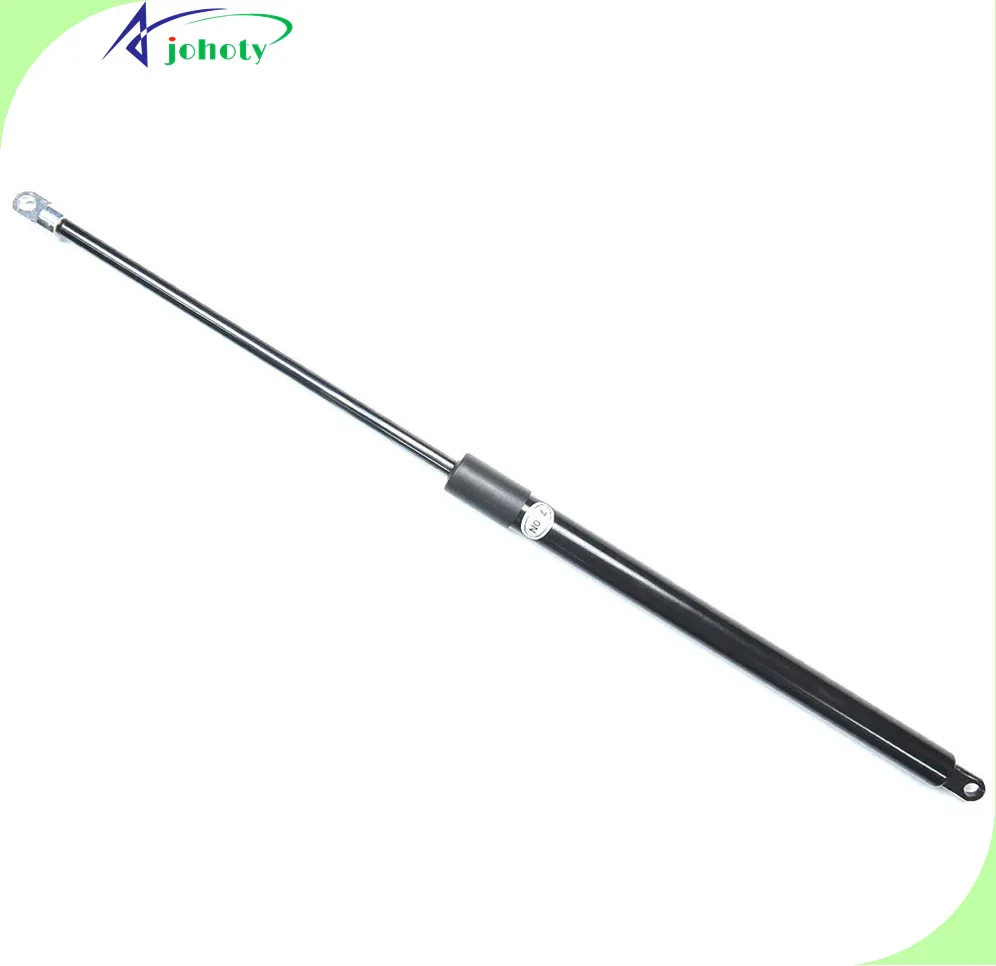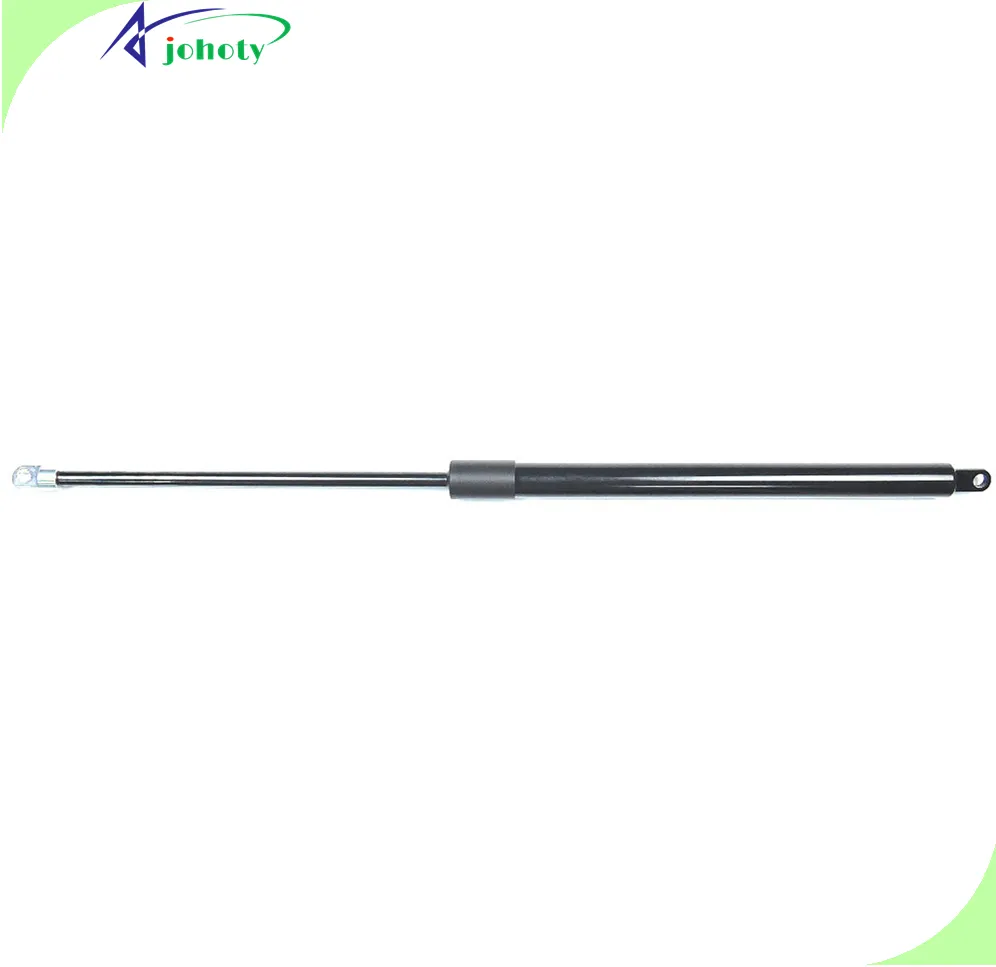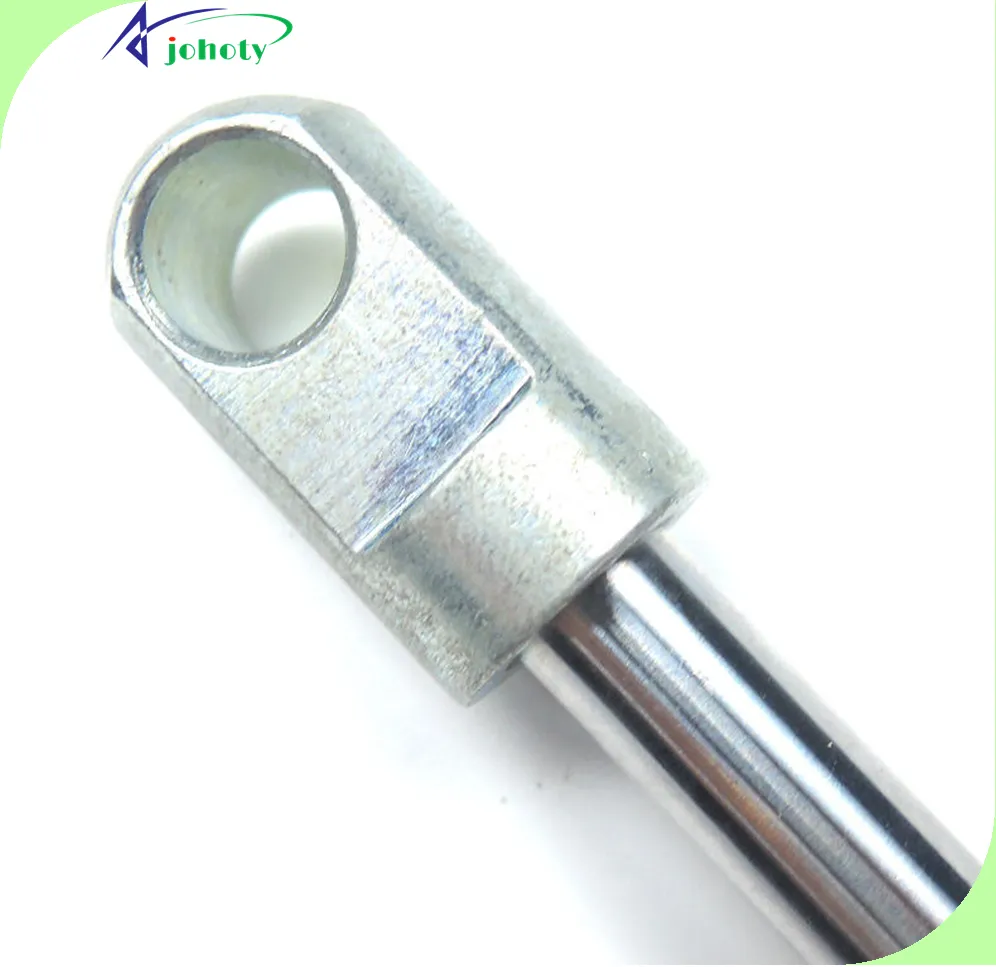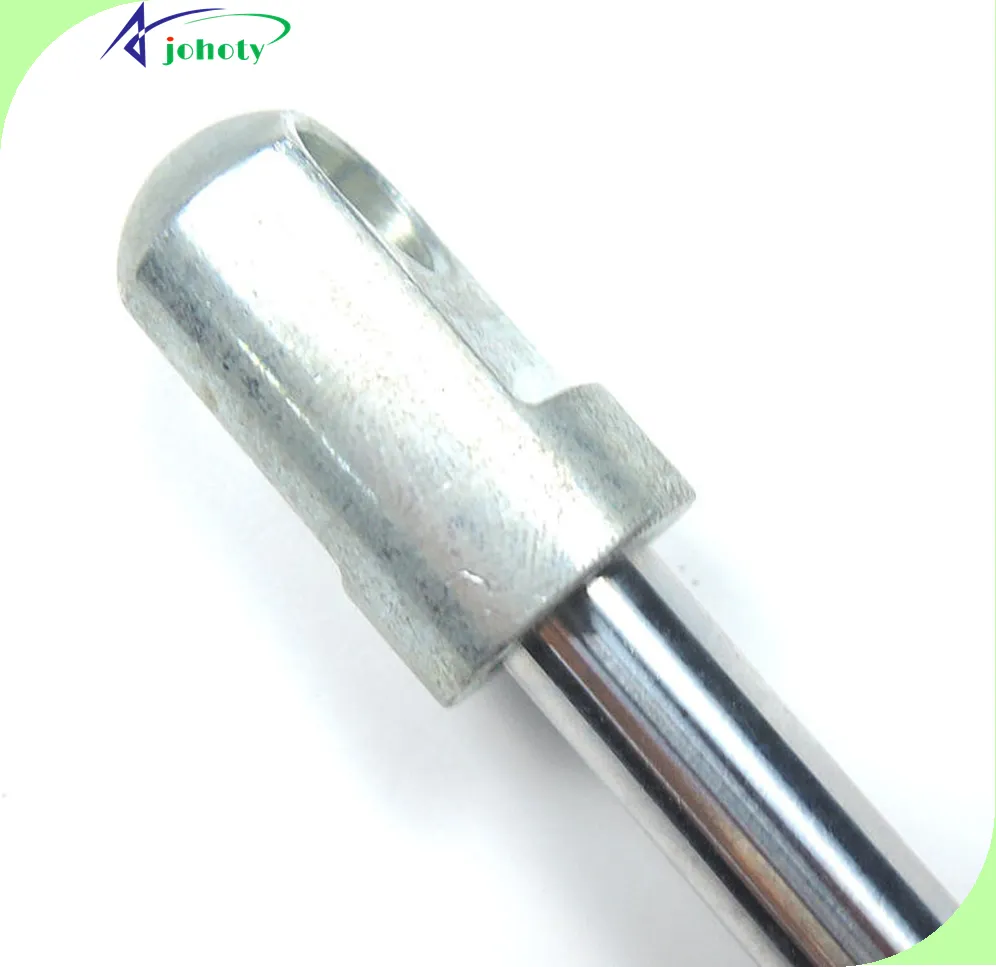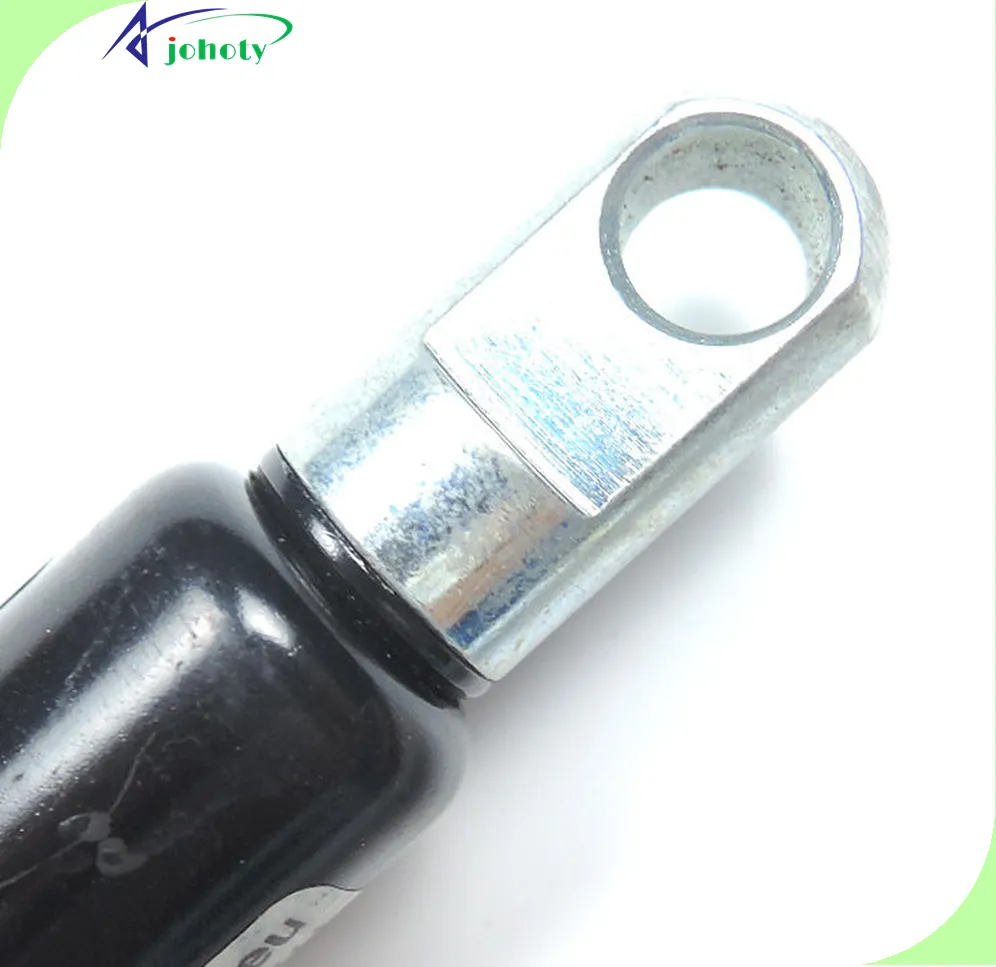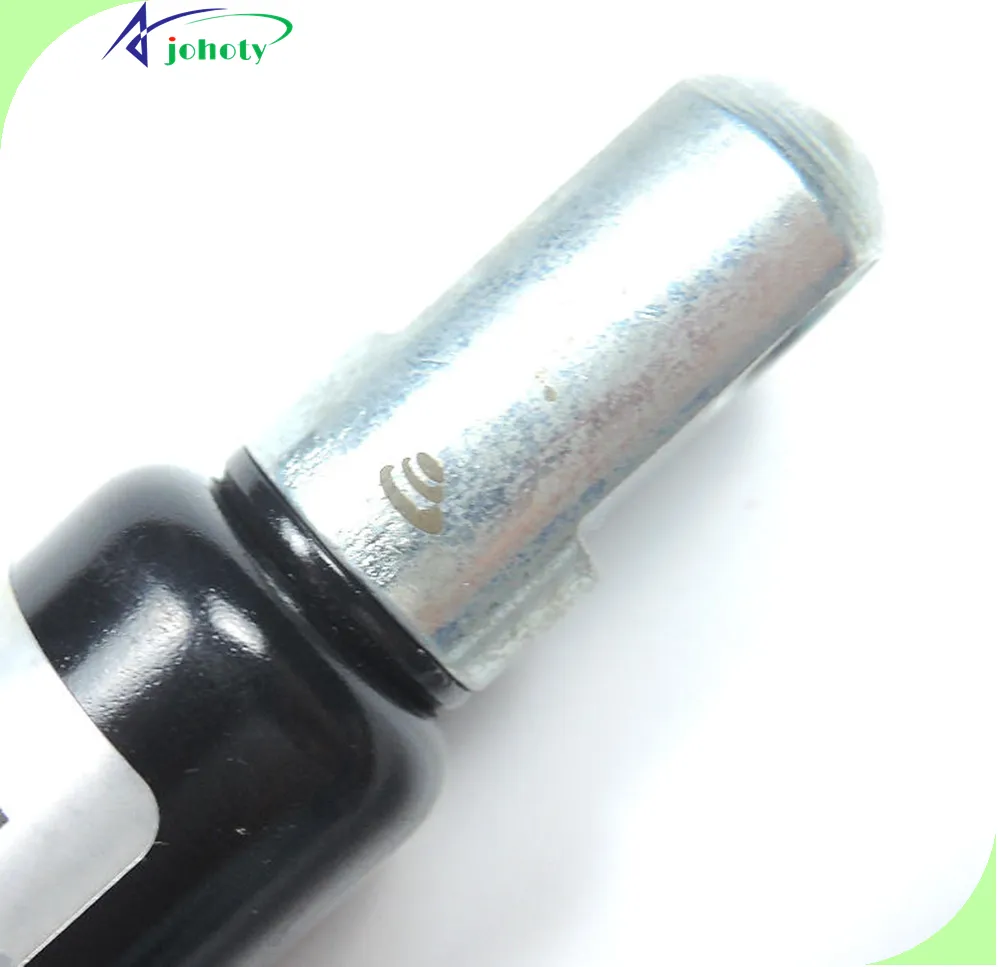 19. Master Kitchen, Buffer Cabinet Gas Spring For Furniture
Usage:  Master Kitchen, Buffer Cabinet Gas Spring For Furniture
Materials:  SUS304, SUS316
Load Type:    Compression
Load Capacity:   90lb
Dimension:    custom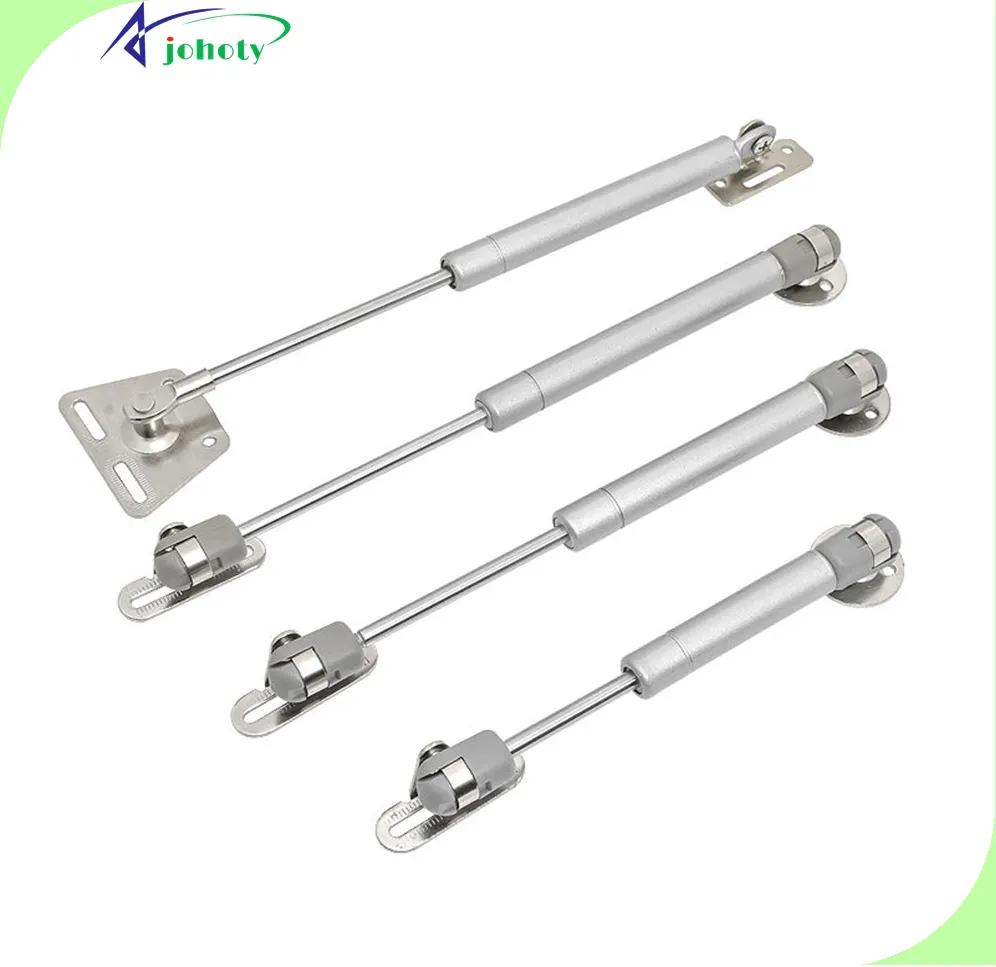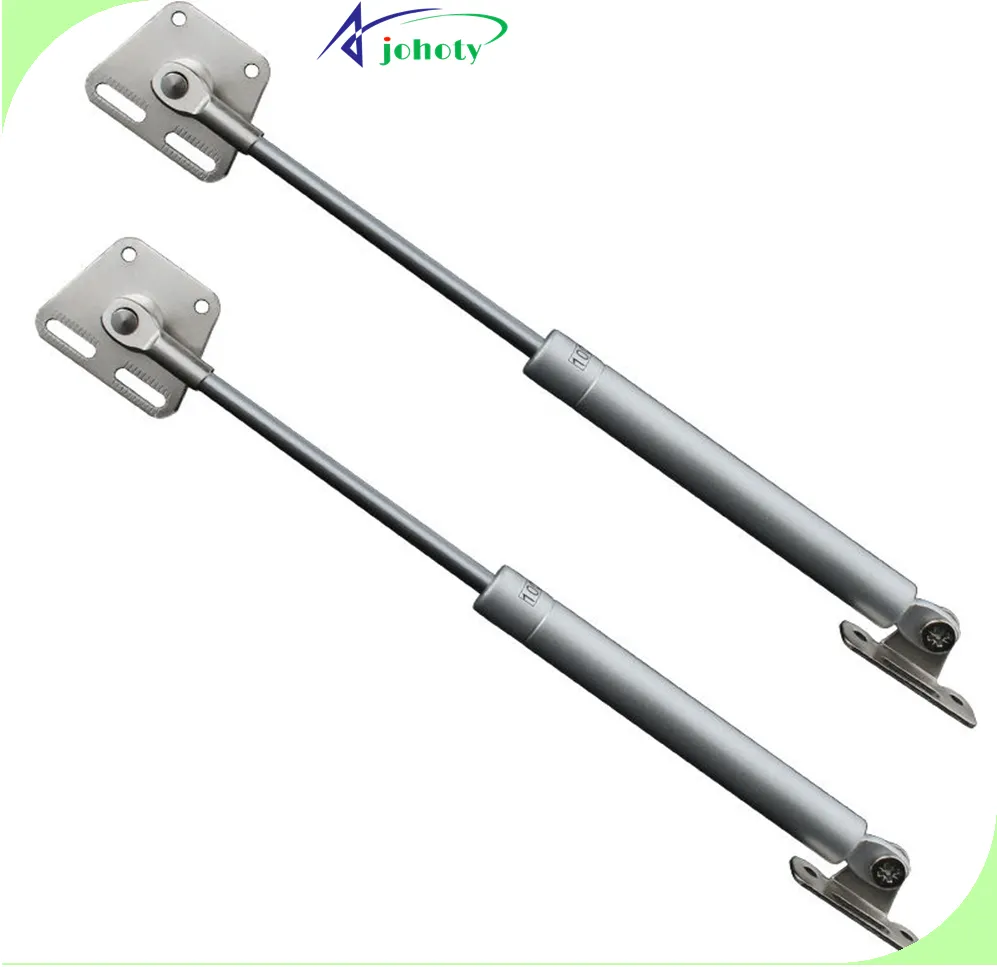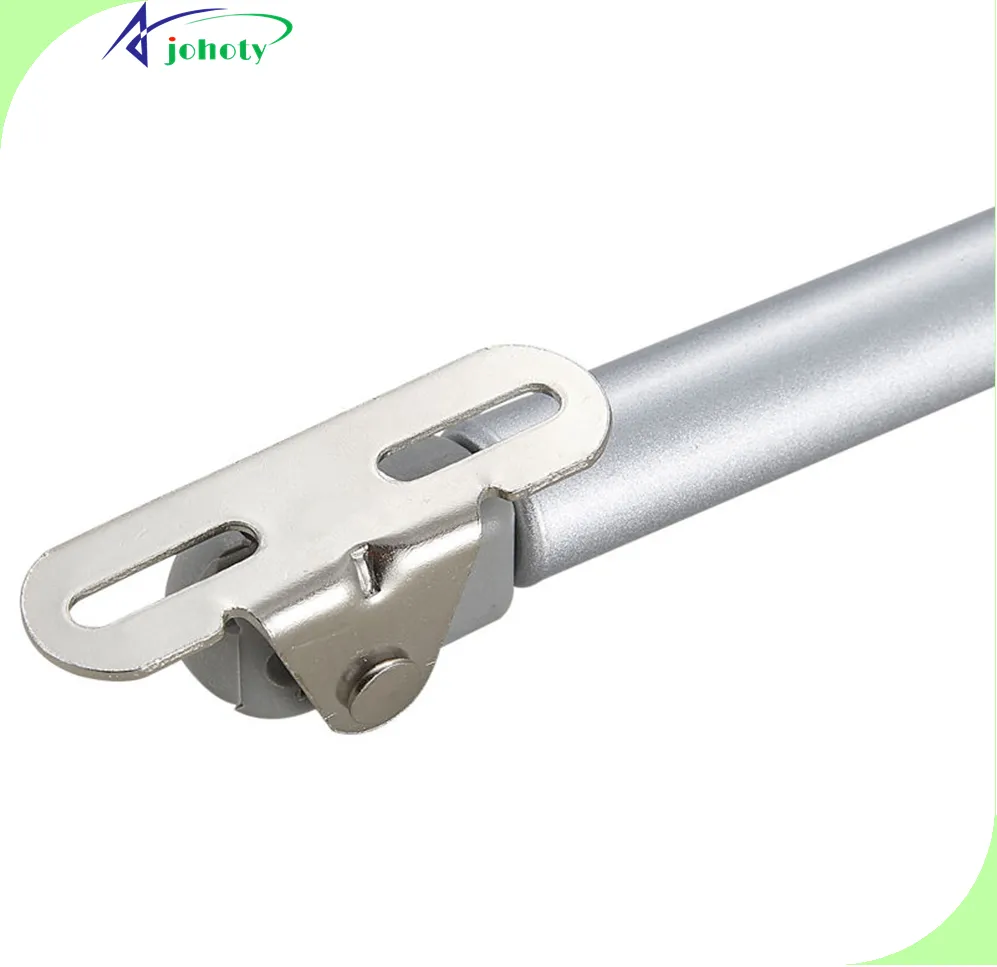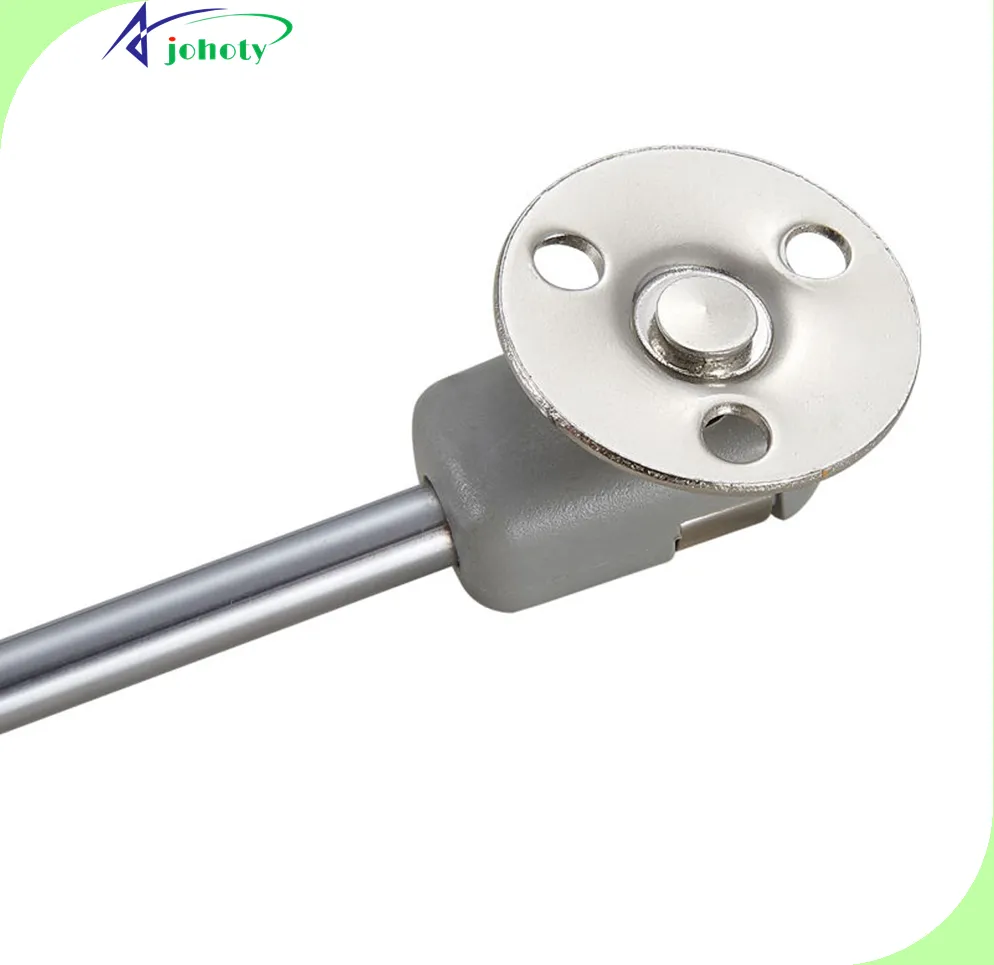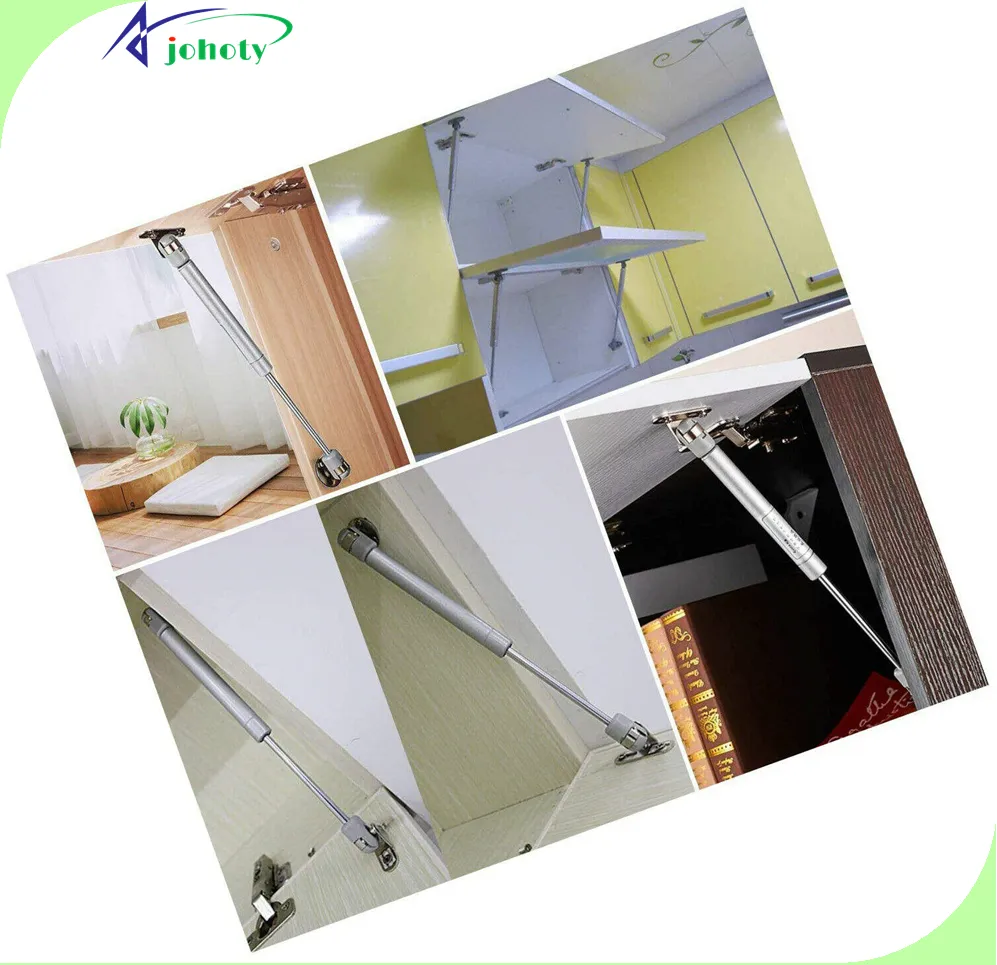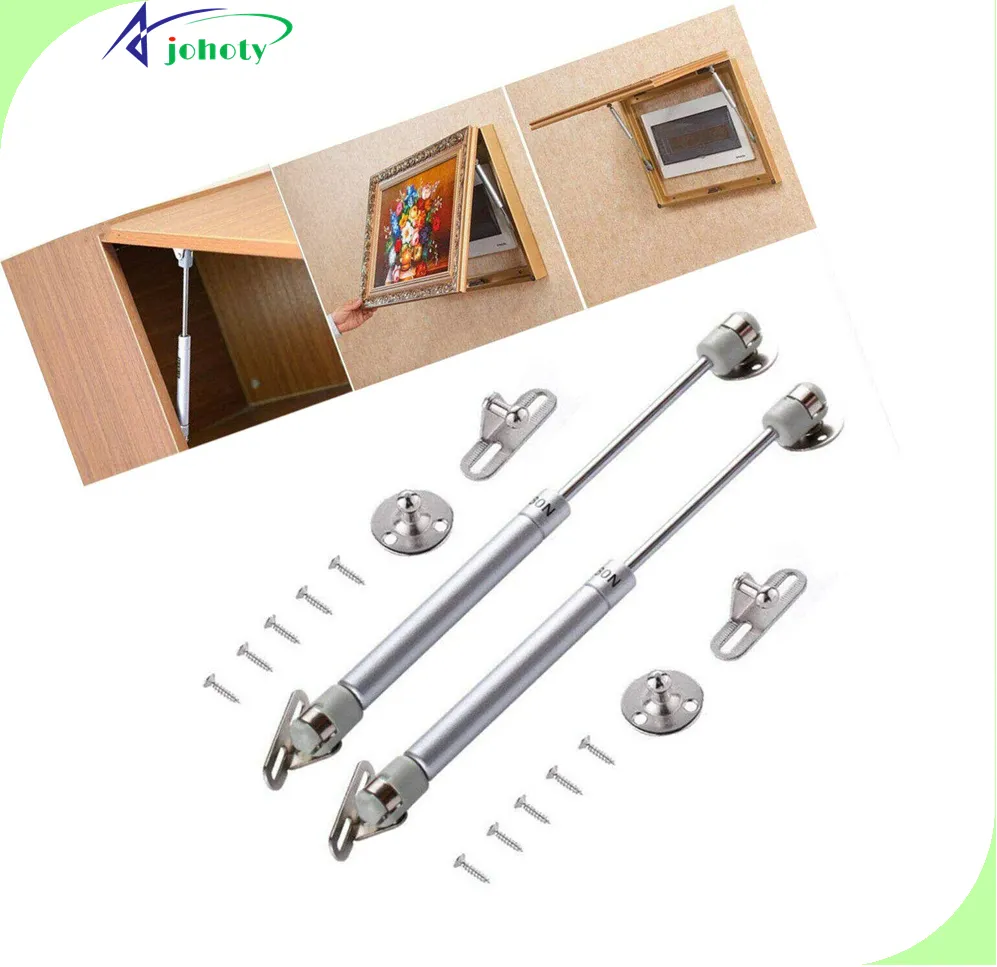 20. Gas Spring for home cabinets wardrobes beds desks and cars
Usage:   Gas Spring for home cabinets wardrobes beds desks and cars
Materials:  Steel, SUS304, SUS316
Load Type:    Compression
Load Capacity:   90lb
Wire gauge:     16
Force:    50N 60N 80N 100N 120N 180N
Dimension:    custom