3 pin connector! Powerful Custom expert and Manufacturer, Professional Technology Solution Provider, and Exporter In China.
Common shapes include double-end, right angle, bending, SMT, DIP, and solder cup. Widely applied in the fields of consumer electronics, smart wearable devices, smart home appliances, health products, military and police equipment, 5G communication, and so on. Welcome to customization, high quality, best price!

Catalogs of 3 Pin Connectors:
Benefits
More convenient and flexible during our customer's design and production process, Greatly reducing production and maintenance costs.
With over 100 sizes to choose from our pogo pin catalogs, customers can save time on the search.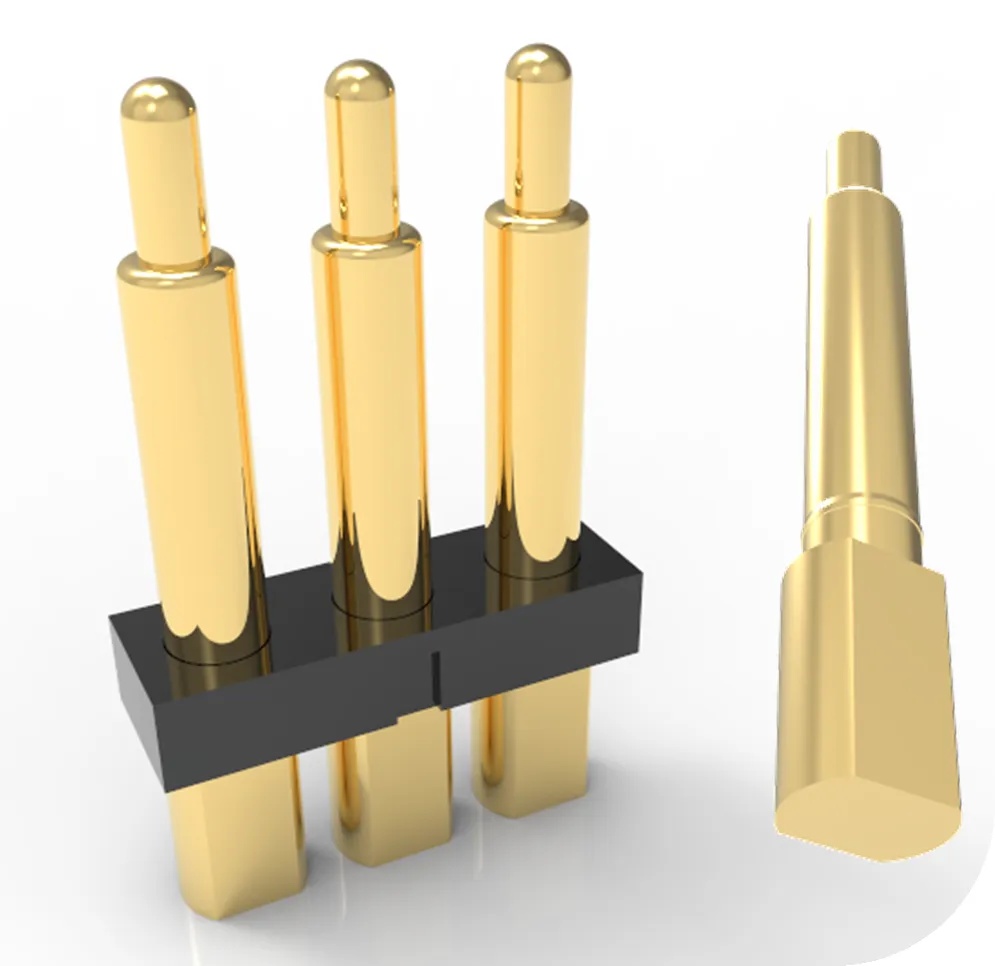 Spring force of 8gf~220gf, rating current of ≤10A for each pin, working stroke of  0.60mm~5.20mm, there is sure to be an appropriate pogo pins that will solve your problems. More smooth communication is from our CFT team based on the background of electronics engineering in IBM, Microsoft, and Amazon.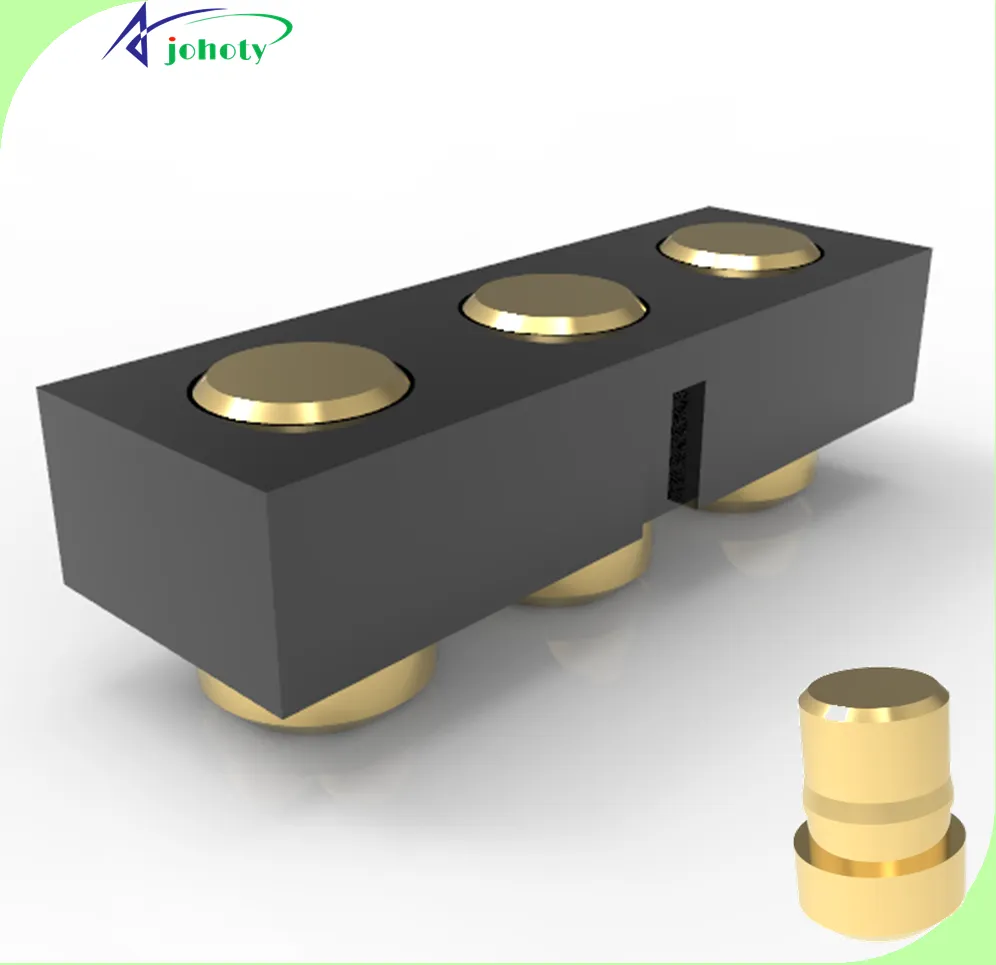 Features of our 3 pin Connector
It connects current and signal between blocked or isolated circuits in a circuit.
Pogo pins vary in their shape and structure, with different objects, frequency, power, and working environment.
We have various shapes of pogo pins, including SMT, solder cup, right angle, and so on.
Spring force of ≥15gf is available, the strongest force is 220gf in current pogo pins, up to 8,000gf in our pogo pin connectors.
Electrical features is also very critical, rating voltage is ≤220v in current pogo pins, customized voltage is up to 10,000v, rating current is ≤10A for each pogo pin. Customized current is up to 600A.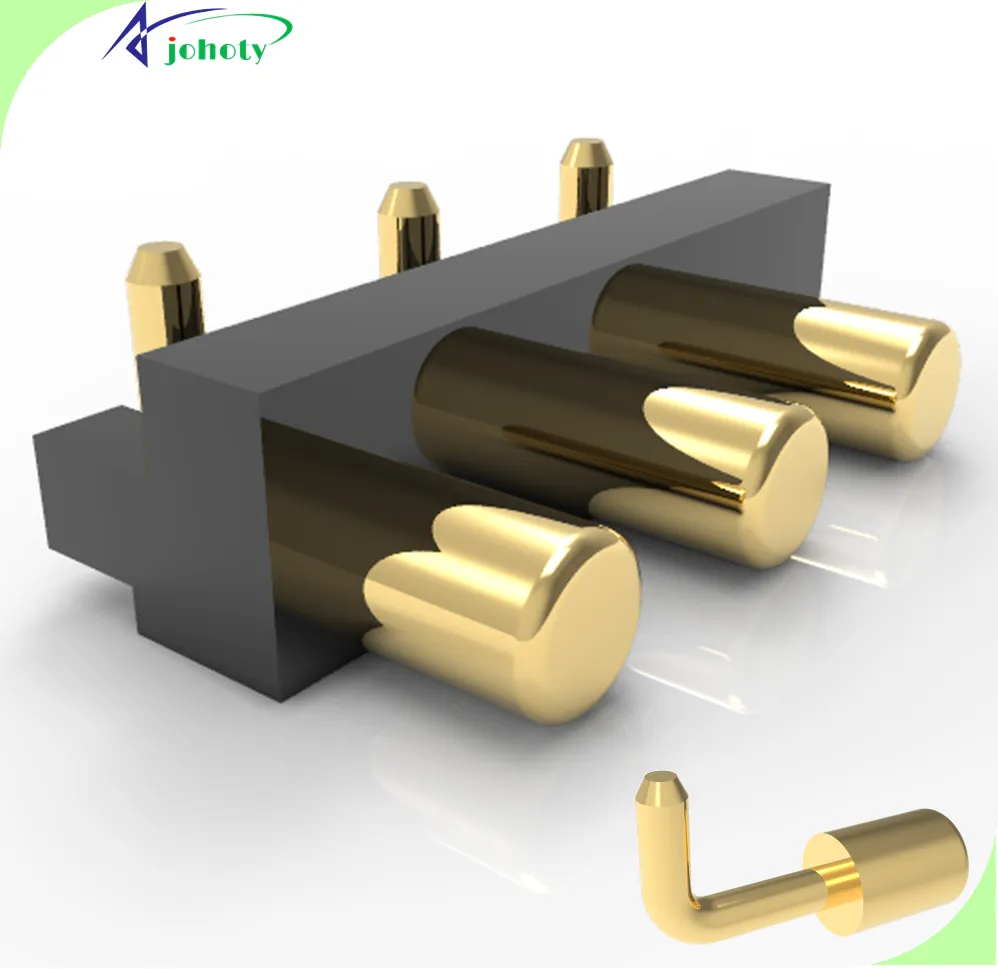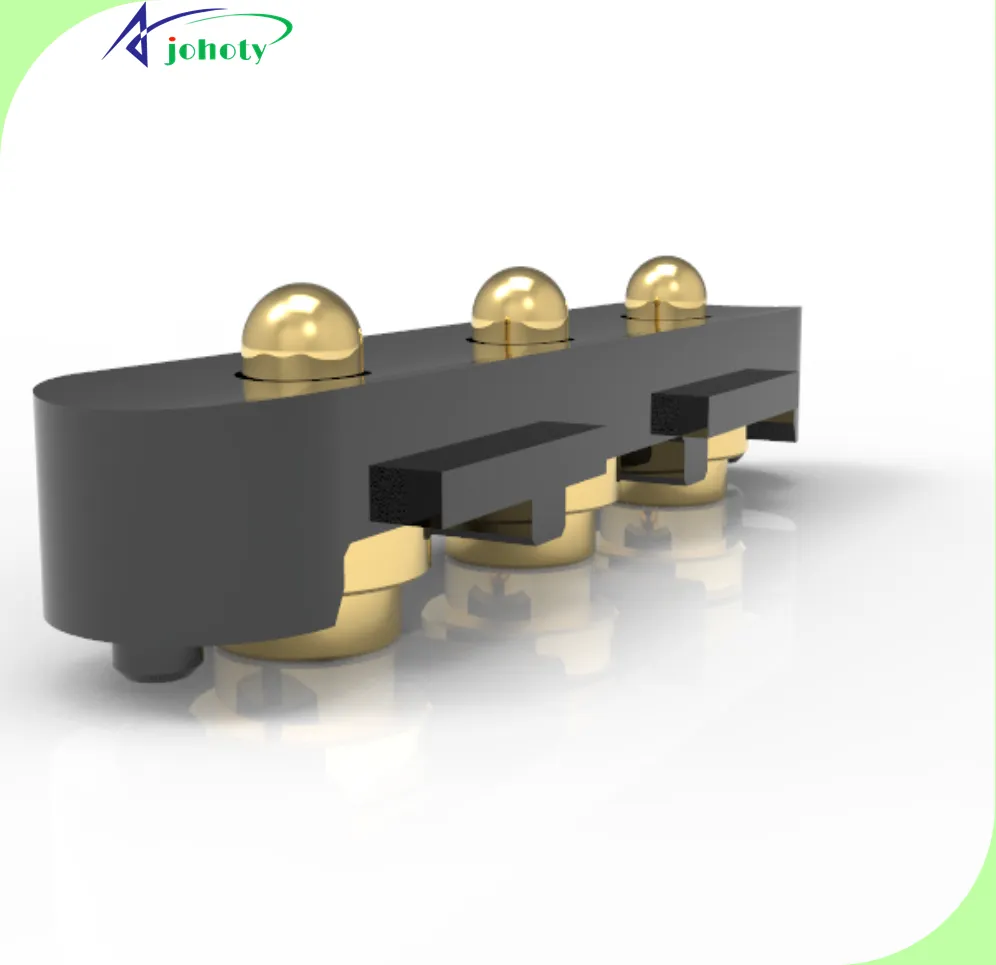 Pogo pins can save space due to a very small pitch of ≥1.00mm, providing customer designers with more flexible configuration structures.
Low contact resistance, low inductance, common coatings include Au, Ag, Pt, Pd, Rh, Ru, and super AP, which fully meet customers' electrical requirements of pogo pins.
A long life cycle is more than 10,000 cycles, even up to 100,000 cycles.
After 3 pin connector is packaged with a cap and T/R, it can be automatically mounted through SMT. Its male and female ends can serve as the two ends of one cable, and it can also form a single end with a USB adapter to form a cable.
It is widely used in UAV, intelligent wearables, robots, wireless systems, medical equipment, modern office equipment, electric toys, security equipment, etc.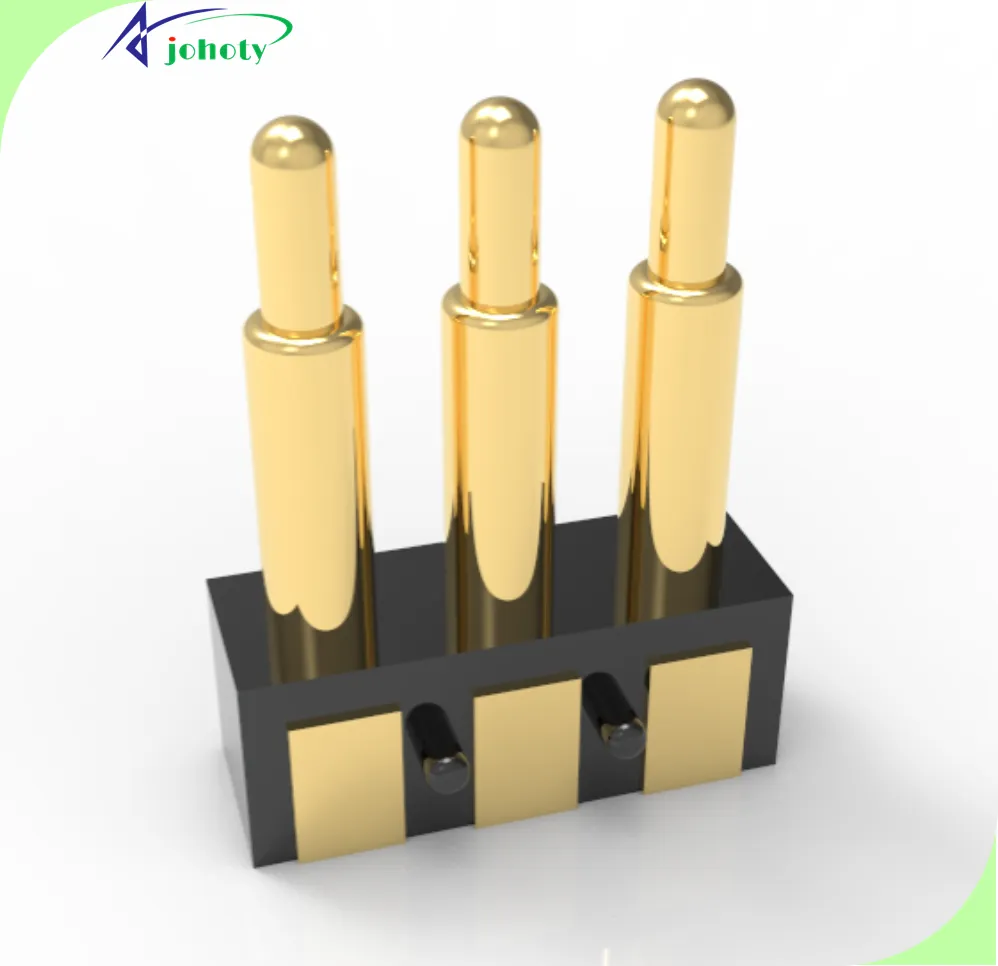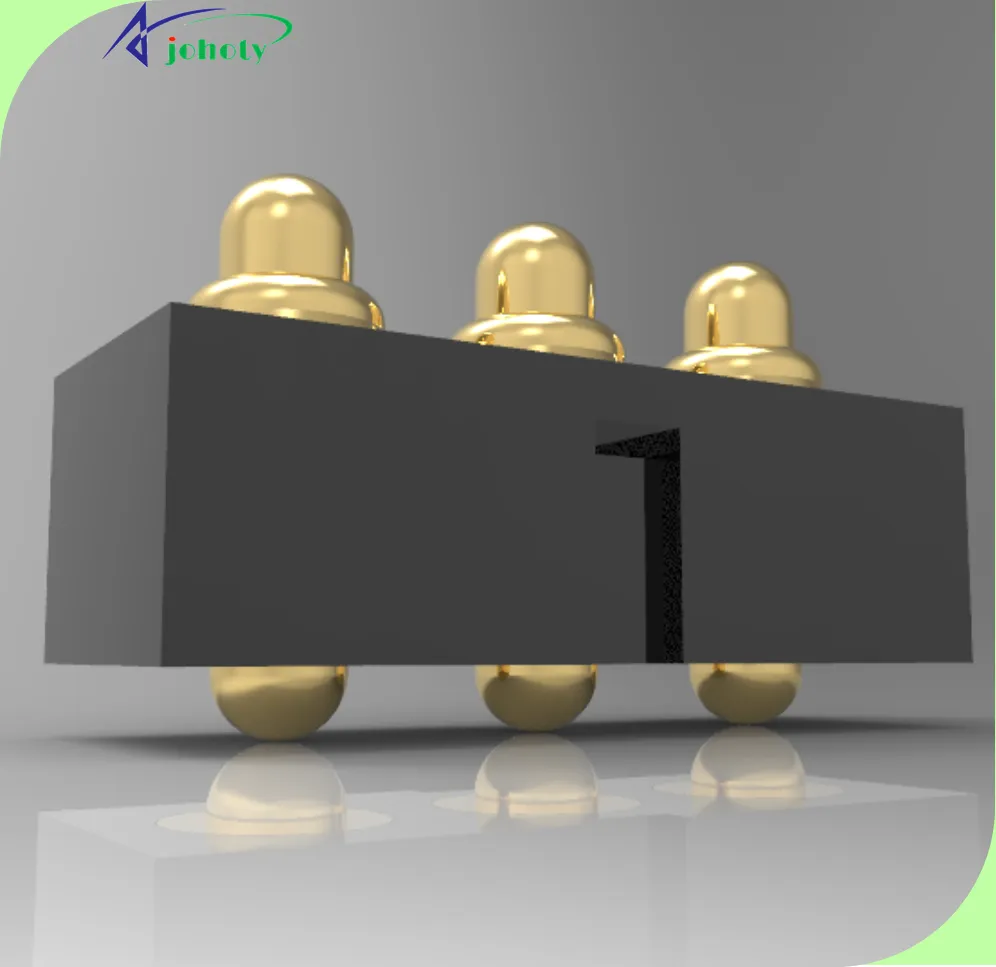 Advantages of Our 3 Pin Connector
More and more medical devices and LOT smart devices, using our 3 pin connector as battery connectors, make everyone's life smarter and more convenient! Especially, as battery connectors in medical devices, our pogo pins can deliver a steady flow of power to ensure the proper functioning of medical devices. for example, pacemakers, and glucose meters.
Our 3 pin connector is also used in a wide range of applications such as power tools, aerospace, automotive electronics, etc. Stable transmission of electrical energy, enabling power tools to perform a variety of tasks efficiently, Ensuring the proper functioning of the aircraft, the safety of the passengers