DIP Pogo Pins!  DIP Spring Loaded Pins, Pogo Pins Manufacturer, Top Solution Provider, Exporter In China, Johoty Welcomes You!
DIP pogo pins are one of the most popular and most ordered pogo pins. It has a positioning tail pin at the end of its barrel, which will not be shifted when soldering onto the PCB board, and has a good positioning. We have more than 10k design cases. Welcome to customization also.
What Benefits to Customer?
Make customers' smart devices more pleasing and luxurious, by reducing the weight and sizes of DIP pogo pins.
Help customers solve the
troubles of poor anti-interference ability and high inductance influence,
Helps customers solve the problems of unstable interference, power loss or blocking pin, short durability, and reduced life expectancy.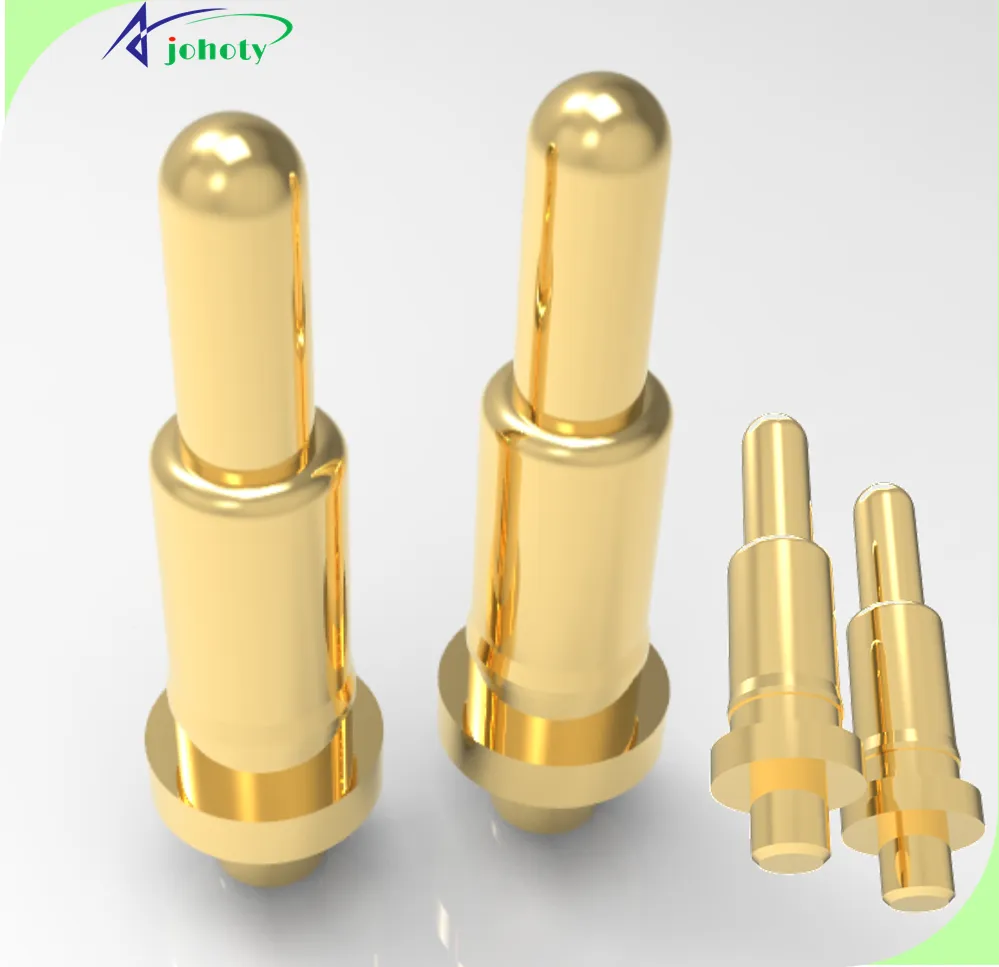 Help customers troubleshoot modules of sensors, testing, detection, actuators, drives, calculators, regulators, or transmissions, etc,
Help guests to greatly improve the stability of the equipment, fix issues about selecting key materials,
Helping customers solve problems of lateral and transverse forces, e.g. e-bike R&D, etc.
Contact Us
Help customers solve the problems of realizing high sensitivity, low heat generation, low power consumption, and small size, etc.
Help customers solve the problems of maximizing battery life cycle, dust and water resistance, small size, pins charging, daily stress, vibration resistance,and drops in wearable smart devices.
Contact Us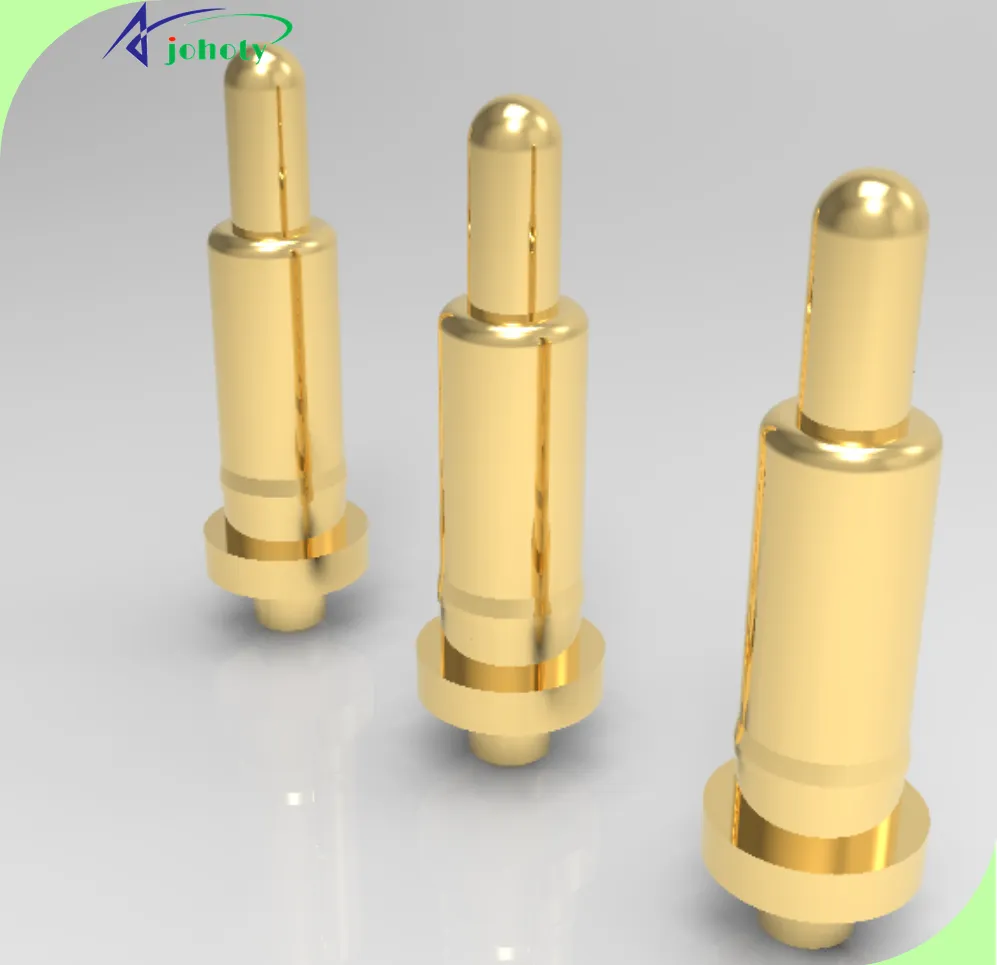 Features of DIP Pogo Pins
DIP pogo pins are precision components used to conduct current and transmit signals, and is characterized by corrosion resistance, high stability, as well as high durability.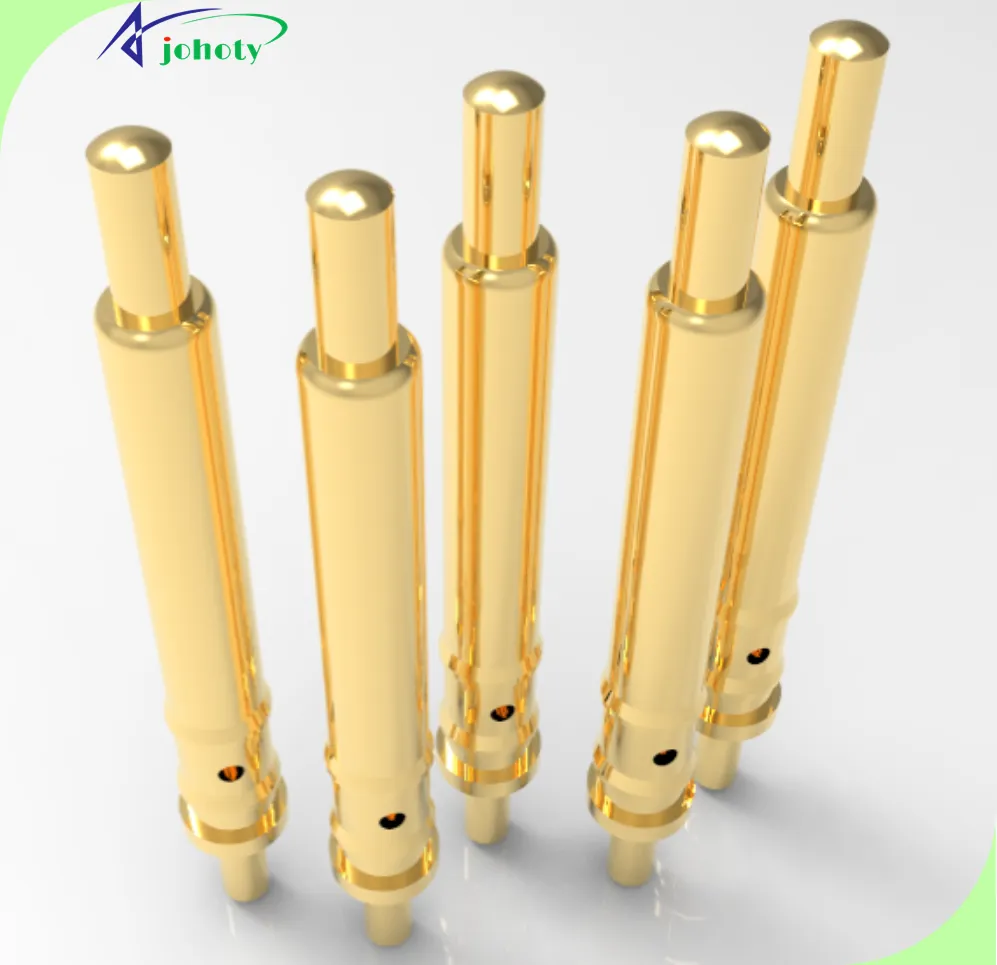 it is formed by the three parts of the plunger, barrel, the spring, and then riveted and pre-pressurized in riveting and pressing instruments.
For various shapes, sizes, high currents, or spring force, it is often possible to design 4P, 5P, or even 6P.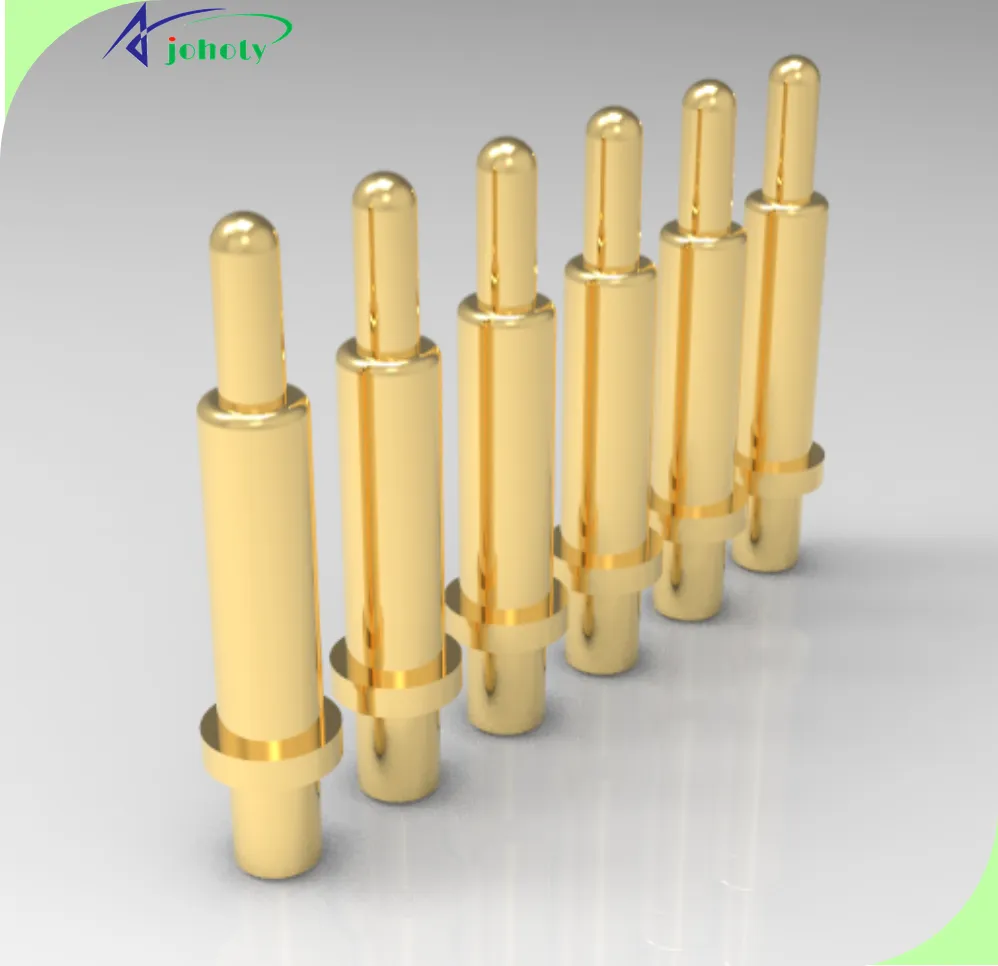 Adapted to lightweight electronic devices, the spring-loaded pins focus on optimizing the internal structure to achieve the smallest external dimensions,
While at the same time, we deeply study and improve waterproof, dustproof, and low impedance, etc.
Compared to blade pins, DIP pogo pins are higher than it on life cycle, at least 10000 cycles, even up to 30,000~50,000 cycles.
About common inner structure:
BIAS, Ensure 100% contact between plunger and barrel, keep low impedance for good stability, significantly reduces the risk of instantaneous power loss,
Back Drilling, Meet the maximum spring force and maximum stroke of customers with the smallest size.
Contact Us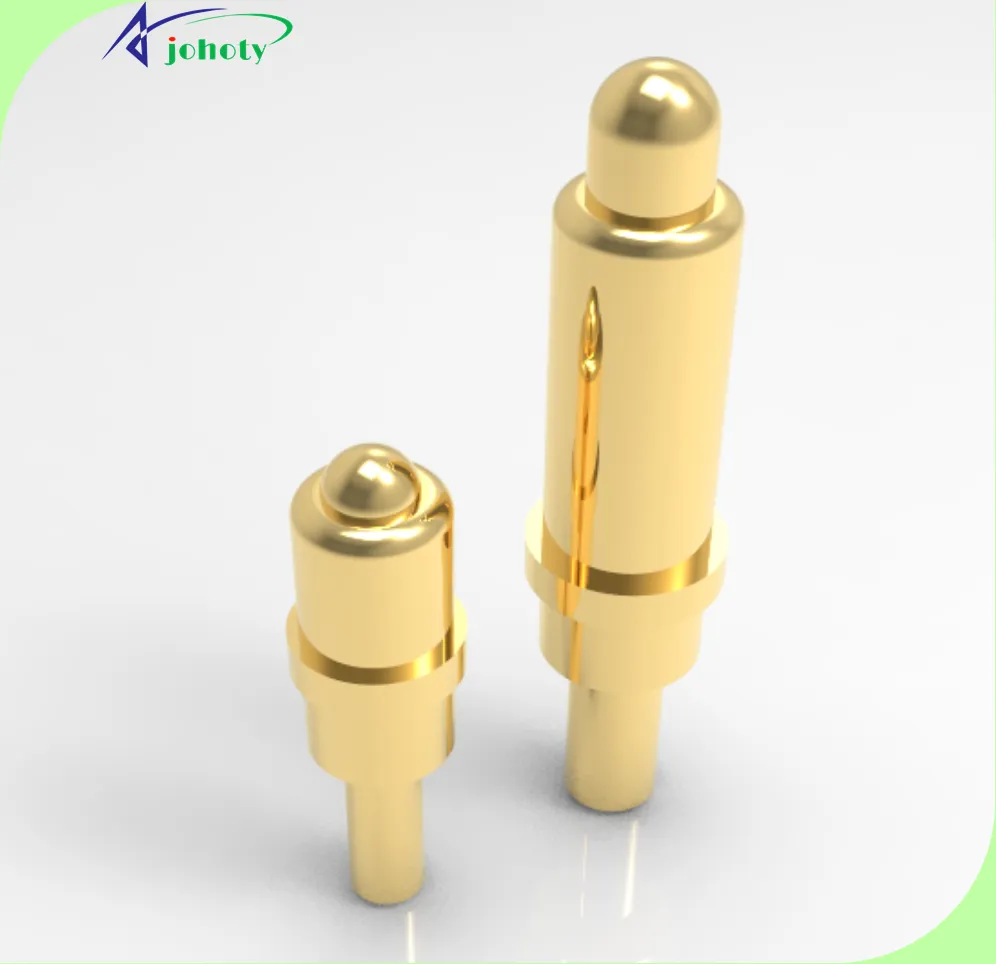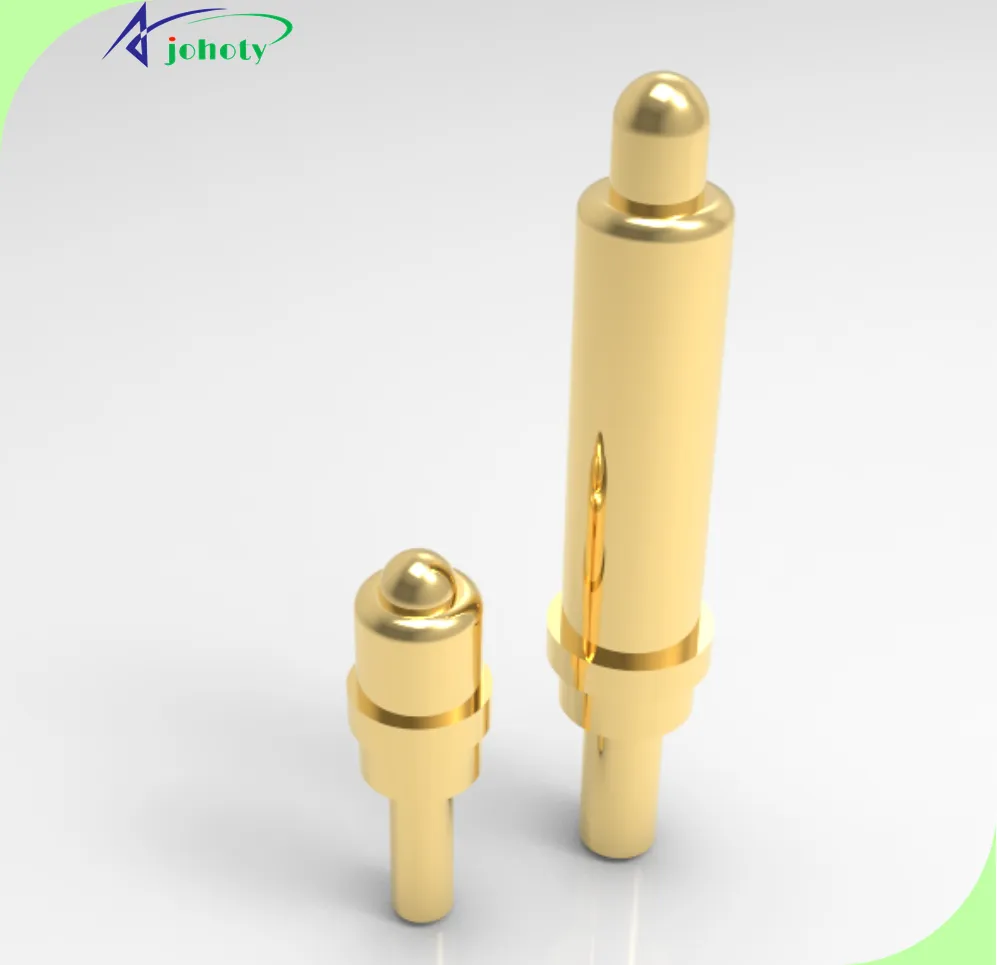 BIAS+BALL, Adding a steel ball or insulating bead inside the barrel, reduces the current passing through the spring, resulting in more stable contact, and better performance in terms of electrical properties.
Extending plunger, The current goes from the plunger tip to the tail pin, and even if the barrel is contaminated, it is normally energized without any effects, it is the best choice for small sizes and large currents.
Length(mm):  1.39, 2.03, 2.5, 2.6, 2.7, 2.8, 2.9, 3, 3.05, 3.1, 3.15, 3.19, 3.2, 3.25, 3.27 …… 40.6, custom,
Stroke(mm):  0.15, 0.4, 0.5, 0.6, 0.7, 0.75, 0.8, 0.85, 0.9, 0.91, 0.93, 0.95, 0.96 …… 9.95, custom,
Plunger OD(mm):  0.3, 0.38, 0.39, 0.4, 0.45, 0.5, 0.55, 0.6, 0.62, 0.63, 0.65, 0.7, 0.71 …… 9.2, custom,
Barrel OD(mm):  0.58, 0.7, 0.8, 0.85, 0.86, 0.9, 0.93, 0.95, 0.97, 0.98, 1.0 …… 10.4, custom.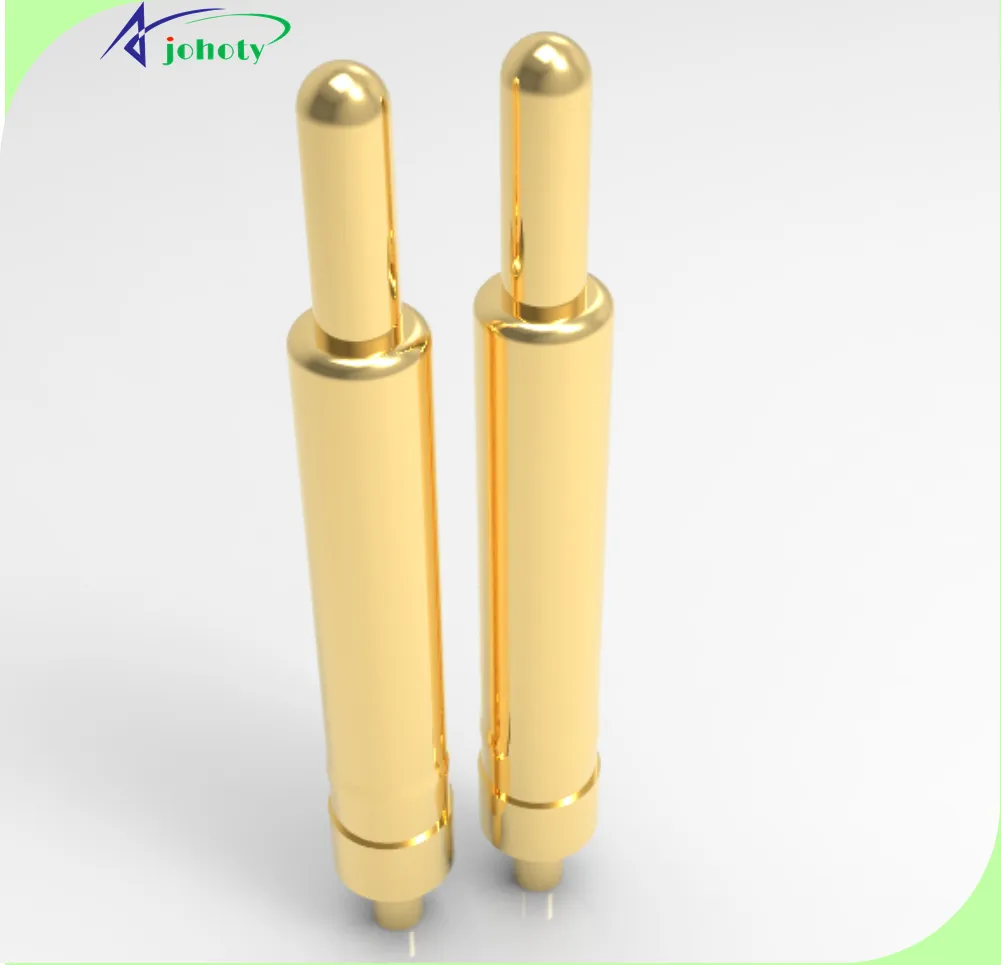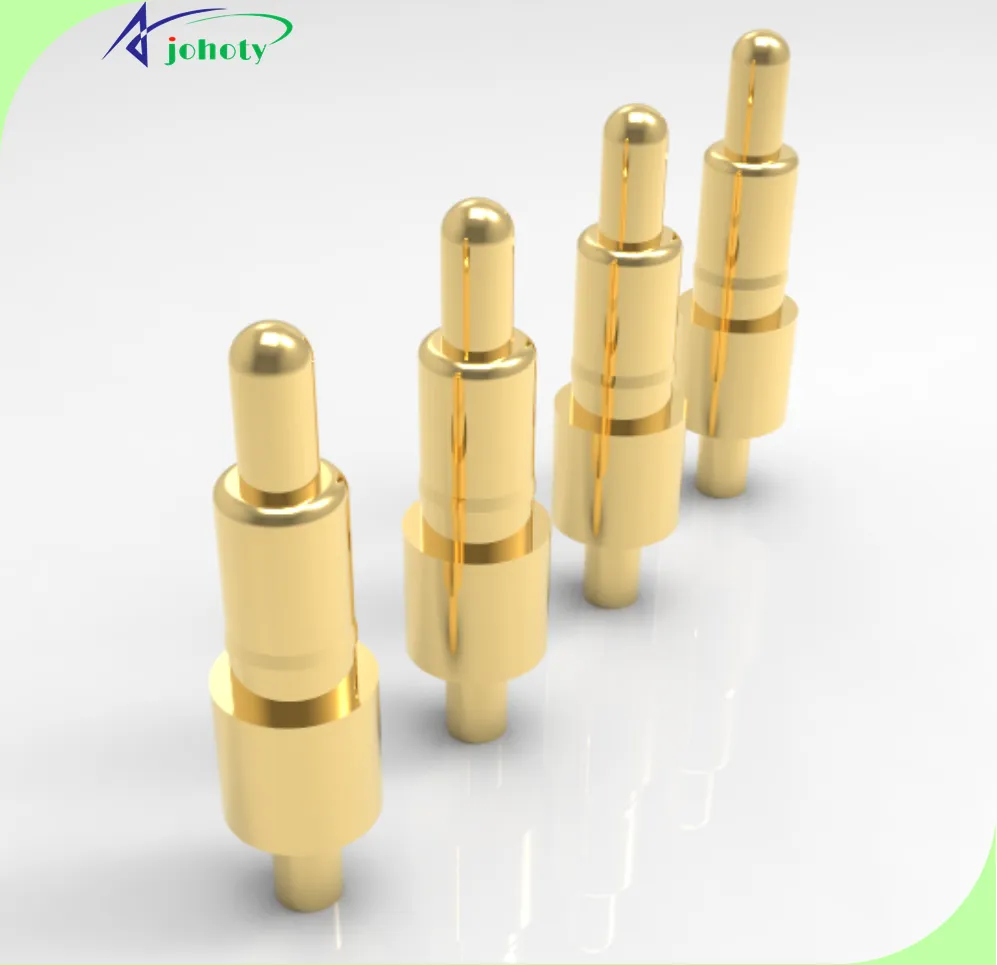 Rating Voltage(V):  3.7, 3.8, 4.2, 4.3, 5, 5.5, 9, 12, 19, 20, 24, 30, 36, 48, 58.8, 60, 80, 220, 230, 300, 500, custom,
Rating Current(A):  0.05, 0.1, 0.15, 0.2, 0.3, 0.5, 1.0, 1.2, 1.5, 2.0, 2.5, 3.0, 3.5, 4.0, 4.7, 5.0, 6.0, 6.5, 7.0, 7.5, 8.0, 9.0, 10.0, 12.0, 15.0, 30.0, custom,
Spring Force(gf):  15, 18, 20, 22, 23 …… 280, 290, 300, 380, 400, 450, 550, 600, 800, custom.
Contact Us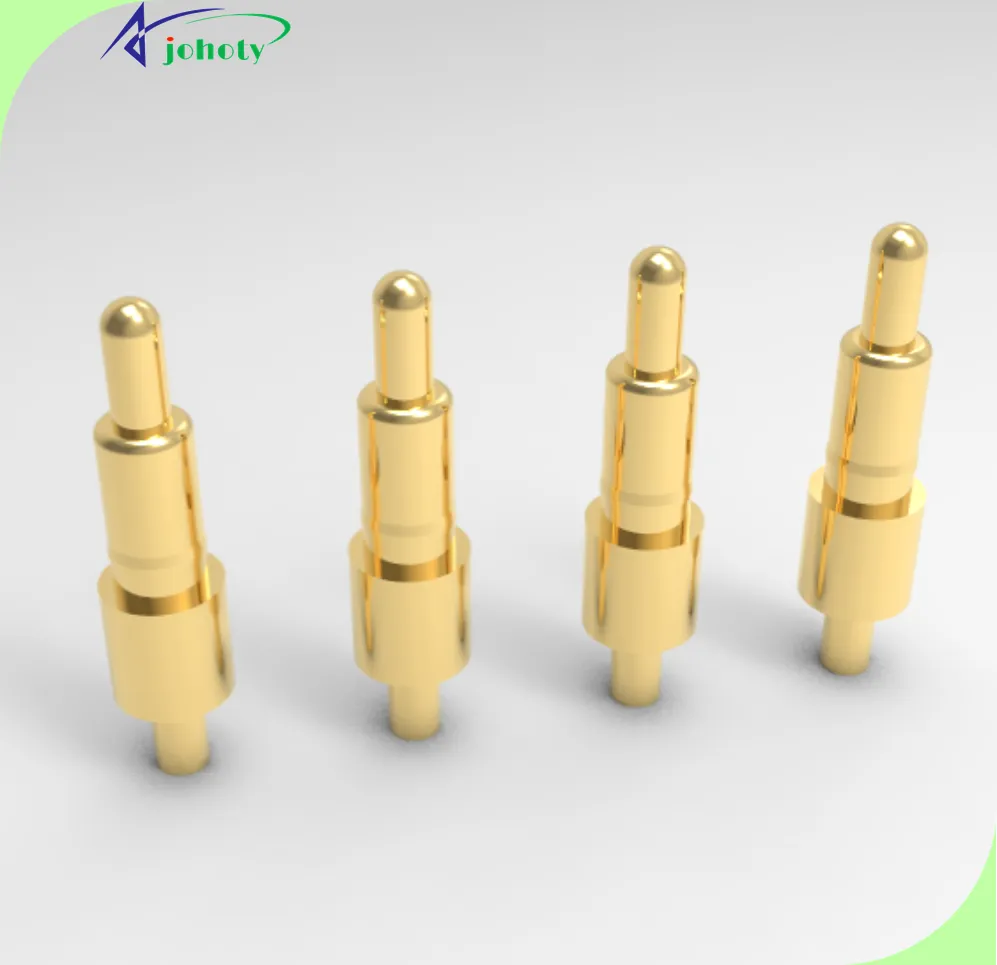 Advantages of DIP Pogo Pins
Very complete and abundant product specifications, dimensions, electrical parameters, and other options, high reliability, high stability, and high wear resistance, can be used in most fields, including automation, new energy, automotive, communications, photovoltaic, intelligent equipment, medical, aerospace, and other fields.
Provides a reliable electrical connection that is not affected by vibration or movement. Eensures the stability of current transmission and is especially suitable for medical devices and automation control equipment. Small sizes, occupies less space, mainly used for compact design, often found in some high and middle end intelligent devices.