Right Angle Pogo Pins! Right Angle Spring Loaded Pins Manufacturer, Solution Provider, And An Experienced Supplier, Welcome You!
They are mounted sideways onto the PCB after assembly to the right angle connectors, or are directly packaged by T&R. There are two or more small positioning sticks to fix the whole connector. They are usually compact and lightweight, light in size and weight to meet a variety of requirements in small spatial and structural. Welcome to customization.
Catalogs of Right Angle Pogo Pins: 
What Benefits to Customer?
Helps customers realize more complex and demanding applications with right angle pogo pins of smaller, lighter, thinner, and higher transmission rates.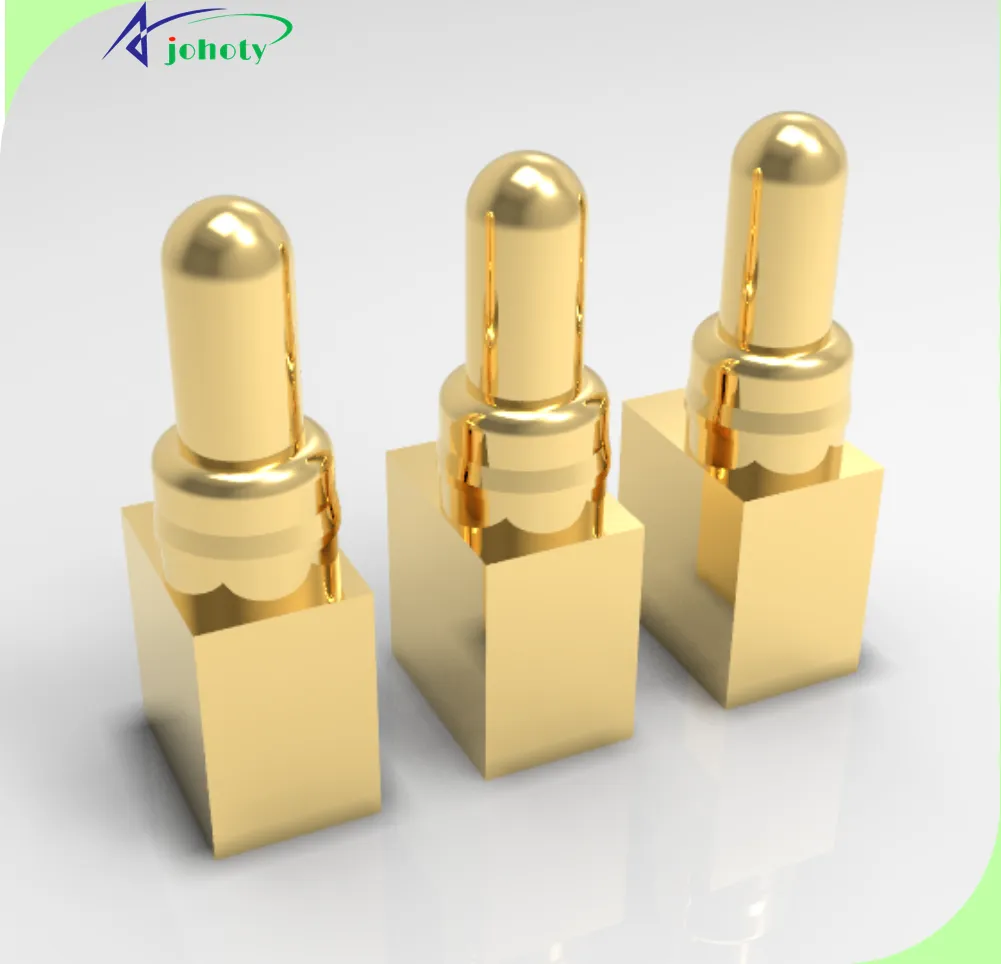 With the high flexibility and durability of side-mounted pogo pins,
We help clients solve problems in transmitting data from sensors to CPU for analysis and processing in smart wearable devices and the LOTs.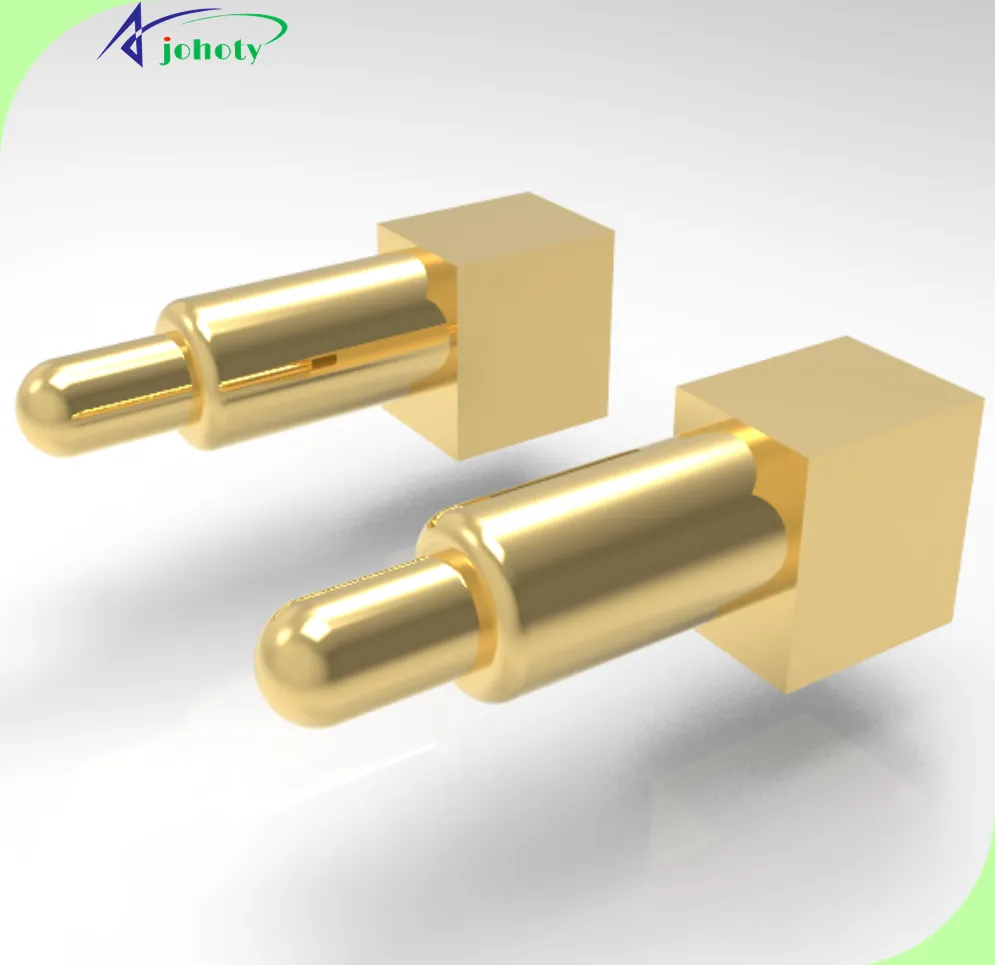 With the high durability and high reliability of the right angle pogo pins, we help customers solve the problems of signal transmission between the automotive control unit and a variety of sensors,
And, allowing customers to face complex and harsh automotive environments with greater ease.
Contact Us
With the lightweight design and high flexibility of the right angle spring loaded pins,
we help our customers solve the problems of high-speed signal transmission between the LCD and motherboard of smart electronic devices, for SOS wrist straps, smartwatches, TWS, etc.
but the internal space is very small not to better design.
Contact Us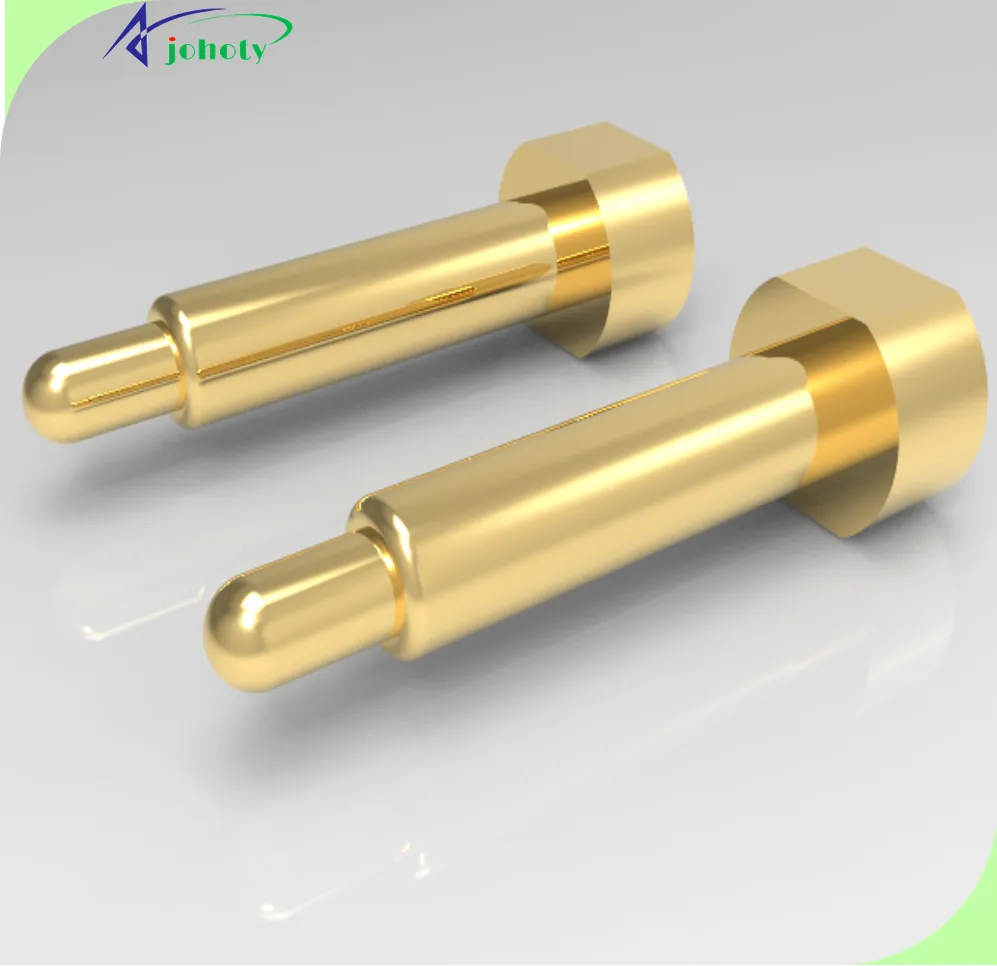 Features Of Right Angle Pogo Pins
The right angle pogo pins have a working surface and are closely mounted on a PCB soldering pad, which is either flat or curved. They are usually T&R packaged for automatic soldering by SMT.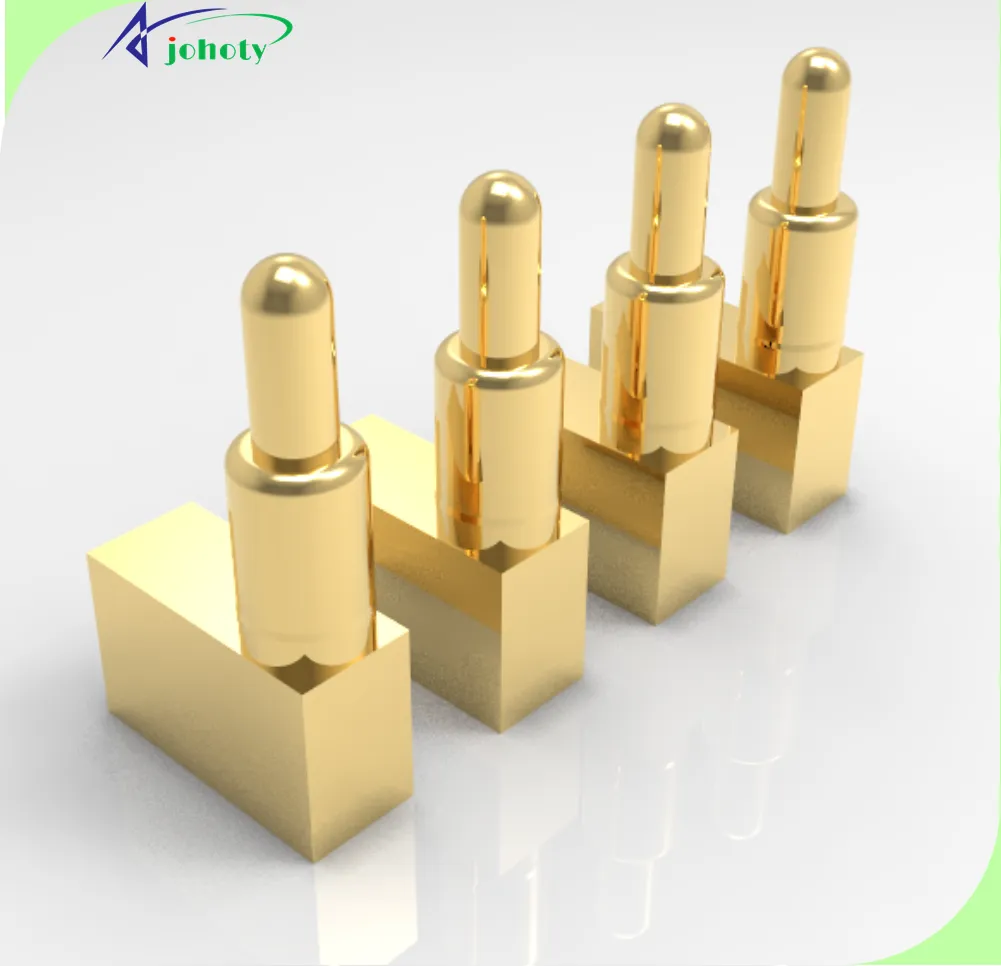 Similar to other pogo pin structures, they are 3 parts and consist of a plunger, a spring, and a barrel with a working surface.
They have very high flexibility and high-speed signal transmission capability which is suitable for modern high-speed electronic equipment.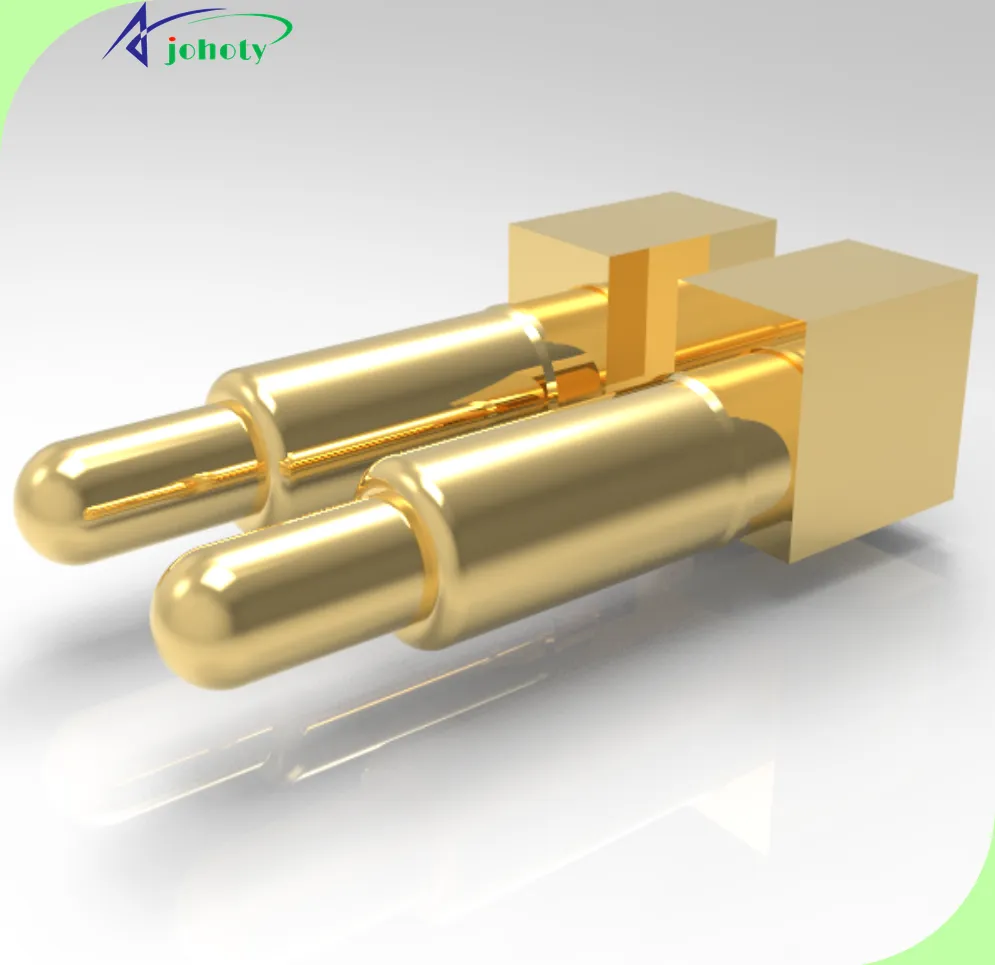 They can maintain stable performance in harsh and complex environments, have low contact resistance,
Can improve signal transmission reliability, and come in a wide variety of shapes to meet different actual applications,
Widely used in consumer electronics, communication equipment, medical equipment, automotive and other fields.
Contact Us
For electrical performance, we have designed right angle single pogo pins that are capable of withstanding up to 10,000 volts,
As well as single pins with 380V 20A and contact impedance as low as 15 milliohms. We can fully meet the needs of your equipment.
For mechanical, the existing spring force is up to 8,000gf, the stroke is up to 5mm, and the OD is up to 7.85mm, all is not limited to design as per your requirements.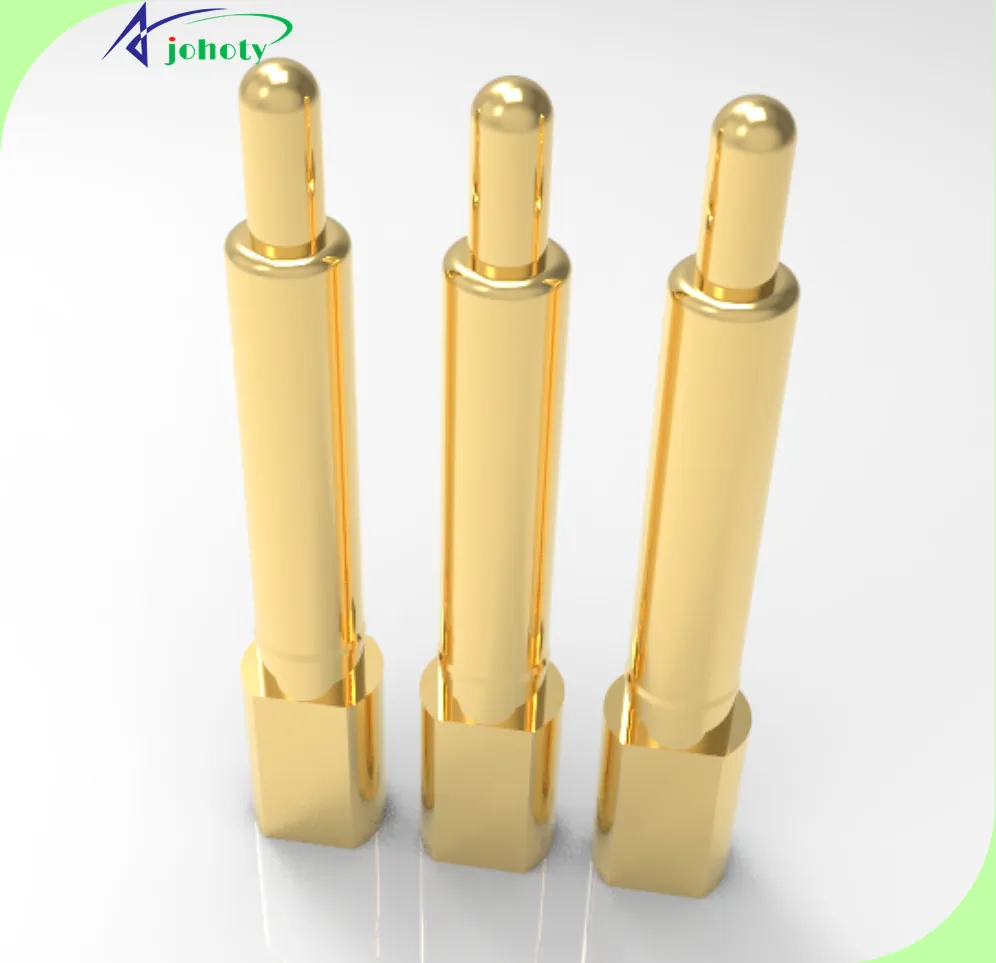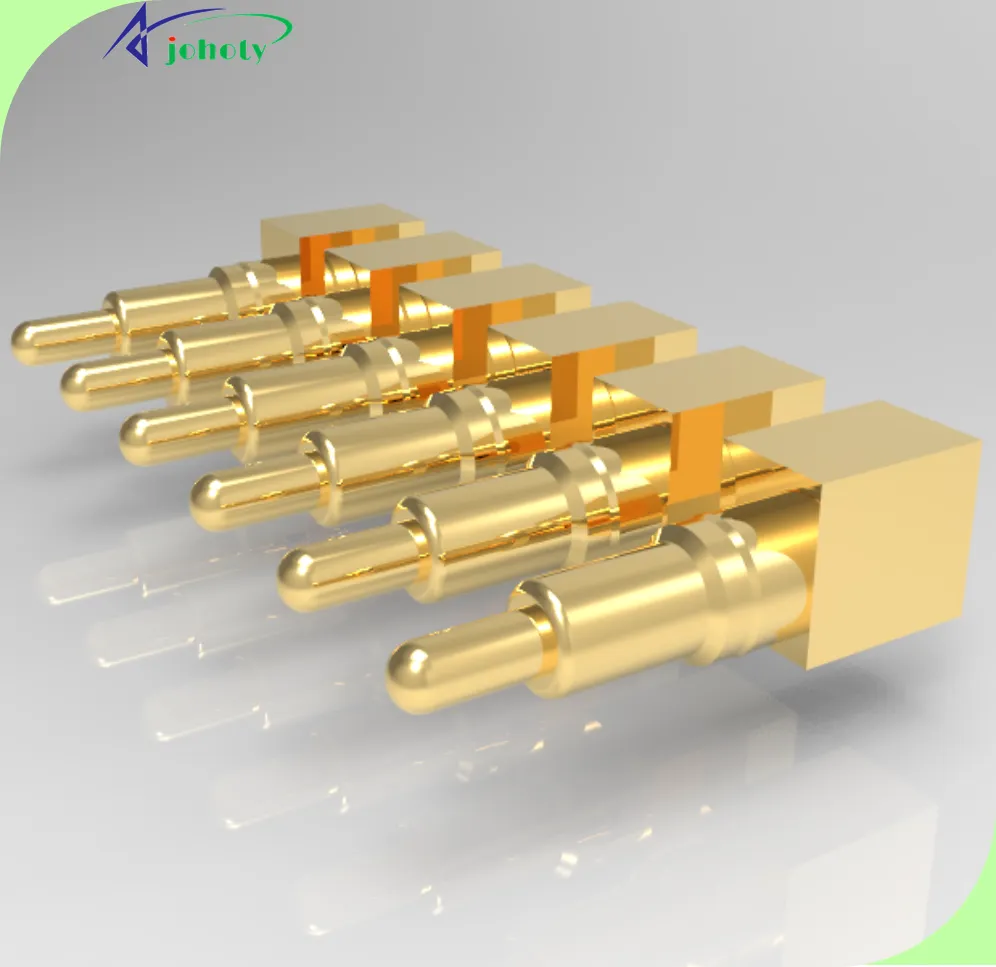 For environmental performance, the working temperature is range of -40 ℃ ~ +85 ℃. it can maintain good contact and current continuity when getting vibration and shock.
It can achieve the highest IP68 for good sealing and moisture-proof. Usual anti-salt sprays of 48 hours, it is equivalent to exposure in the natural for 2 years,
R&D can achieve a higher salt spray time based on ECR. They have excellent mildew and antioxidant antirust performance.
Length(mm): 3.0, 3.05, 3.2, 3.3, 4.0, 4.1, 4.2, 4.3, 4.4, 4.7, 4.8 …… 26, custom,
Stroke(mm): 0.4, 0.5, 0.6, 0.65, 0.7, 0.8, 0.9, 0.95, 1.0, 1.1, 1.15, 1.2, 1.3 …… 26, custom,
Plunger OD(mm): 0.5, 0.7, 0.8, 0.9, 1.0, 1.05, 1.2, 1.5, 1.6, 1.9, 2.0, 2.2, 2.5, 3, 5, custom,
Barrel OD(mm): 0.9, 1.1, 1.15, 1.17, 1.2, 1.28, 1.3, 1.35, 1.4, 1.45, 1.48, 1.49, 1.5, 7.85, custom,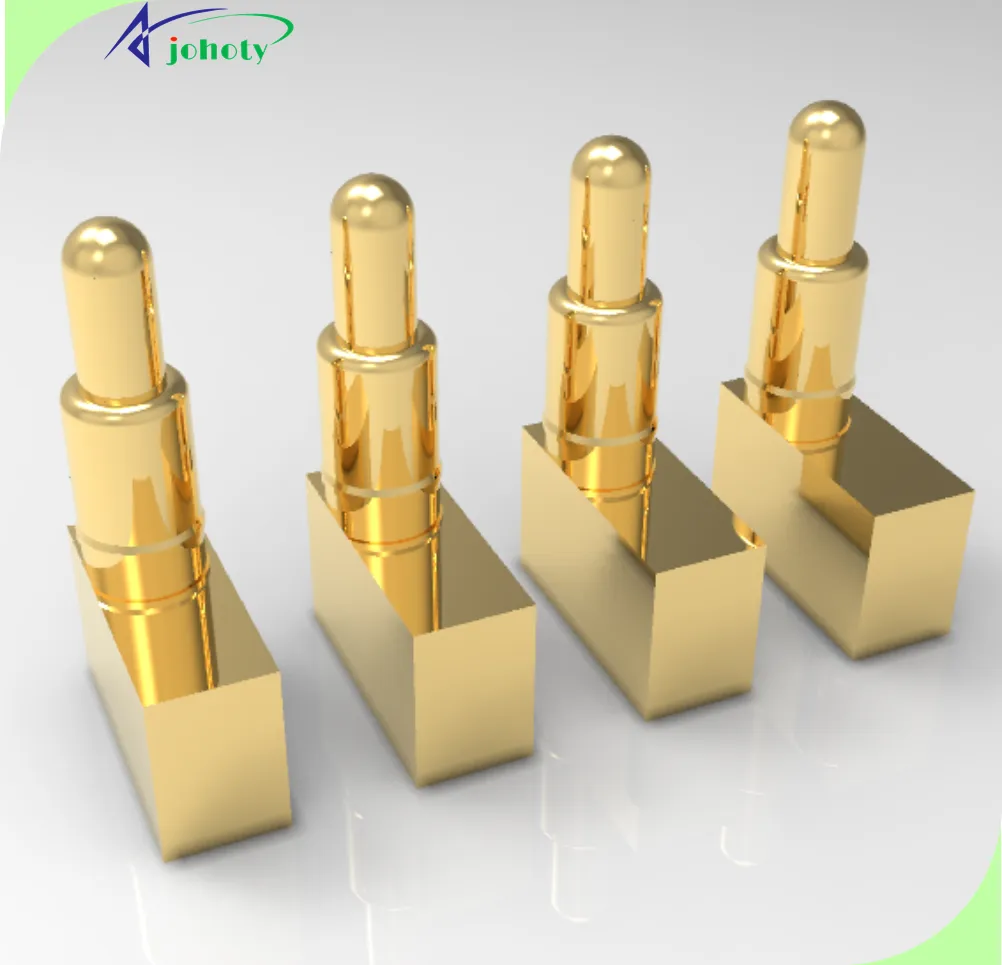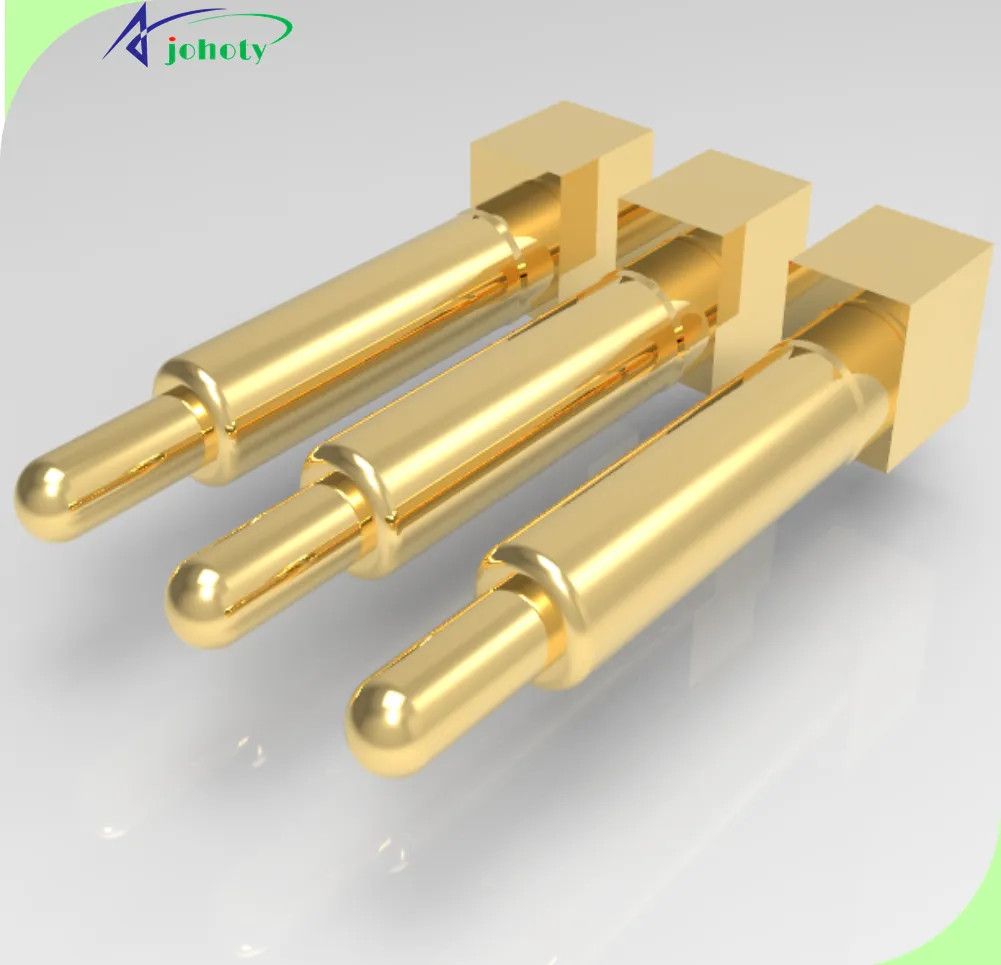 Rating Voltage(V): 5, 12, 15, 130, 380, 10000, custom,
Rating Current(A): 0.5, 1, 1.5, 2, 3, 3.5, 4, 5, 10, 20, custom,
Spring Force(gf): 20, 25, 27.5, 30, 35, 40, 45, 60, 65, 70, 80, 90, 100, 105, 110, 120, 140, 150, 200, 700, 8000, custom,
Contact Us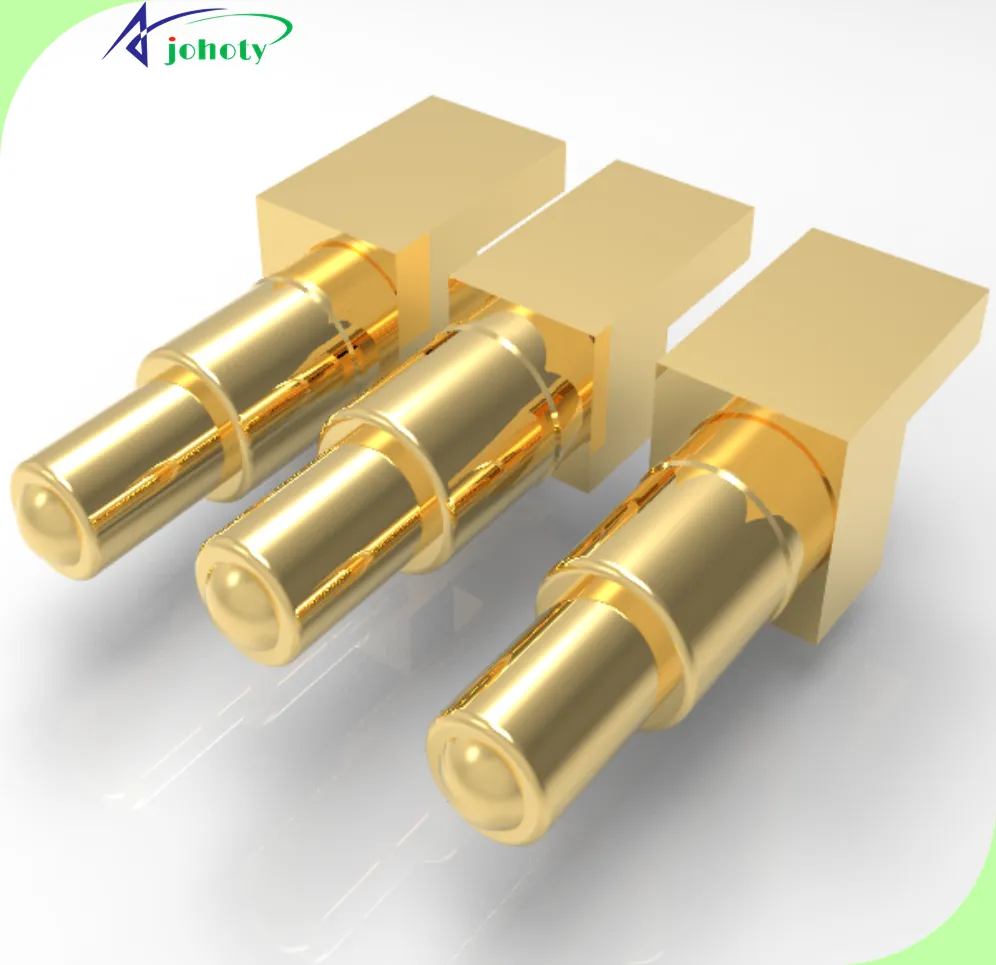 Advantages of Right Angle Pogo Pins
When facing high or low temperature, high pressure, and vibration, our right angle pogo pins have excellent durability and stability, they use high-quality raw materials and an advanced manufacturing process, can withstand harsh environments, and maintain a stable signal transmission, to ensure normal operation of equipment.
Our right angle spring loaded pins are highly flexible, space-saving, good protection, waterproof, dustproof, and corrosion-resistant, can be adapted to various requirements of different equipment, and can be also customized according to different requirements.