Solder Cup Pogo Pins!  Solder Cup Spring Loaded Pins Manufacturer, Johoty Tech. is a Professional Solution Provider, and a Experienced Exporter, Welcome You!
In line with AWG from 4/0, 3/0, 2/0, 1/0, 1.0 …… 46,  we can provide you with complete solder cup pogo pins seriels. which usually contain a plunger, a spring, and a barrel with tail pin of solder cup.
The OD is up to 13mm based on our existing R&D dimensions. They can be a single pogo pin or assembled into a pogo pin connector of a row, two rows, or three rows together with a housing. Welcome to customization!
Catalogs of Solder Cup Pogo Pins: 
What Benefits to Customer?
Help customers solve the impact of high soldering temperatures on waterproof and dustproofing.
Help customers to solve the impact of high soldering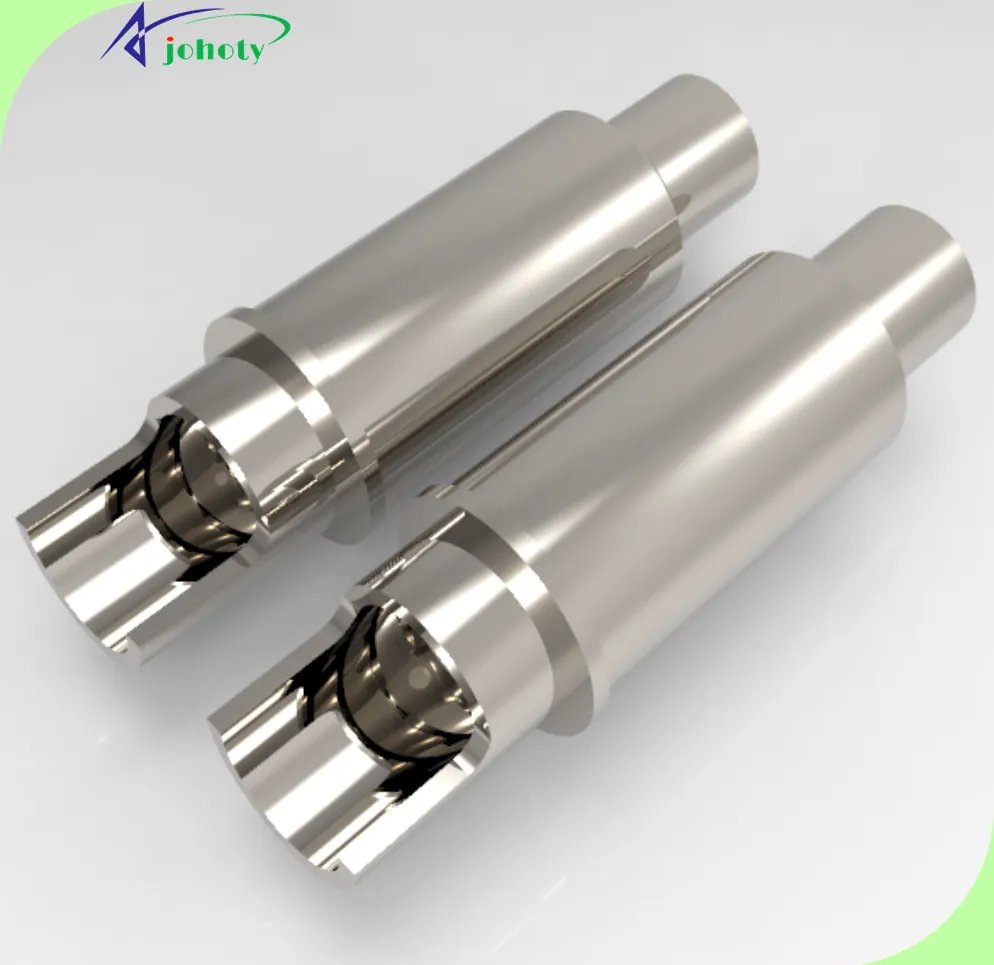 temperature on other components of PCBA, especially heat-sensitive components.
Helping customers to eliminate the risks of loss of spring force and unsmooth sliding after high-temperature soldering.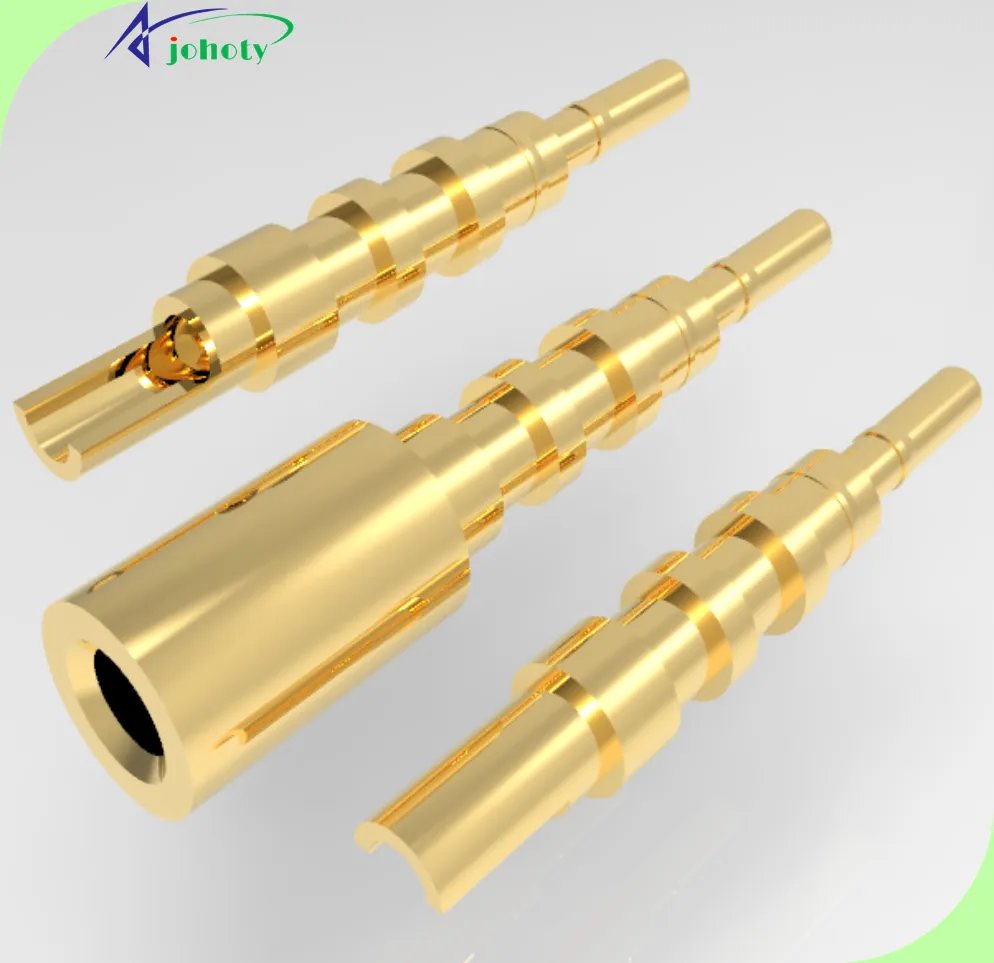 Help customers solve some short-circuit problems found in the process of soldering and aging.
Help customers analyze and solve the problems of hot PCBA, solder cup pogo pins, or pogo pin connecters,
Help customers solve the problems of how to avoid short-circuiting caused by short pins or welding pins during soldering.
Contact Us
Helping customers design solutions or work out solder cup pogo pins that are more in line with the actual application.
Help customers solve the problems of current instant breakage or unstable connection during strong vibrating or hitting solder cup pogo pins.
Help customers quickly get the highest quality pogo pins at the best price with the most professional service.
Contact Us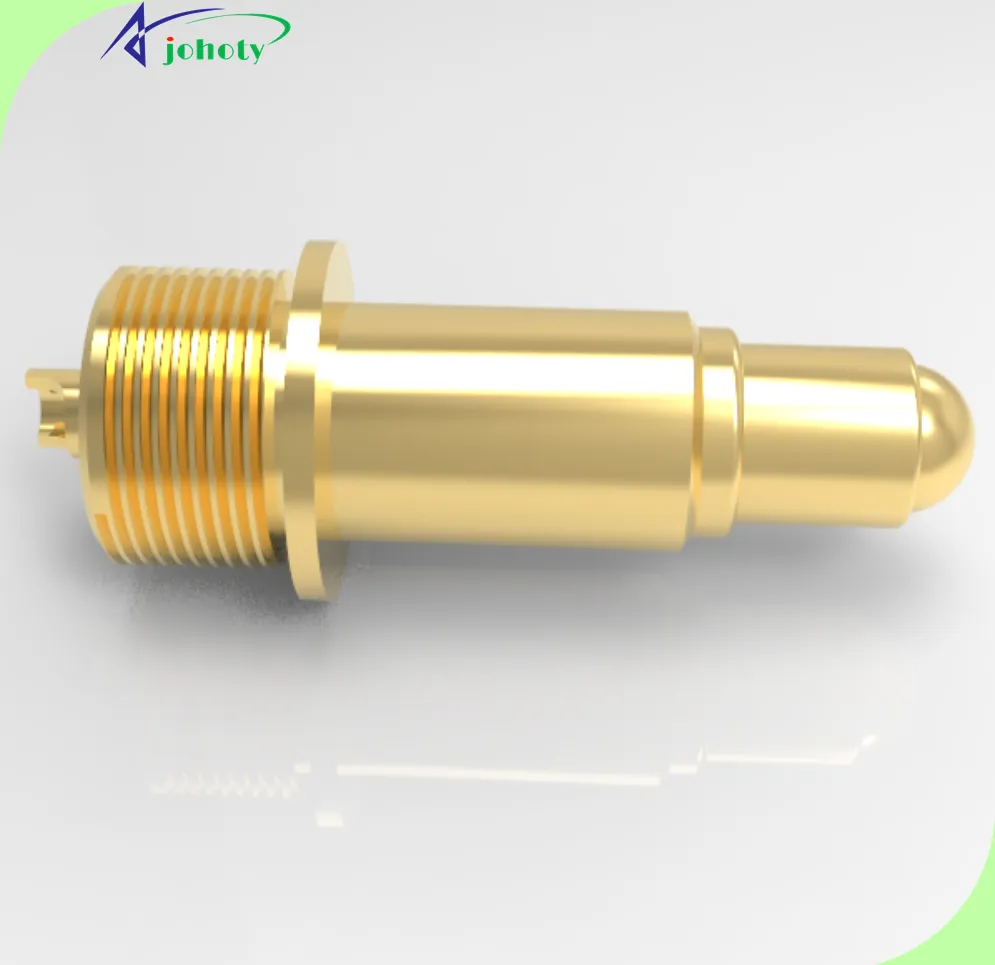 Features of Solder Cup Pogo Pins
It contains a pin, a barrel with a solder cup, and a spring. also, we often design a steel ball or T-pin inside of the barrel for high currents.
And, it has a tail pin with weld position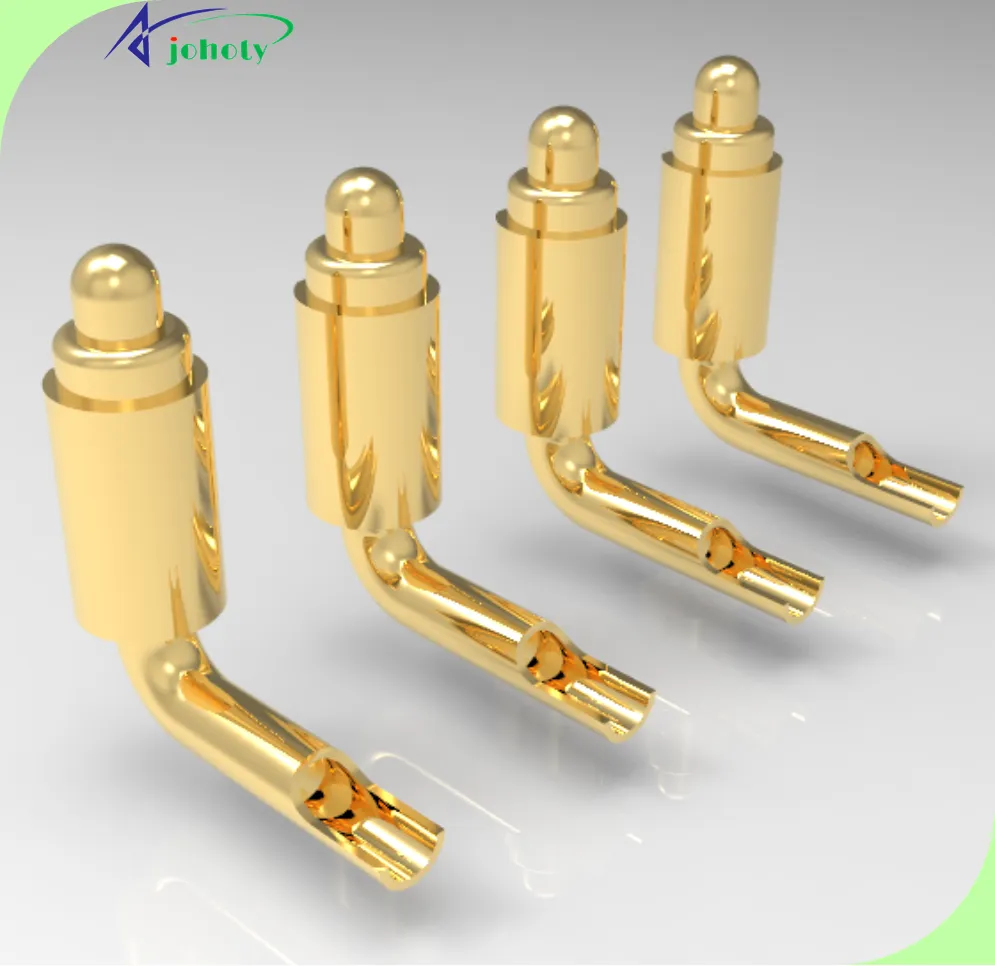 that can be welded with an AWG of a customized gauge.
Most of their shapes are either straight pogo pins (180°) with solder cups, bending pogo pins with solder cups, or threaded pogo pins with solder cups. As per actual applications.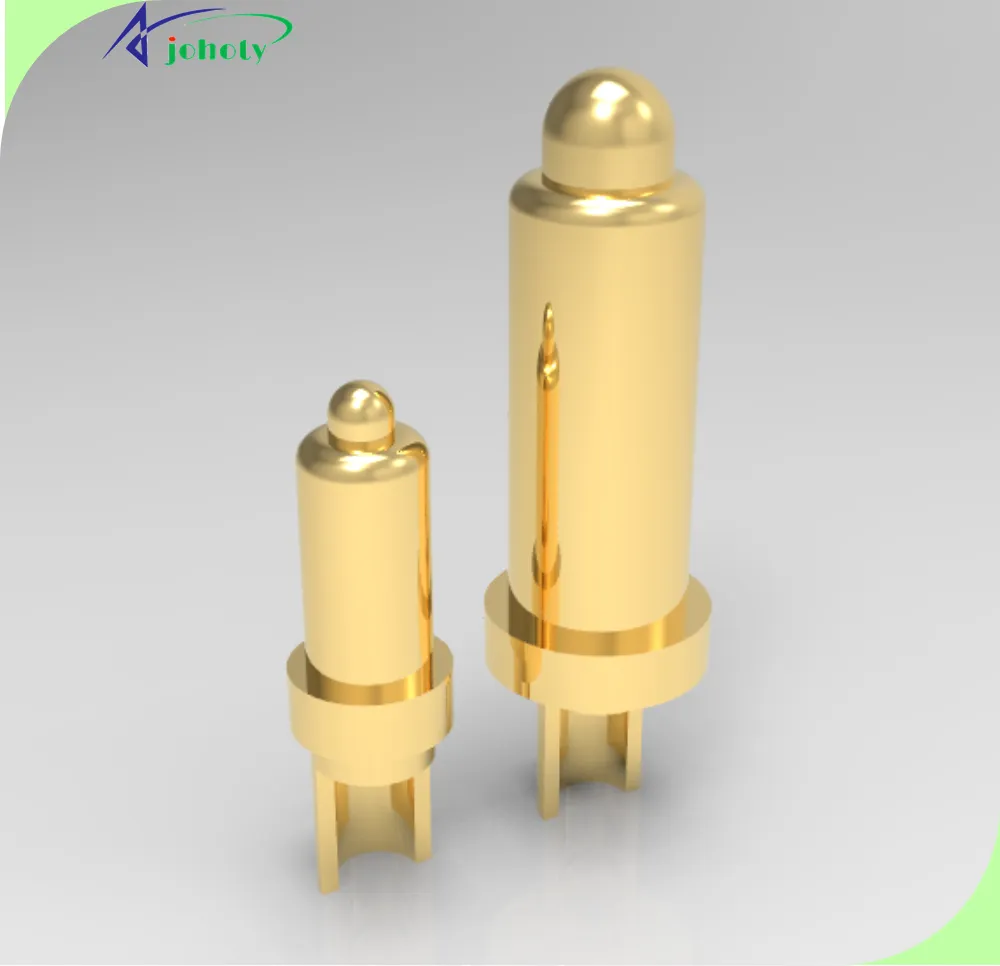 To match high-temperature soldering or sustained high currents, BeCu is often used instead of Brass HBi59, and PEEK is often chosen for connector housing instead of high-temperature nylon or LCP.
The correct choice of raw materials is the key to ensuring their high quality and performance, as well as greatly increasing their life cycles and cost-effectiveness.
Contact Us
Selection of the correct coating and its appropriate thickness can ensure its wear resistance and oxidation resistance,
It is also considered one of the safeguards to adapt to harsh working environments,
Especially, when solder cup pogo pins work in seawater of high temperatures and high humidity for a long time.
Contact Us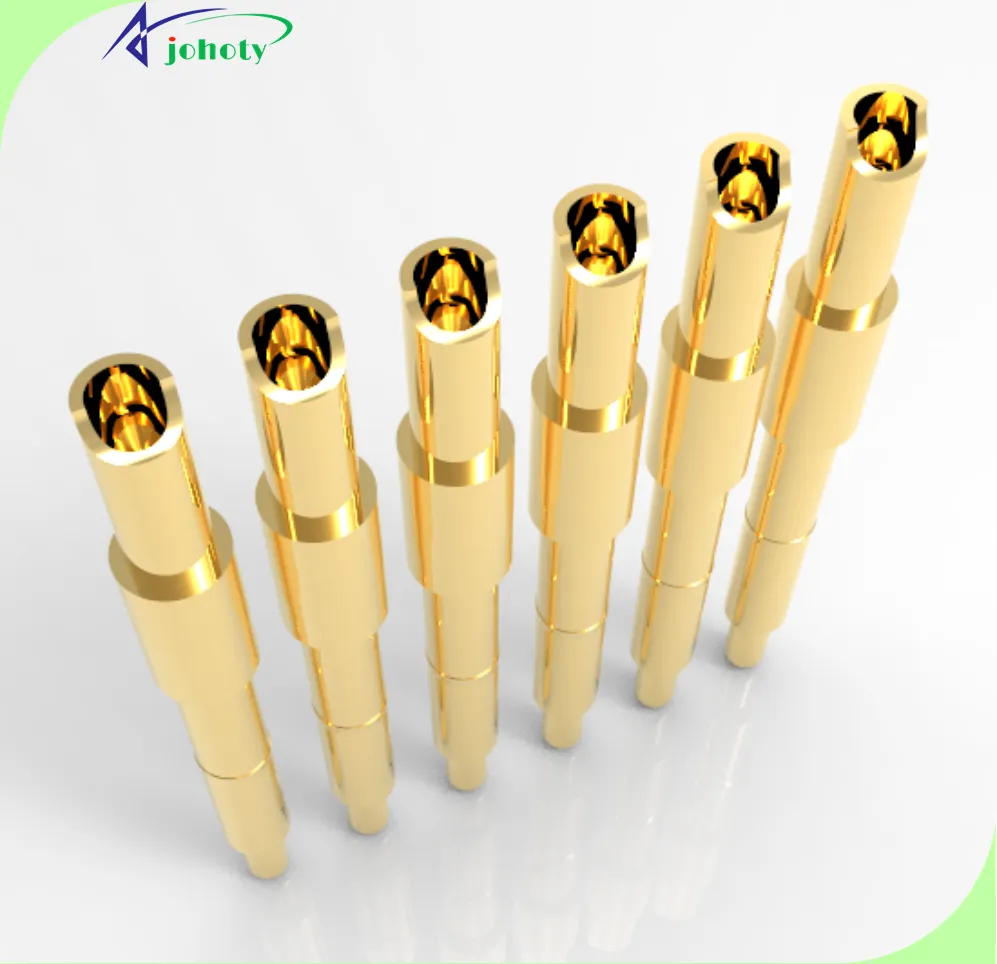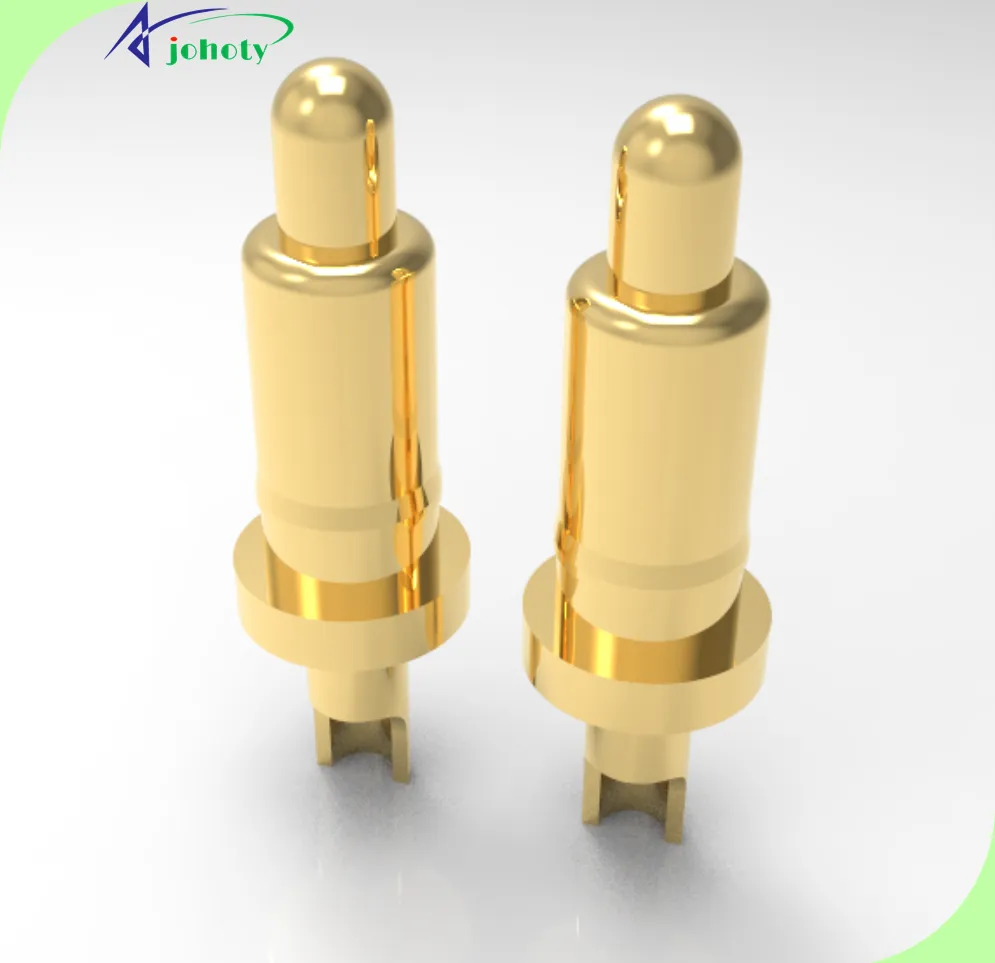 The salt spray test of the solder cup pogo pin is an experiment conducted under artificially simulated salt spray environmental conditions, with a concentration of 5%,
Usually, it is optional accelerated testing for 24, 48, 96, 120, and 144 hours. The 24-hour salt spray test is equivalent to one year of exposure in nature,
It provides reasonable reference data for customers to estimate and analyze the FMEA of equipment,
Length(mm): 4.6, 5, 5.7, 5.78, 5.8, 6.08, 6.2, 6.3, 6.35, 6.5, 6.53, 6.6, 6.73, 6.8 …… 41.0, custom,
Stroke(mm): 0.2, 0.5, 0.6, 0.7, 0.8, 0.85, 1.0, 1.02, 1.1, 1.15, 1.2, 1.4, 1.45, 1.5 …… 10.0, custom,
Plunger OD(mm): 0.35, 0.4, 0.5, 0.55, 0.6, 0.65, 0.7, 0.8, 0.9, 0.95, 1.0, 1.02, 1.04, 1.05 …… 8.0, custom,
Barrel OD(mm): 0.6, 0.7, 0.9, 1.0, 1.05, 1.08, 1.1, 1.2, 1.32, 1.35, 1.38, 1.4, 1.45, 1.46, 1.47, 1.48 …… 13.0, custom,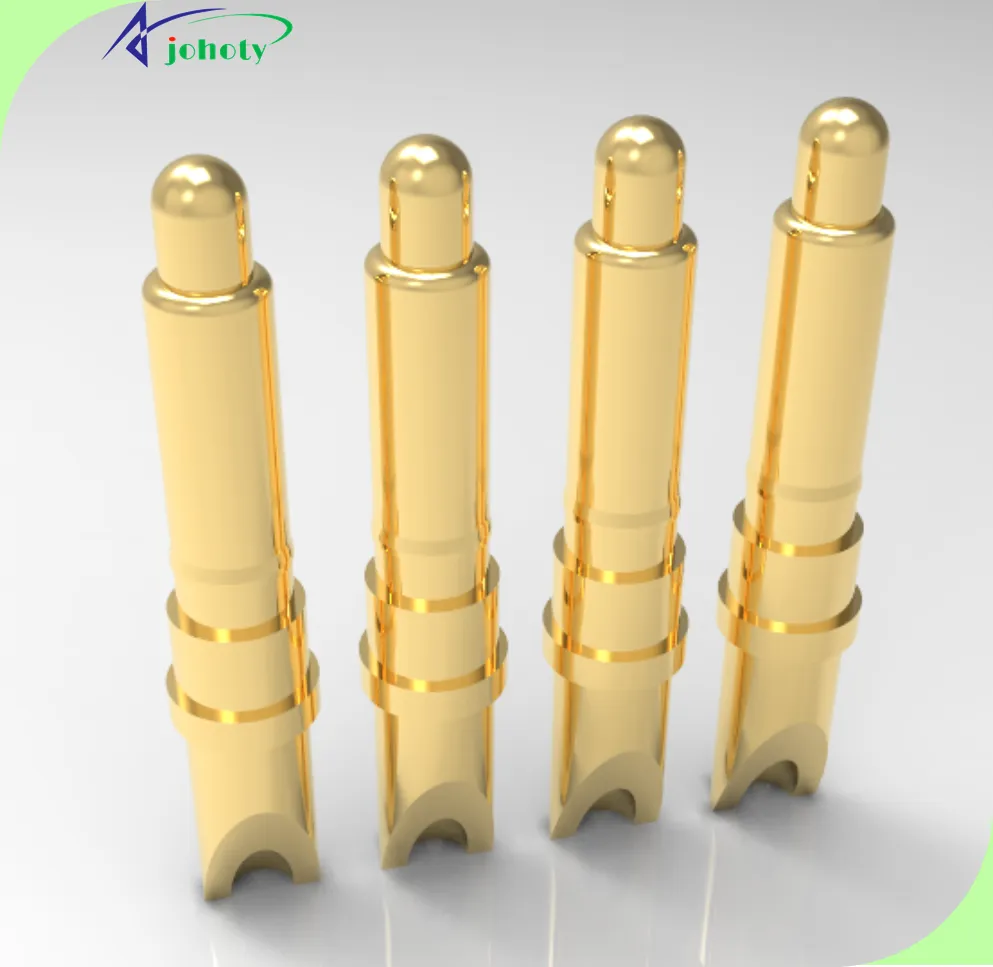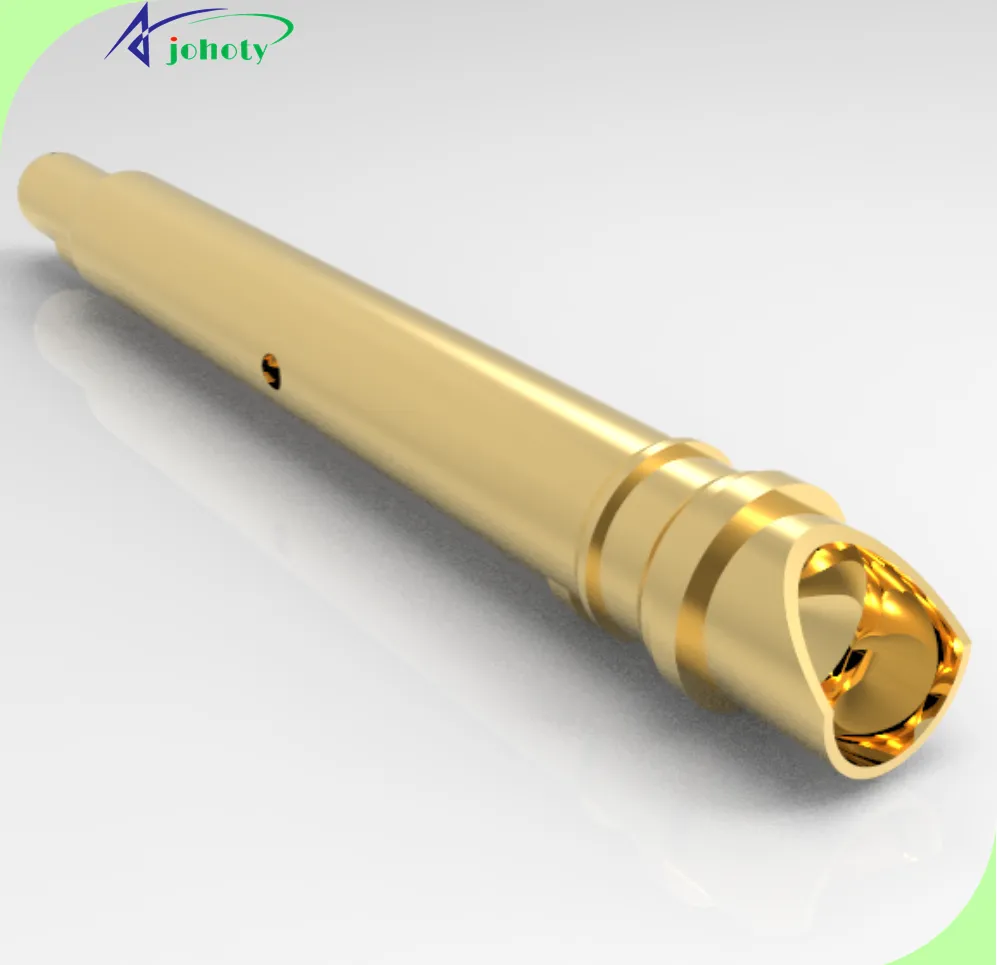 Rating Voltage(V): 5, 12, 13.5, 20, 24, 28, 42, 48, custom,
Rating Current(A): 0.3, 0.5, 1, 1.5, 2, 2.5, 3, 3.5, 4, 5, 9.6, 10, 15, 20, 30, custom,
Spring Force(gf): 20, 30, 35, 40, 45, 50, 55, 60, 65, 68, 70, 75, 80, 90, 100, 105, 110, 120, 135, 150, 190, 200, 450, 600, 700, custom,
Contact Us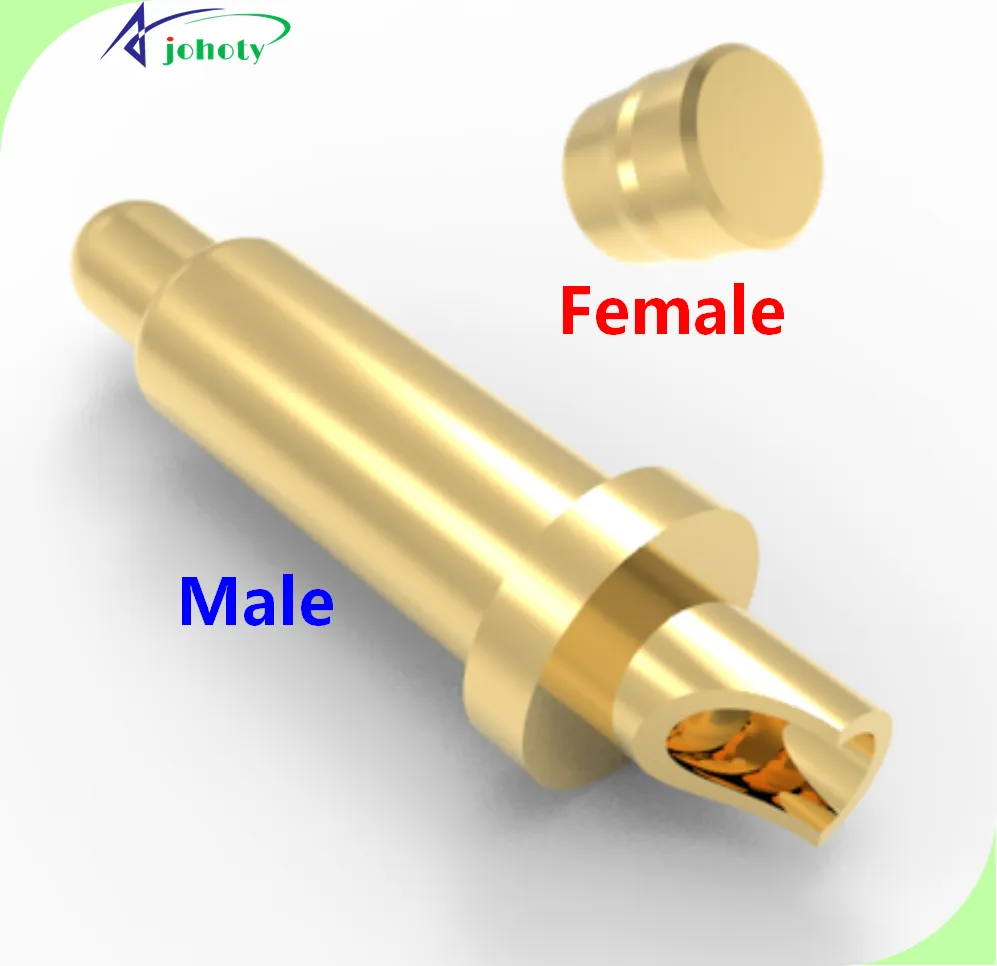 Advantages of Solder Cup Pogo Pins
Solder cup pogo pins as a component of high-end connectors, are produced based on the customer's drawings, specifications, and requirements.  Pretty many customers from Europe and America qualified them to pass various standards, and approved them as the core components of high-end brand electronic equipment, with our daily output of more than 5M pcs, it is certainly a popular choice for customers.