Bending Pogo Pins! Bending Spring Loaded Pins Manufacturer, Supplier, An Experienced Solution Provider, Welcome You!
Bending pogo pins are to better adapt to the layout and connection of the PCBA board, to avoid loosening pins or virtual welding, to get a reasonable adjustment of the spacing between them and other components, and to meet the circuit design requirements. We can fulfill the requirements of our customers' R&D engineers. Welcome to customization.
Catalogs of Bending Pogo Pins: 
What Benefits to Customer?
Help customers smoothly fulfill circuit design, to ensure normal operation and stable performance. Improve the layout density.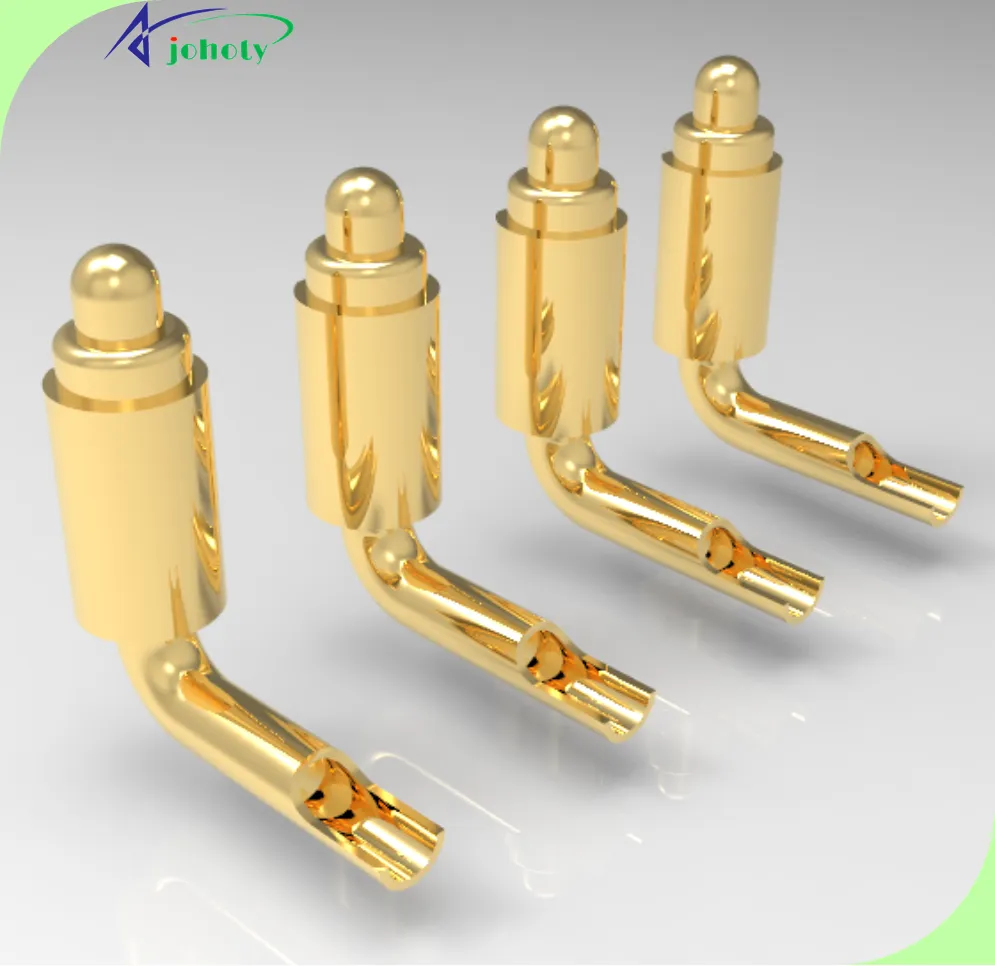 Reduce the size and volume of circuit boards,
Improve the integration and performance of customer's devices.
And, improve finished good quality and production efficiency.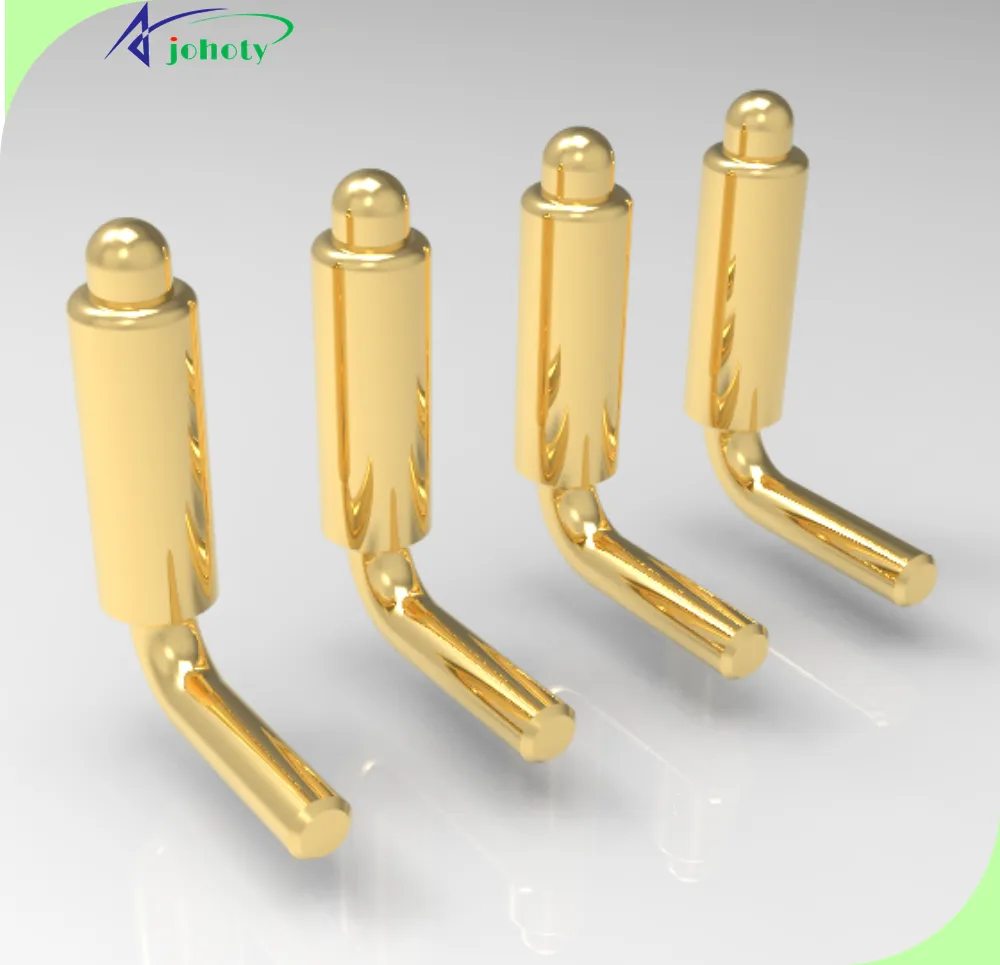 Help customers to greatly save space, reduce the size, and improve the thickness of the circuit board, to meet the development of electronic devices with thinner, and lighter, more miniaturization,
Help customers solve the problems of unstable connection caused by possible open circuit, which triggers signal loss or interference.
Contact Us
Help customers identify the most suitable shape and specifications of bending pogo pins to match the customer's product design issues.
To help customers solve the problem of bending pogo pins, which is difficult to achieve high quality at a low price.
Contact Us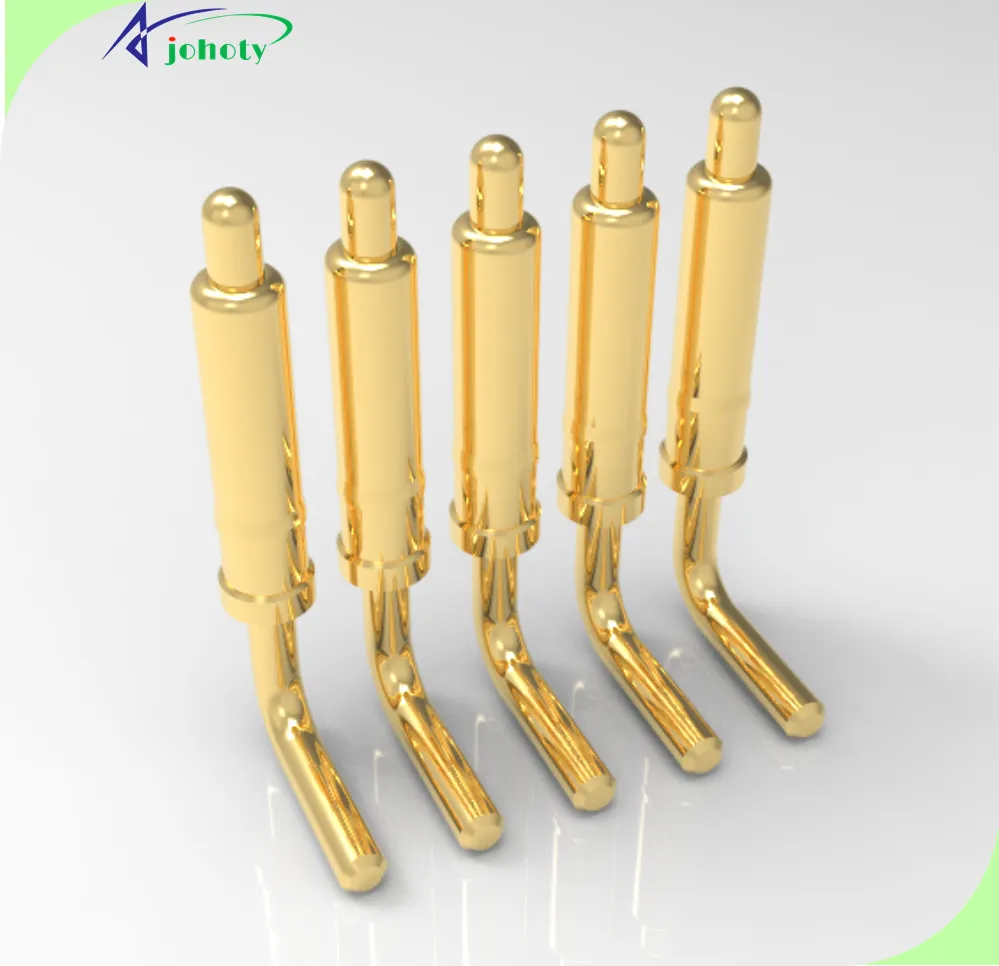 Features Of Bending Pogo Pins
Bending pogo pins are made of a plunger with a variety of sizes, a spring, and a barrel with a 90-degree tail pin.
They can be the shape of DIP pogo pins with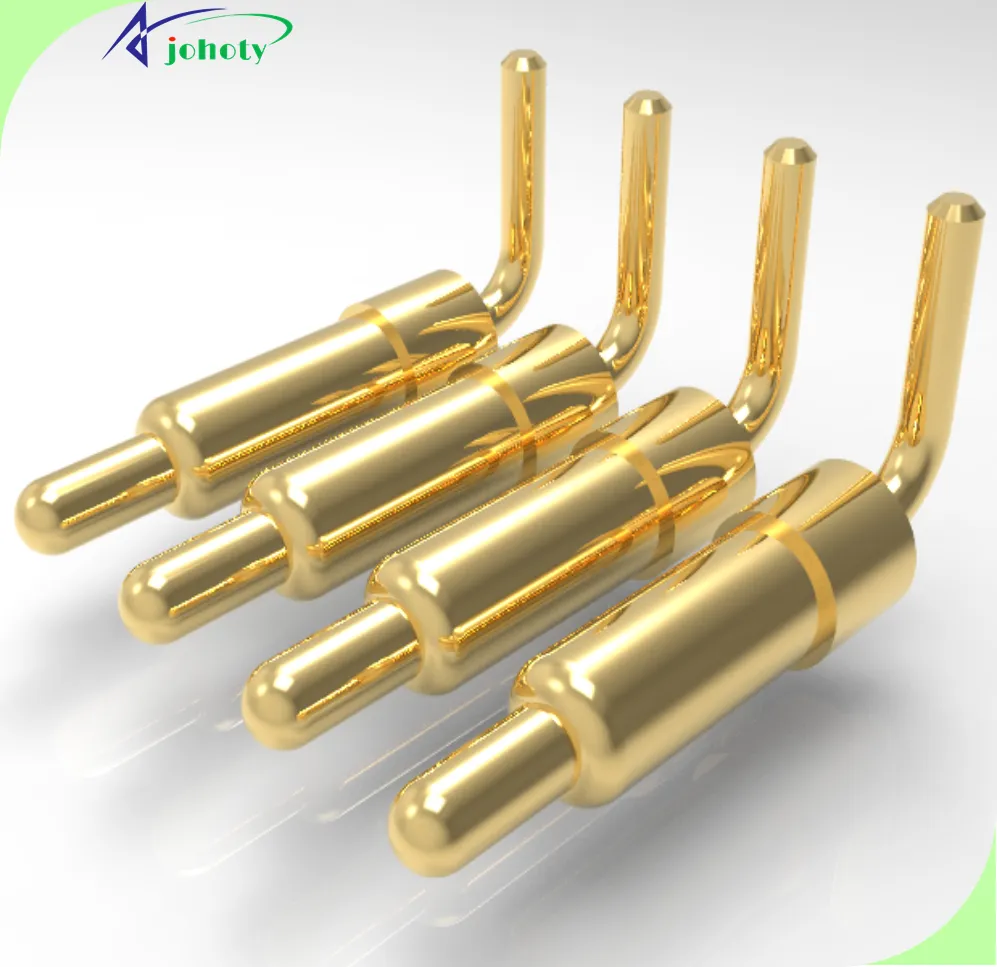 a bent extended tail pin, or the shape of bent tail pins of solder cup pogo pins. Their bend height can be either high or low.
Bending angles, mostly 90°, but also 60°, 45°, or 180° to suit PCBA layout and connection requirements.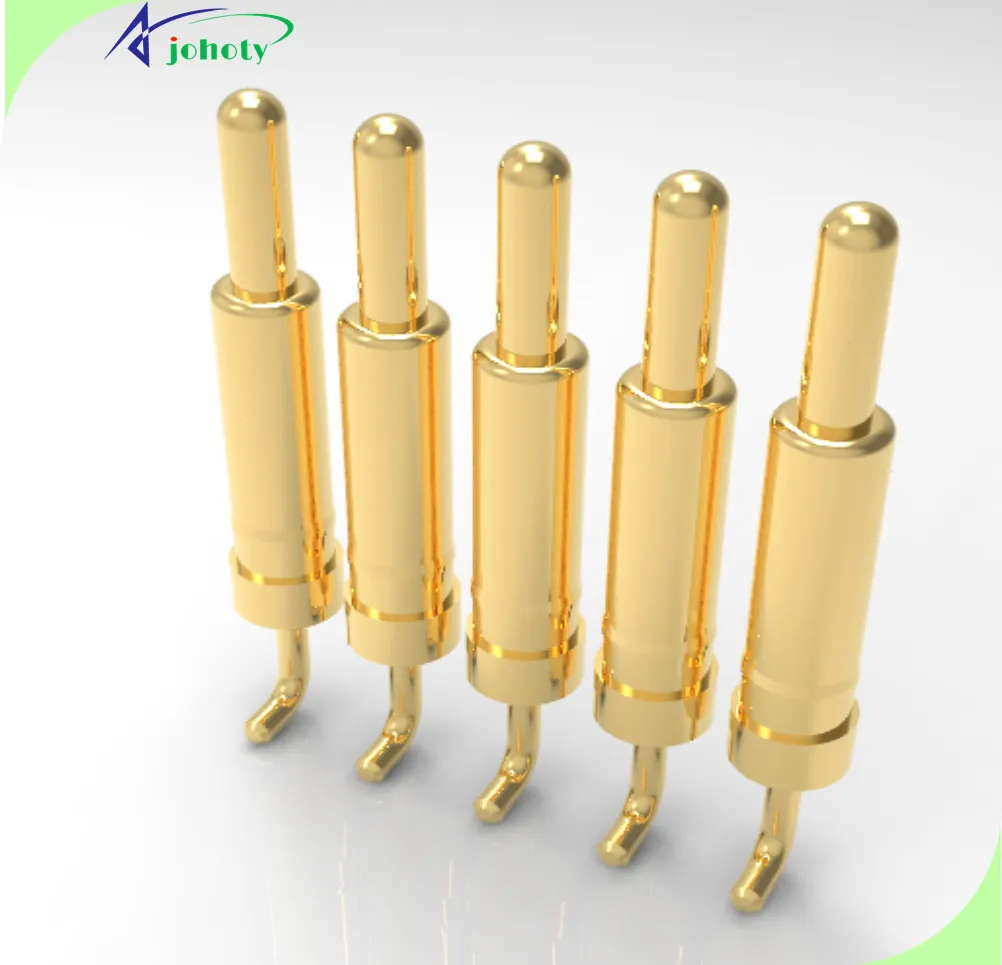 About bending angle, its strength and solderability are important for the pin.
If the angle is too large, may lead to breakage or loosening of the pins,
If the angle is too small, may lead to too large a gap between the pins and the PCBA surface, it affects the soldering quality.
Contact Us
Strong adaptability, suitable for most circuit boards, requires fewer tools and is easy to produce,
Bending pogo pins are more attached to the PCB surface by its bending, then, PCBA has good reliability and stability, which improves the life cycle and performance of customer's devices.
High-density, flexible, and dense PCB board layout for better performance.
Contact Us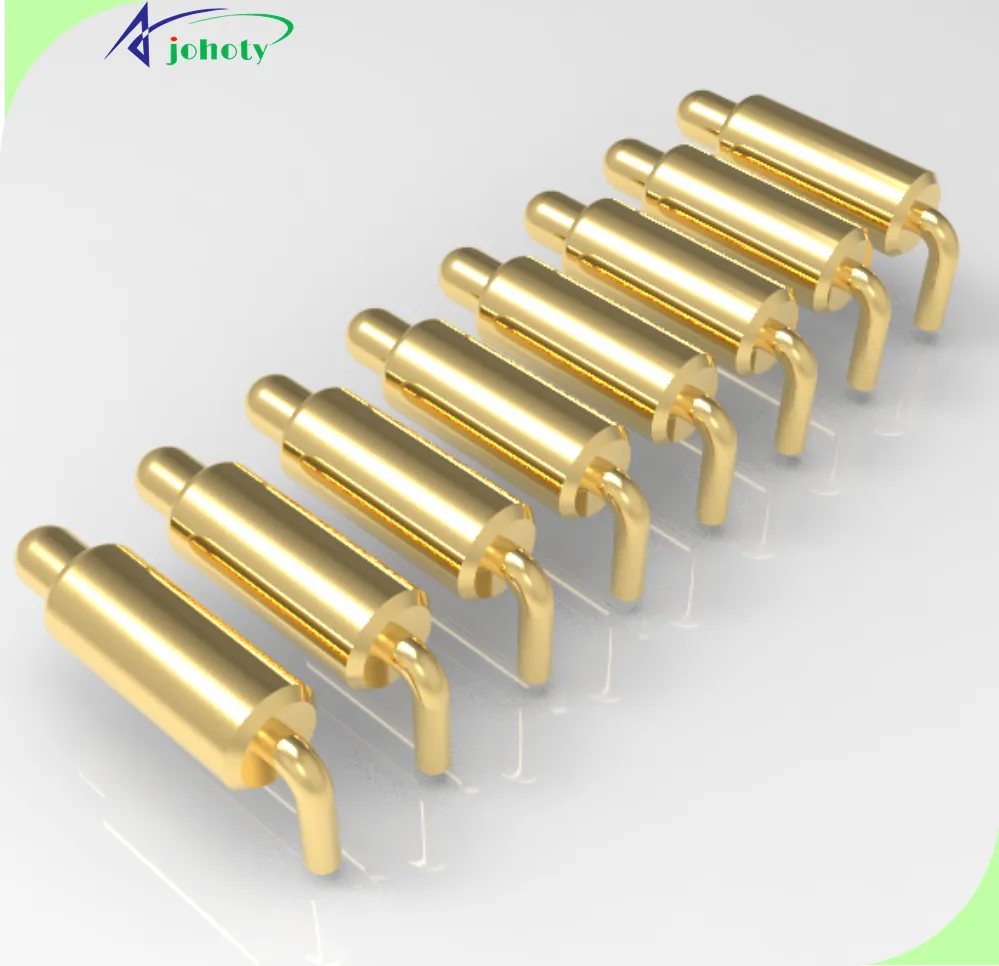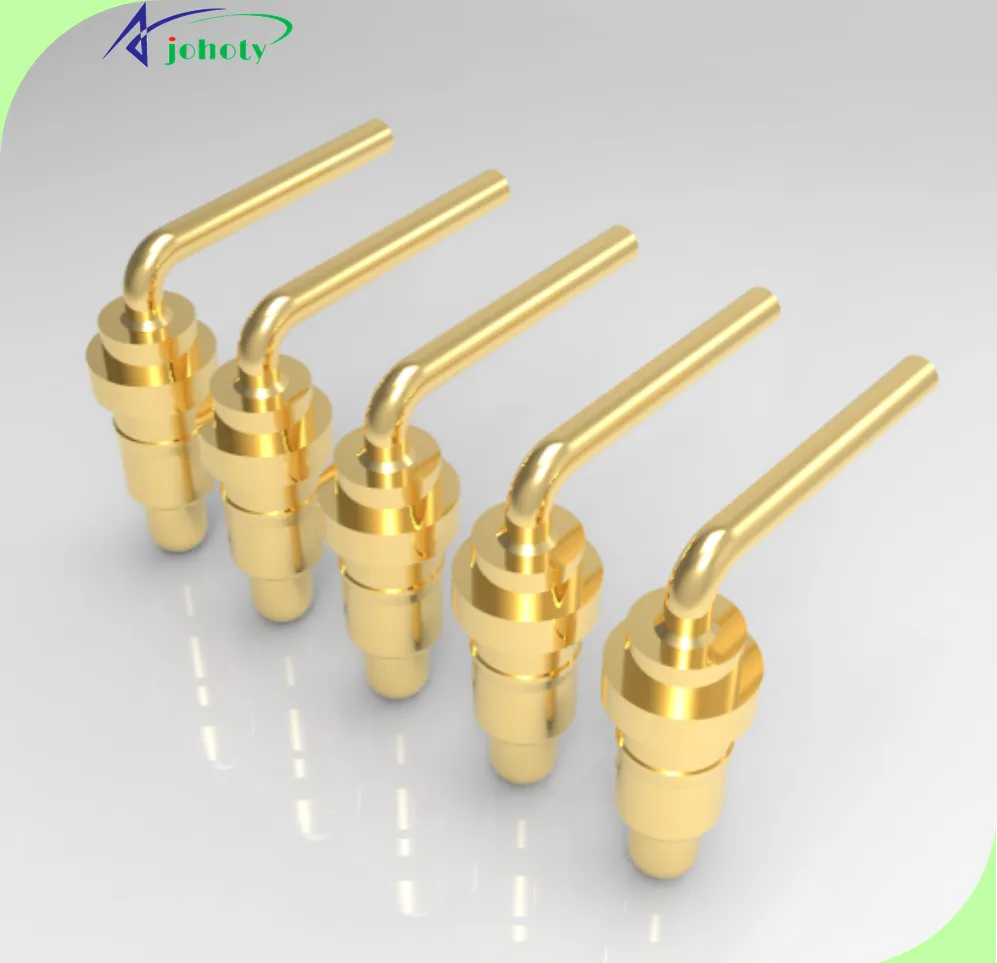 Bending pogo pins are most widely used as battery connections, for example, cell phones, smart wearables, e-cigarettes, etc., which require small size, high current, good waterproof and dustproof.
Its inductance is small, is very weak to RF signal interference, commonly used as a cell phone antenna, smart devices, and other signal transmissions.
Contact Us
Length(mm): 4.0, 6.25, 6.35, 7.4, 7.75, 7.9, 8.3, 9.1, 9.25…… 19.3, custom,
Stroke(mm): 0.4, 0.7, 0.8, 0.9, 1, 1, 1.1, 1.15, 1.21 …… 5.77, custom,
Plunger OD(mm): 0.65, 0.7, 0.9, 1.0, 1.07, 1.38, 1.4, 1.5, 1.52, 2.5, 4.0, custom,
Barrel OD(mm): 1.2, 1.3, 1.4, 1.47, 1.5, 1.6, 2.0, 2.2, 2.39, 3.0, 3.5, 5, custom,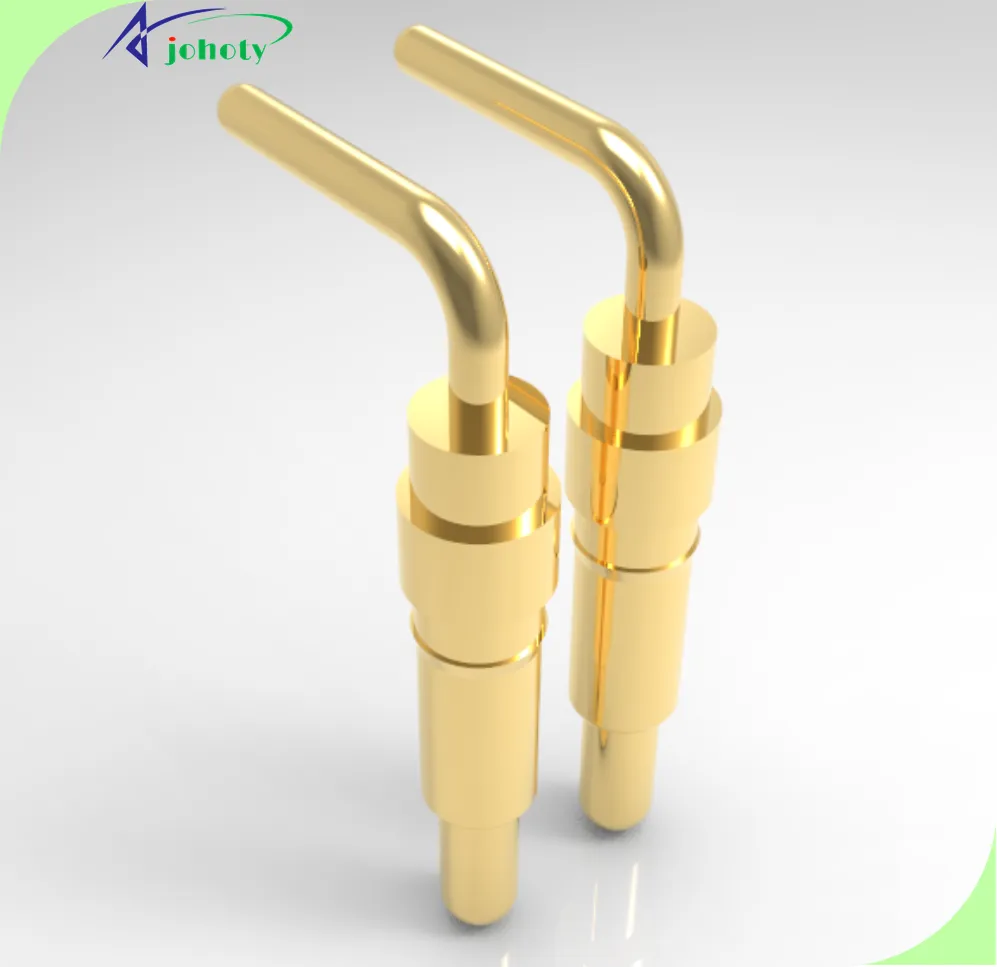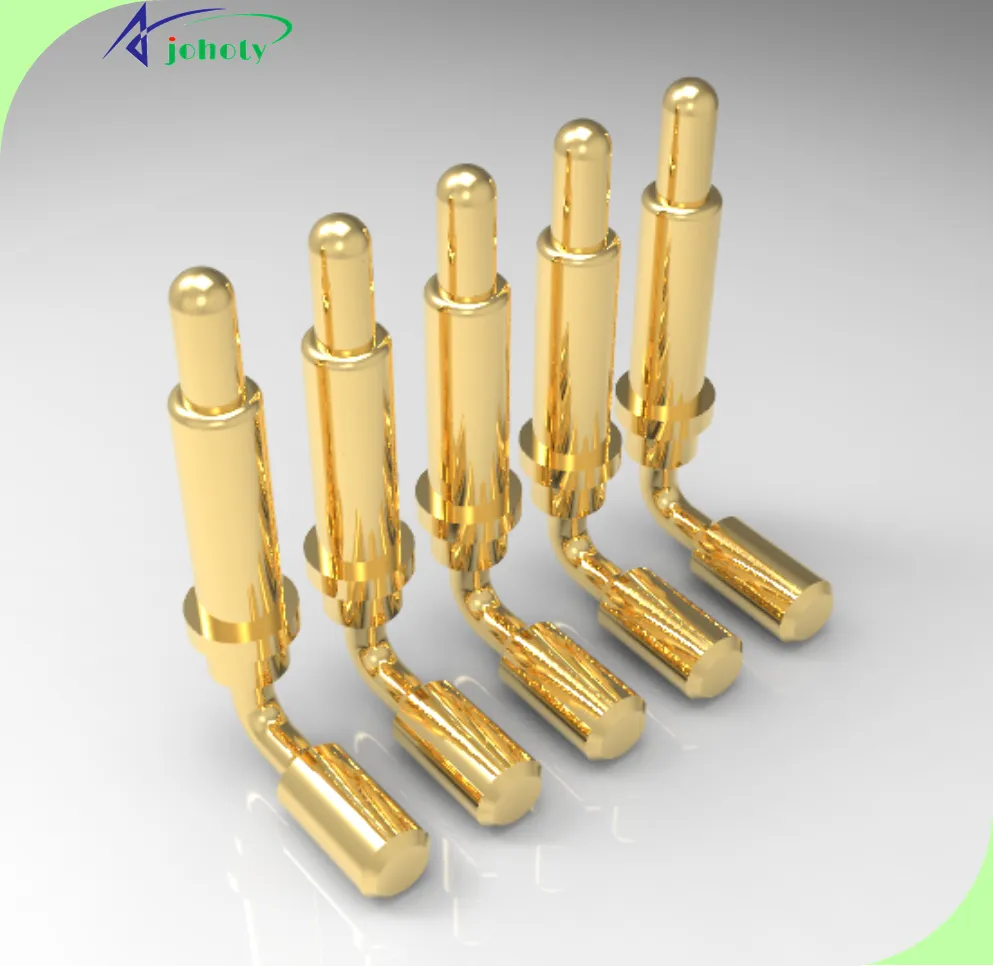 Rating Voltage(V): 4.2, 10, 12, 18, 42, custom,
Rating Current(A): 1.0, 1.5, 2.0, 3.0, 4.0, 5.0, 8.0, 17.0, custom,
Spring Force(gf): 50, 60, 62.5, 65, 70, 80, 95, 100, 110, 120, 130, 140, 145, 160, 170, 200, custom,
Contact Us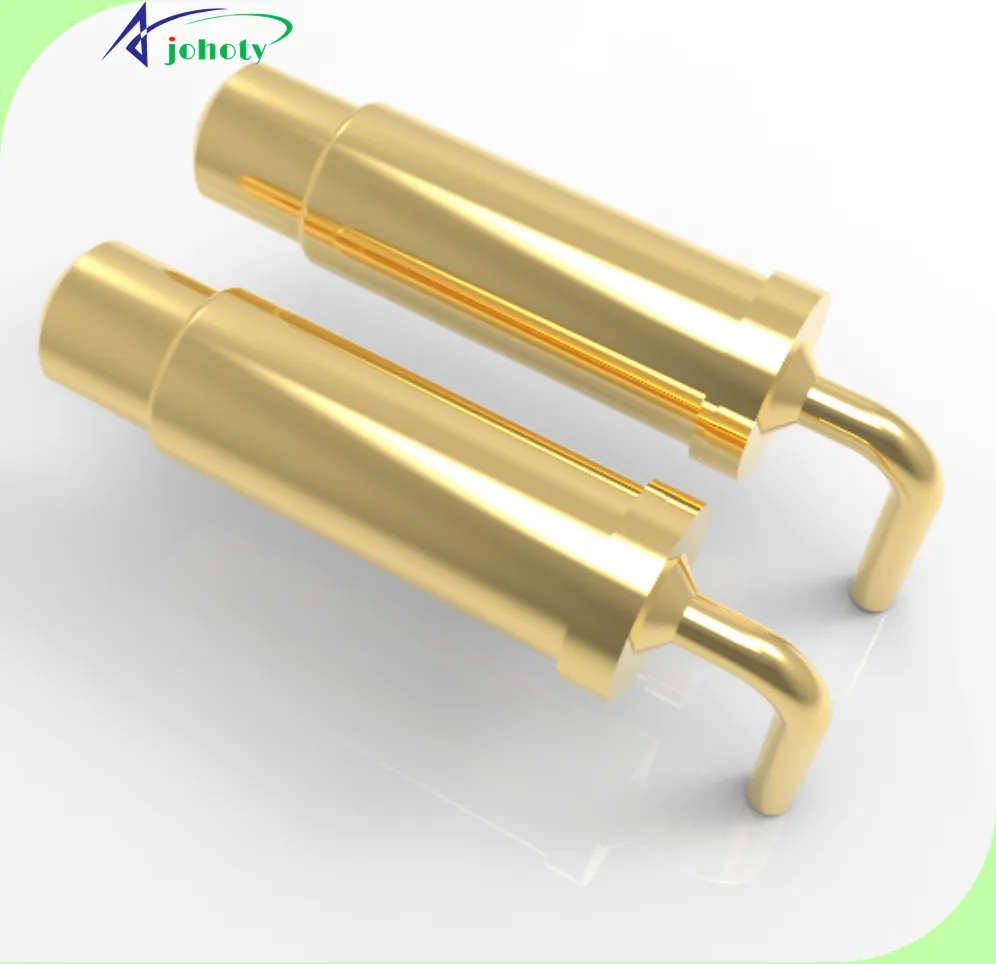 Advantages of Bending Pogo Pins
Our bending pogo pins can simplify the assembly process, reduce assembly procedures and assembly time, improve productivity, and reduce production costs. They can improve product reliability and stability, and reduce the failure rate and maintenance costs.
Our CFT team, with a background in electronic engineering and mechanical engineering, can provide you with professional services and solutions, smooth communication, and the best quotes. Meanwhile, our international logistics team, with 20 years of experience in China Customs, can provide you with the best services and the most safe delivery.