Leading badge clips manufacturer, solution provider, and exporter in China!
We originate from a family-owned hardware company founded in 1994. We can provide customers with various badge clips, snap hooks, and precision components. All product quality is controlled by our quality team led by a Six Sigma Black Belt. Welcome to customization.

What Benefits to Customers?
Solve customers' problem:
Based on our various badge clips, can meet customer's needs, including, the required dimension,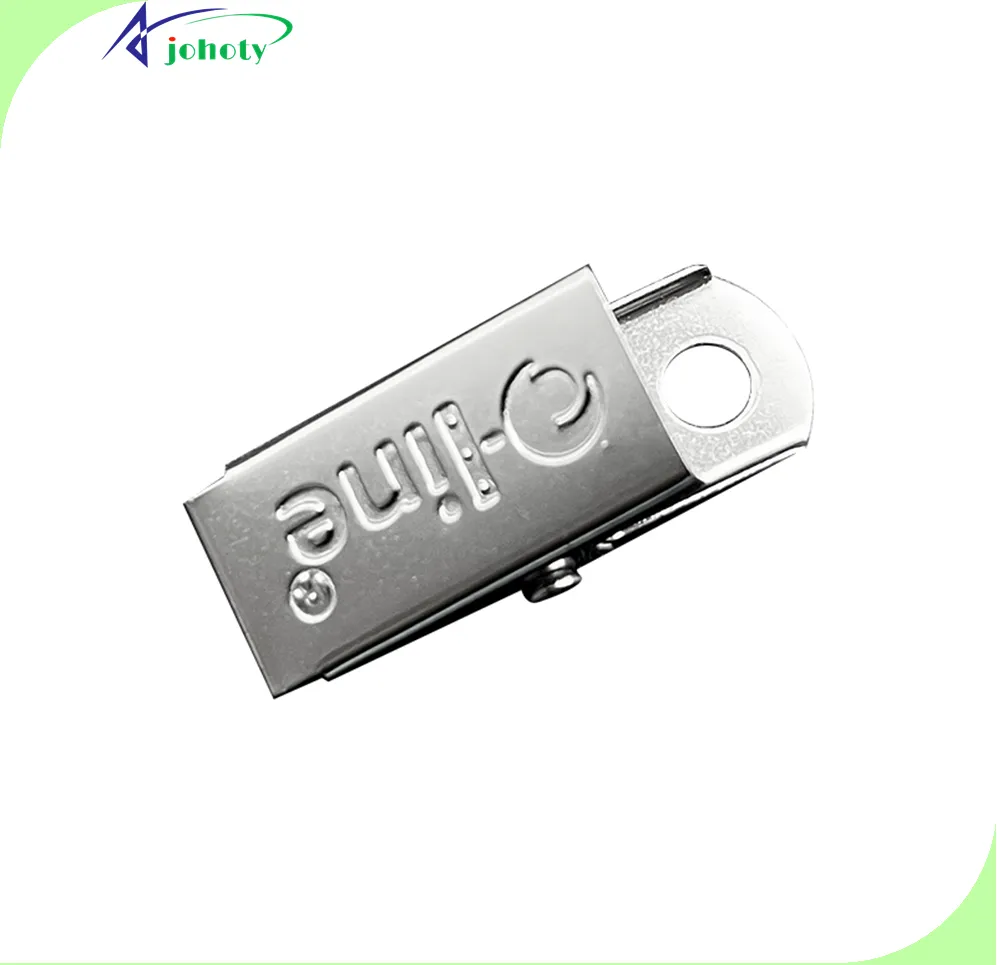 color, quality, and cosmetics, can match the color of other accessories.
Anti-corrosion, anti-rust, no burr, sharp point or bending. We usually confirm the quality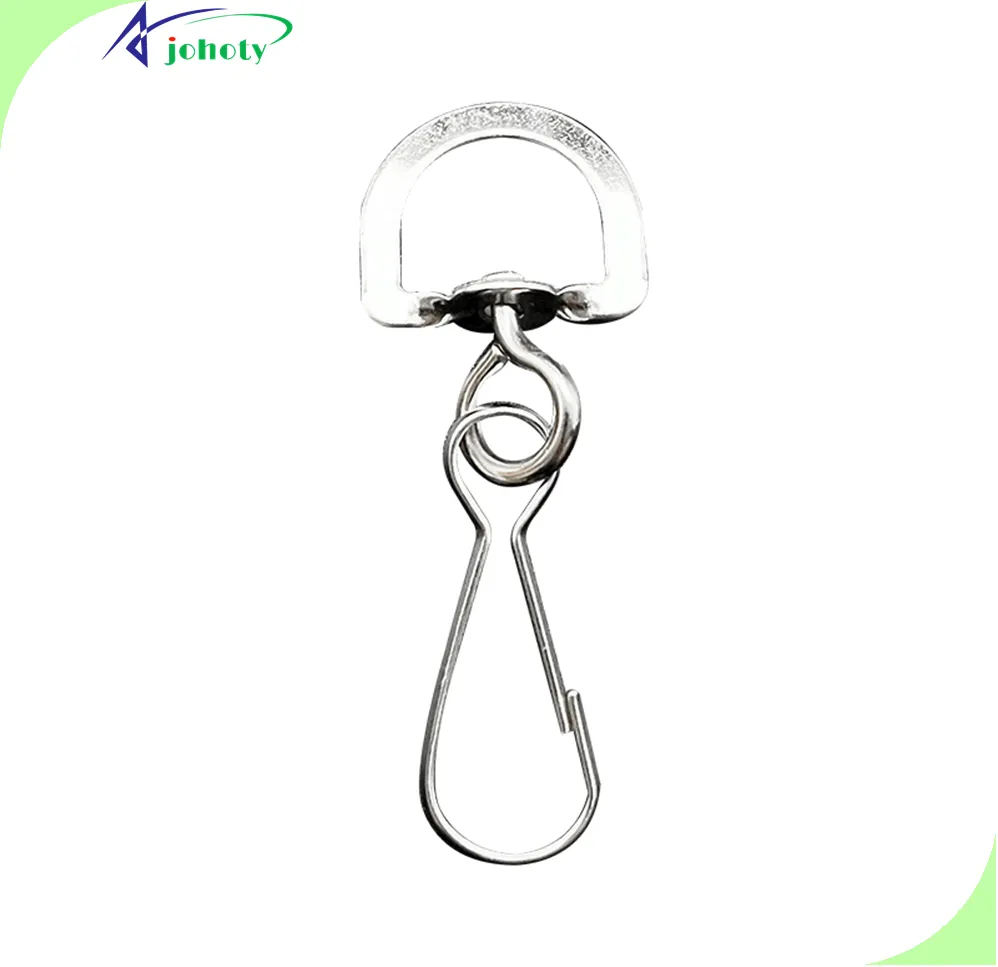 requirements before releasing an order to us. As a result, we are able to provide our customers with high-quality badge clips and win customers' satisfaction.
Help save time.    For process, procedure, and contract, we always strictly adhere to them. Smooth communication and timely response, we always can help save customers' time and money, always can bring happiness and satisfaction to our customers.
We always insist on, quality first, good quality and low price, professional service and fastest logistics.
Based on our quality team led by Six Sigma Black Belt, 20 years of experience in international logistics and China Customs experts, perfect production process and supply chain system, stable workers,
we can realize what we insist, and then we can confidently save time and money for our customers.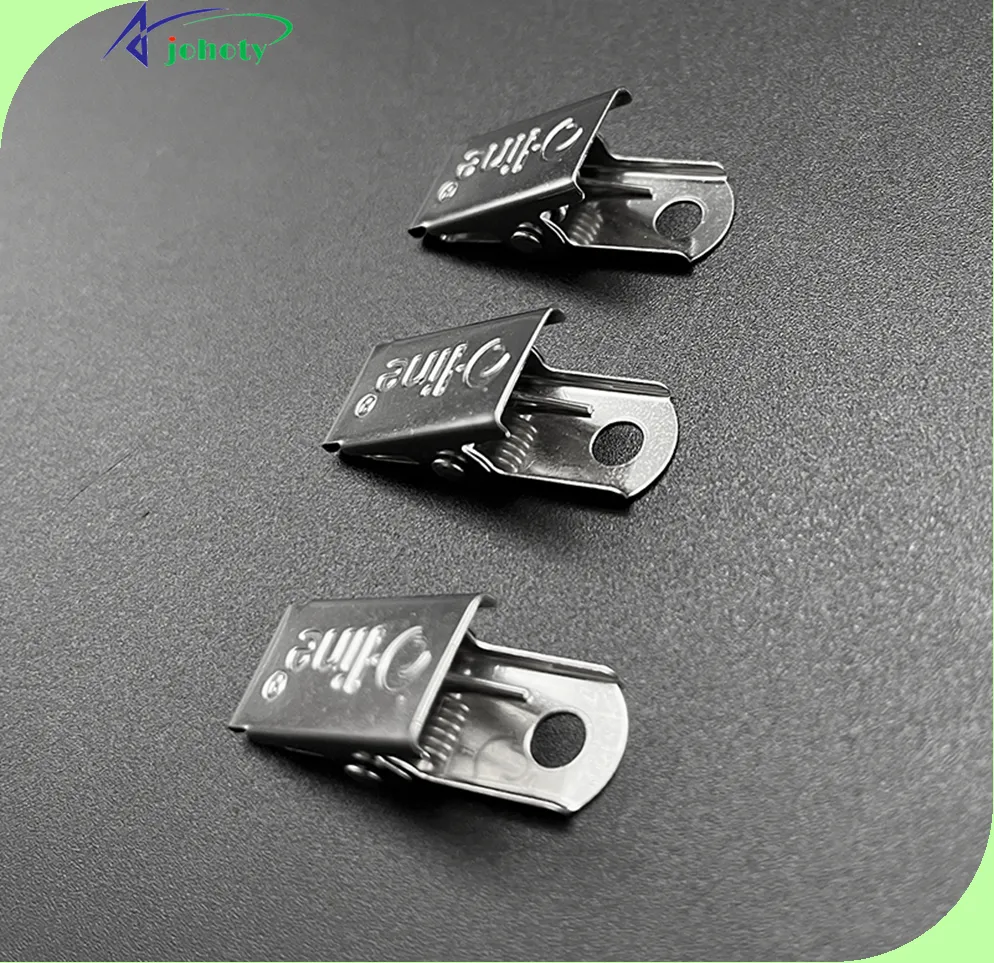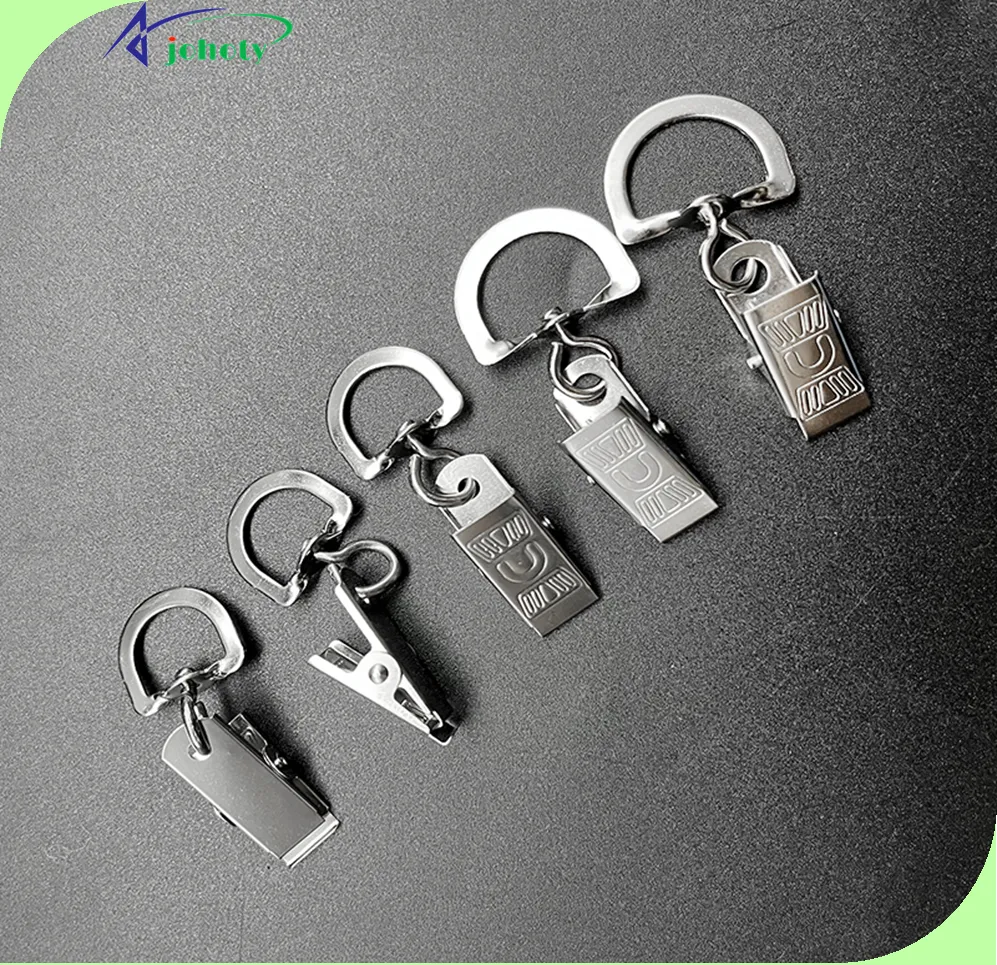 Make customers more high-end.
The high quality of our badge clips can outstand our customers' high-end products, making them more beautiful and luxury, helping customers enlarge widely businesses and expand broader markets.
We always believe that we are a part of our customers, small parts can set off the noble of the big products. right?
Badge Clips Features?
 It is usually called lanyard clips, retractable badge clip, magnetic clips, badge holder clips, name tag clip, ID badge clip, name badge clips, name tag holder, and so on. Our products are eco-friendly, durable, lead-free, Nickle-free, washable, and user-friendly, anti-corrosion, anti-rust.
Our products are fine and clear pattern, standard size and dimensions, no wear and tear, perfect color matching, generous style appearance, exquisite production process, obvious artistic value, clear positioning, and intact packaging.
Contact Us
We usually make badge clips out of various premium raw materials. besides the standard sizes, we often also customize lanyard clips in various shapes, sizes, colors, and packages. We are able to receive the satisfaction of our customers, whether it is high-quality, the best offer, or fast logistics.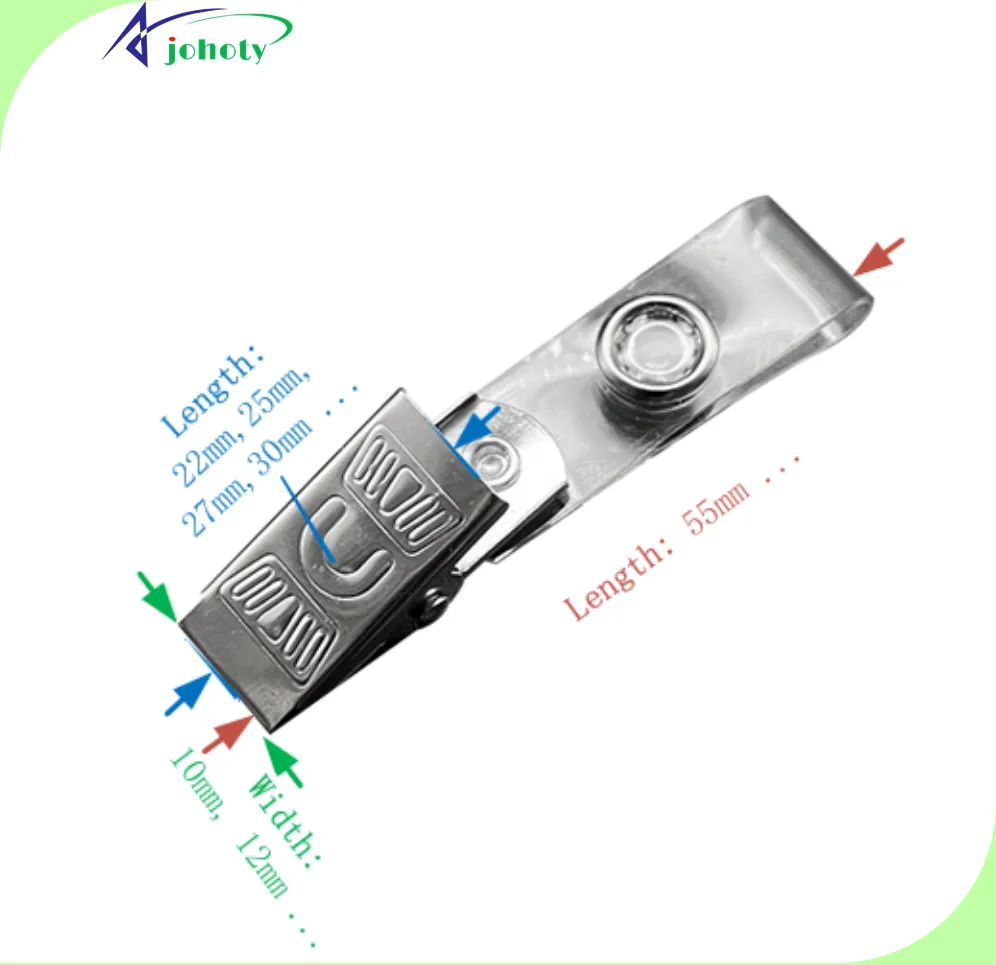 Materials: First-class raw materials, SUS304/316, Iron, PVC,
Sizes (Badge Clips & PVC Strap, Width*Length): 10*25mm & 10*55mm (locked), 12*25mm & 12*45mm (lock), 12*25mm & 12*70mm (unlock), 12*25mm & 12*85mm (unlock), 12*25mm & 12*55mm (locked), 12*30mm & 12*88mm (unlock), 12*30mm & 12*100mm (unlock), 13*25mm & 13*70mm (unlock),
Sizes (badge clips & snap hooks, Inner diameter*Length):
8*49mm, 10*45mm, 10*49mm, 10*54mm, 12*31mm, 12*54mm, 12*55mm, 14*51.5mm, 15*45mm, 15*50mm, 15*52.6mm, 15*53mm, 16*55mm, 17*53mm, 20*45mm, 20*55mm, 20*5mm, 20*57.2mm, 25*45mm, 25*58.5mm, 25*57mm, 25*60mm, 28*56mm, 32*58mm, 38*58mm,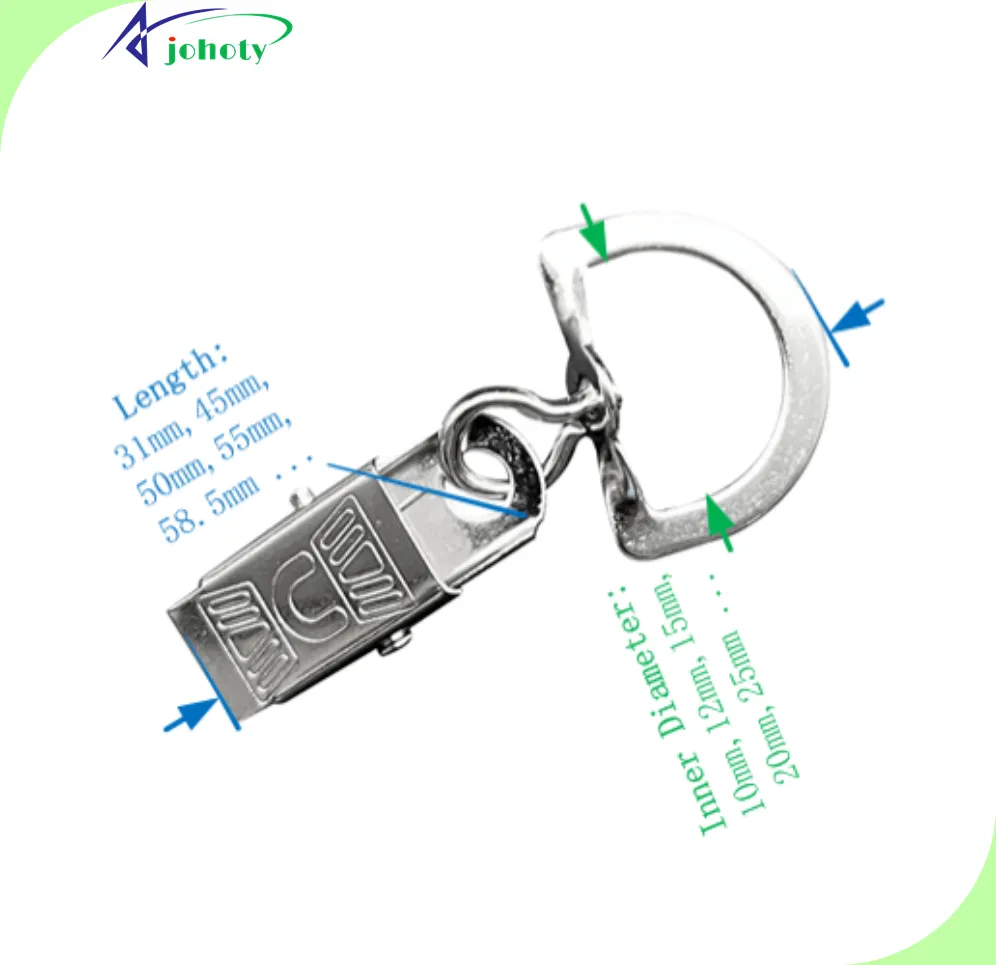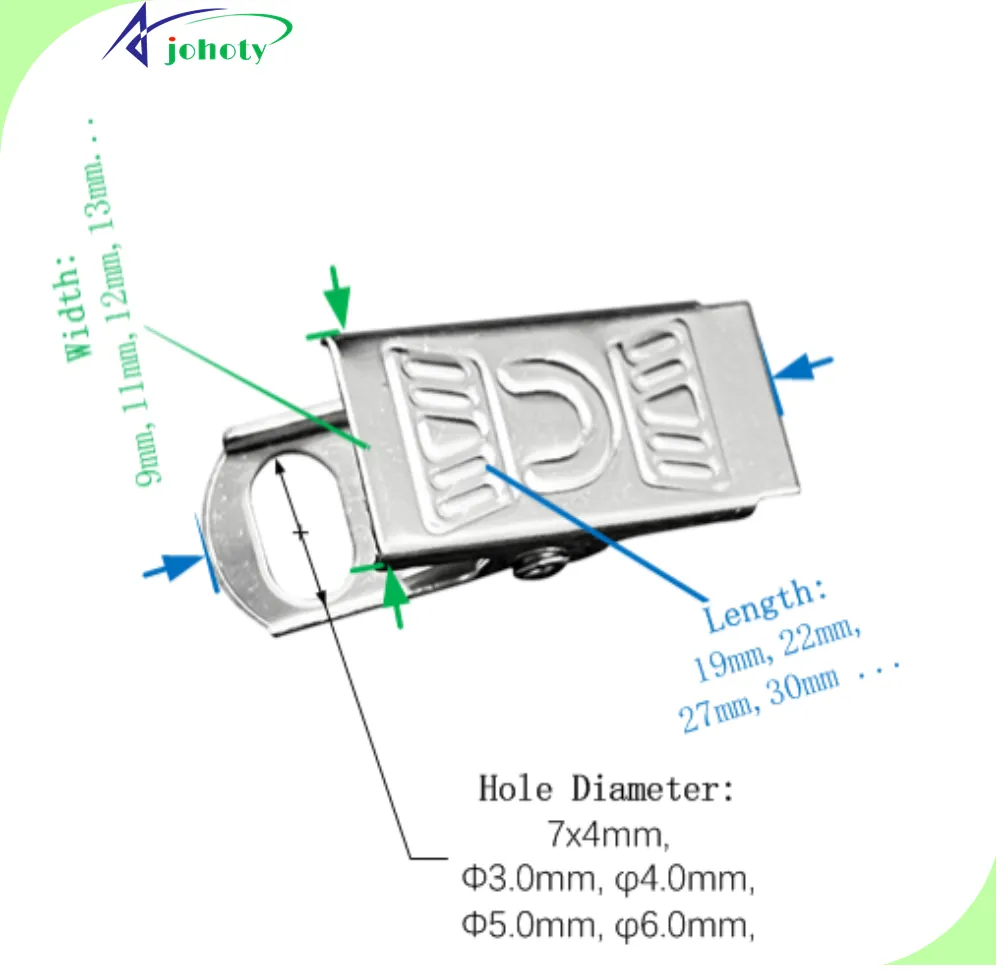 Sizes (badge clips, Width*Length):
9*19mm, 11*22mm, 11*27mm, 11*30mm, 12*24mm, 12*25mm, 12*26mm, 12*30mm, 12*31mm, 12.5*29.8mm, 13*24mm, 13*26mm,13*31mm,
Hole Diameter:
φ3.0mm, φ4.0mm, φ5.0mm, φ6.0mm, φ8.0mm, φ9.0mm, φ10.0mm, 7x4mm, 8x4mm.
Weight:  1.95g, 2.2g, 2.3g, 2.4g, 2.5g, 3g, 3.3g, 3.5g, 4.5g, 5g, 7g, 12g,
Color:   Nickle plated & clear PVC strap. Nickel, gold, gunmetal, anti-brass, bronze,
Package:  10pcs per bag, 50pcs per bag, 100pcs per bag, 200pcs per bag, 500pcs per bag, as per customer.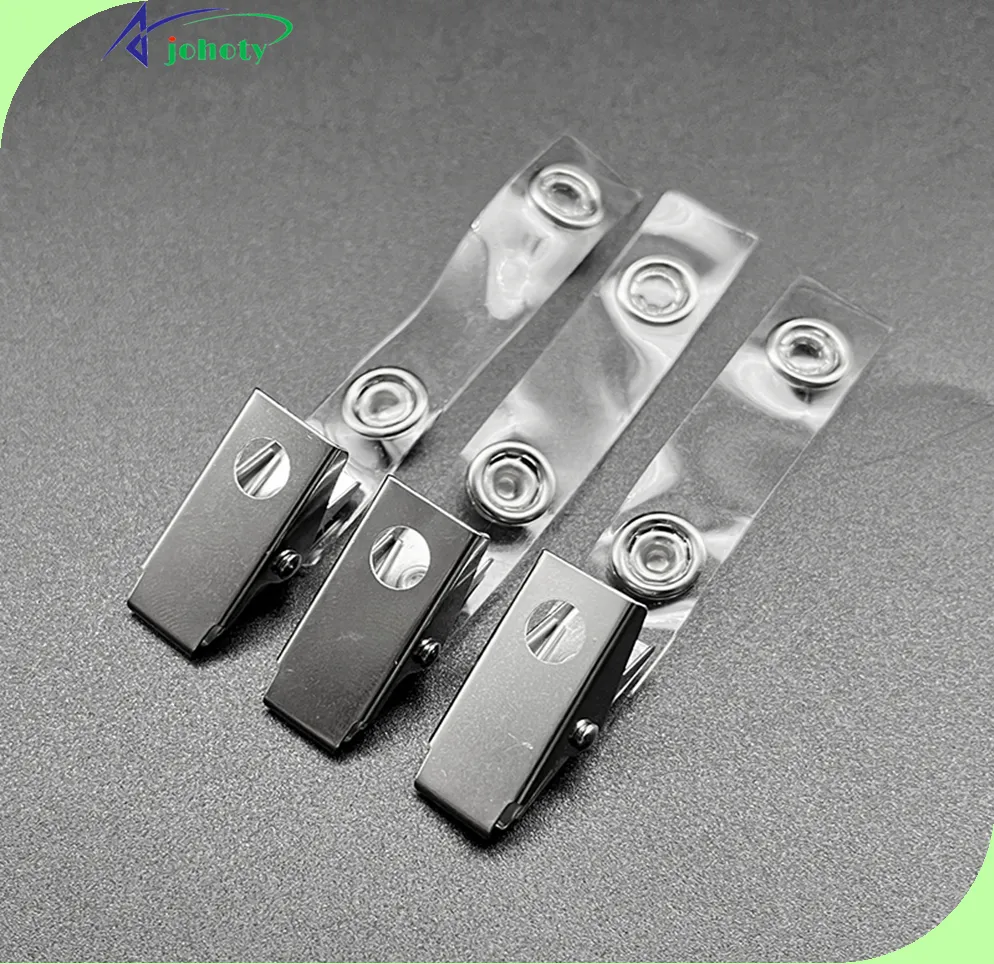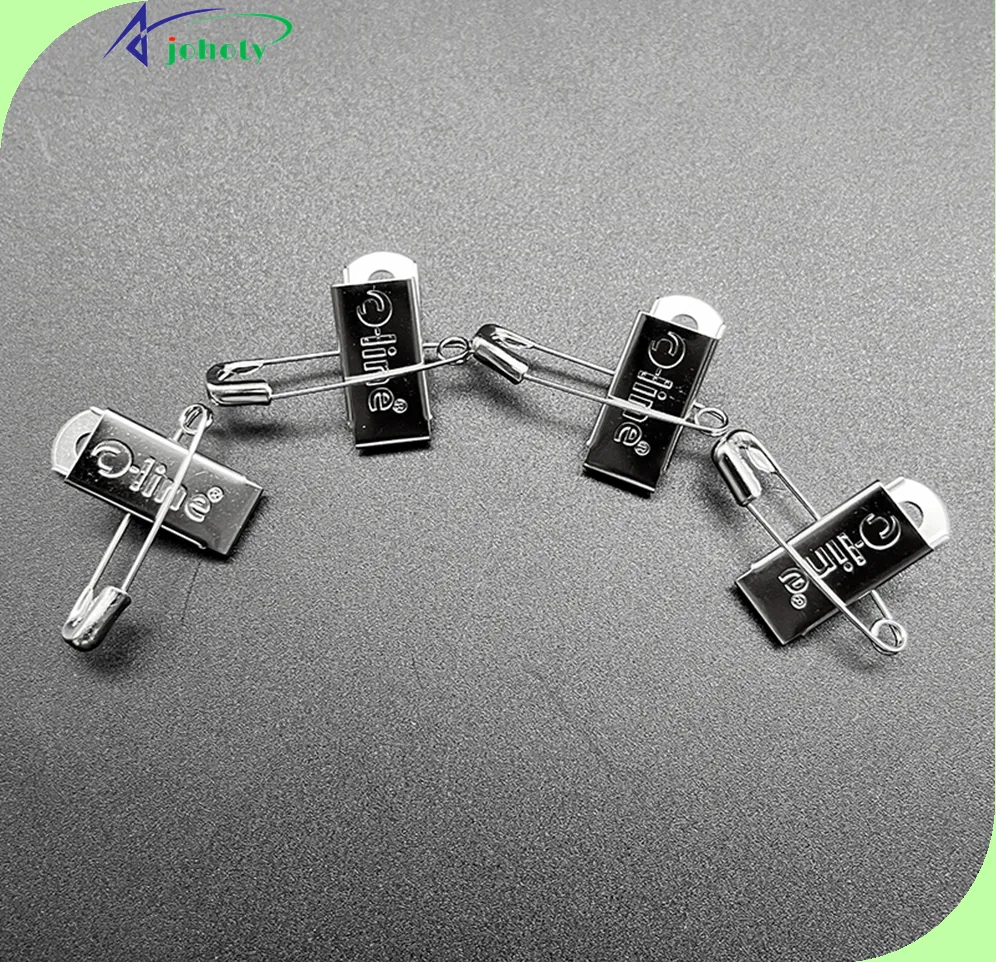 Delivery:
Door to door. cheapest
by sea, 30~45 days.
Express by Air: DHL, UPS, FedEx, TNT, EMS, less than 10 days,
By train or Truck, 25~35 days. Air is the fastest, Train is the cost effective. Or a special line.
Applications:
Lanyard Clips, badge clips, retractable badge clip, magnetic clips, badge holder clips, name tag clip, ID badge clip, name badge clips, name tag holder,
for office, hospital, health care, school, company, exhibition, conference, sporting events, concerts, competition venues, promotion, business gifts, decoration, gifts. Key Ring, Lanyard, and so on.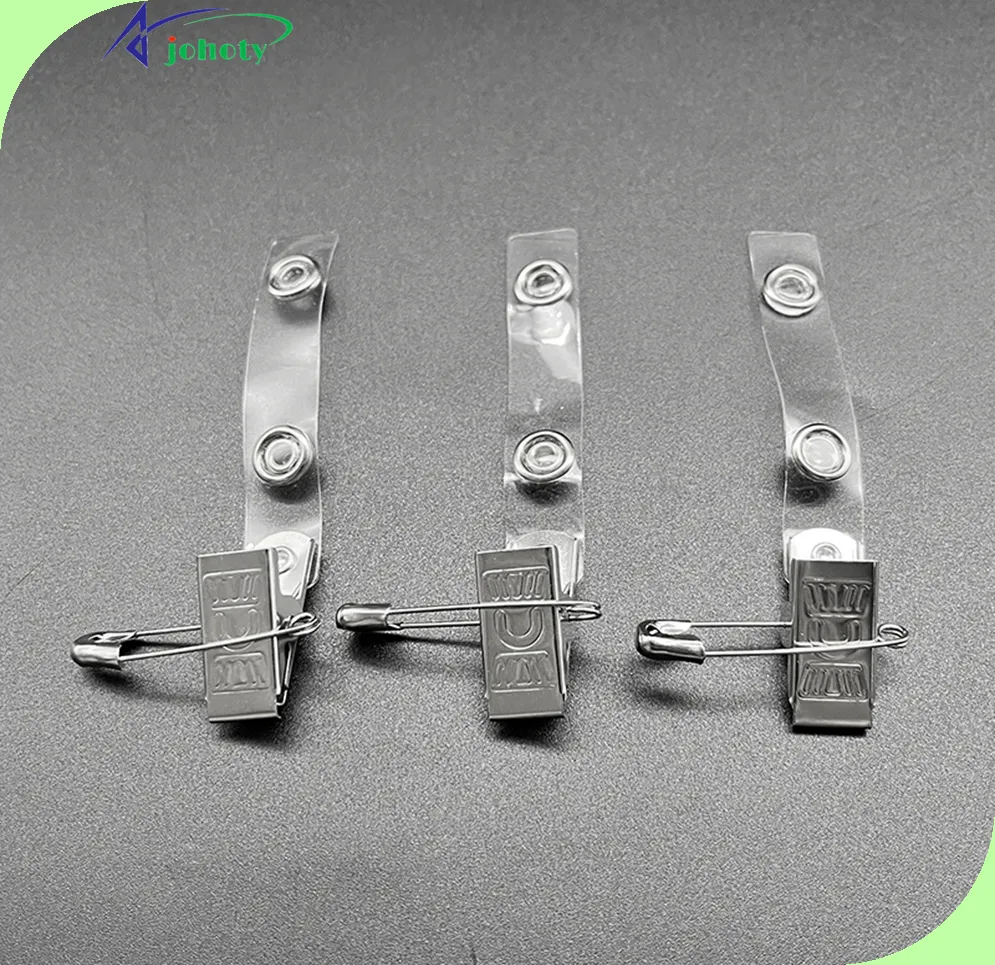 Advantages of Our Badge Clips?
All badge clips are made with first-level raw materials, which are compliant with SGS, RoHS, and REACH.
Never secondary recycled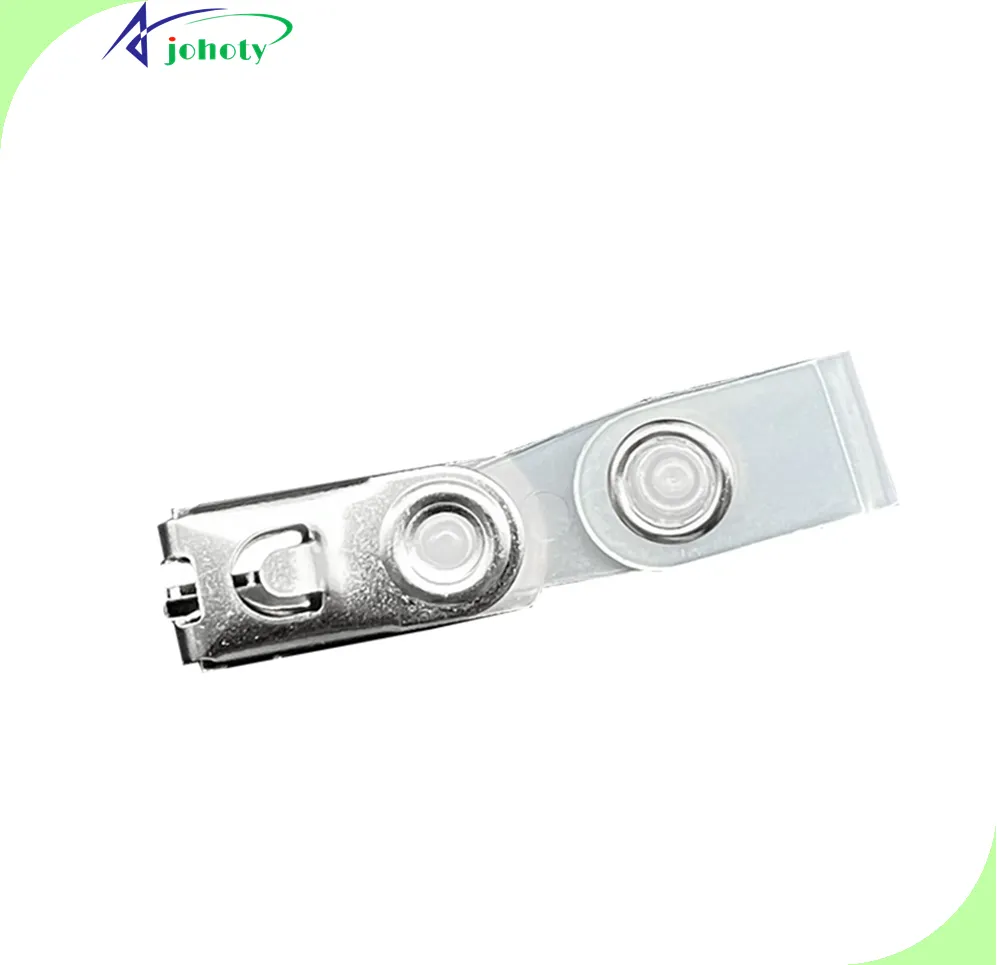 materials. Anti-slip design, clamping force is very strong, and not easy to deform.
Very stable structure, very smooth when opened and closed repeatedly.
Contact Us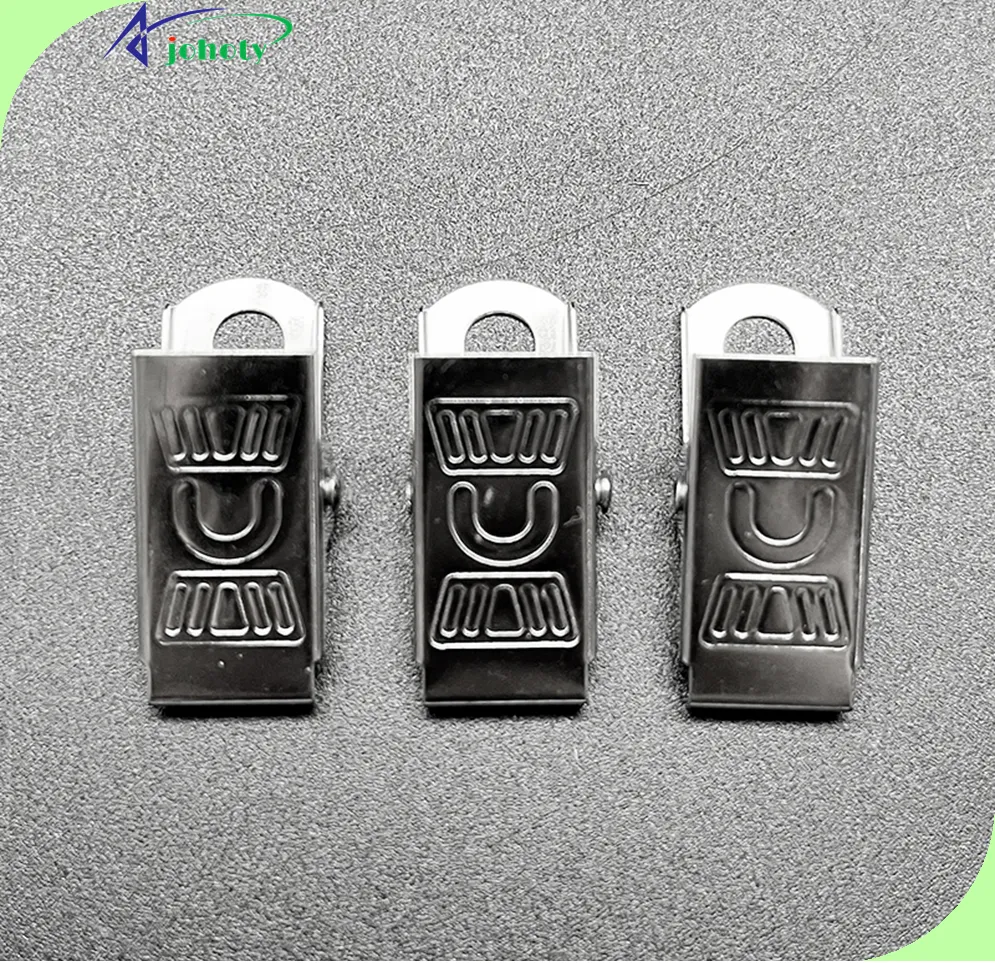 High quality, high consistency, best price. Anti-corrosion, anti-rust, without fade. Eco-Friendly, waterproof. Smooth surface, no burr, fine workmanship, high polishing. A variety of specifications can meet various requirements. Free samples if inventory is available.
Cadmium-free, Lead-free, Nickel-free. Don't worry about aging and breakage. Stable structure, high quality, bright as new. Our badge clips are molded at the first time by mold heat treatment. 360° rotation, no potential risk of break,
1.   Badge Clips, 5.00cm Smooth Surface, SUS304
P/N:  APM01S010
Spec:  5.00cm Smooth Surface Badge Clips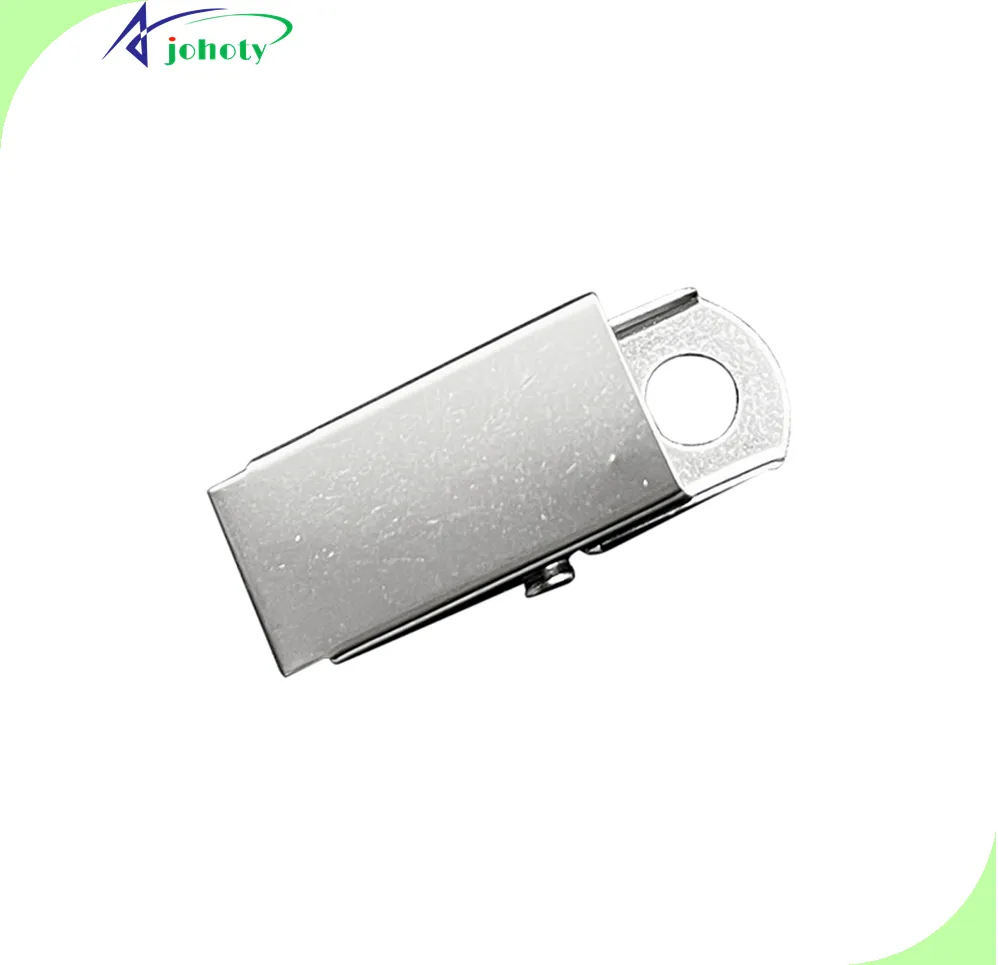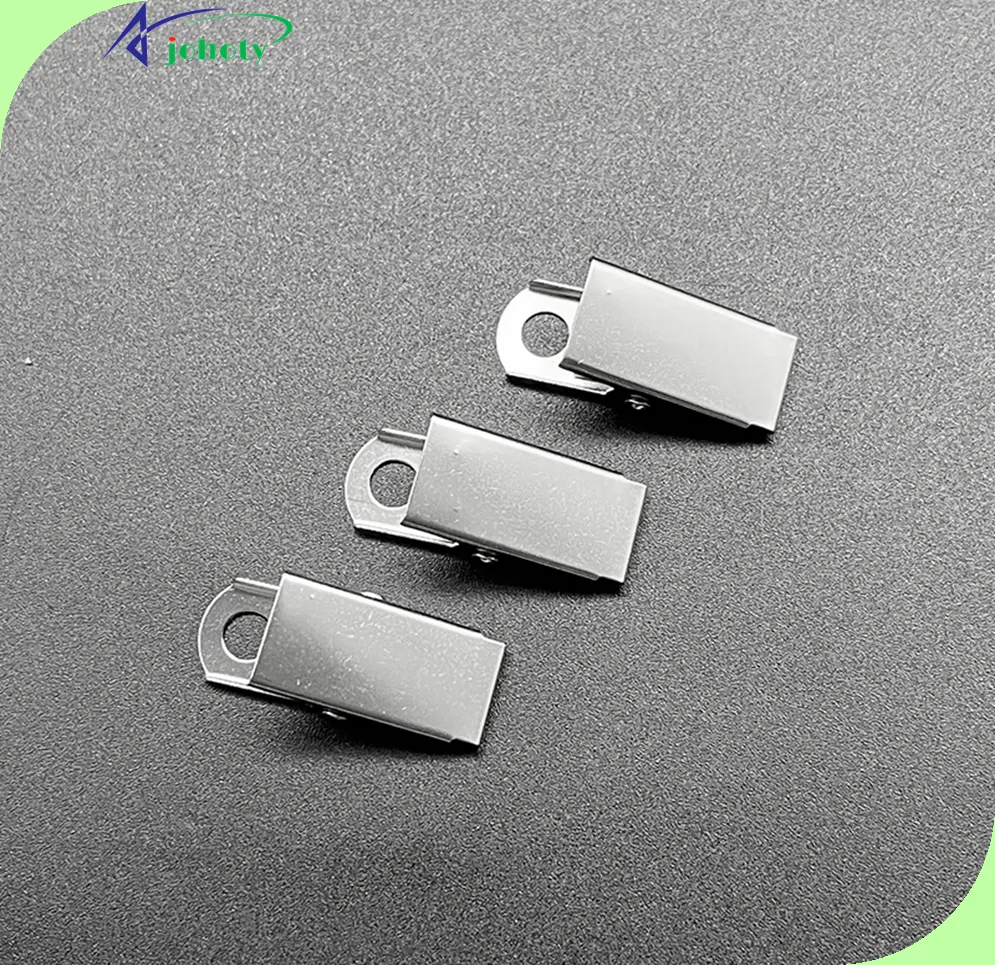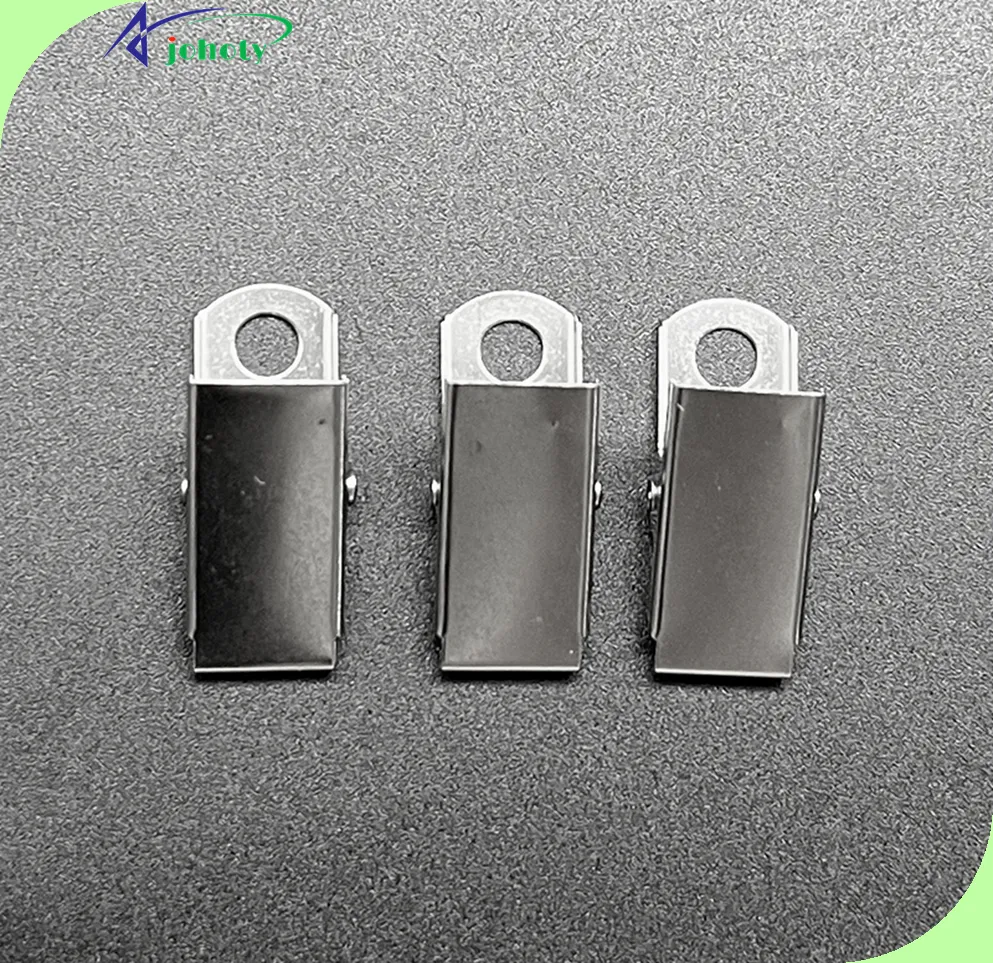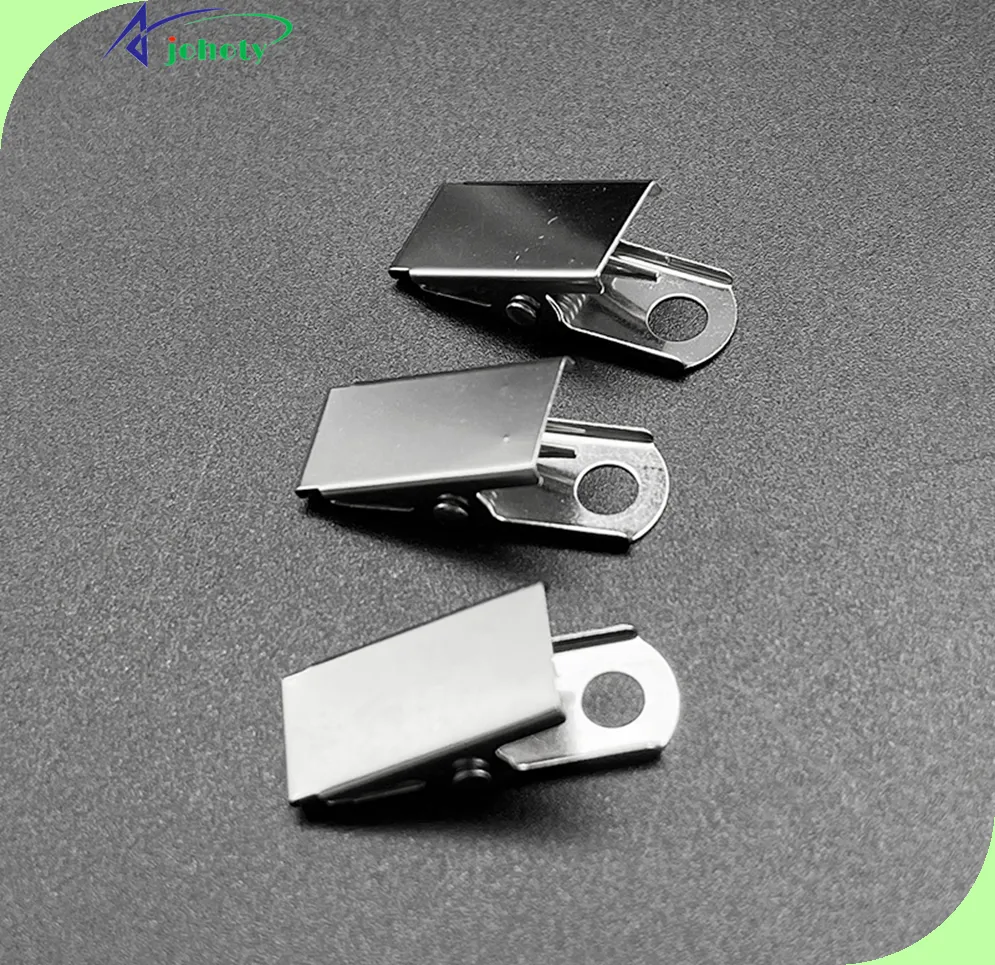 3. Badge
 Clips
, Square Hole Stamping + Safety Pin
P/N:  APM01S014
Spec:  Square Hole Stamping Lanyard Clips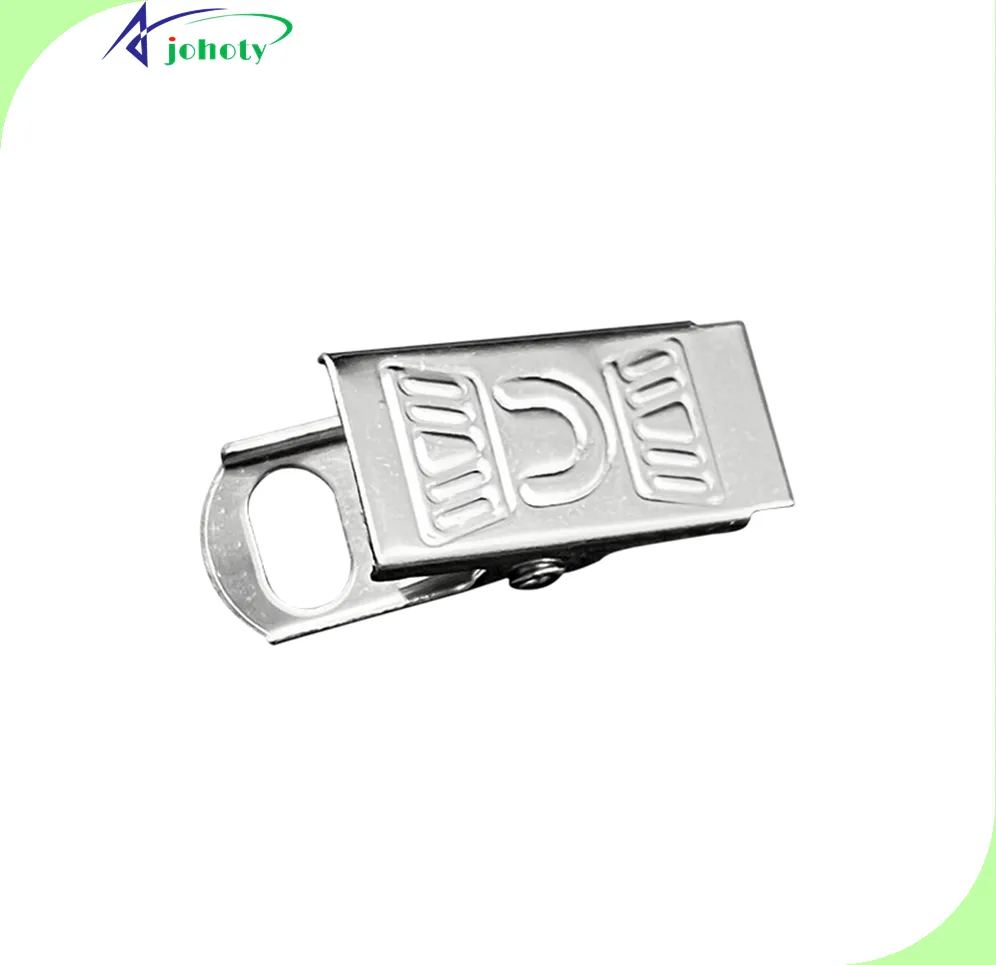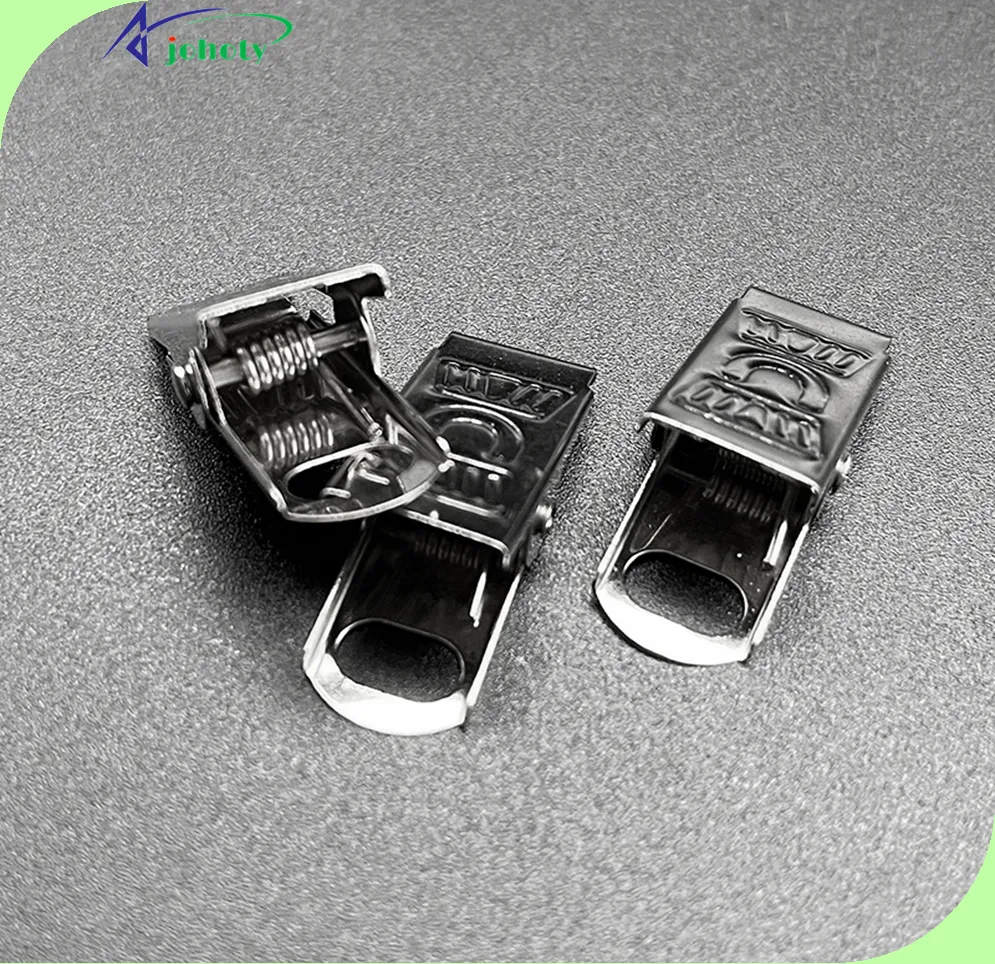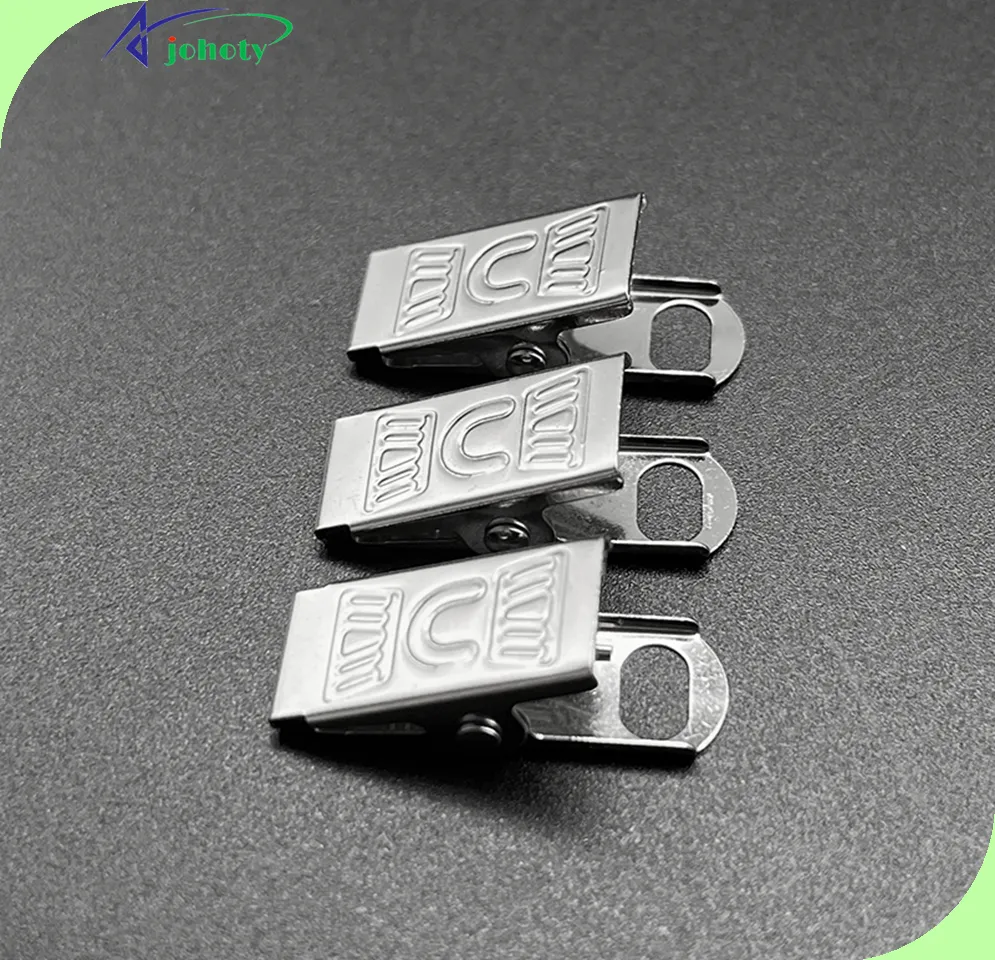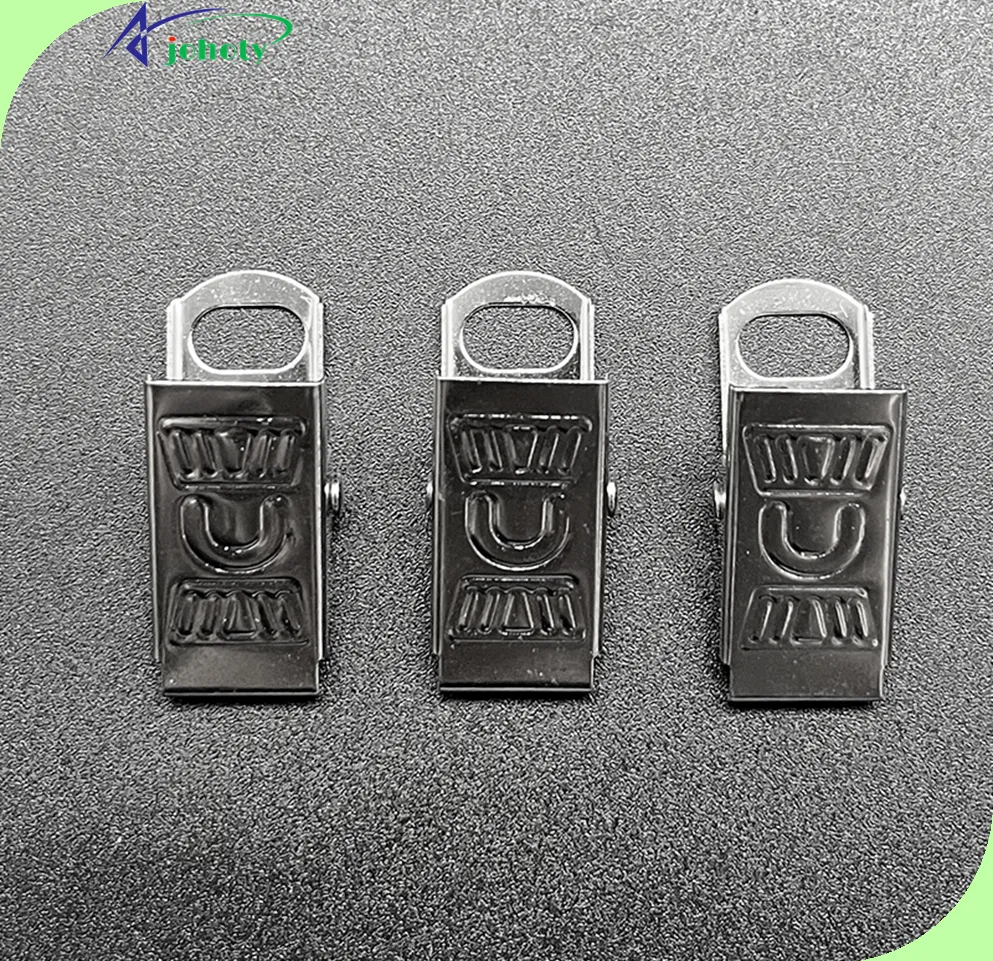 4. Badge
 Clips
, 4 Hole, Pull Ring, SUS304
P/N:  APM01S016
Spec:  4 hole + Pull Ring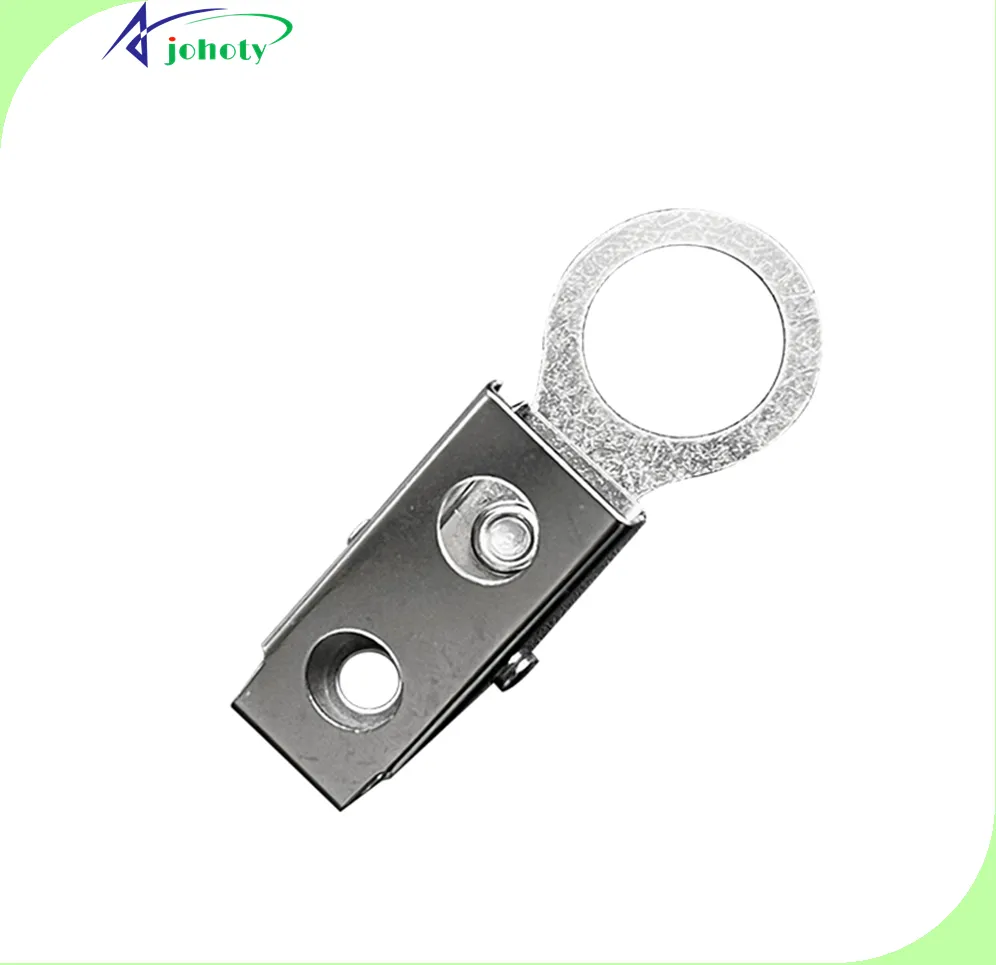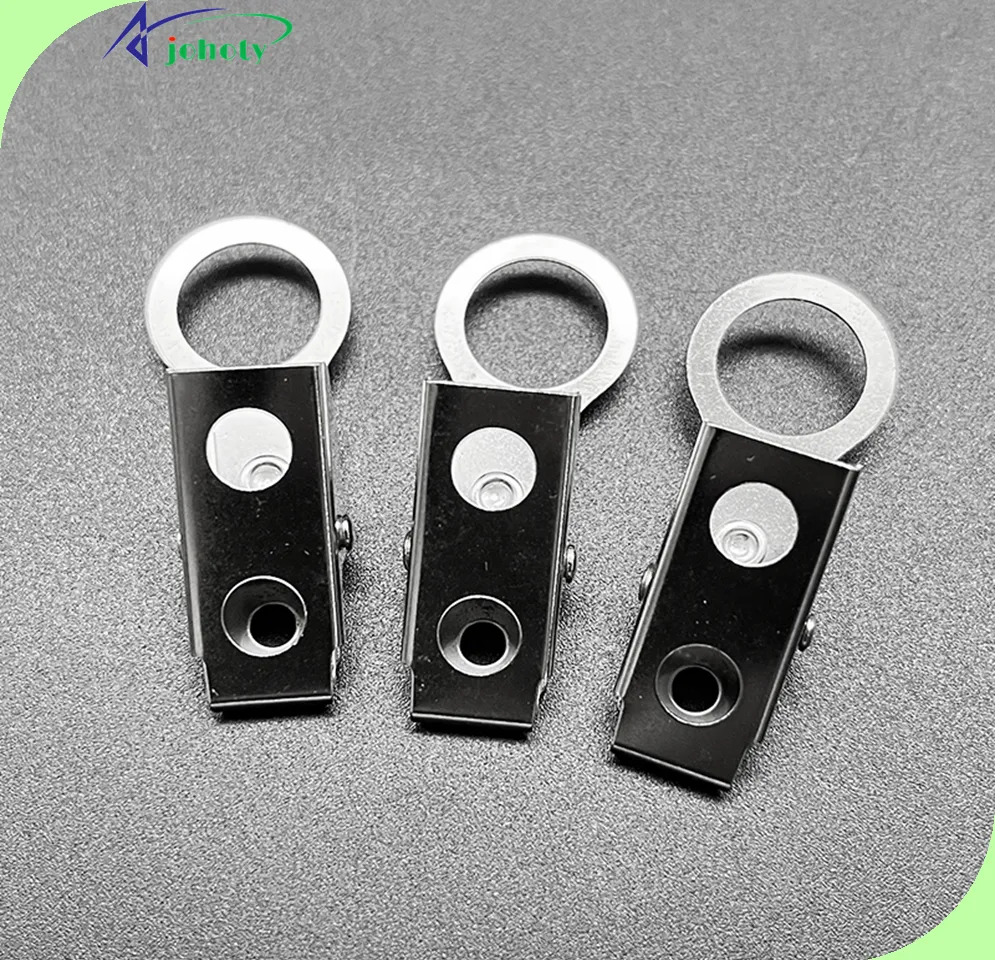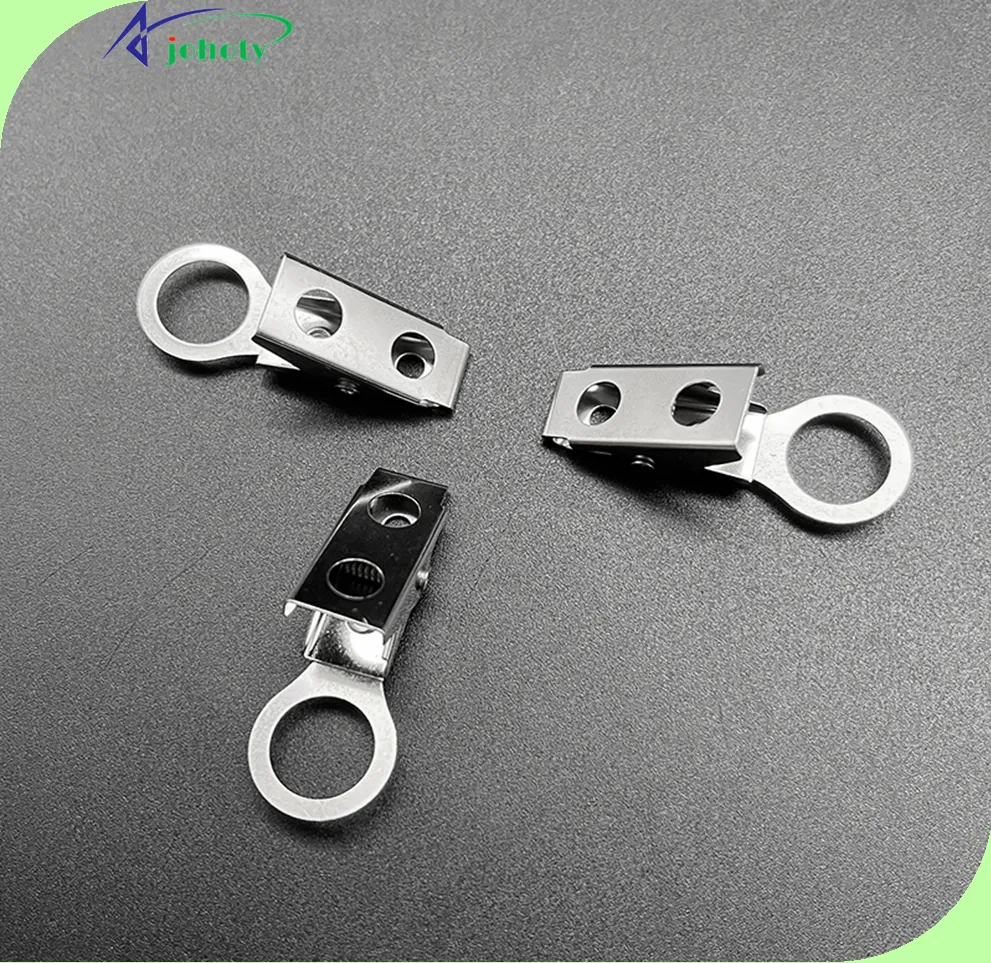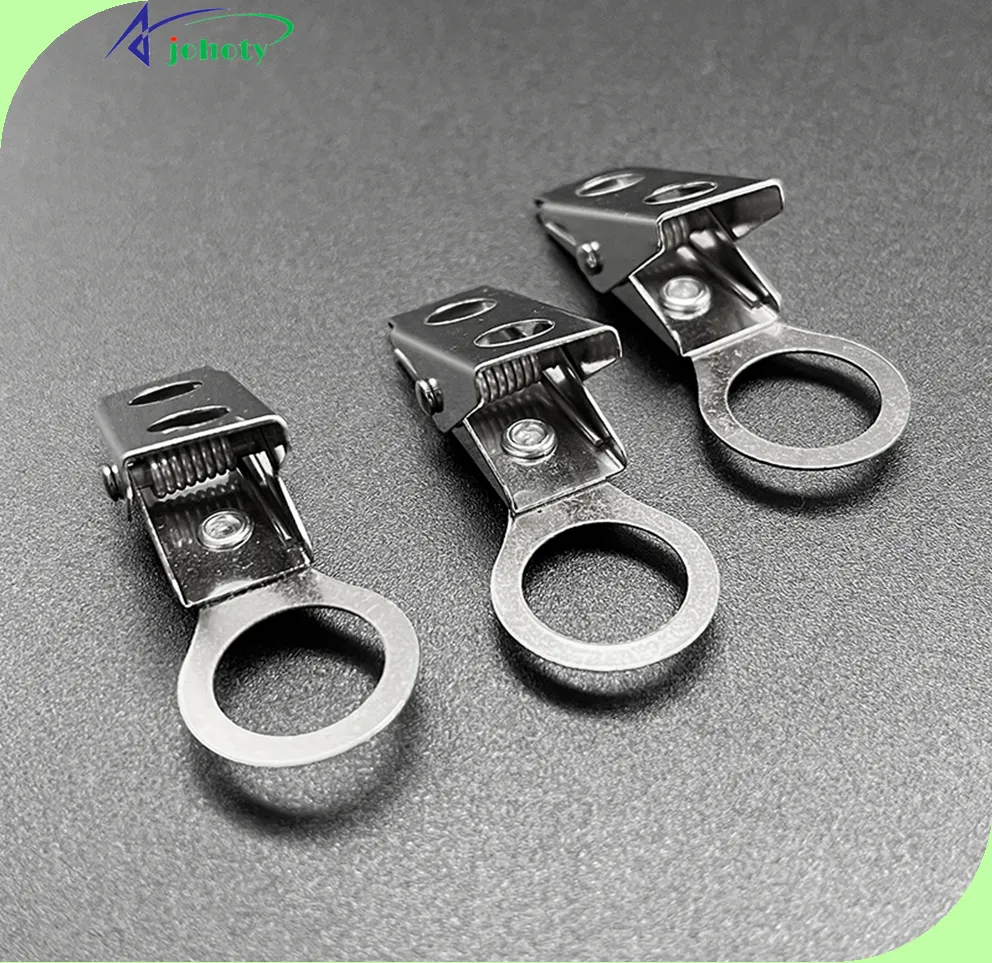 5. Lanyard
 Clips
, Rotating, SUS304
P/N:  APM01S020
Spec:  Rotating Lanyard Clips, SUS304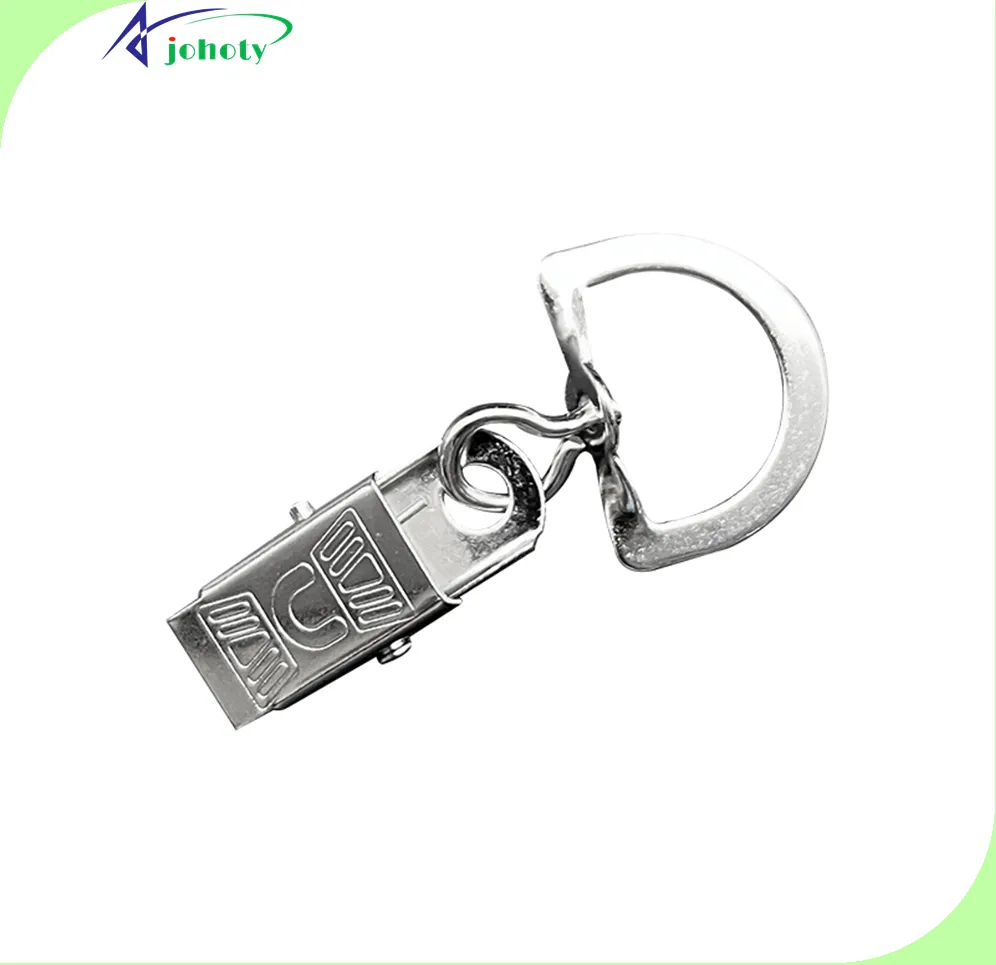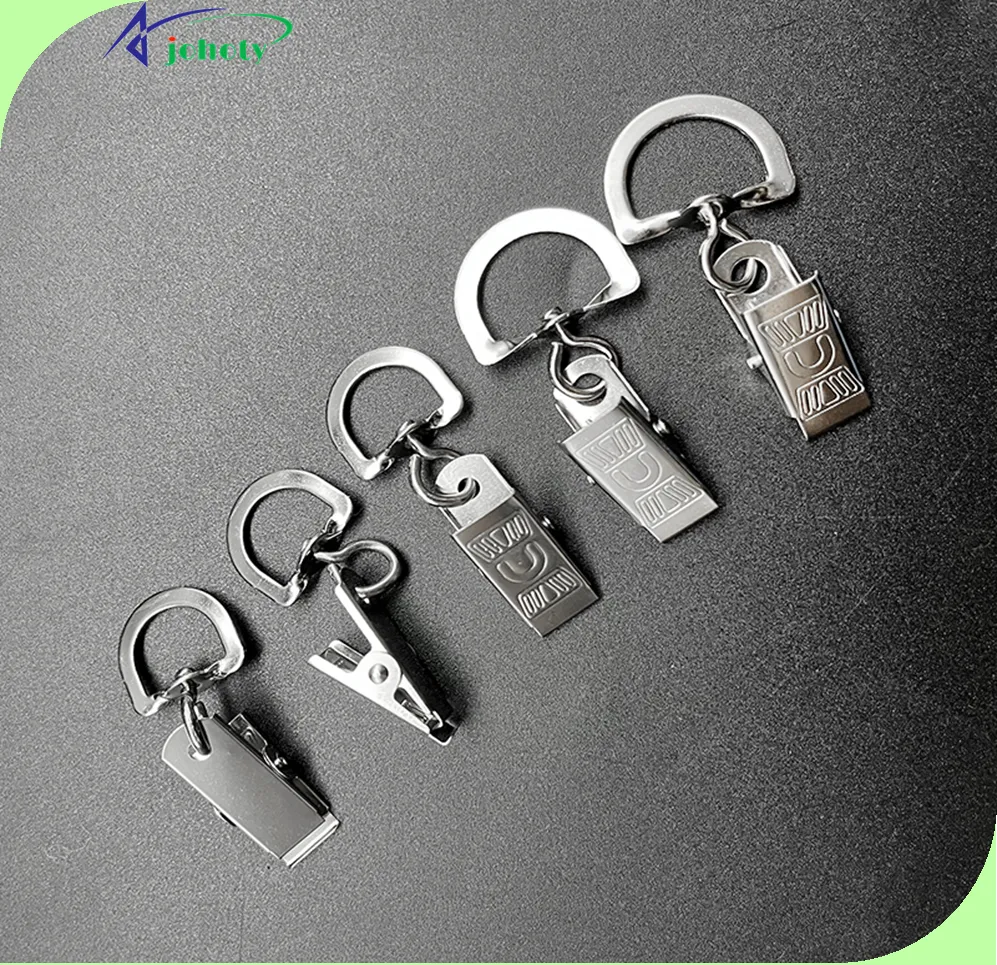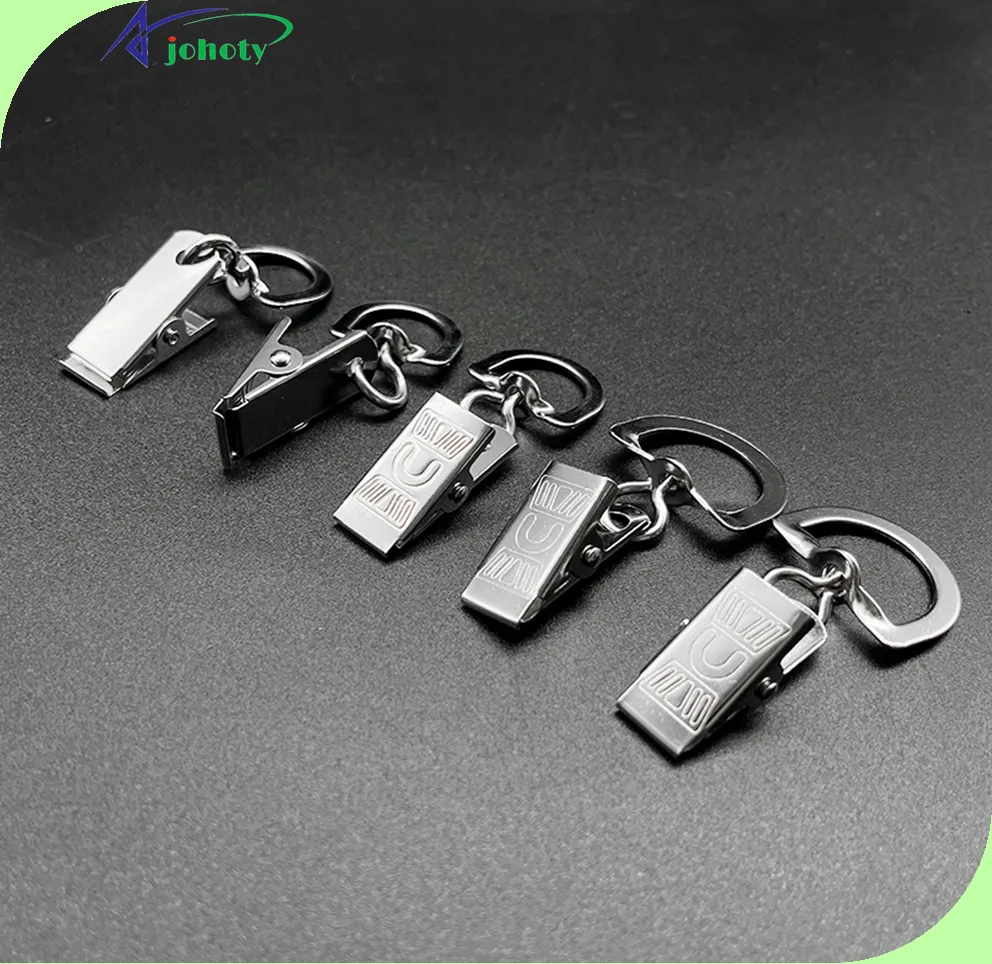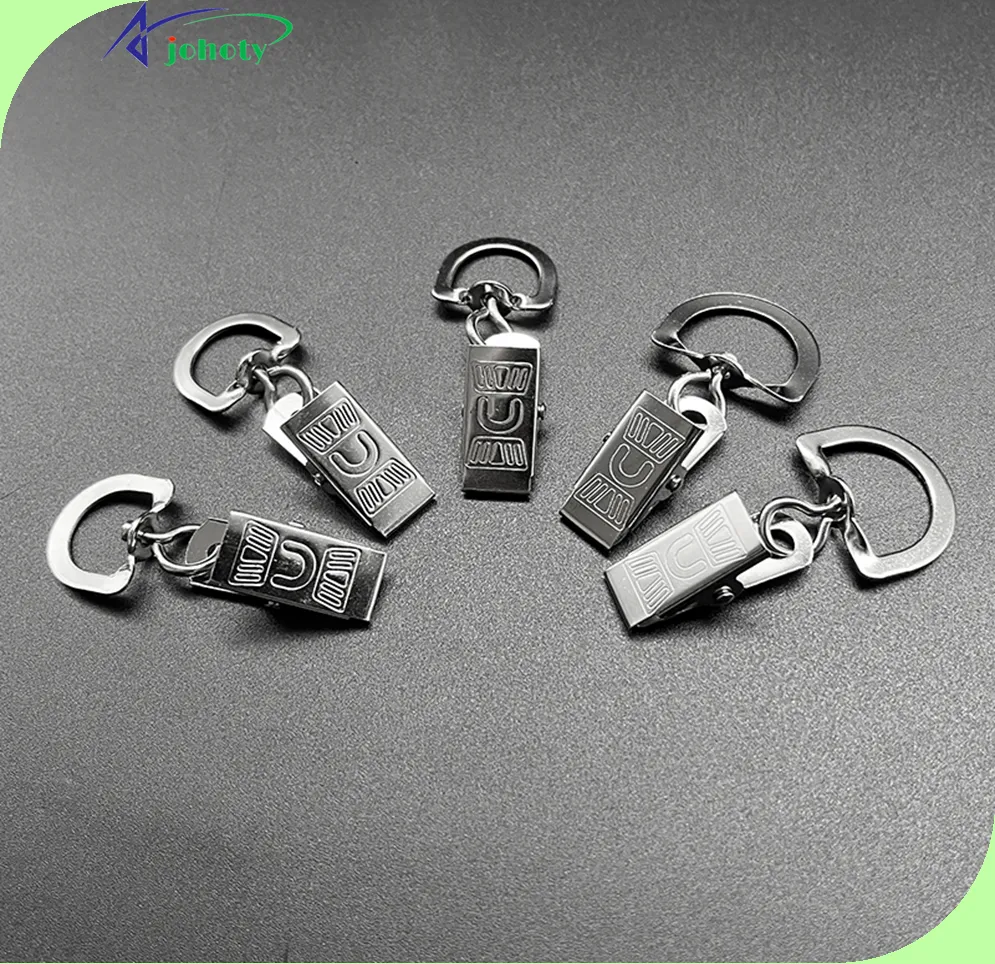 6. Lanyard
 Clips
, Rotating, Snap Hook Wire, SUS304
P/N:  APM01S022
Spec:  Swivel lanyard Clips, Lanyard Hook Wire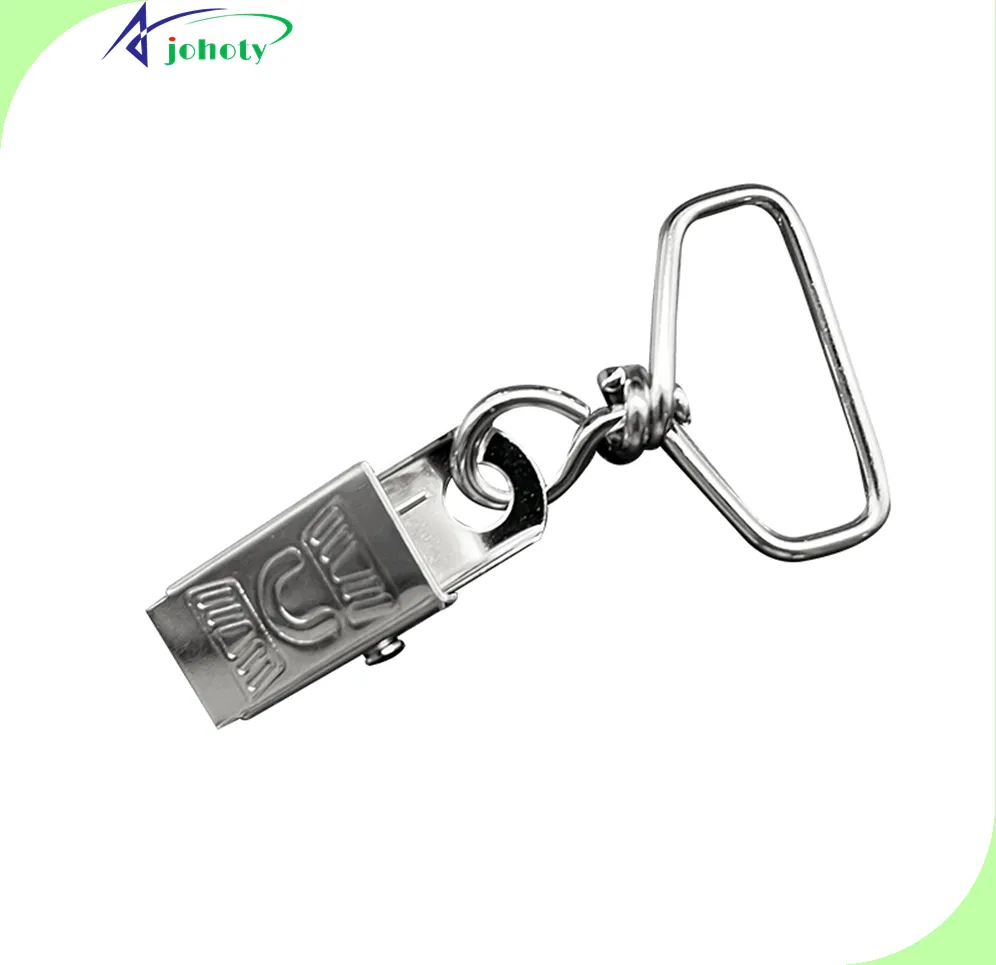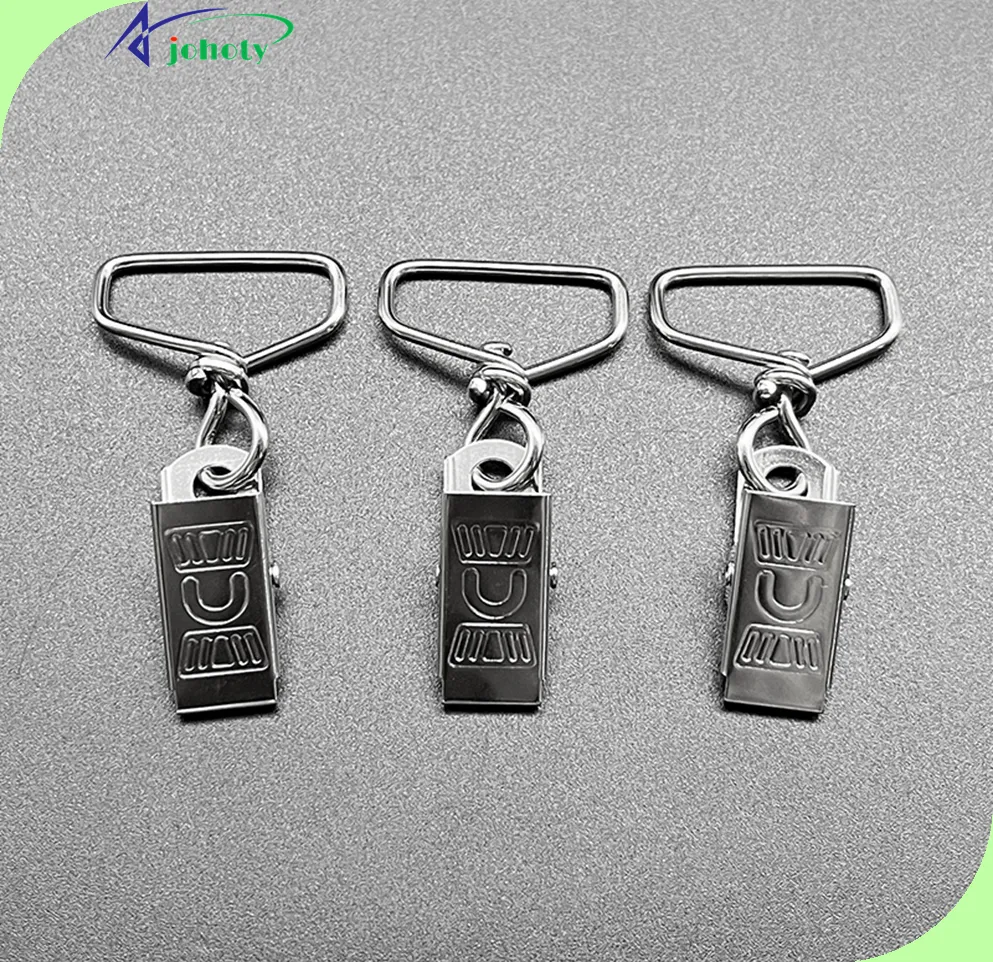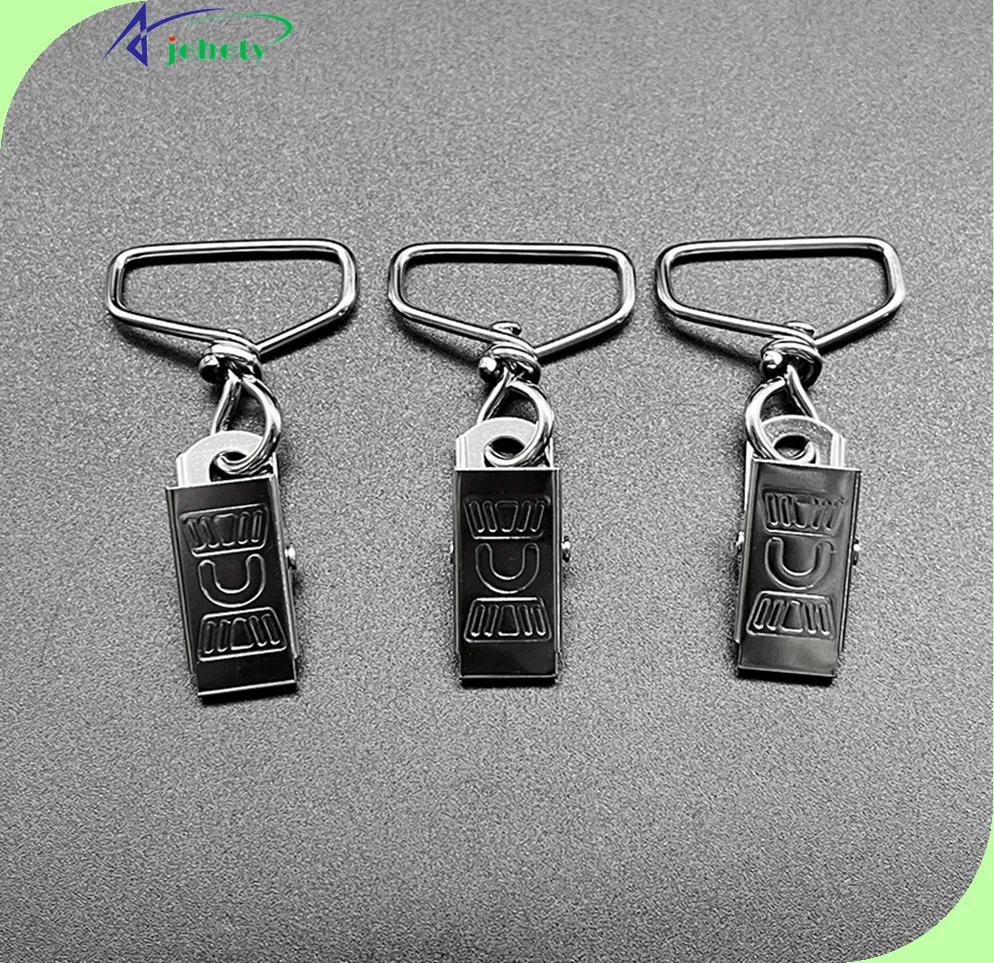 7. Word Lanyard Clips, Safety Pin, SUS304
P/N:  APM01S025
Spec:  Word lanyard Clips, Safety Pin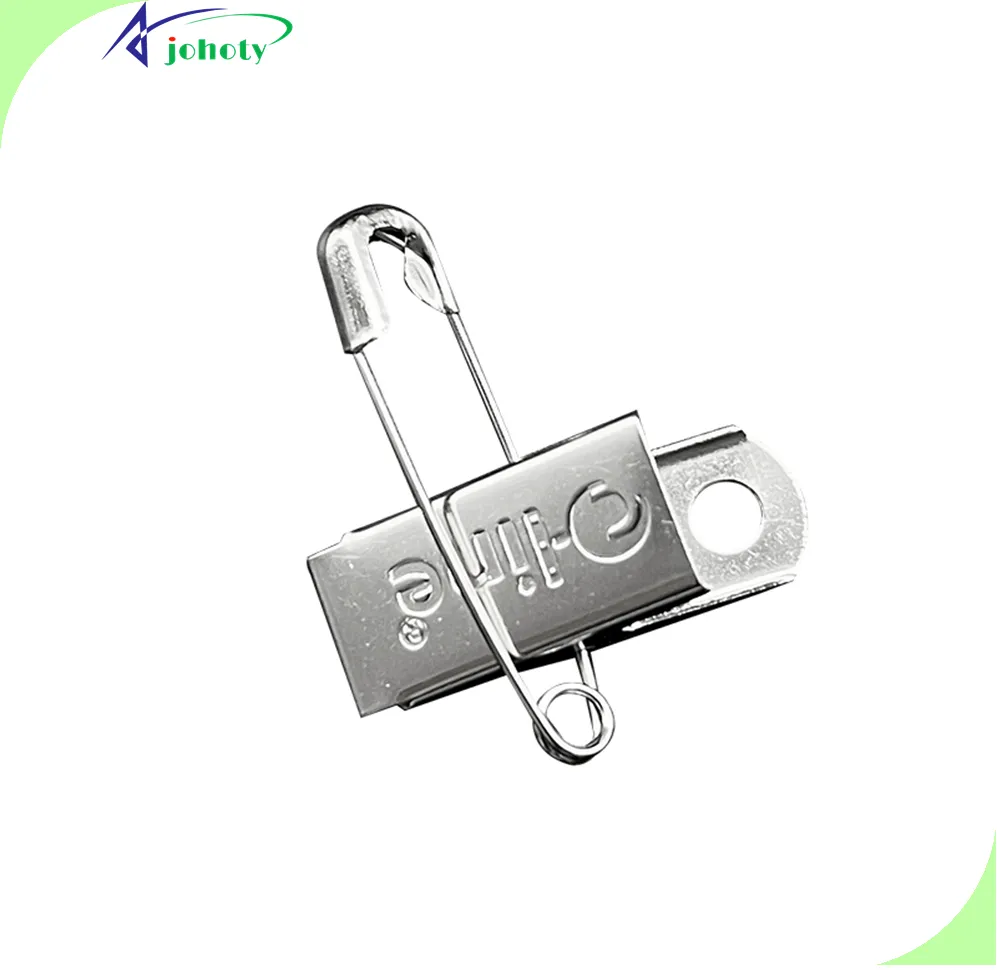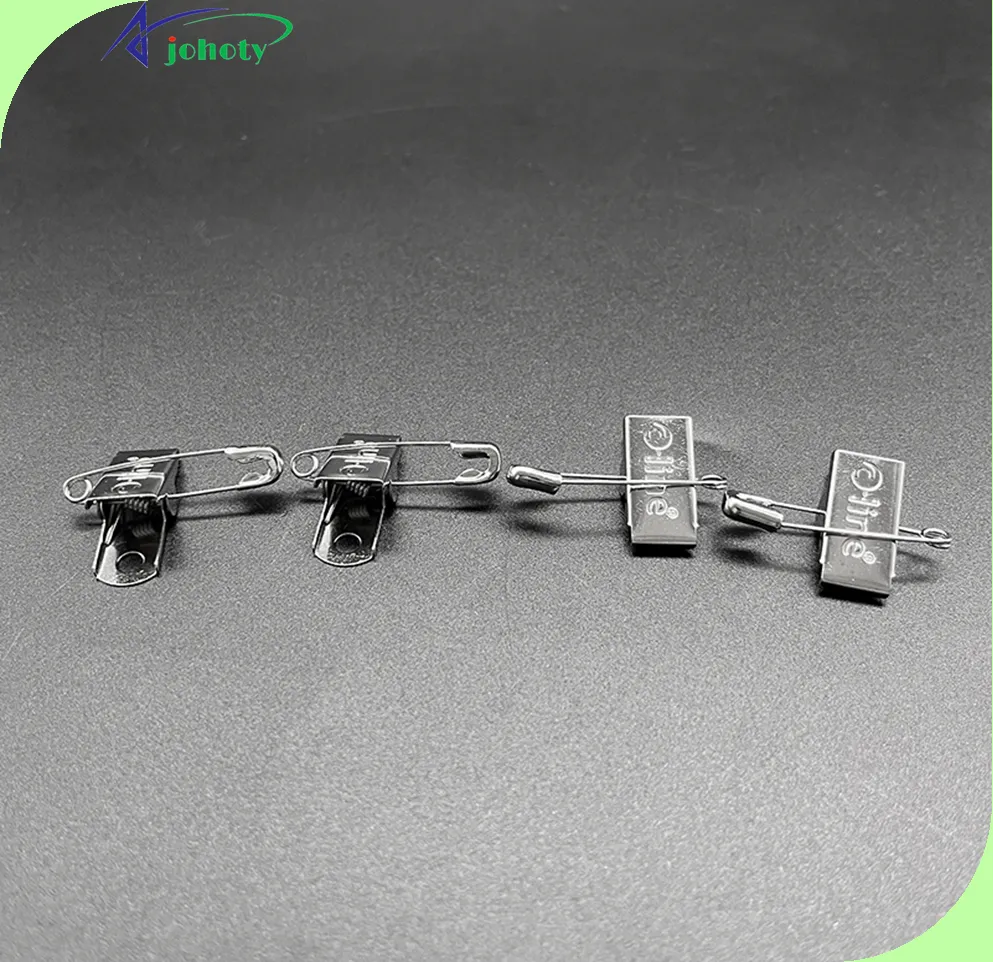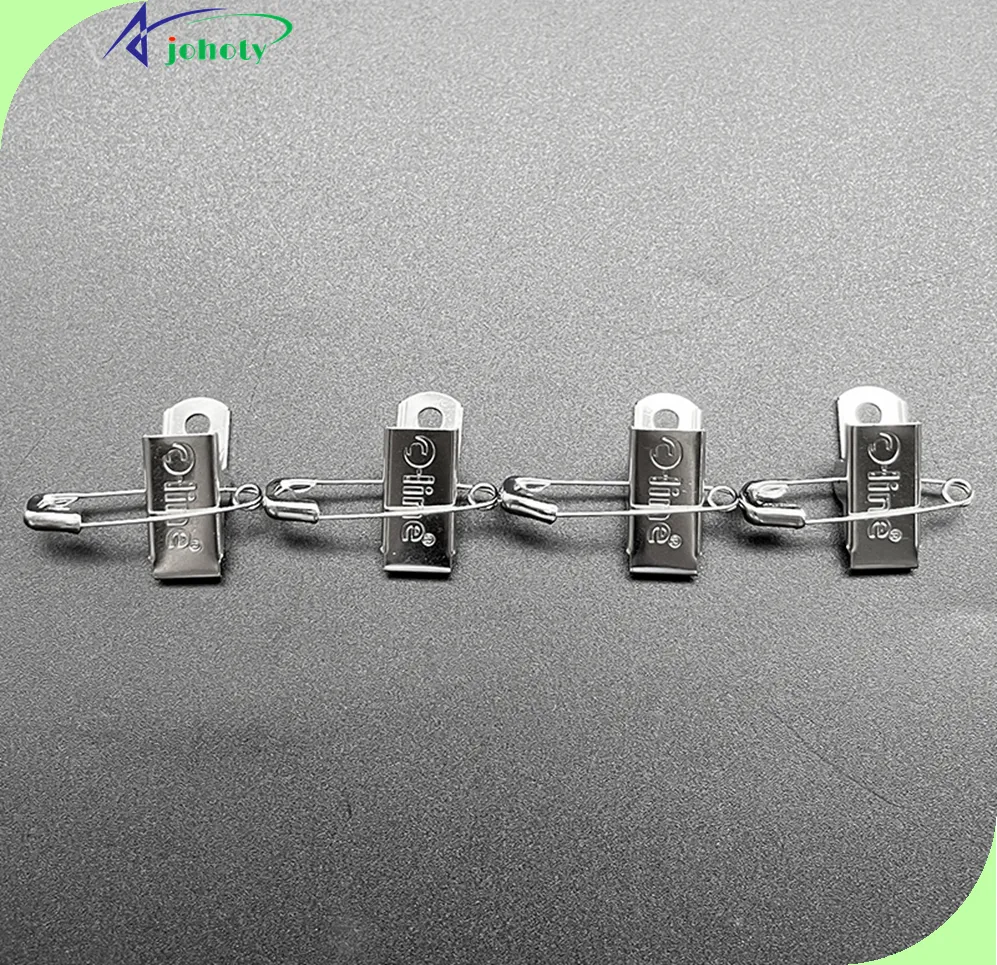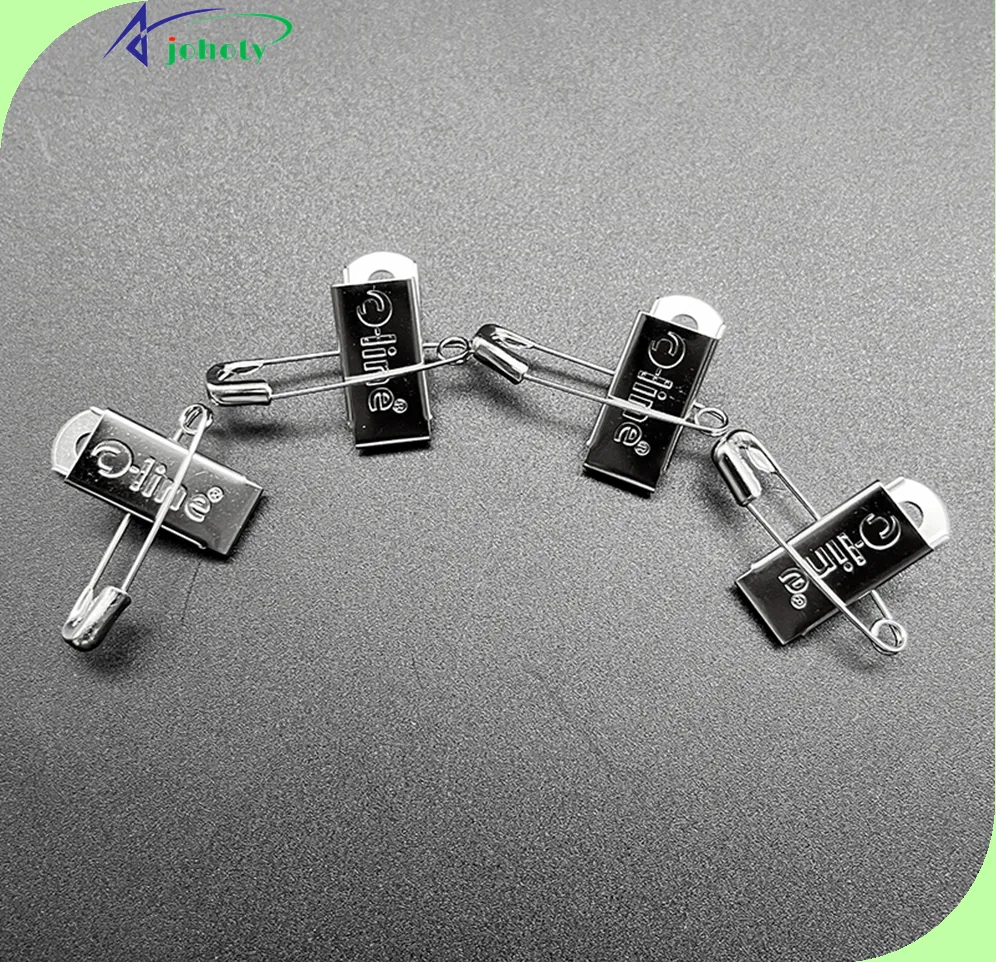 8. Word Lanyard Clips, SUS304
P/N:  APM01S026
Spec:  Word lanyard Clips