A broken bone requires proper protocols to return to its original position. Various treatments are used for this purpose depending upon the severity of the issue. In some cases, bone fracture repair surgery is required, using rods, bone screws, or pins to hold the bone. 
Bone screws help to stabilize fractures (broken bone) and may or may not be removed after the bone is healed. These are also known as Cancellous Bone Screws or Bone Fixation Screws.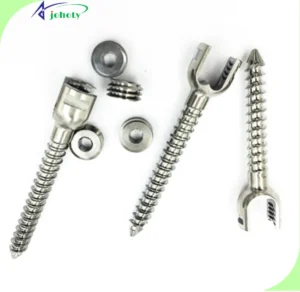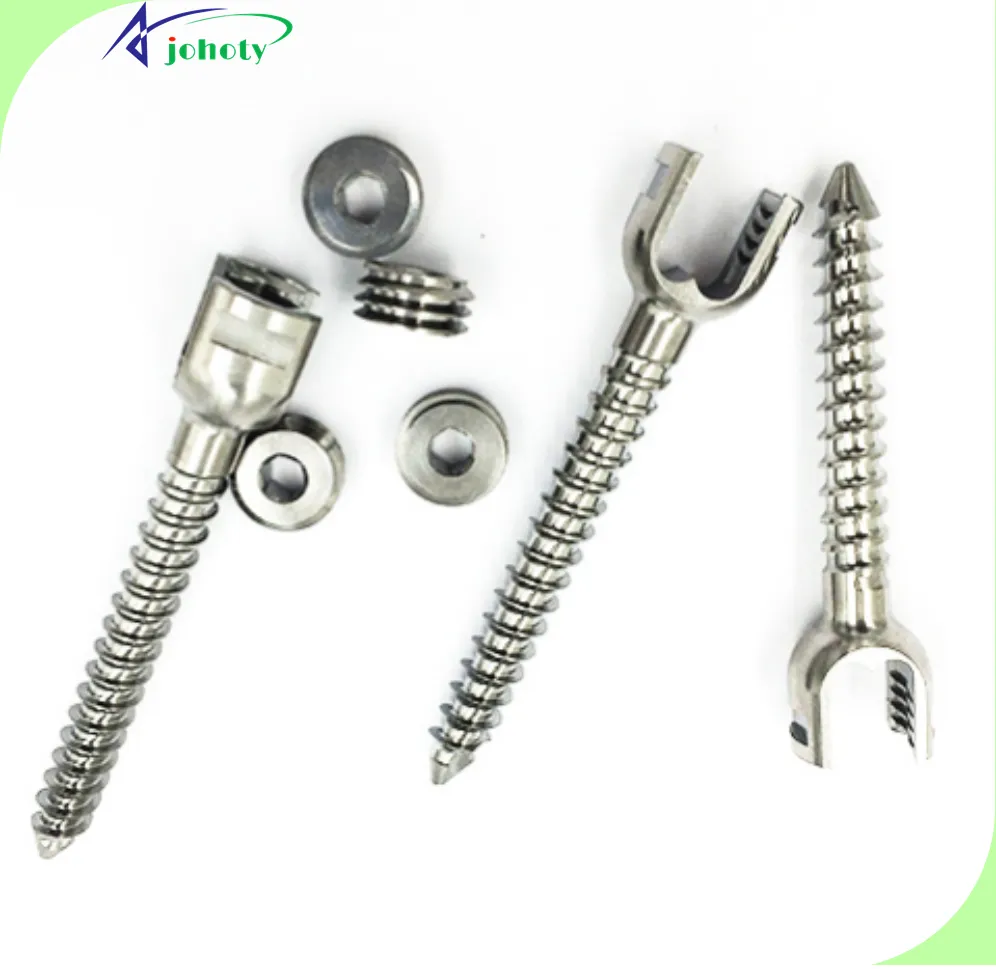 Let's check out their types, materials used in their manufacturing, and other details! 
Types of Bone Screw
Orthopedic surgeries are incomplete without these screws since they help to decrease the stress and gap between the bones. Bones heal faster when fractures are firmly pressed together using orthopedic screws. 
They have the following three types: 
1- Cannulated Screws 
One of the most commonly used screws are cannulated screws which have multiple advantages compared to their other types. 
They have a hollow shaft for bone reconstructions and fixing multiple bone fractures. 
2- Cancellous Screws
These screws act as a lag screw and are longer than cortical screws. Cancellous screws compress one bone against another, ultimately helping direct bone healing. 
3- Cortical Screws 
Cortical screws have fine pitch and either help to affix bone plates or other orthopedic devices into cortical bones.  They have many more threads than cancellous screws because of their smaller pitch. 
Uses 
Bone fixation screws have multiple functions and helps in the following: 
Implants for bone

Soft tissue fixation 

Bone-to-bone fixation 

Soft tissue anchorage 
Their other uses include the following: 
-Dental Implants 
Orthopedic screws help to replace missing teeth. They provide anchorage to the crown (artificial teeth) and ensure stability. 
They help in bone grafting (a process in which jawbone is lost due to gum disease/ tooth decay or removed surgically). 
-Orthopaedic Surgeries 
Orthopedic surgeries are incomplete without these screws.  These screws come in different sizes and shapes to fulfill the requirements of different surgical processes.
Commonly, orthopedic surgeons use them for procedures like: 
Fracture repairs

Spinal surgeries  

Joint replacements 
-Research and Development 
One of the most interesting uses of bone fixation screws is that they help researchers to understand biomechanics, bone healing, and the performance of implant materials. Hence, they play a vital role in the advancements of orthopedic technology. 
-Veterinary Medicine 
Orthopaedic screws also help treat animals with joint issues or bone fractures. 
Materials Used in Manufacturing of Bone Screws
I. Bio-Absorbable Material 
As their name indicates, these screws are absorbed in the body and don't need to be removed. Besides,  in some cases, they also stimulate body reactions. 
Bio-absorbable screws are made up of materials like: 
Polylactic acid 

Polyglycolic acid 

Poly-L-Icatic acid 
ii. Stainless-steel 
This is the most commonly used material in the manufacturing of orthopedic screws. According to ResearchGate, stainless steel screws are easy to handle since surgeons can feel the onset of plastic deformation. 
iii. Titanium 
Titanium screws are best for implanting and treating mandibular fractures. What's more? Titanium screws are far less prone to infection than stainless steel screws. That's why we also craft our bone screws using high-quality titanium and titanium alloys. 
Benefits of Orthopaedic Screws 
1. Increased Mobility 
Bone fractures cause intense pain, put weight on the limb, and make it difficult or impossible for the patient to move. 
They help to treat the fracture, ultimately allowing the patient to regain mobility. Besides, they help to treat joint injuries and conditions like arthritis. 
2. Improve Healing 
Bone fixation screws create a supportive environment for bone regeneration and promote proper bone healing. Also, they shield the fracture and reduce the stress so bones can heal faster. 
3. Long-Lasting
Orthopedic screws reduce the need for other treatments since they can remain stable for longer. Especially titanium bone fixation screws are highly durable and biocompatible. Some screws are not removed at all and are absorbed by the body.
Drawbacks
Orthopedic screws have multiple benefits, but they also have some drawbacks, like all other surgical instruments. Poor-quality orthopedic screws are prone to breakage and can delay healing. Besides, they can: 
Increase the risk of infection 

It may cause hypersensitivity issues in some people  
Conclusion 
Bone fixation screws are a useful surgical tool that helps in bone grafting & to fix broken bones. They play an essential role in the healing and restoring of bones and joints. Yet, in some cases, they may cause potential complications and infection. 
Ideally, these should be made up of inert and safe material as we produce at johoty. We use Titanium and Titanium alloys to make our bone screws; hence, they are durable and less prone to infection.